Travel Notes from the Rhone valley and Provence
My Dear Readers,
I am traveling again. This time in France. I started on Sept 6 from Paris. As for covid-19 limitations I was asked to show my vaccination card at the boarding airplane in Washington and at the border crossing at Paris airport.
Nobody asked for immunisation card in hostel Generator where I stayed in 10 beds dorm for $30.
But in order to buy piece of pizza or hamburger in any restaurants in Paris you have to present the immunisation card.
Paris becames very pedestrians and bicyclists friendly. There are many benches in the streets on which I sit and even sleep during my long rides in the city. On many streets only 1/4 of street width devoted to cars, rest of it to bicyclists.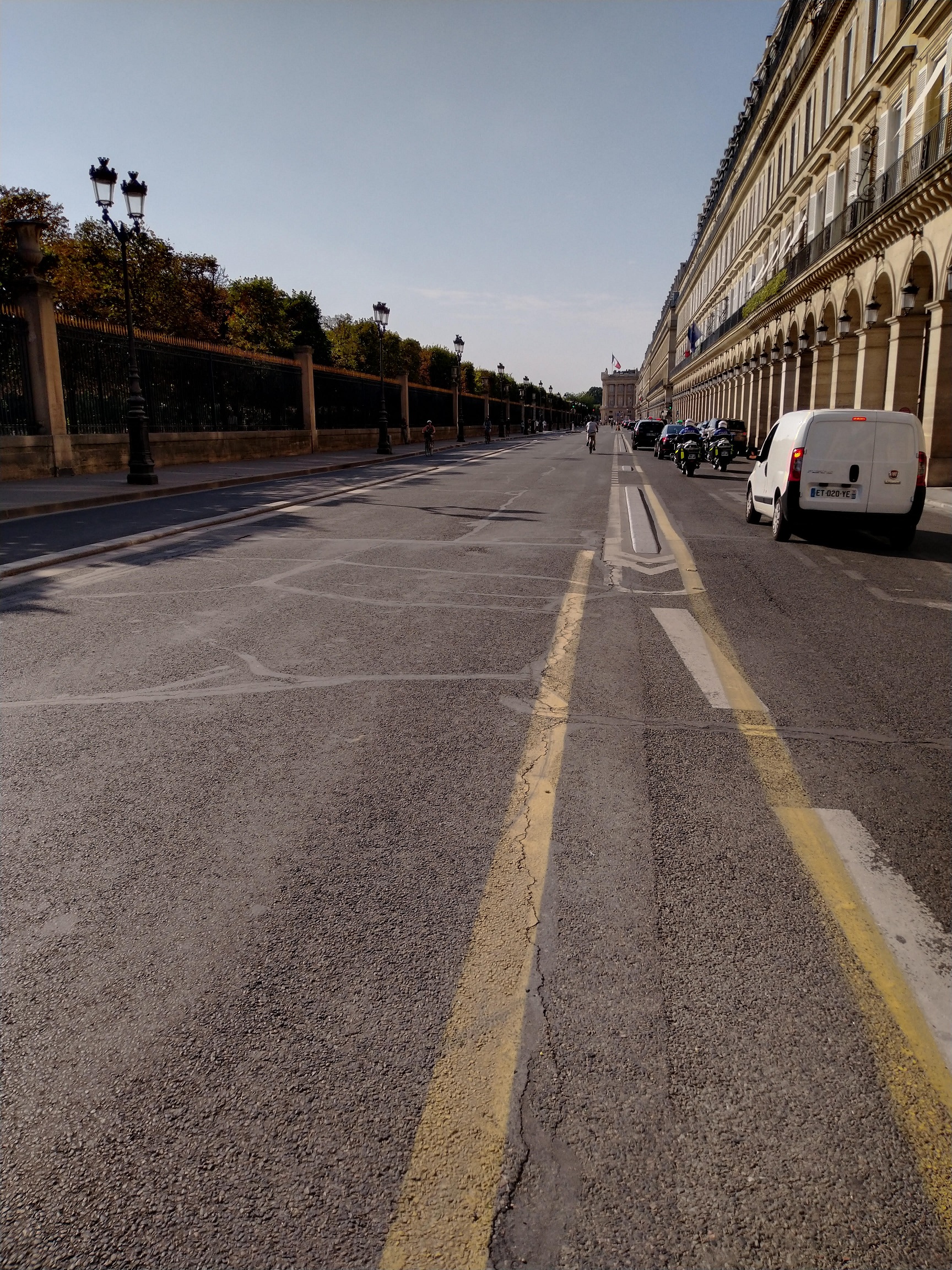 Unlike American cities, streets full of people. Women elegantly dressed, many man look quite intelegent. I spent 7 days in Paris and visited most of main attractions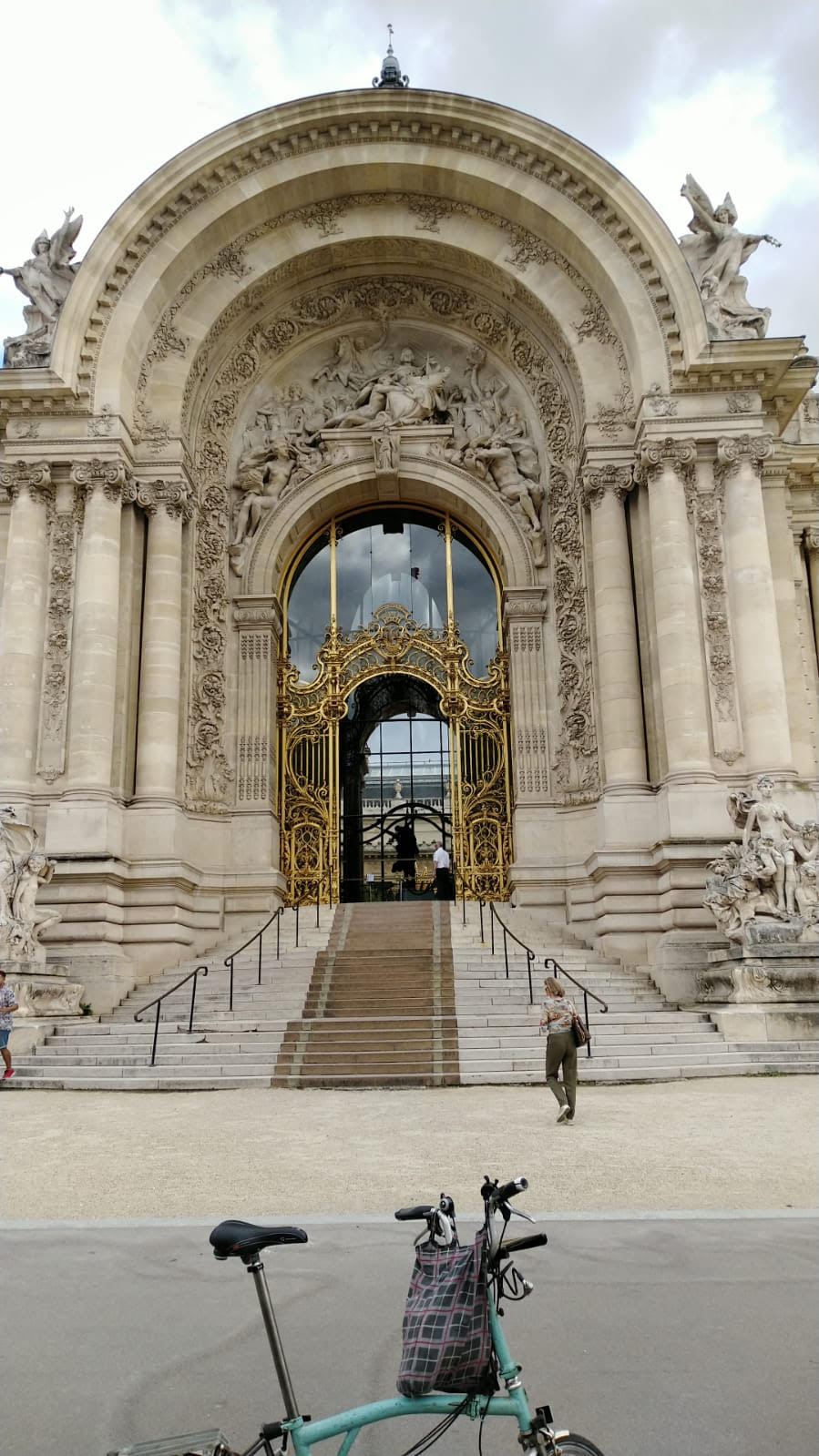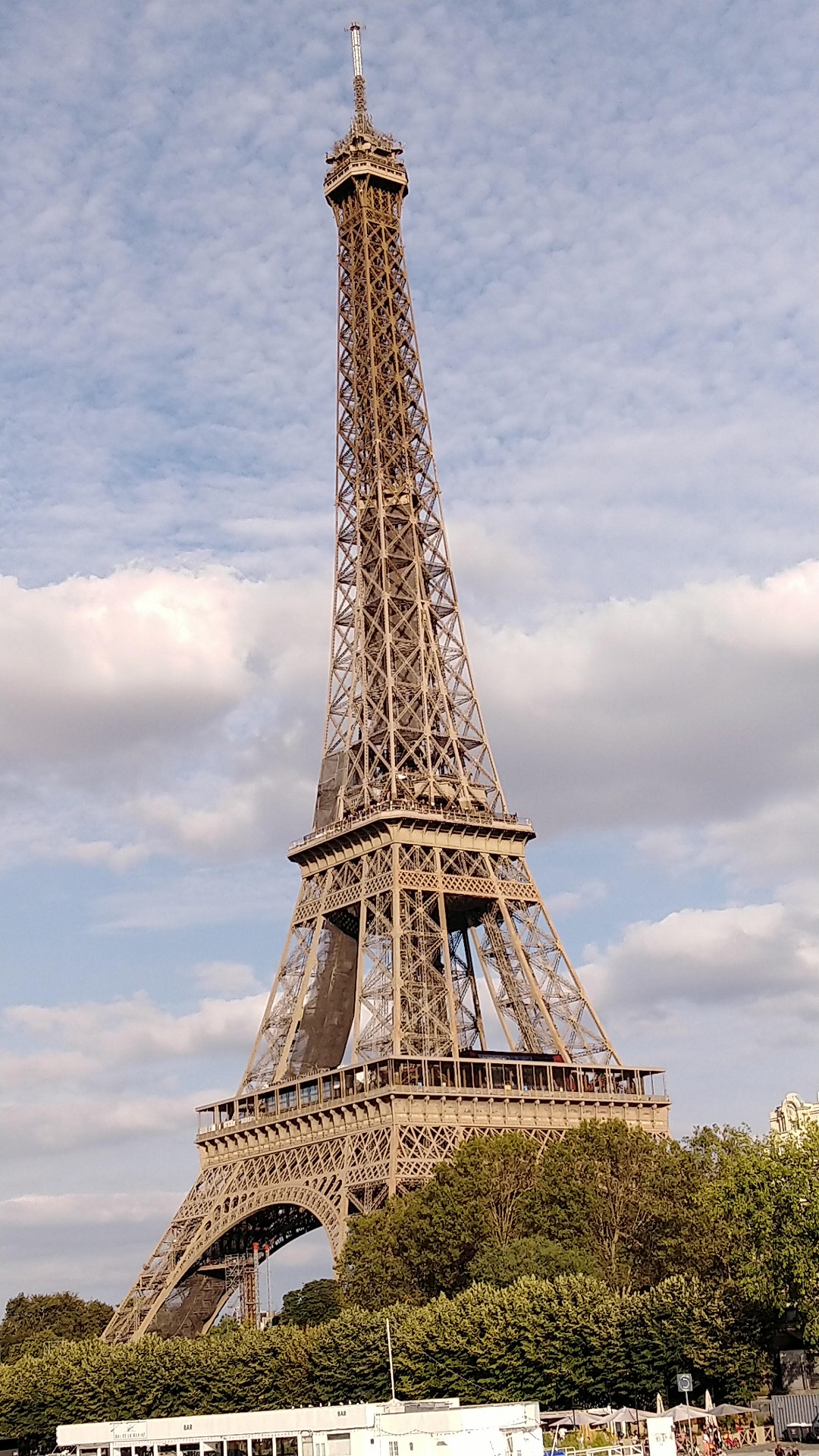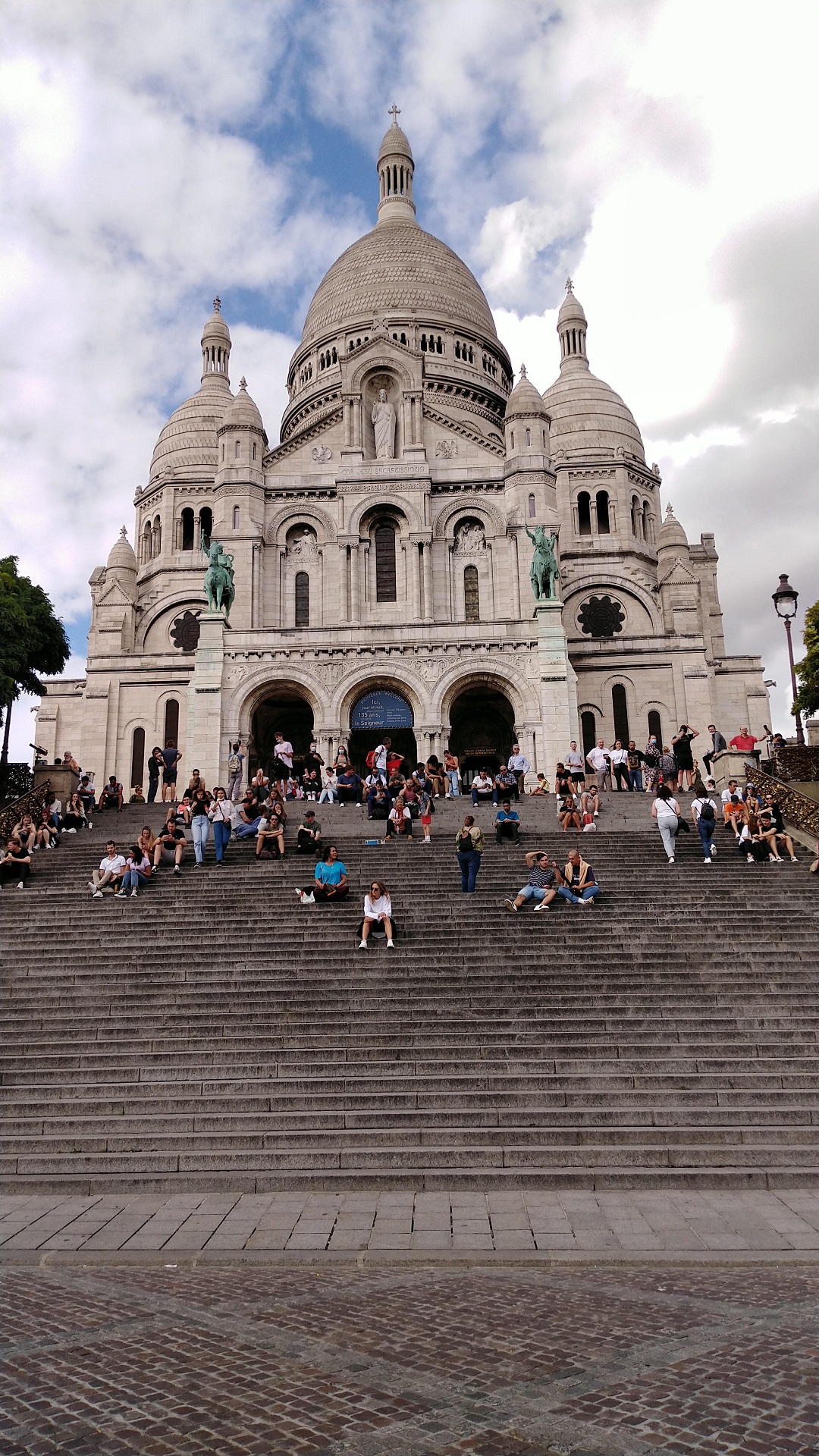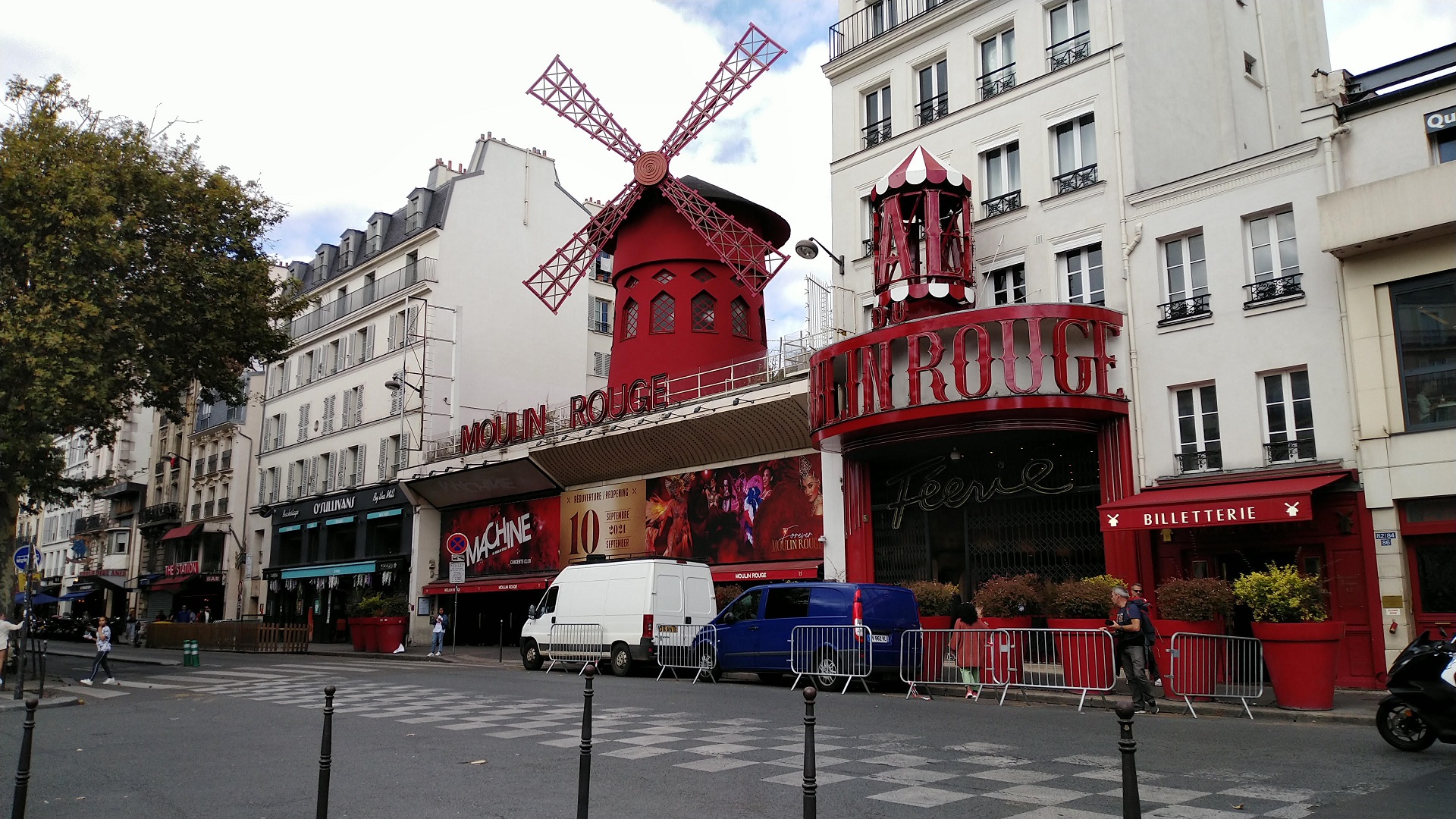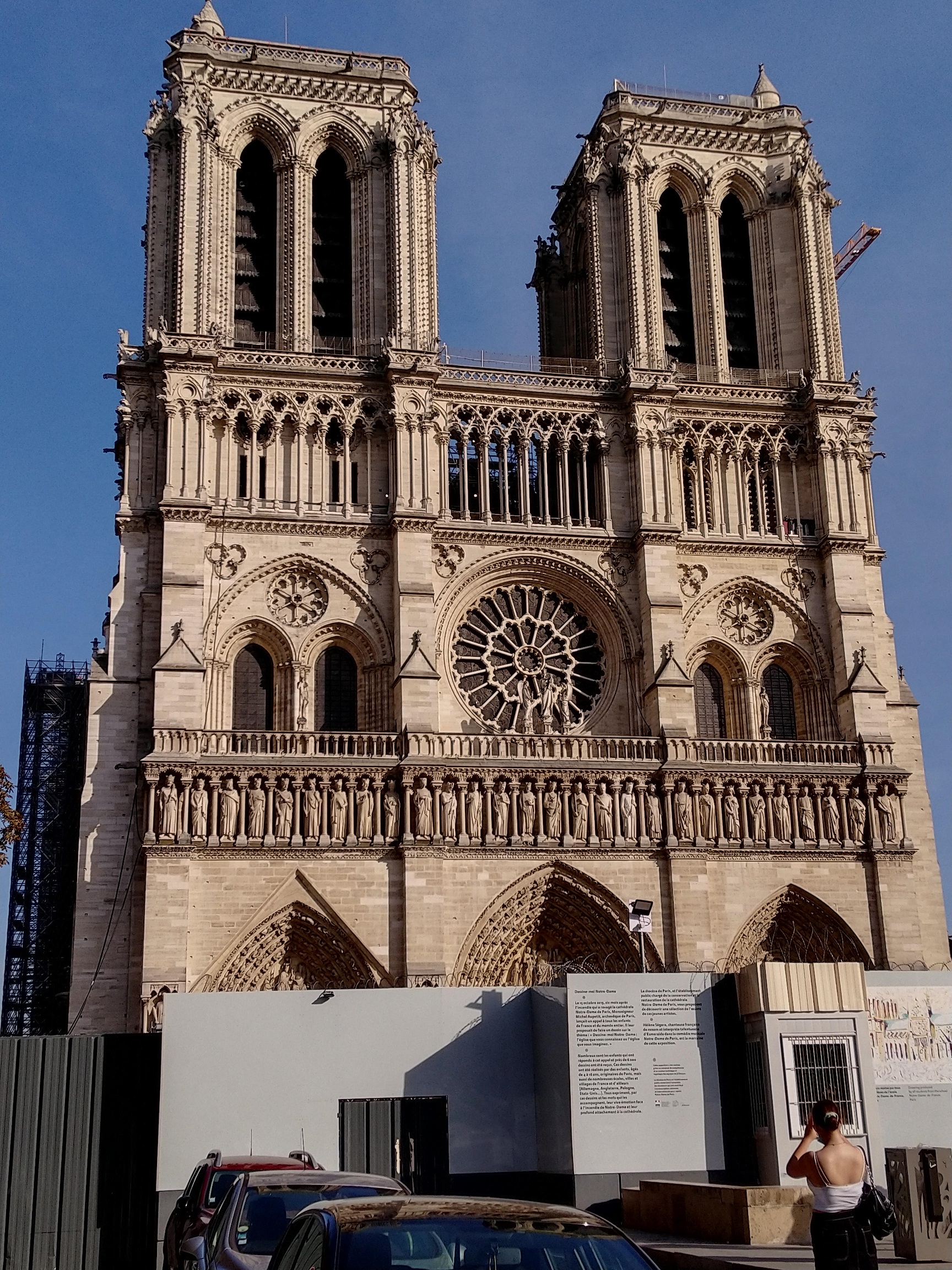 On Sept 13 I took bus to Lyon.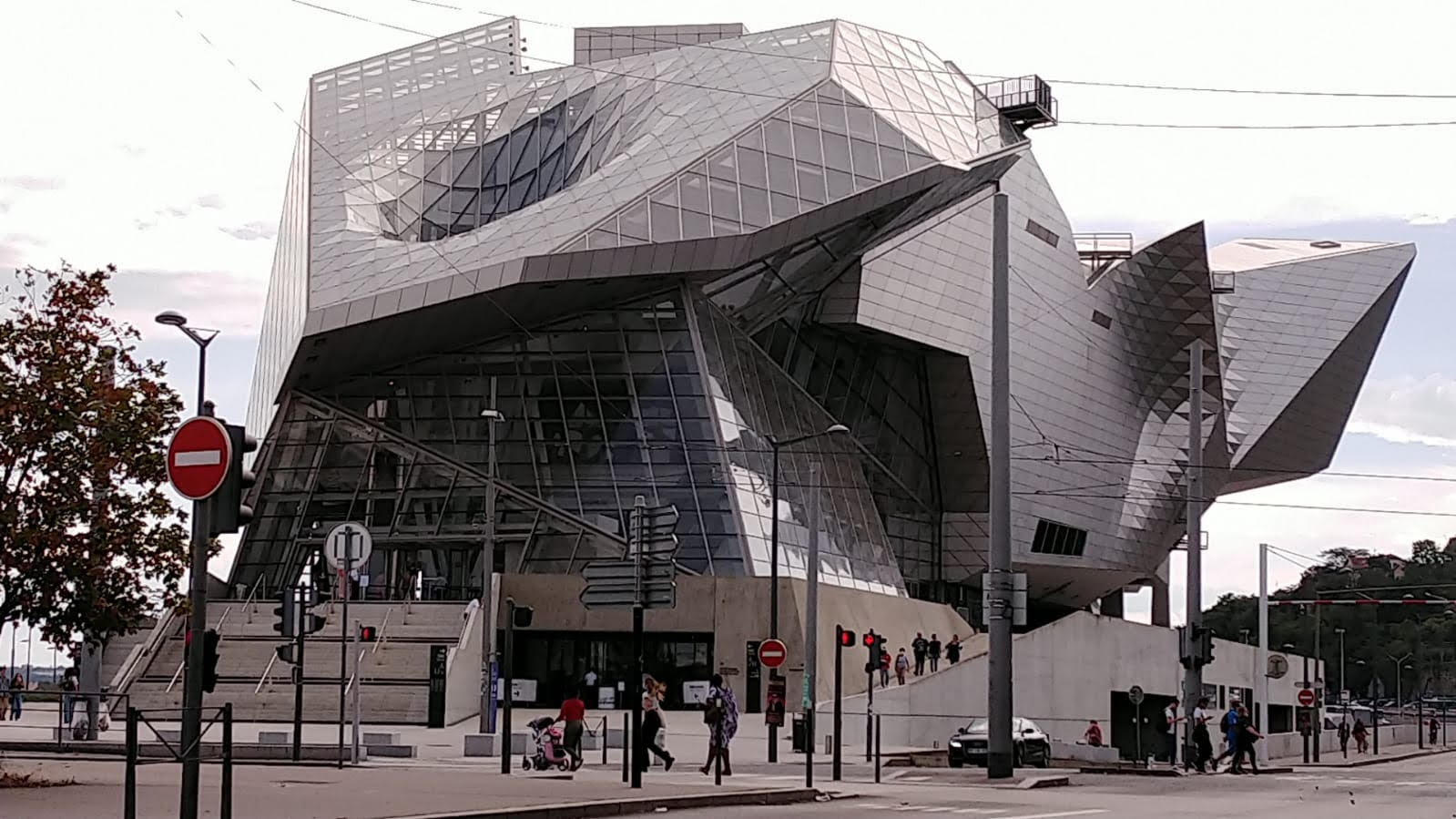 This is Lyon response to Bilbao. Musee de Confluences
I plan to follow Rhone river from Lyon through Provence till Mediterranean Sea and visited places like Avignon, Arles, Aix-en-Provence to finish in Marseille. I used to be independent Traveler, but in My latest trips I follow footsteps of my fellow traveler. Madagascar and Guianas after Tony H. And this trip after Cergei R.
Alex Mumzhiu
Lyon France
Sept 15. 2021
mumzhiu@yahoo.com
www.foldabiketravel.com
My last Notes were from Lyon. I would like to add some more photos from Lyon Lyon opera theatre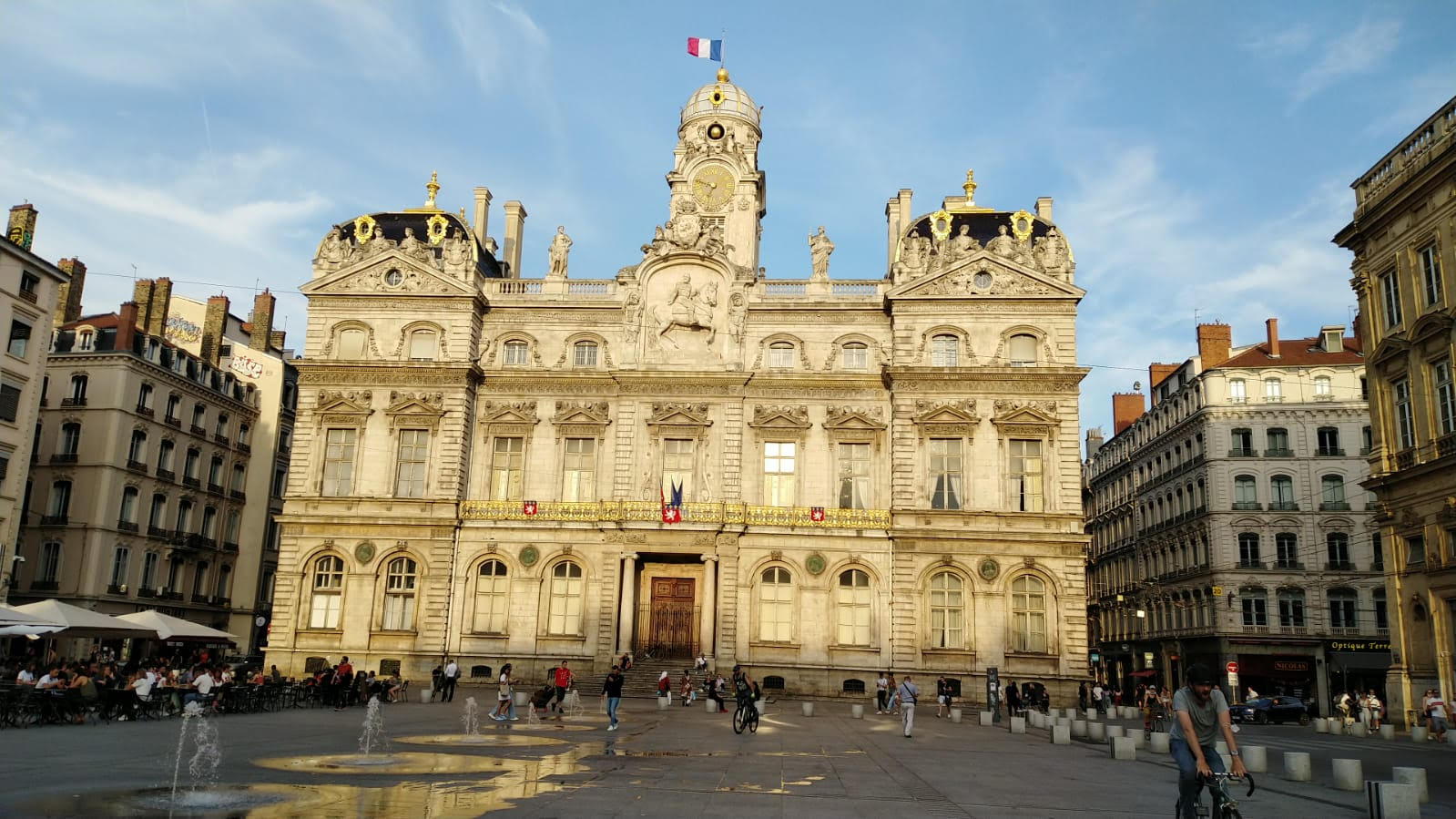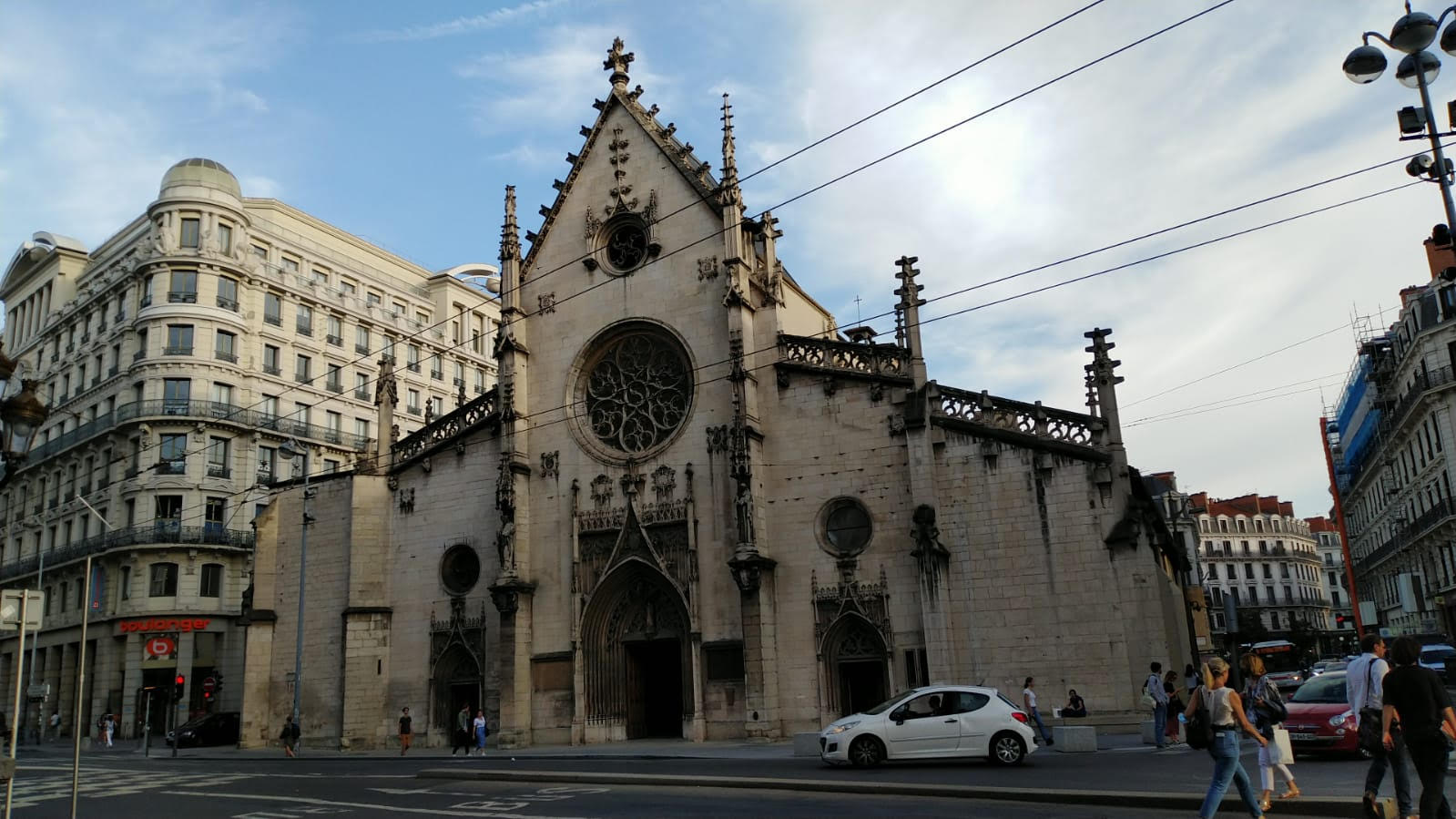 From Lyon I rode bicycle to Vienne (not Vienna). Vienne is full of Roman ruins. Some are very well preserved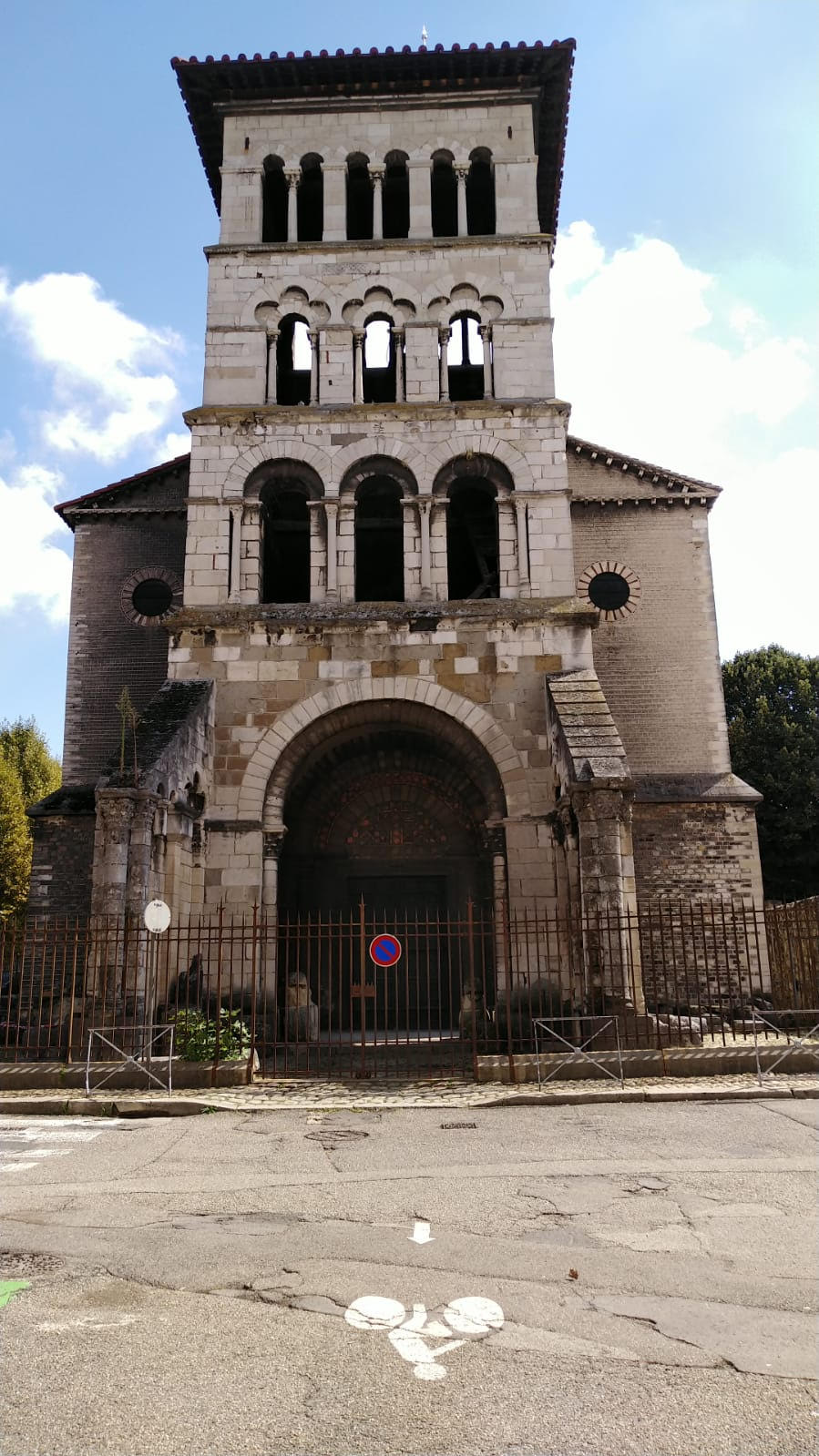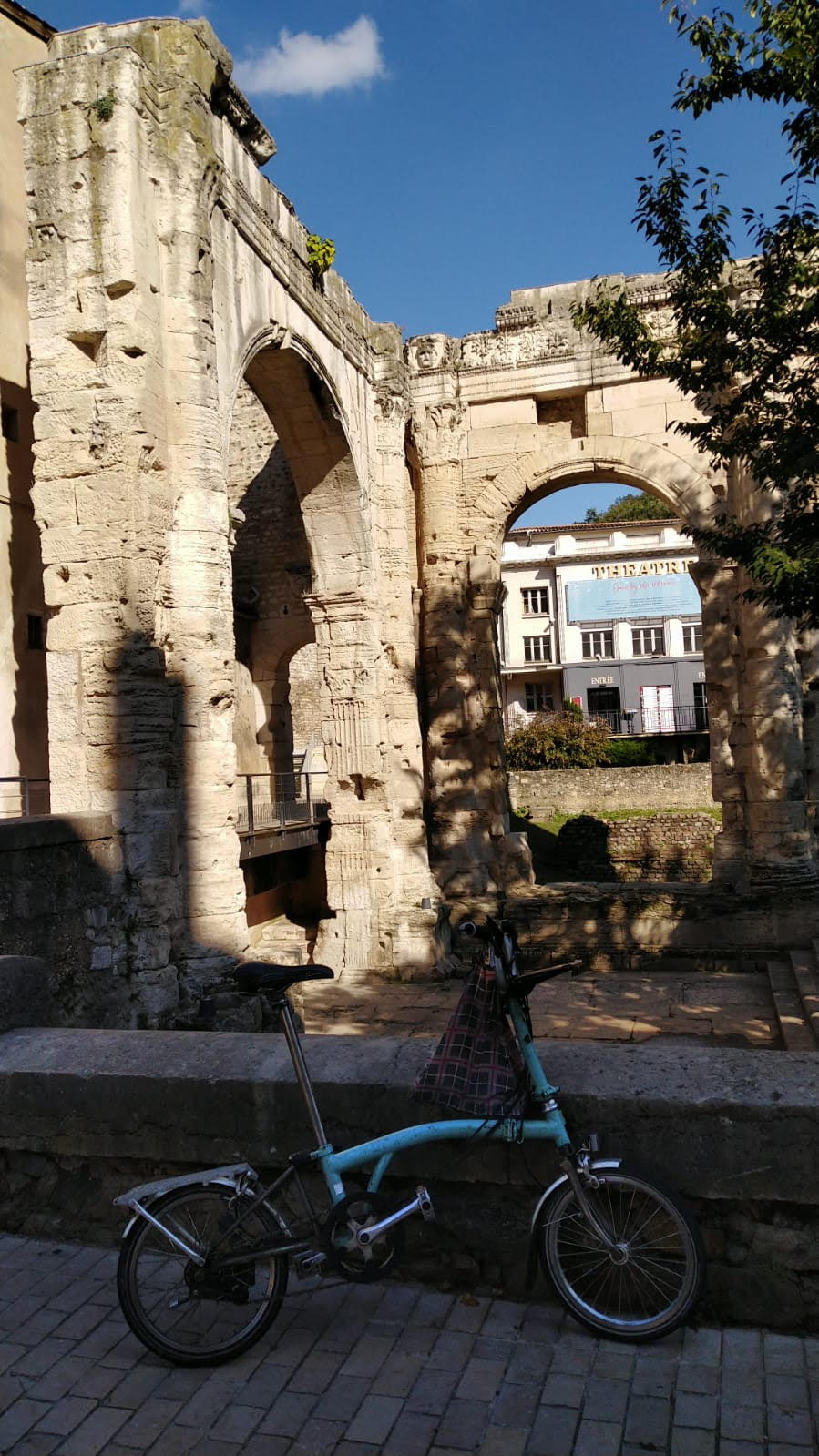 Roman theatre in Vienne
Avignon was residence of Roman Popes for entire 14 sentury

Here is Pope Palace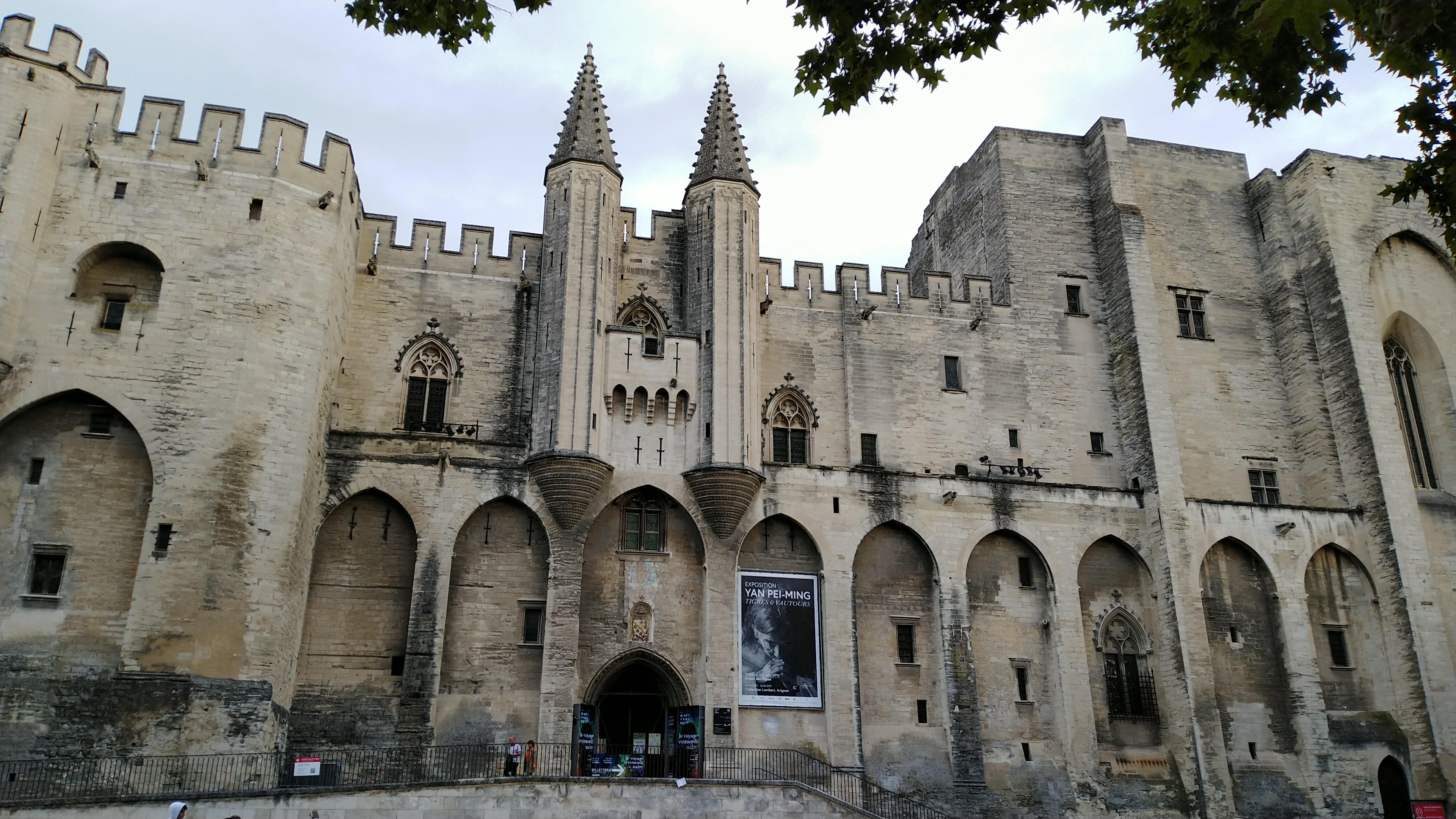 I stayed in hostel also looking like palace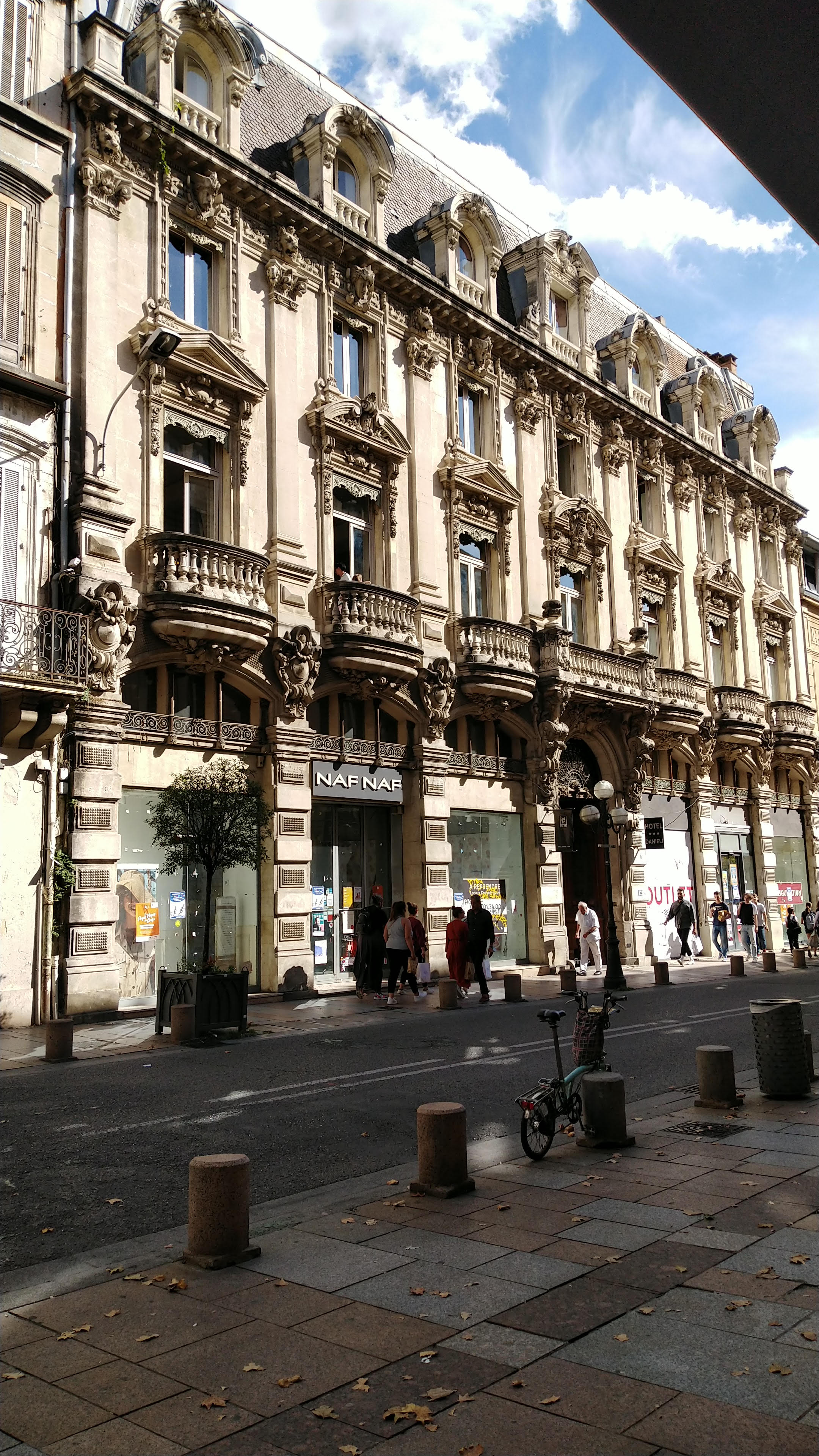 While staying in hostel you always meet interesting people. My neighbor Polish guy walked from Tallinn to Gibraltar with this wheelbarrow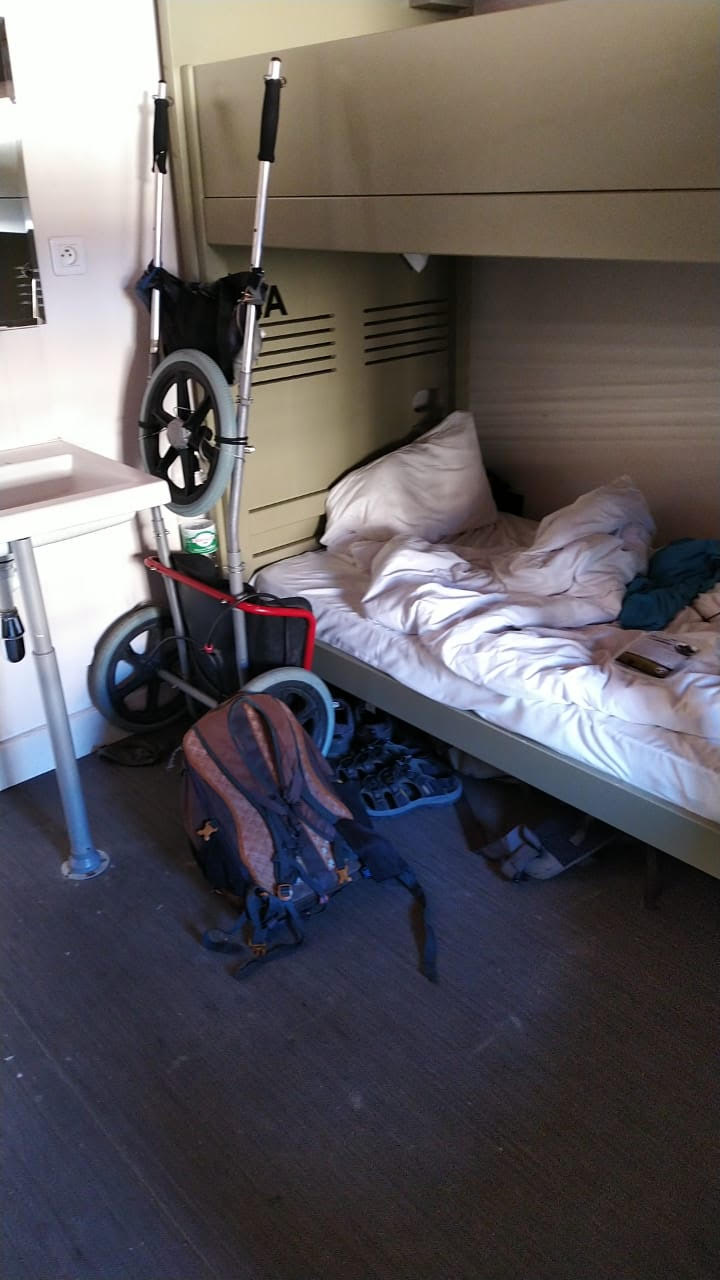 Being in France you have to try escargo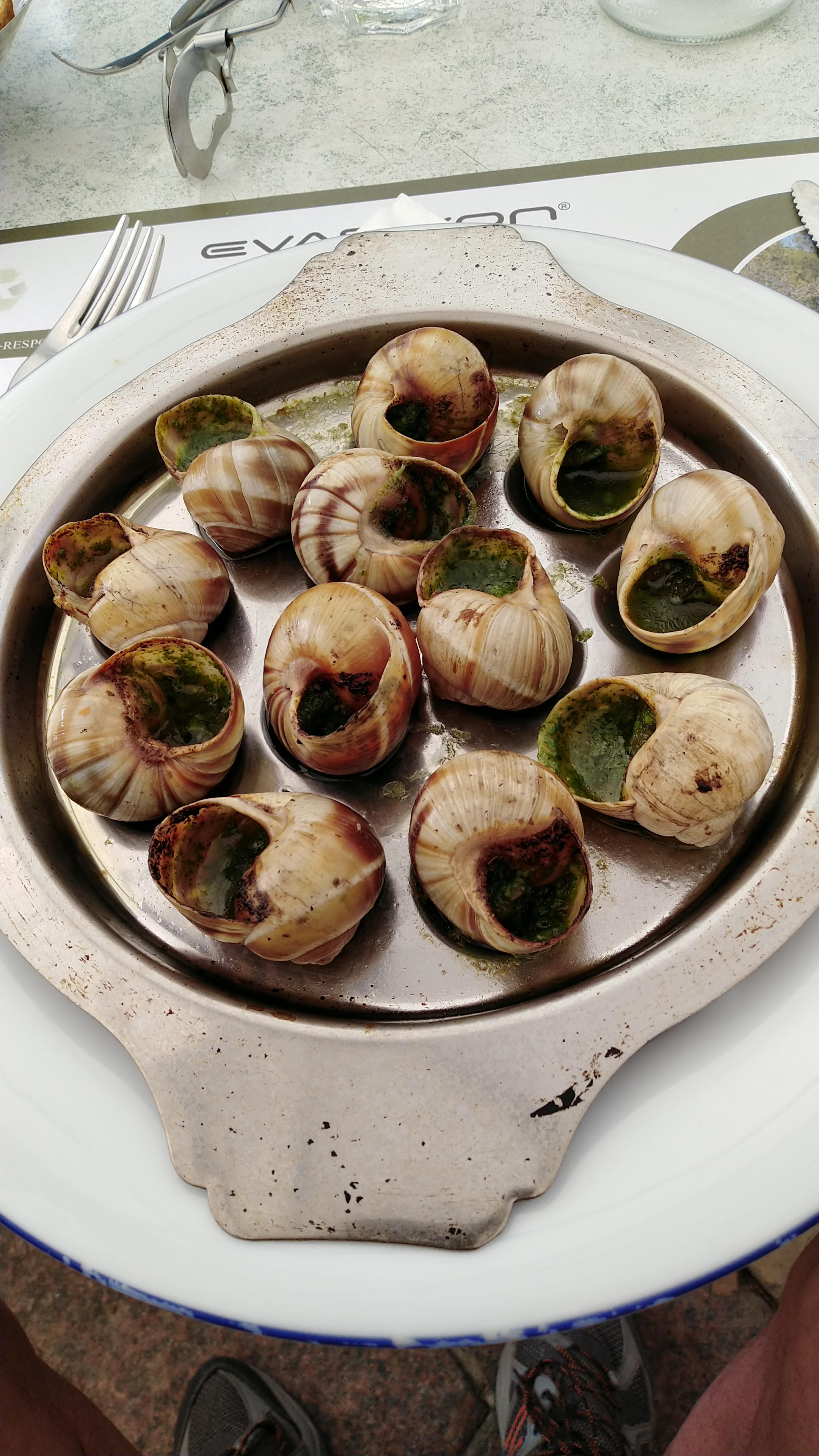 Avignon is completely surrounded by thick stone wall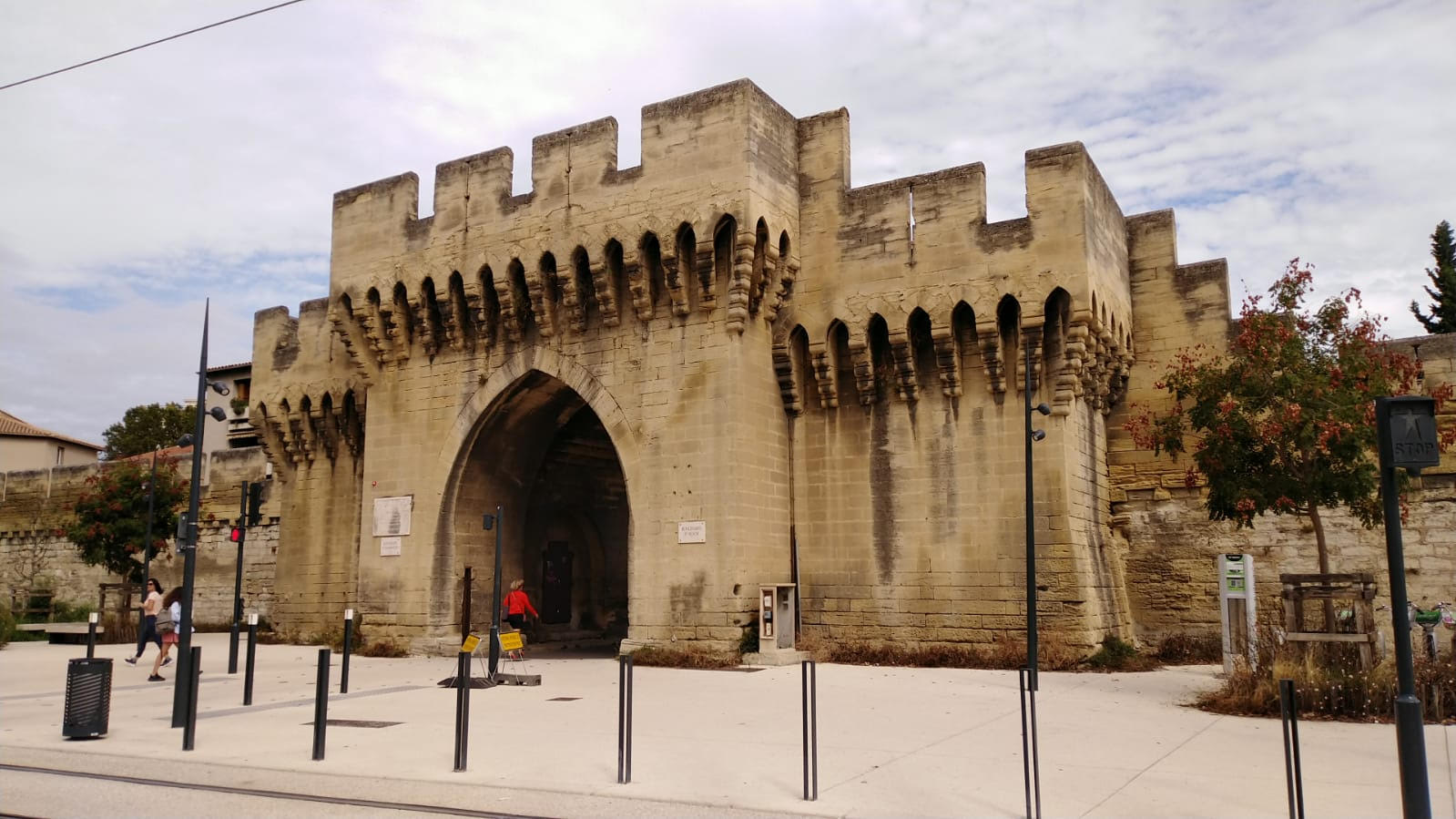 From Avignon I rode bicycle to Tarascon (remember Tartaren from Tarascon). I stayed in exellent camping in Tarascon, only $12.
Price of camping is usually not correlated with quality.
Height of Tarascon tower is higher then anything similar I saw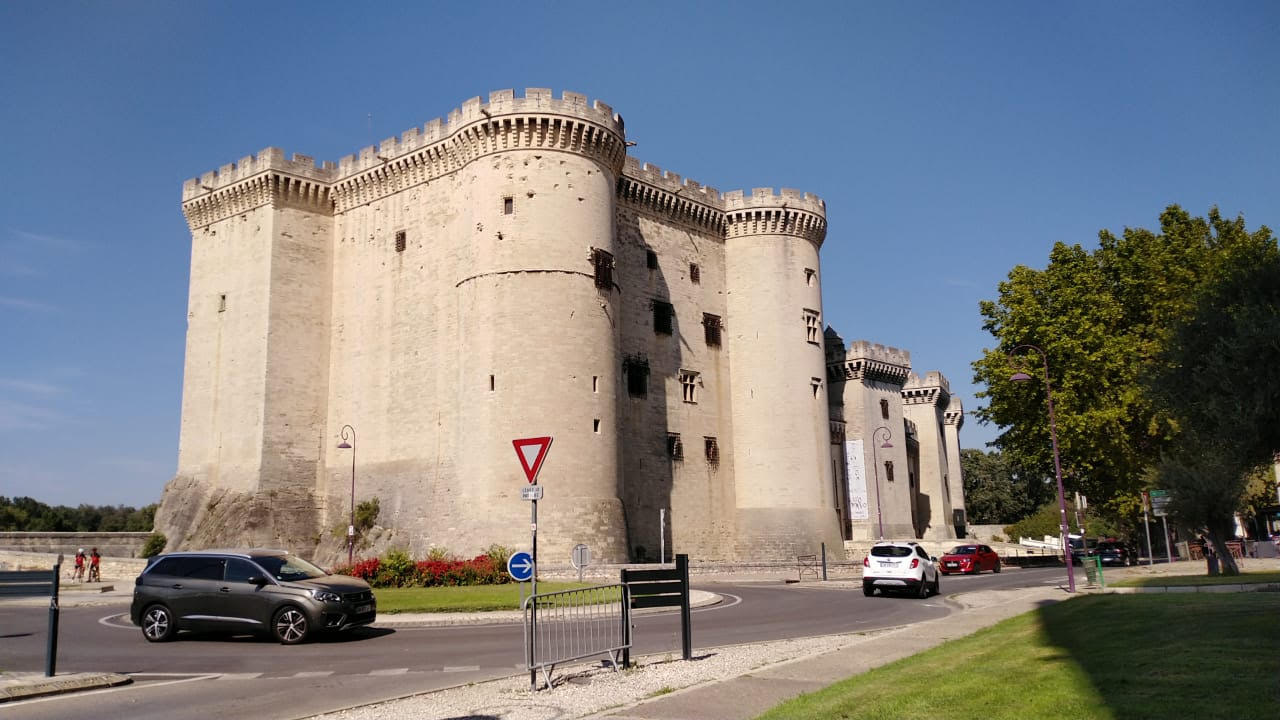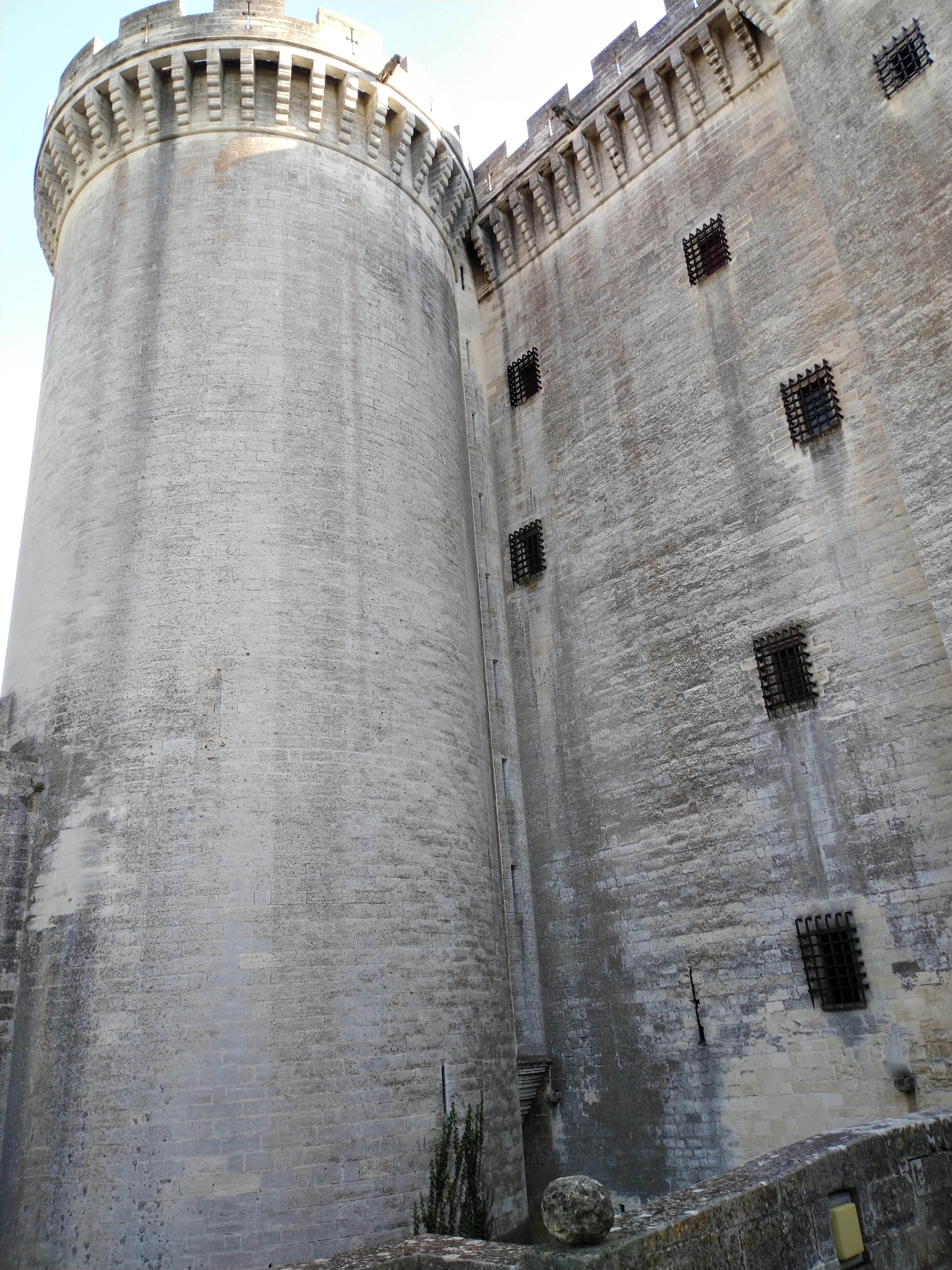 From Tarascon I rode bicycle to Arles. Main attraction of Arles is Roman amfitheatre called Les Arenes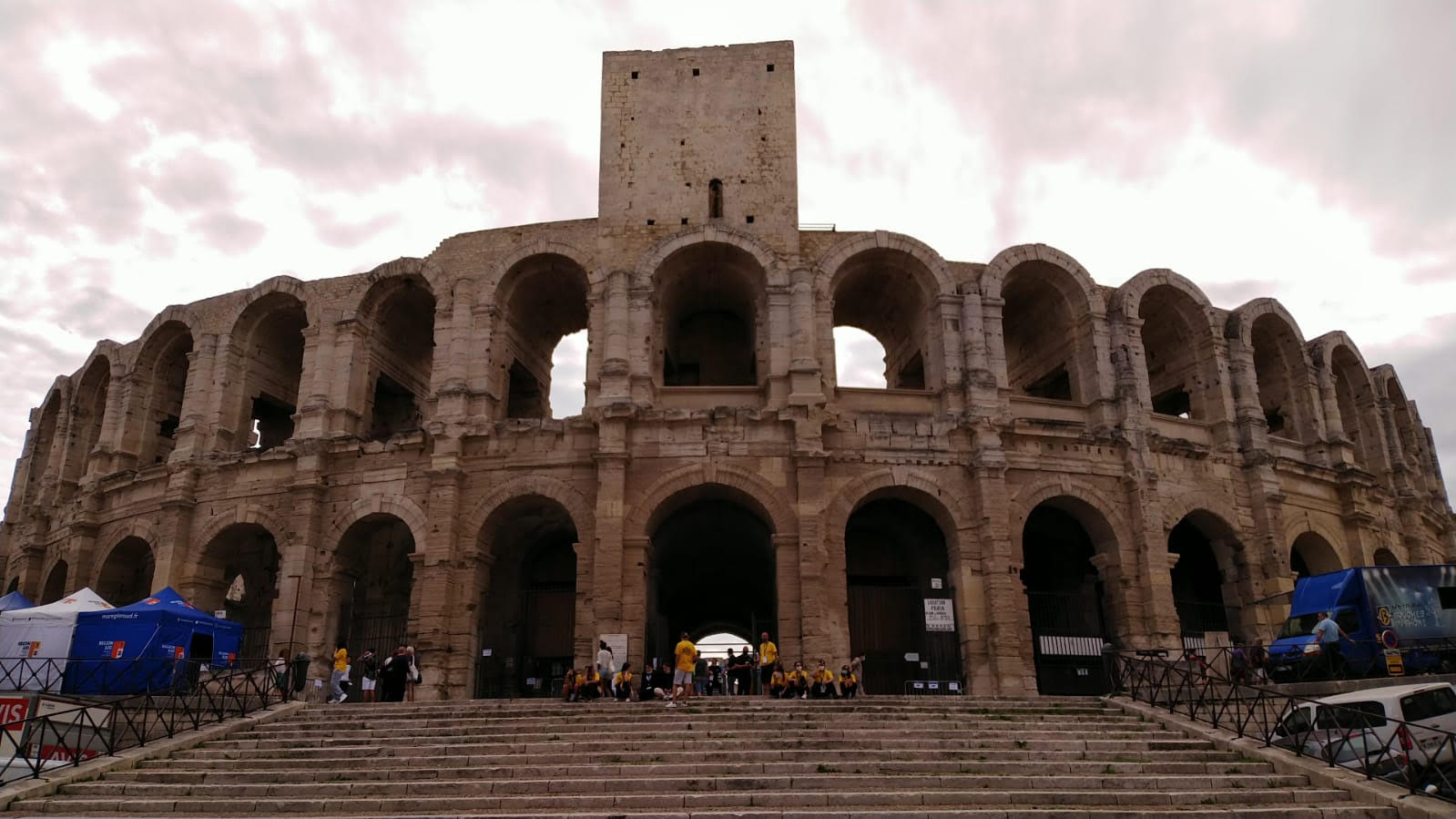 Not far away contemporary building is located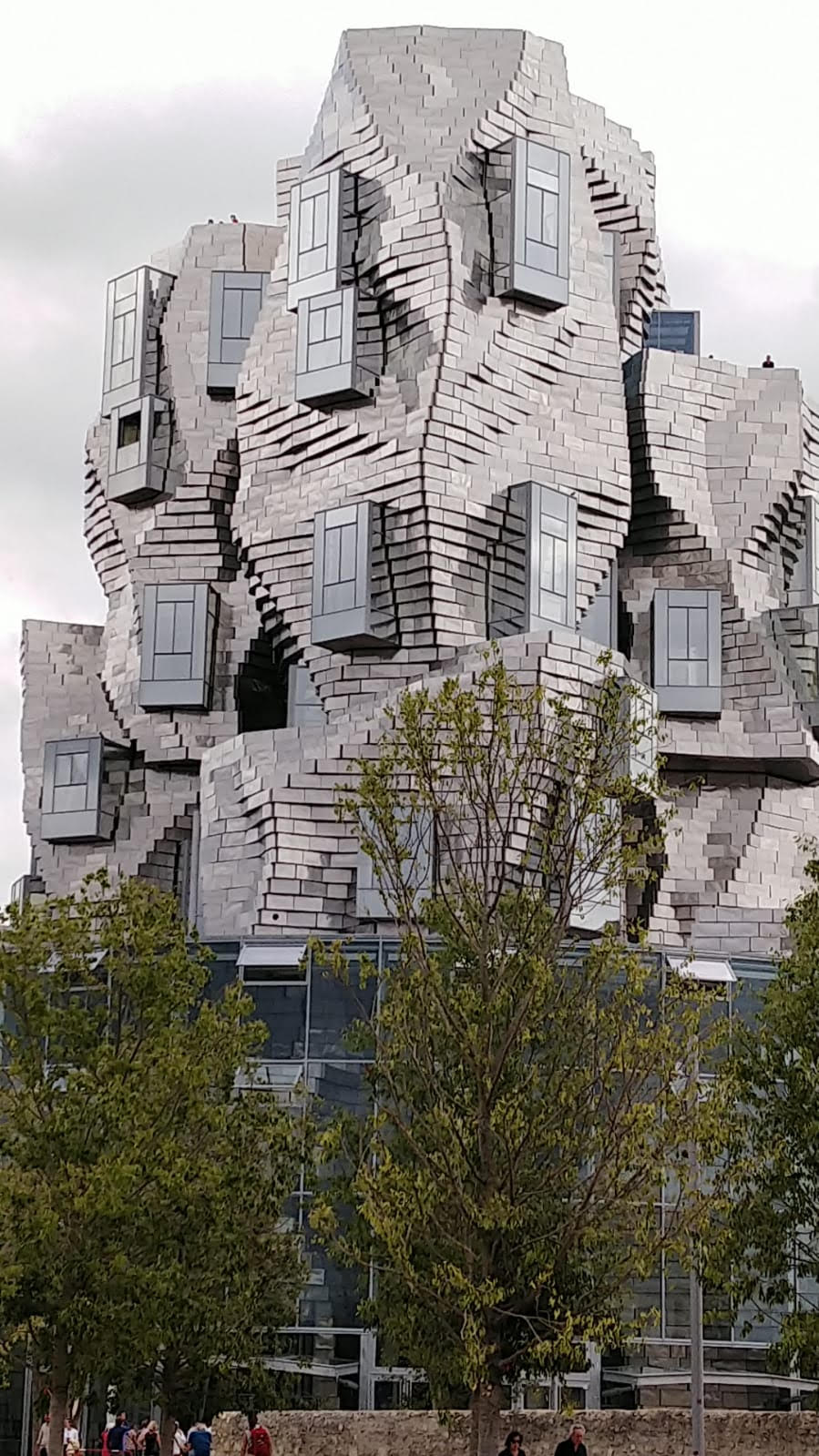 And prose of life street toilet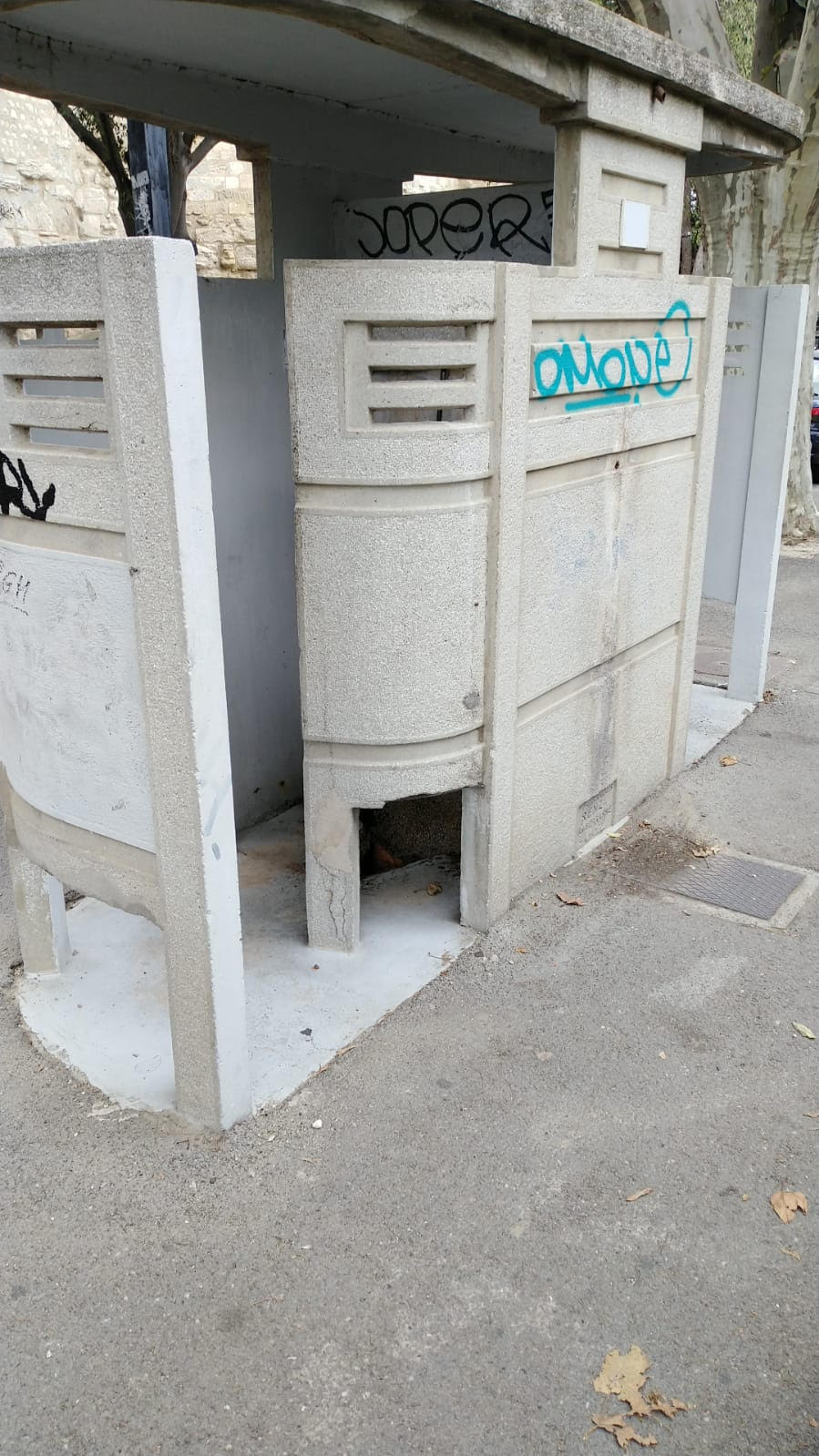 Tomorrow I will take a train to Marseille (Где девочки танцуют голые а дамы в соболях...)
Alex Mumzhiu
Arles, France
26 Sept 20211
mumzhiu@yahoo.com
www.foldabiketravel.com