Travel Notes from the Rhone valley and Provence
My Dear Readers,
I am traveling again. This time in France. I started on Sept 6 from Paris. As for covid-19 limitations I was asked to show my vaccination card at the boarding airplane in Washington and at the border crossing at Paris airport.
Nobody asked for immunisation card in hostel Generator where I stayed in 10 beds dorm for $30.
But in order to buy piece of pizza or hamburger in any restaurants in Paris you have to present the immunisation card.
Paris becames very pedestrians and bicyclists friendly. There are many benches in the streets on which I sit and even sleep during my long rides in the city. On many streets only 1/4 of street width devoted to cars, rest of it to bicyclists.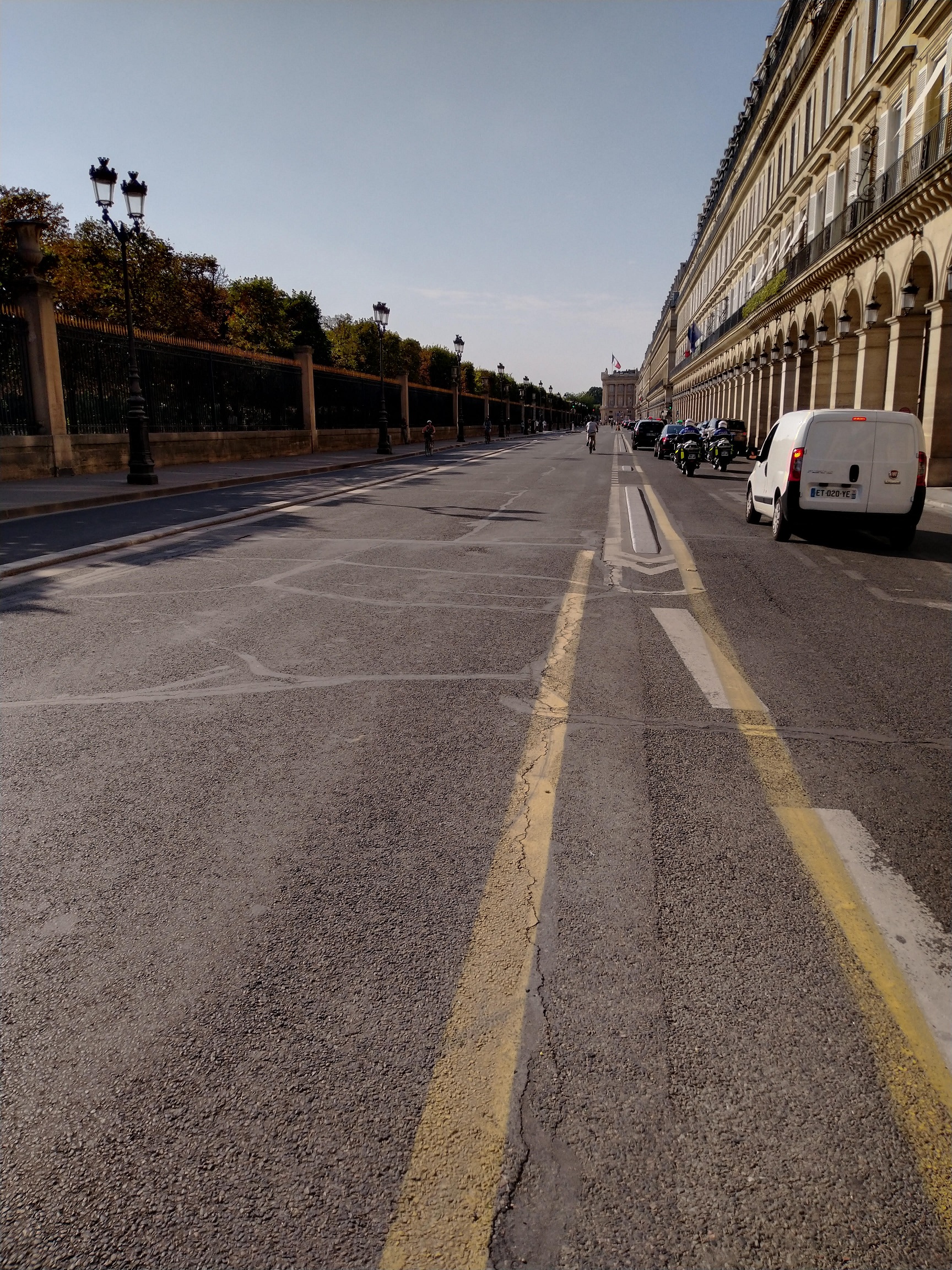 Unlike American cities, streets full of people. Women elegantly dressed, many man look quite intelegent. I spent 7 days in Paris and visited most of main attractions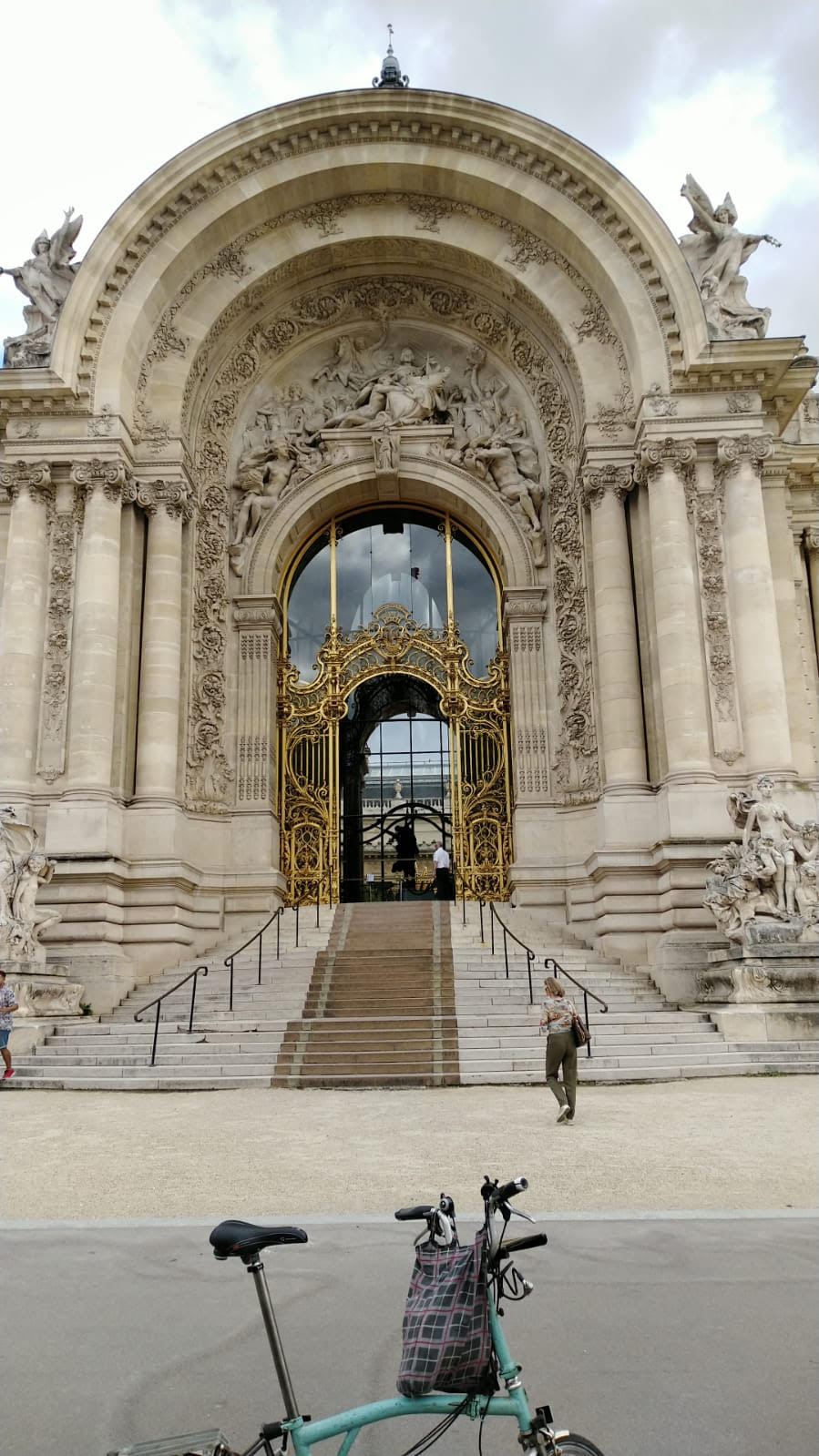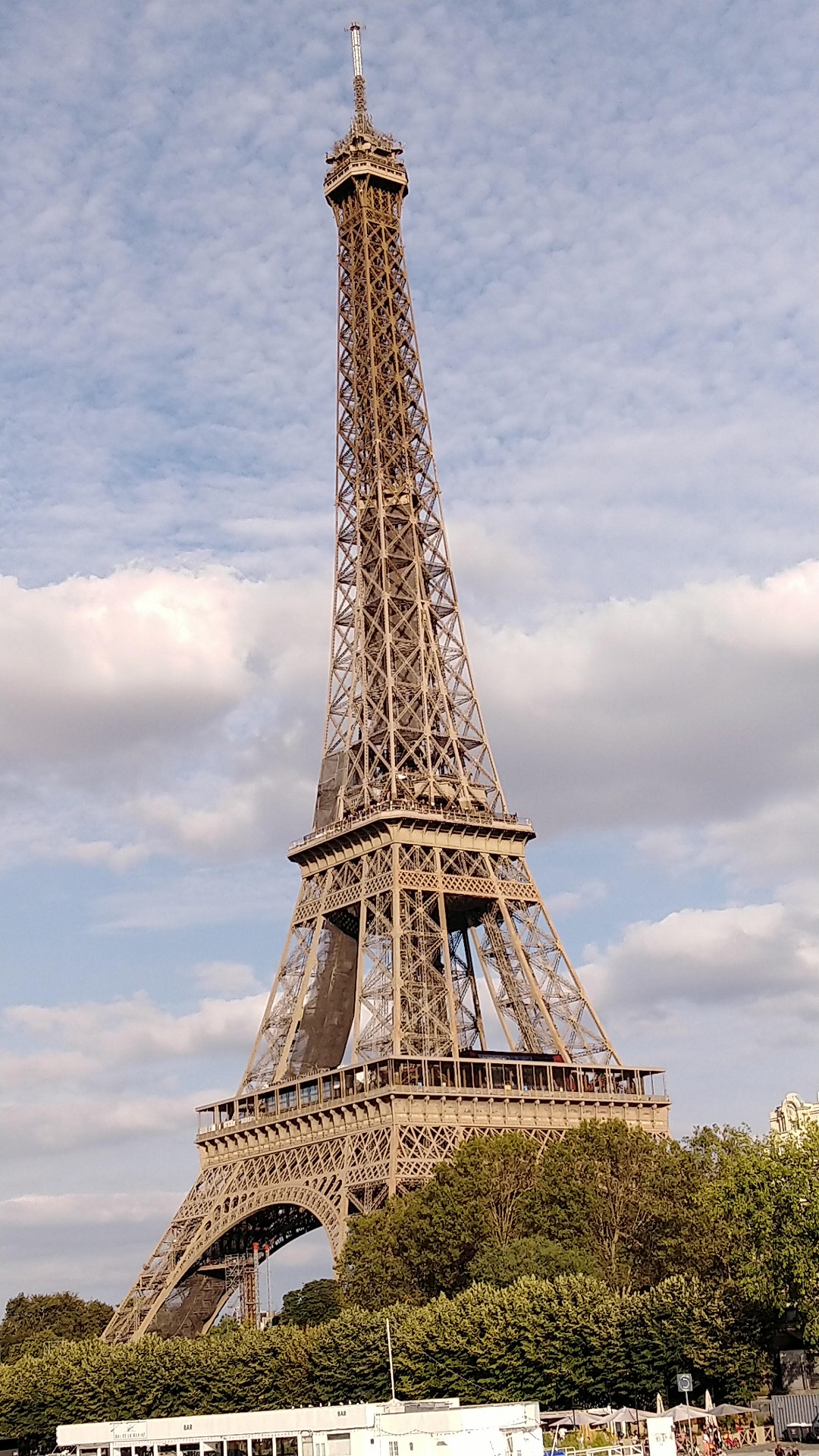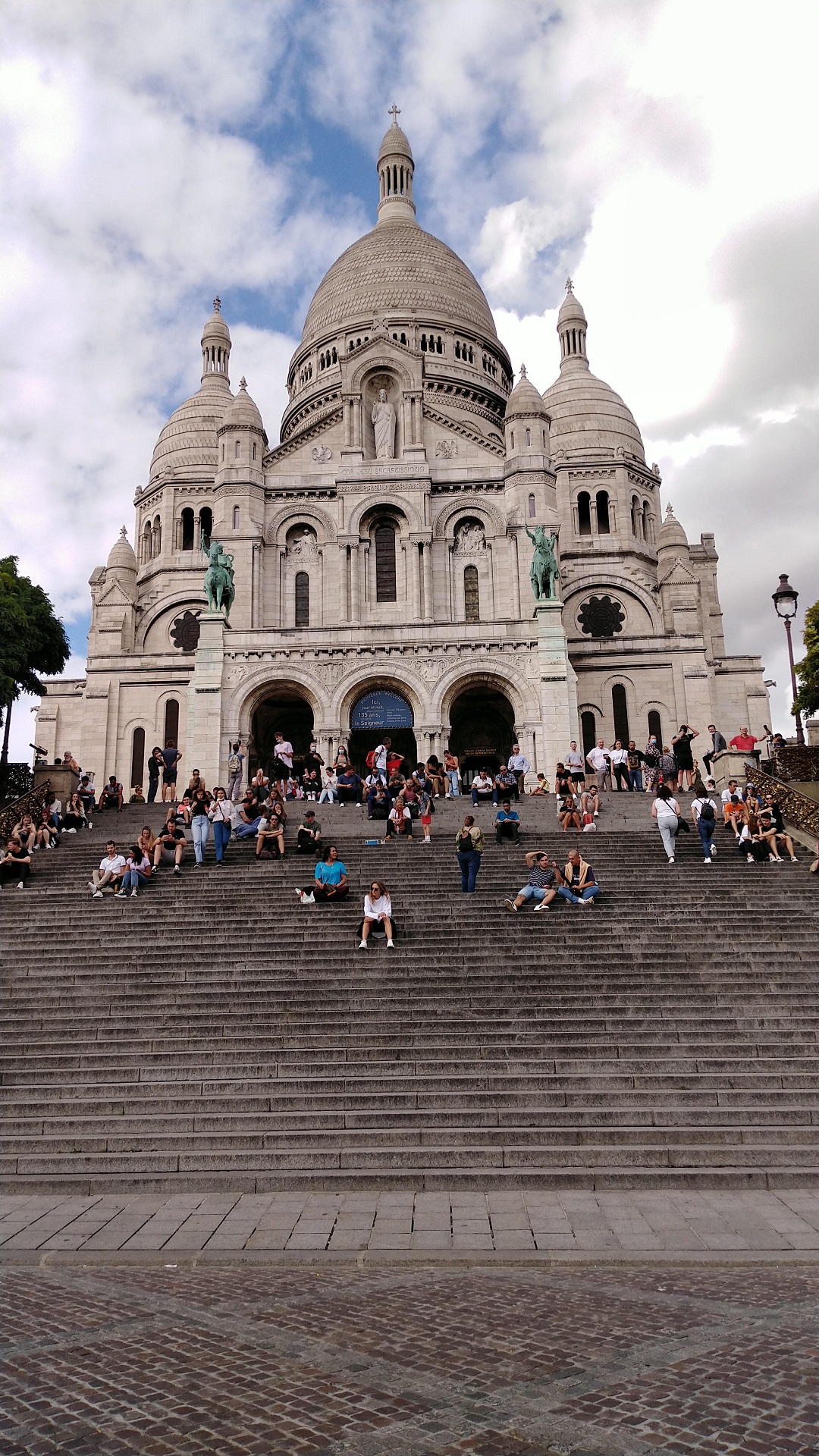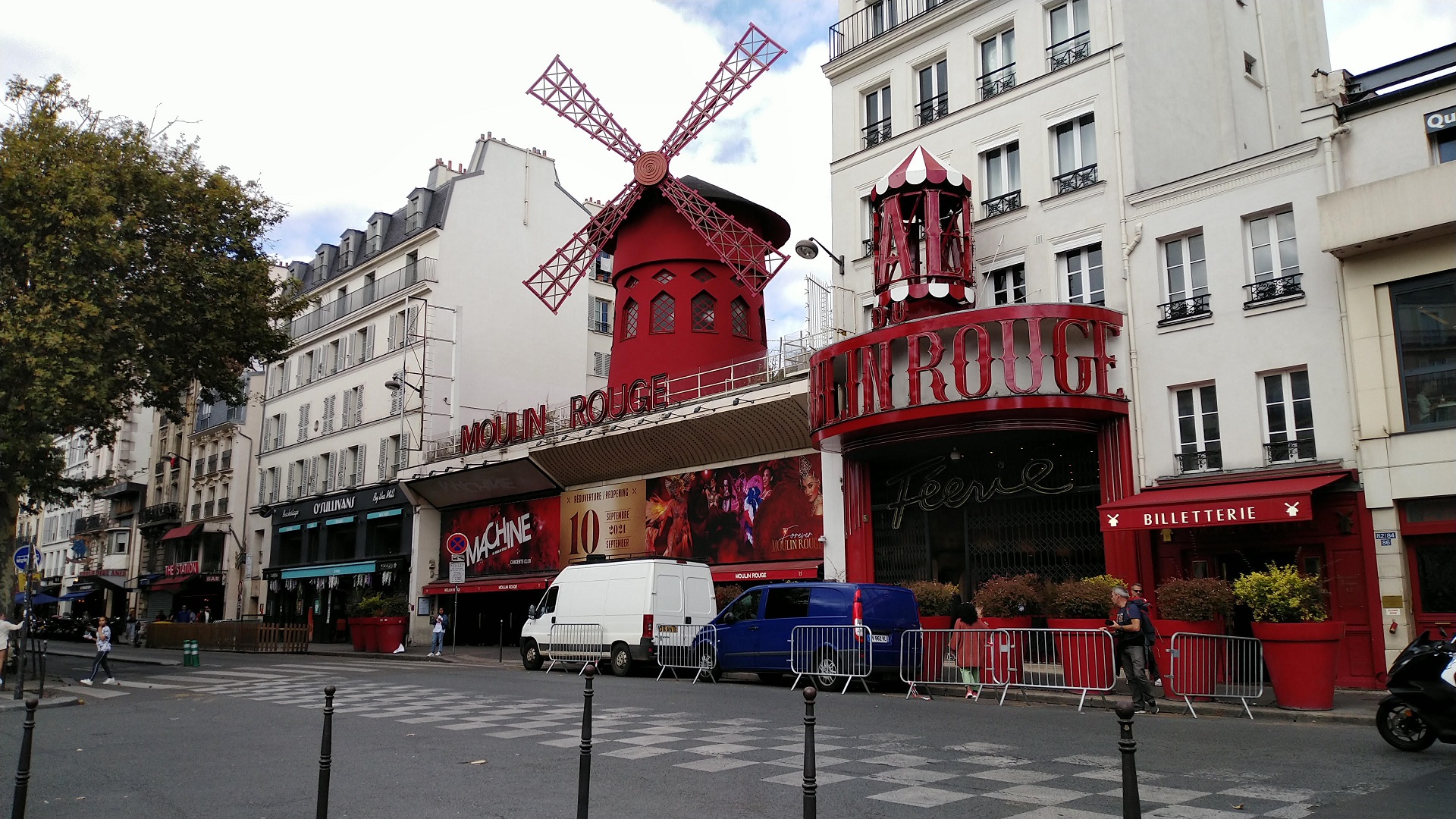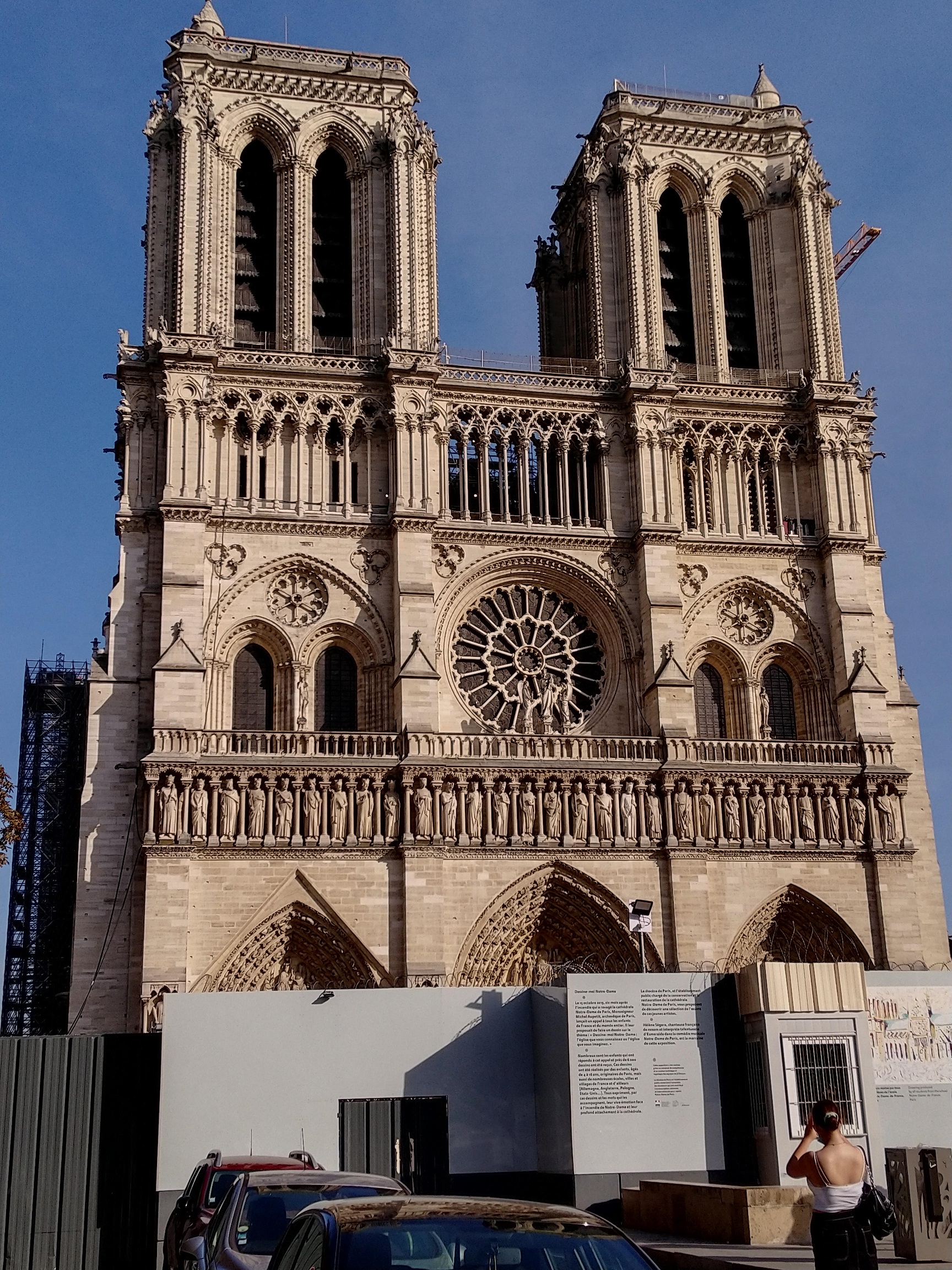 On Sept 13 I took bus to Lyon.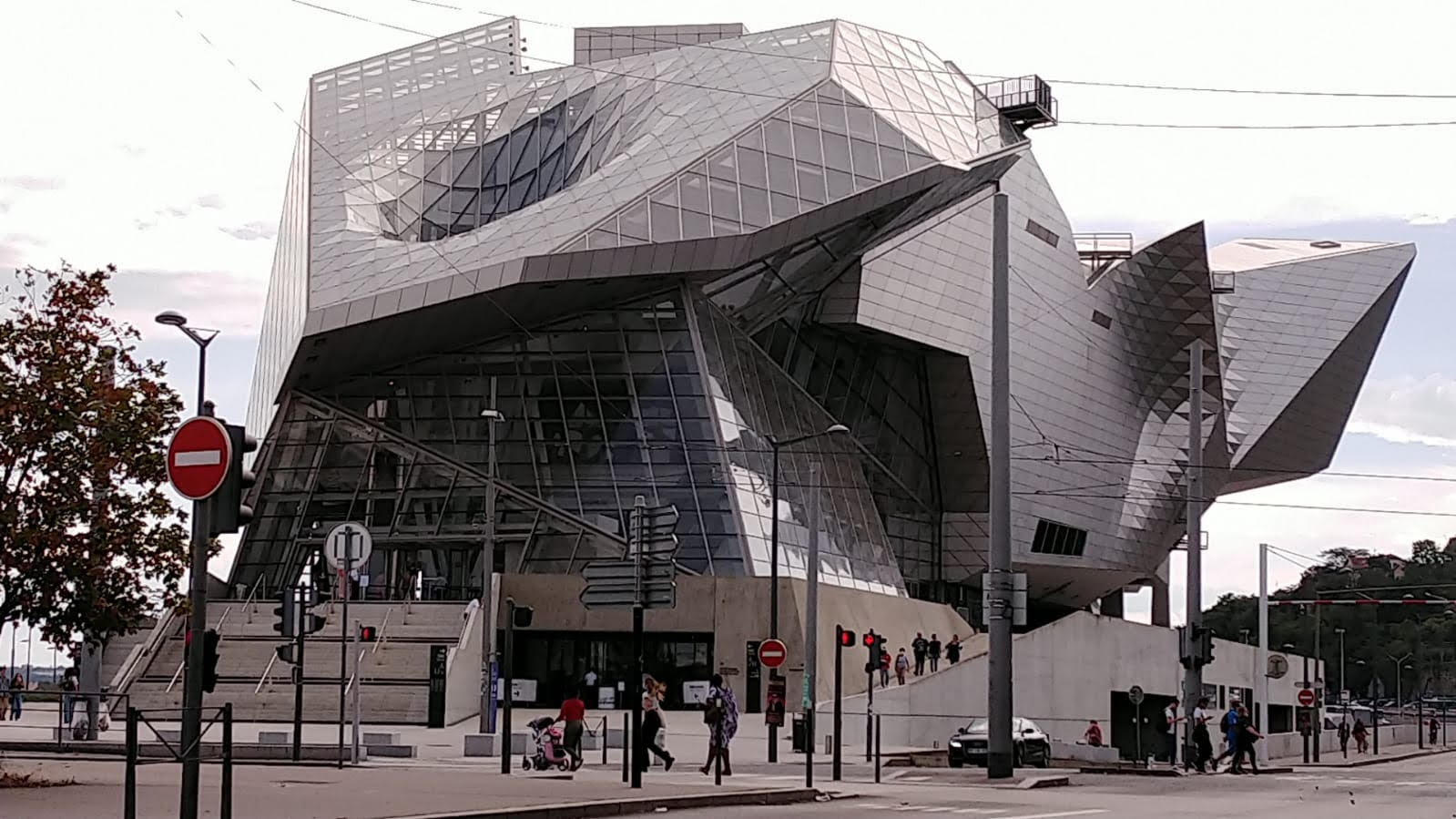 This is Lyon response to Bilbao. Musee de Confluences
I plan to follow Rhone river from Lyon through Provence till Mediterranean Sea and visited places like Avignon, Arles, Aix-en-Provence to finish in Marseille. I used to be independent Traveler, but in My latest trips I follow footsteps of my fellow traveler. Madagascar and Guianas after Tony H. And this trip after Cergei R.
Alex Mumzhiu
Lyon France
Sept 15. 2021
mumzhiu@yahoo.com
www.foldabiketravel.com
My last Notes were from Lyon. I would like to add some more photos from Lyon Lyon opera theatre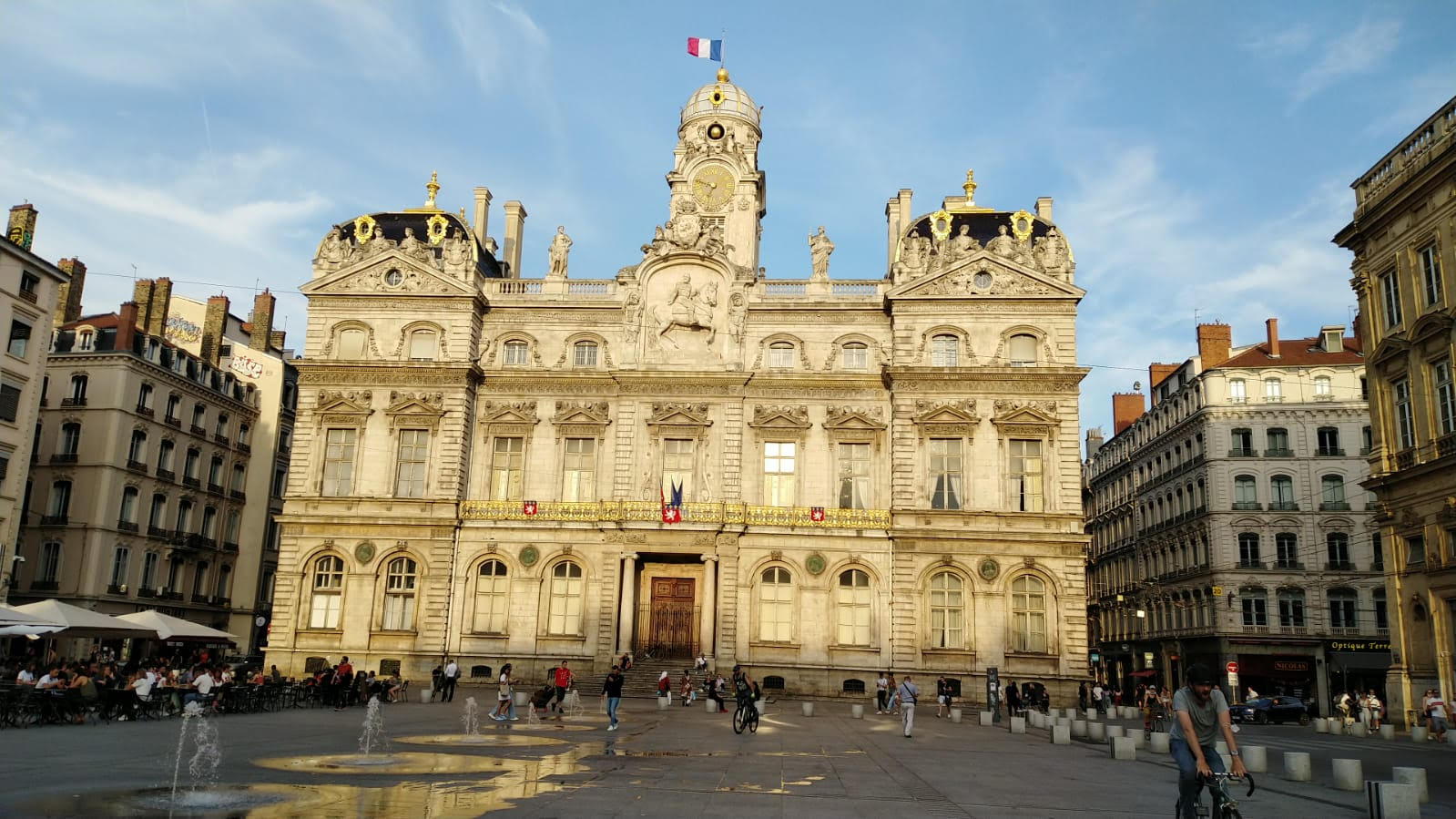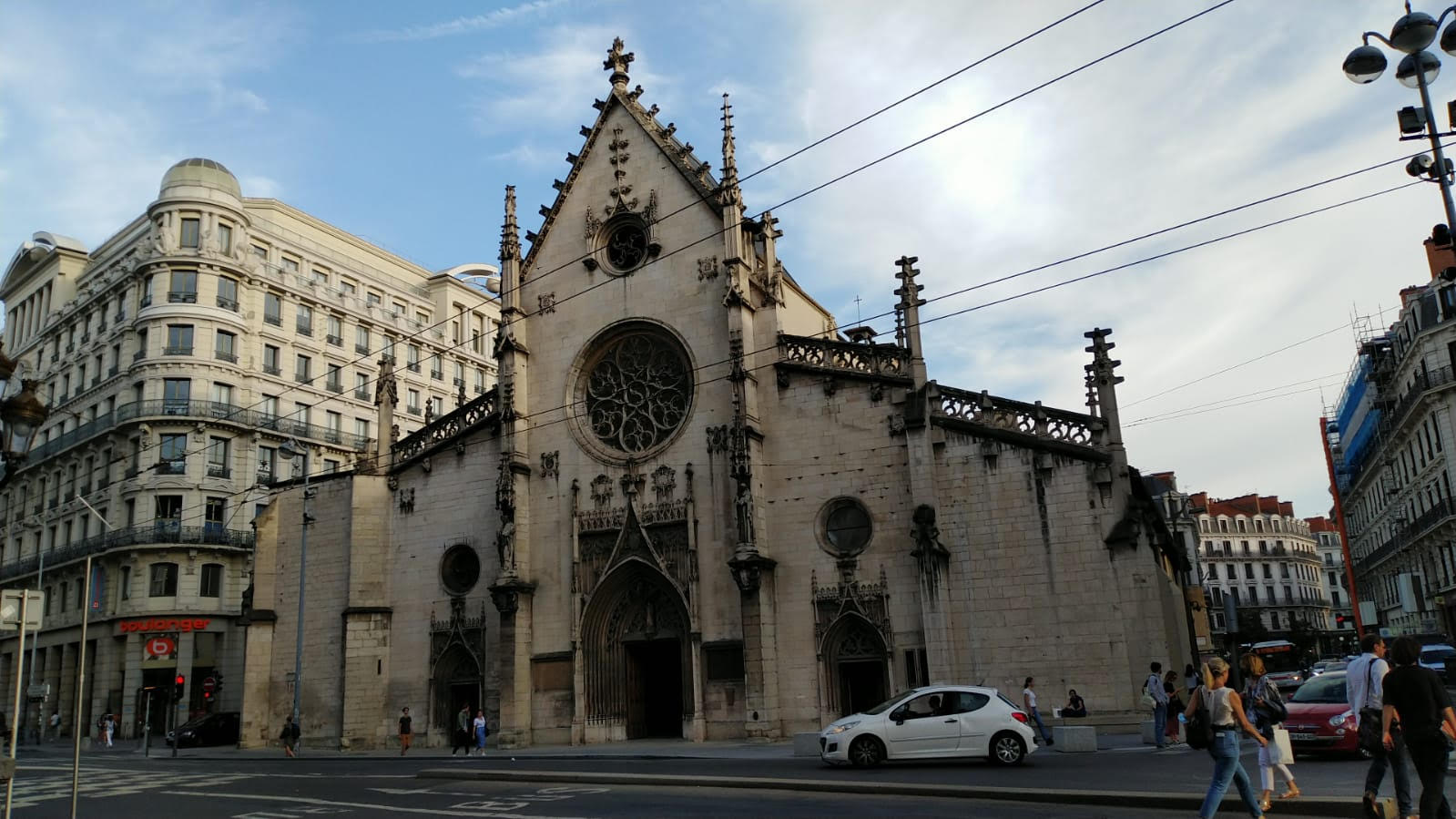 From Lyon I rode bicycle to Vienne (not Vienna). Vienne is full of Roman ruins. Some are very well preserved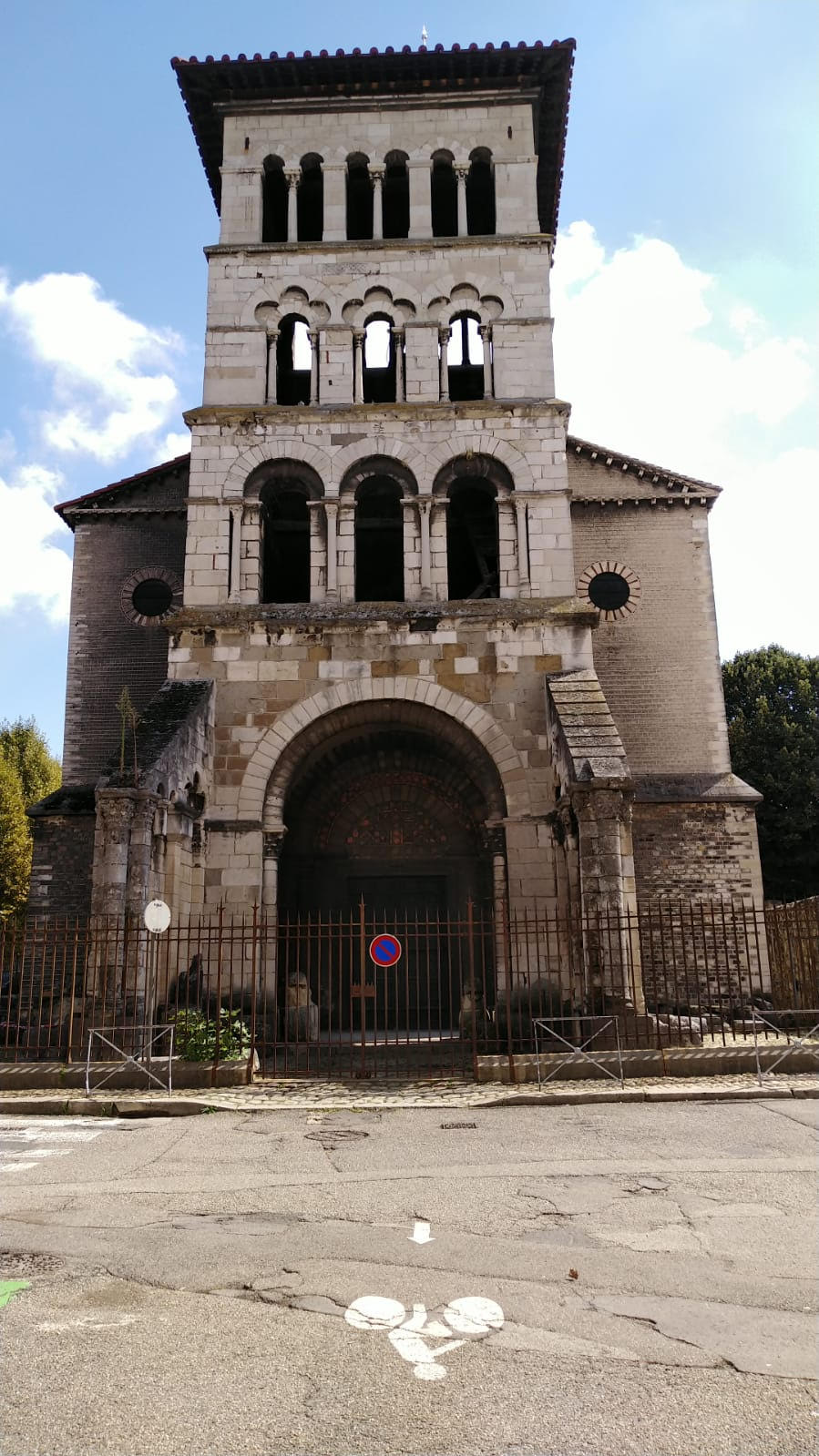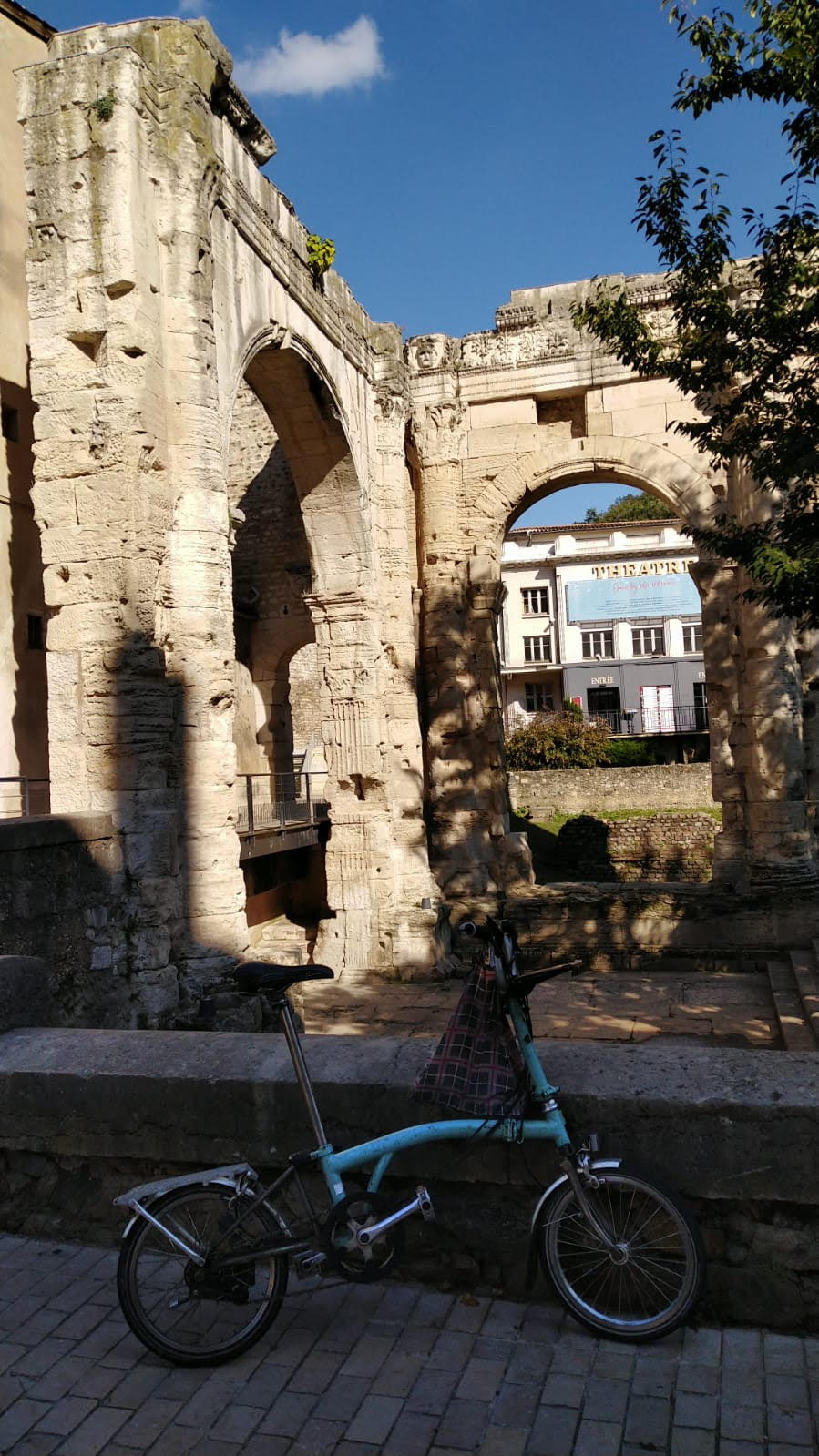 Roman theatre in Vienne
Avignon was residence of Roman Popes for entire 14 sentury

Here is Pope Palace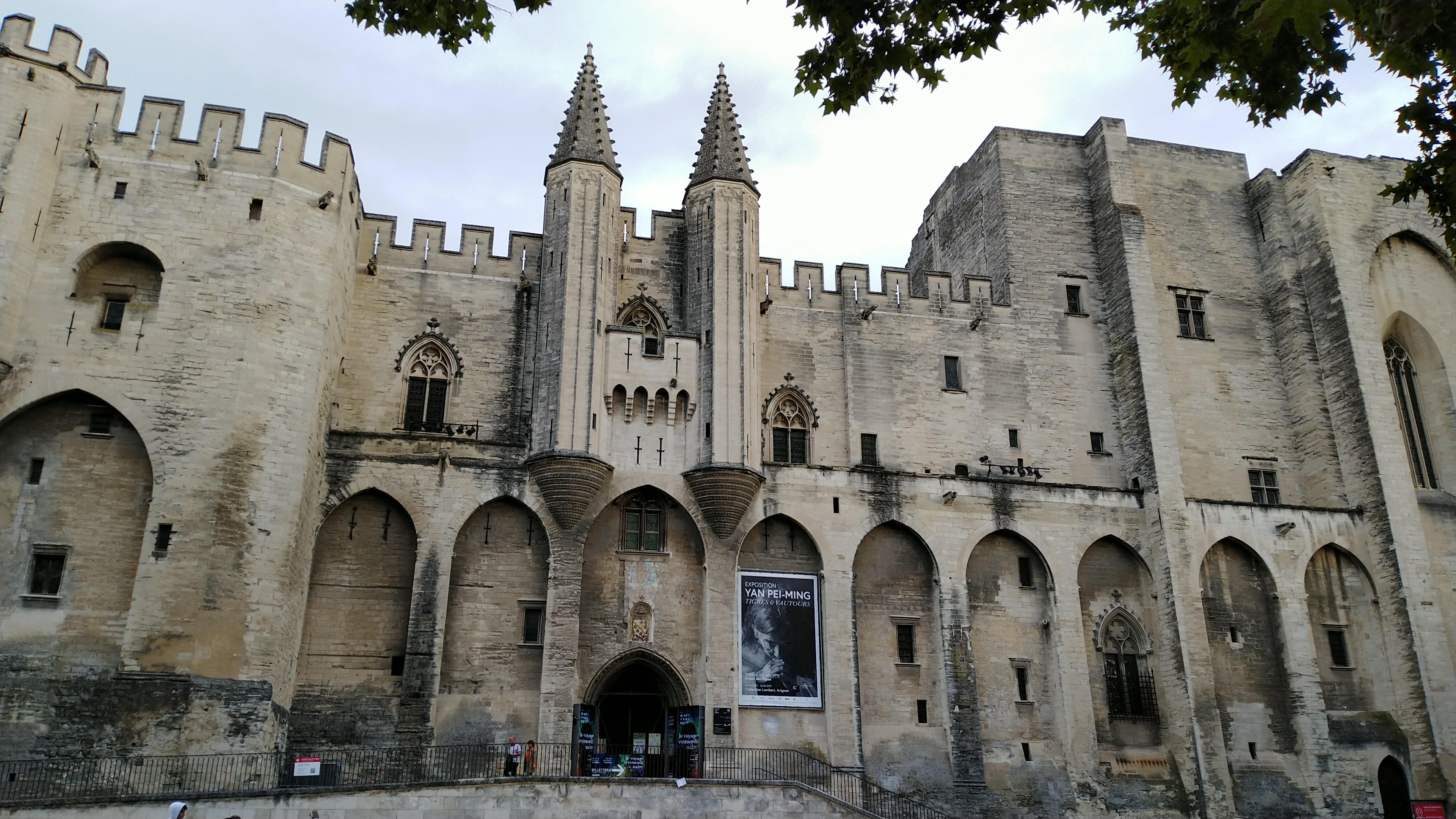 I stayed in hostel also looking like palace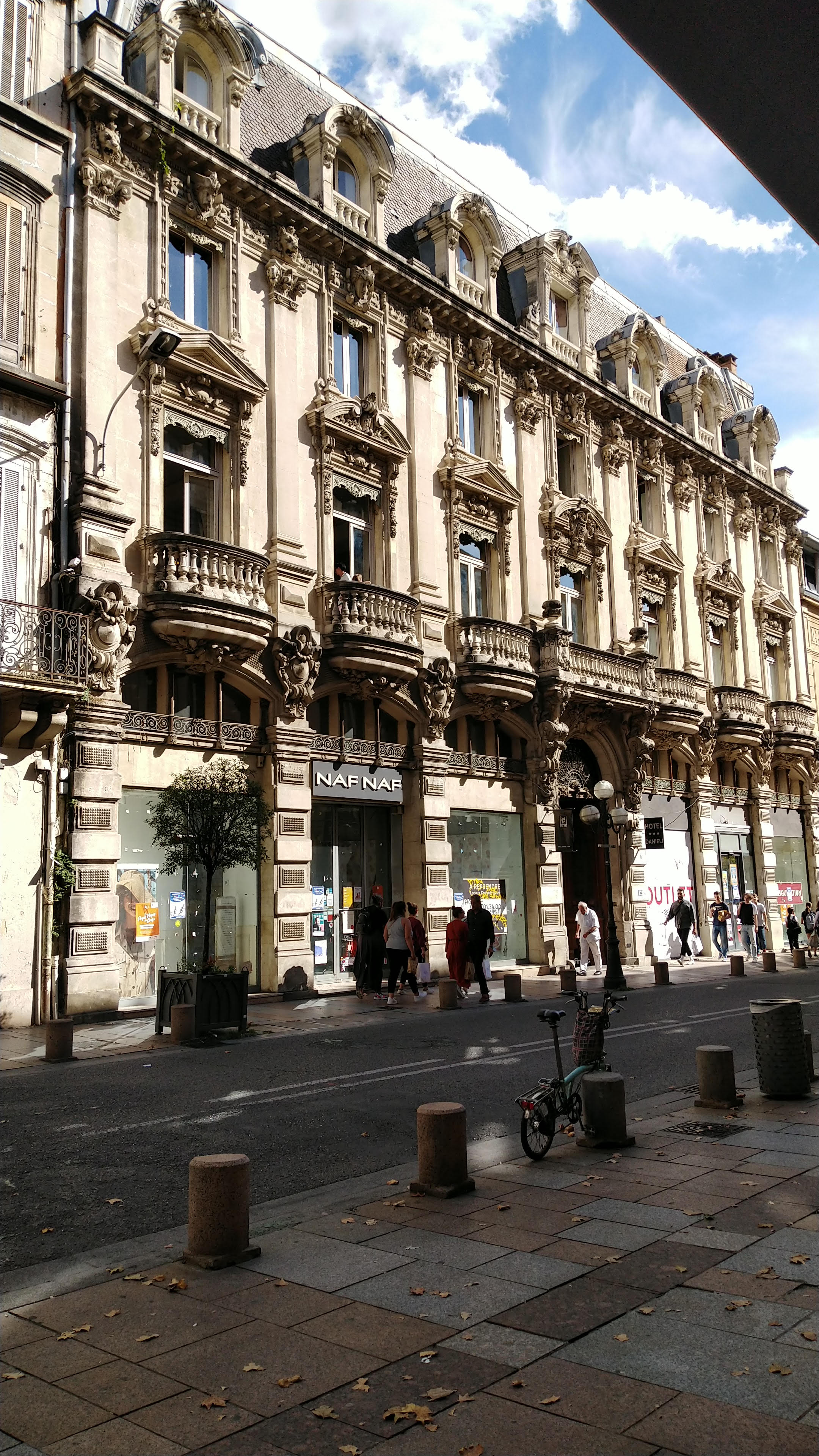 While staying in hostel you always meet interesting people. My neighbor Polish guy walked from Tallinn to Gibraltar with this wheelbarrow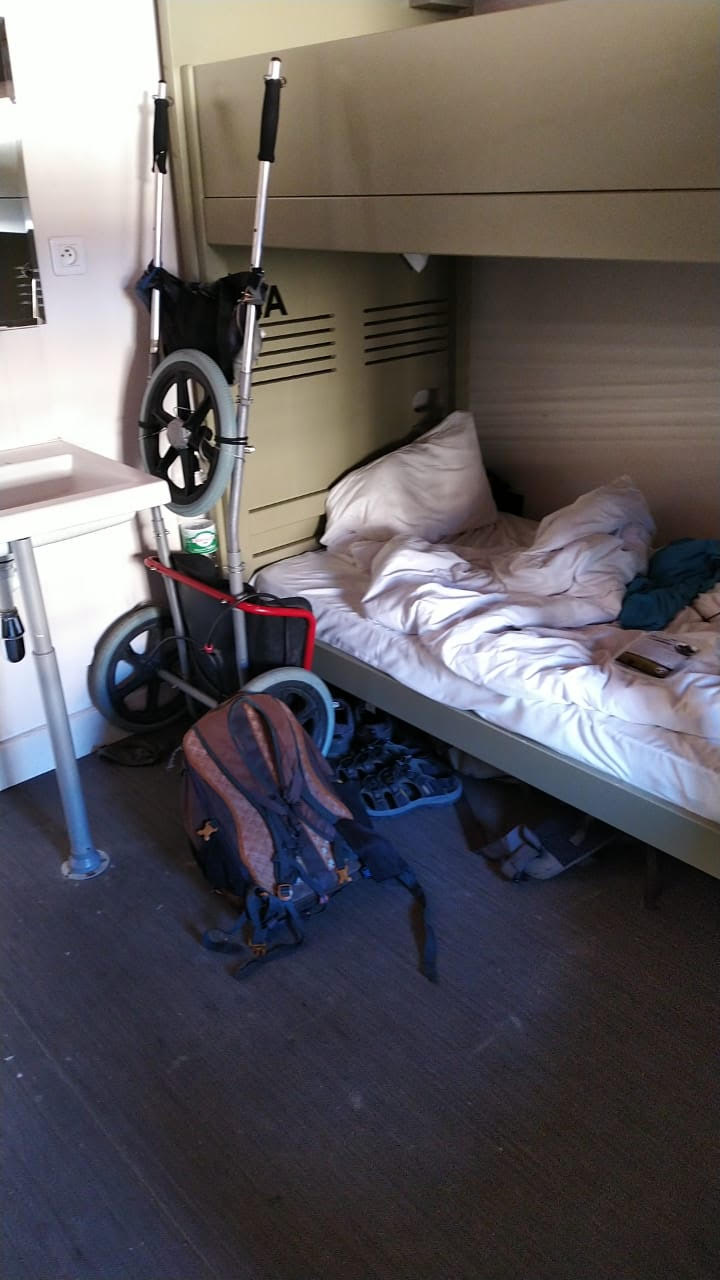 Being in France you have to try escargo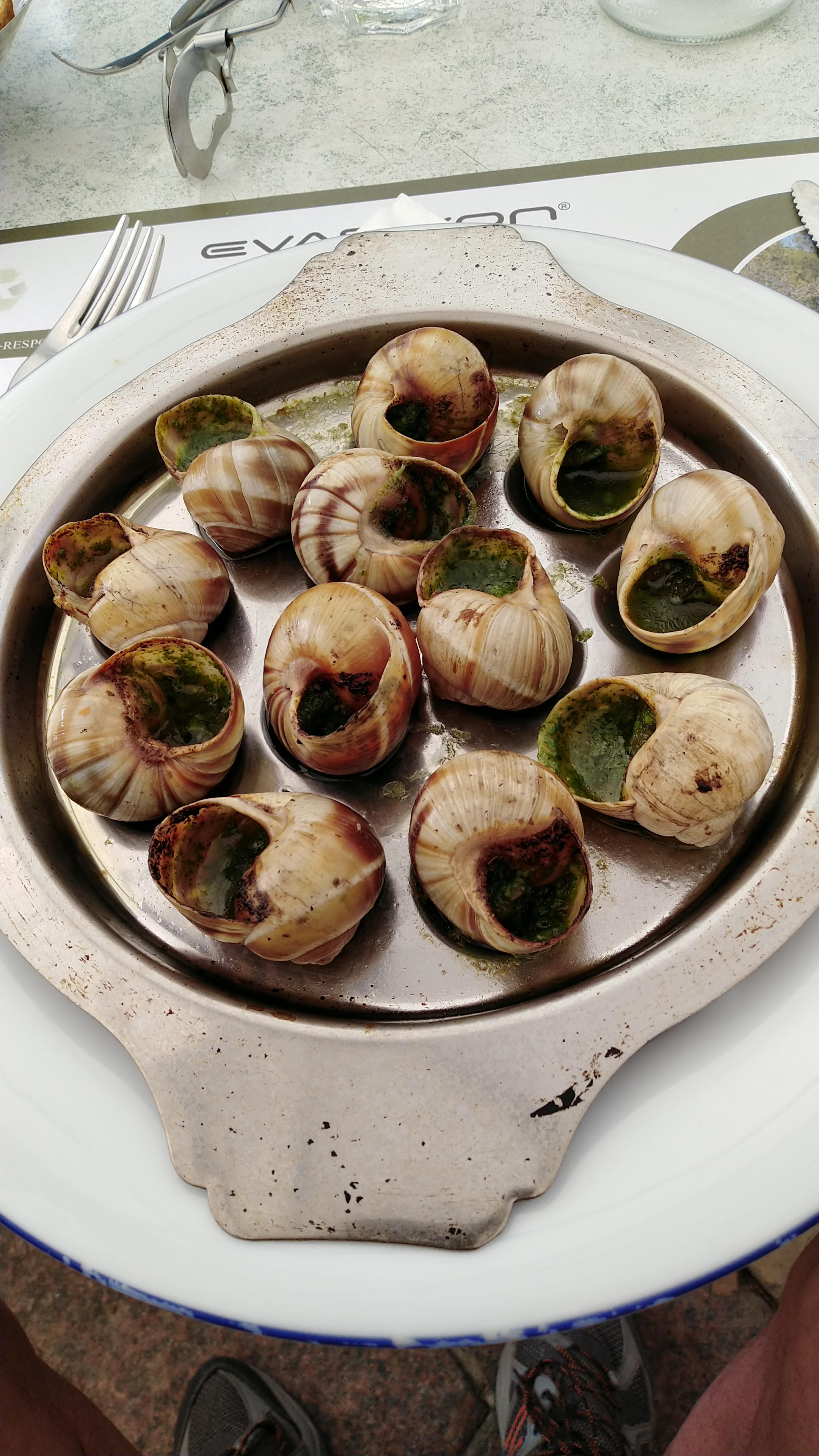 Avignon is completely surrounded by thick stone wall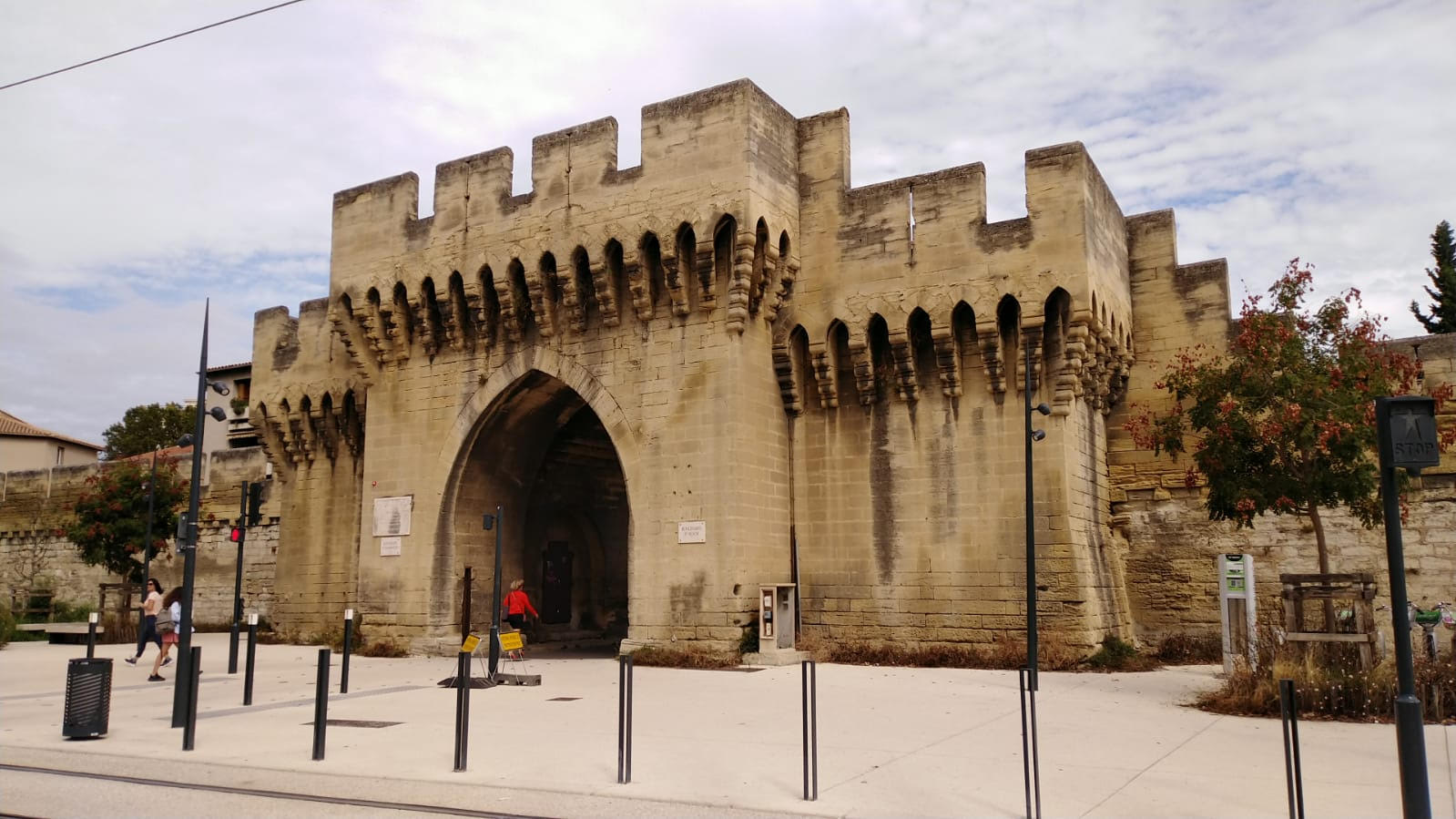 From Avignon I rode bicycle to Tarascon (remember Tartaren from Tarascon). I stayed in exellent camping in Tarascon, only $12.
Price of camping is usually not correlated with quality.
Height of Tarascon tower is higher then anything similar I saw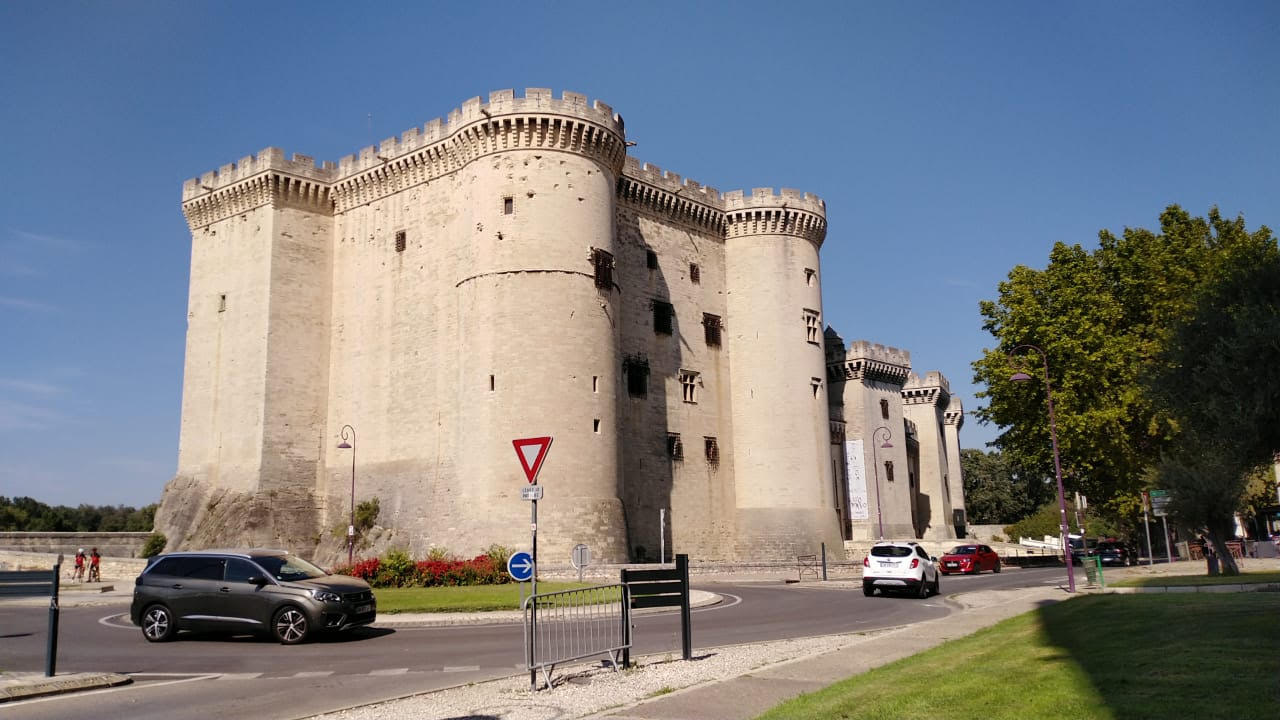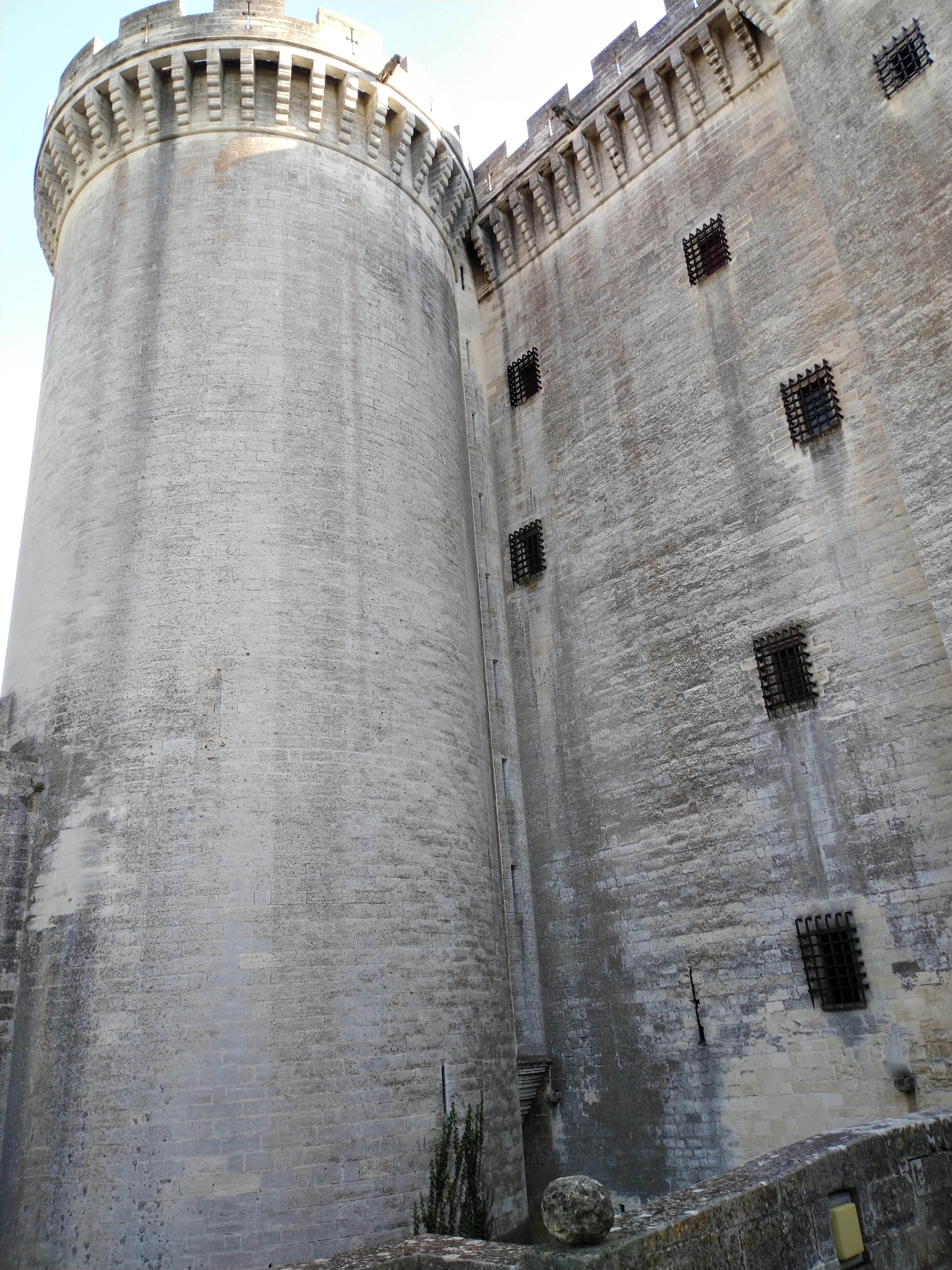 From Tarascon I rode bicycle to Arles. Main attraction of Arles is Roman amfitheatre called Les Arenes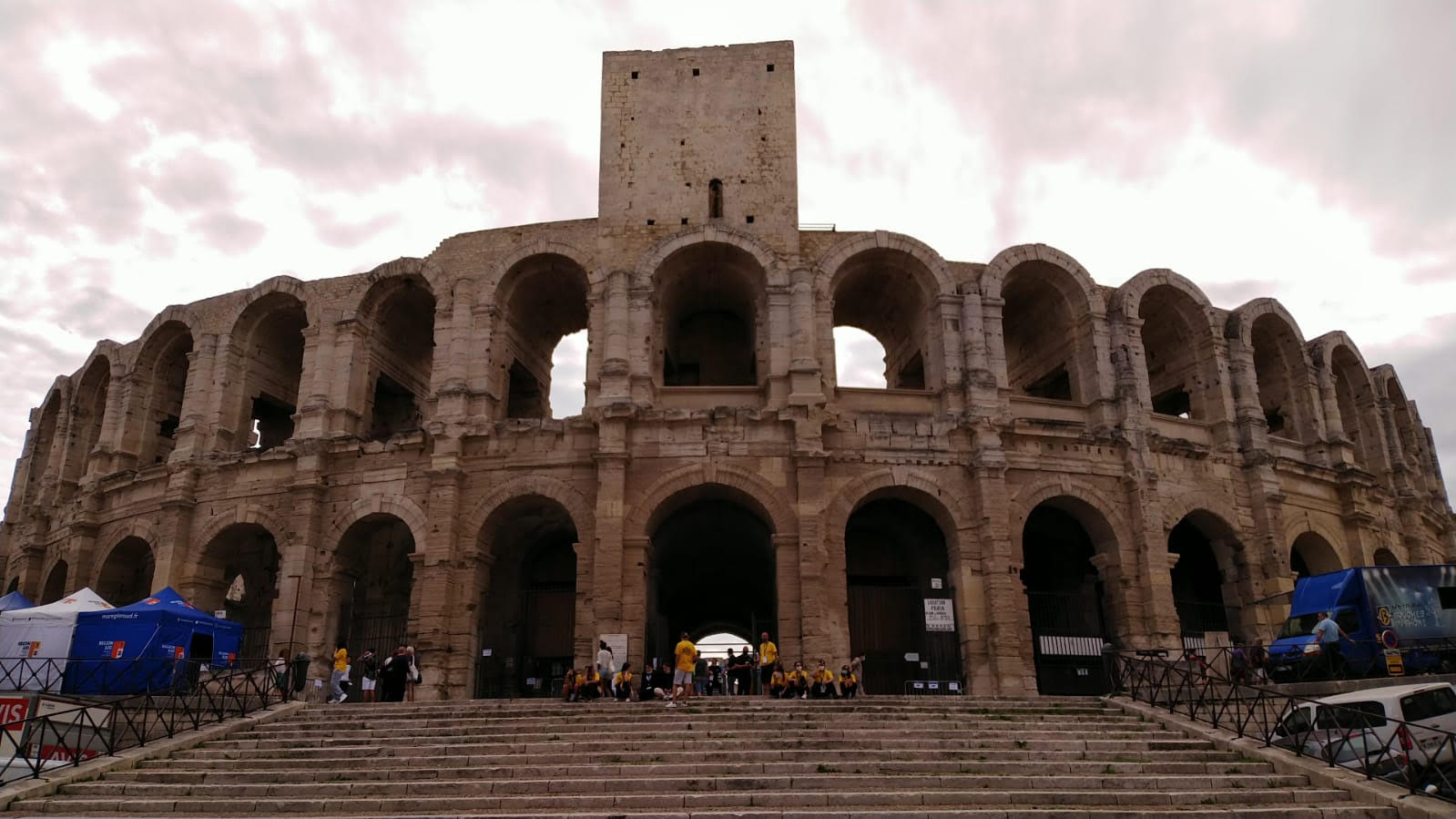 Not far away contemporary building is located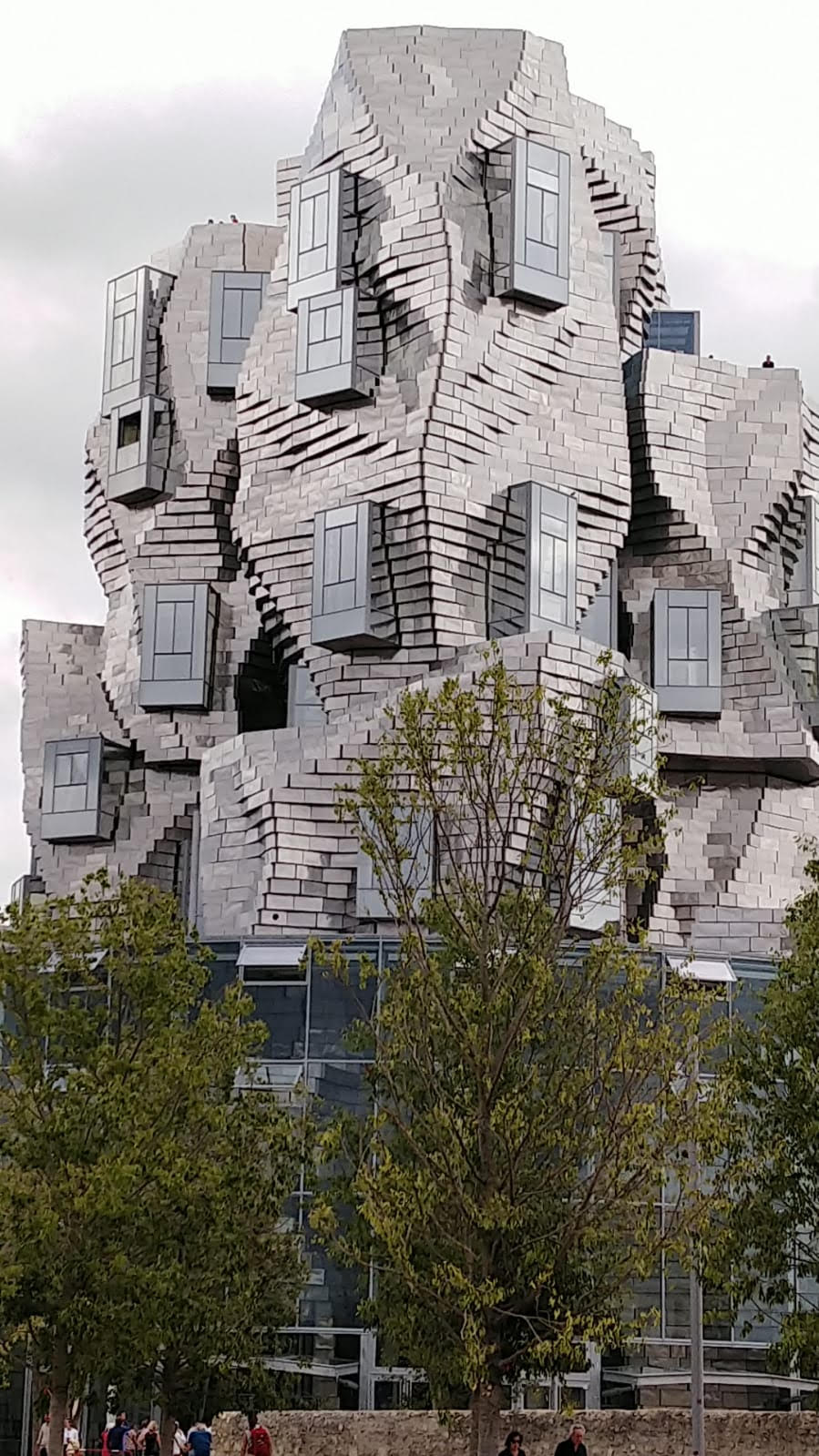 And prose of life street toilet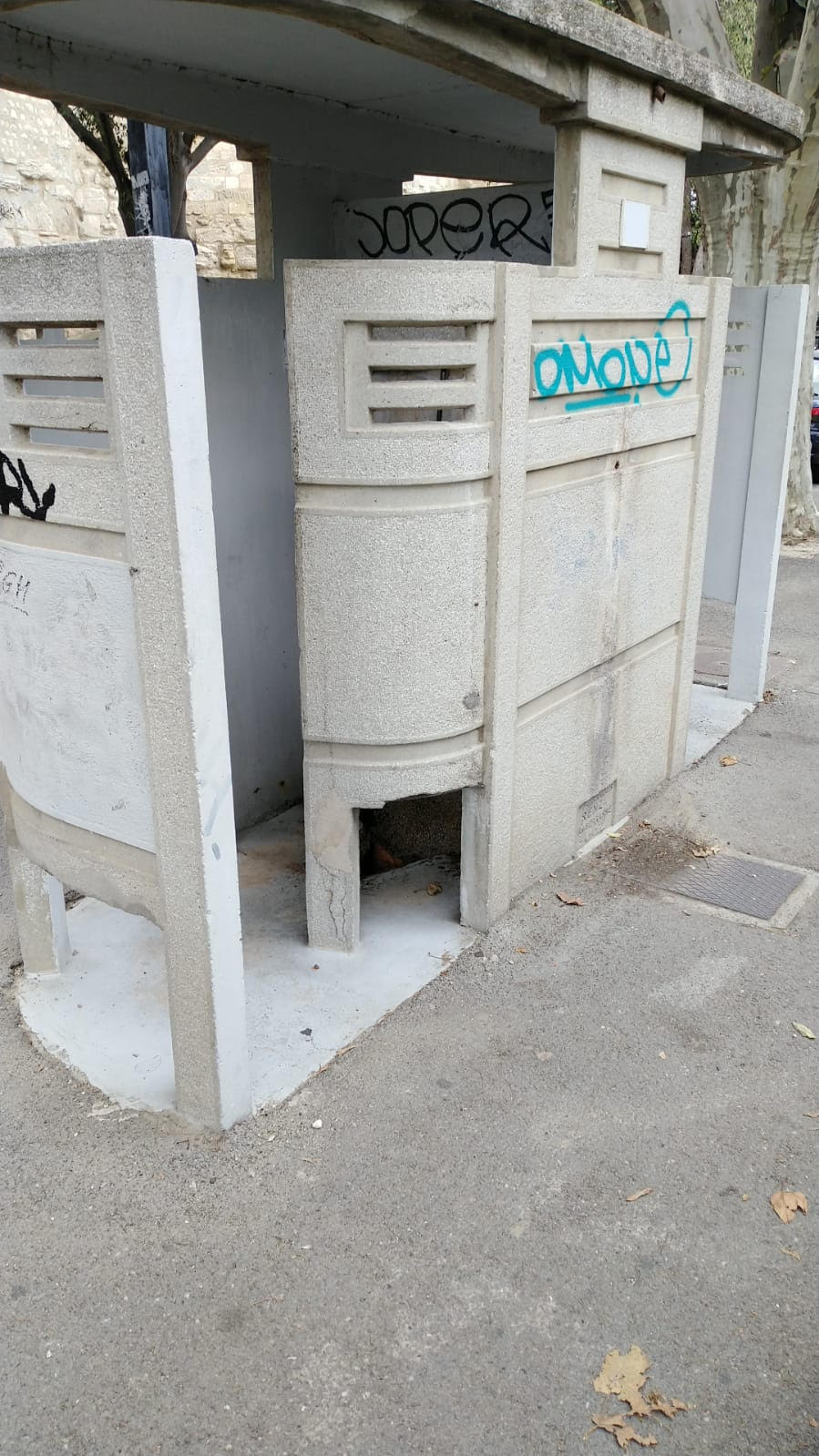 Tomorrow I will take a train to Marseille (Где девочки танцуют голые а дамы в соболях...)
Alex Mumzhiu
Arles, France
26 Sept 20211
mumzhiu@yahoo.com
www.foldabiketravel.com
Travel Notes
Marseille is second largest city in France after Paris. I love Marseille, especially its waterfront.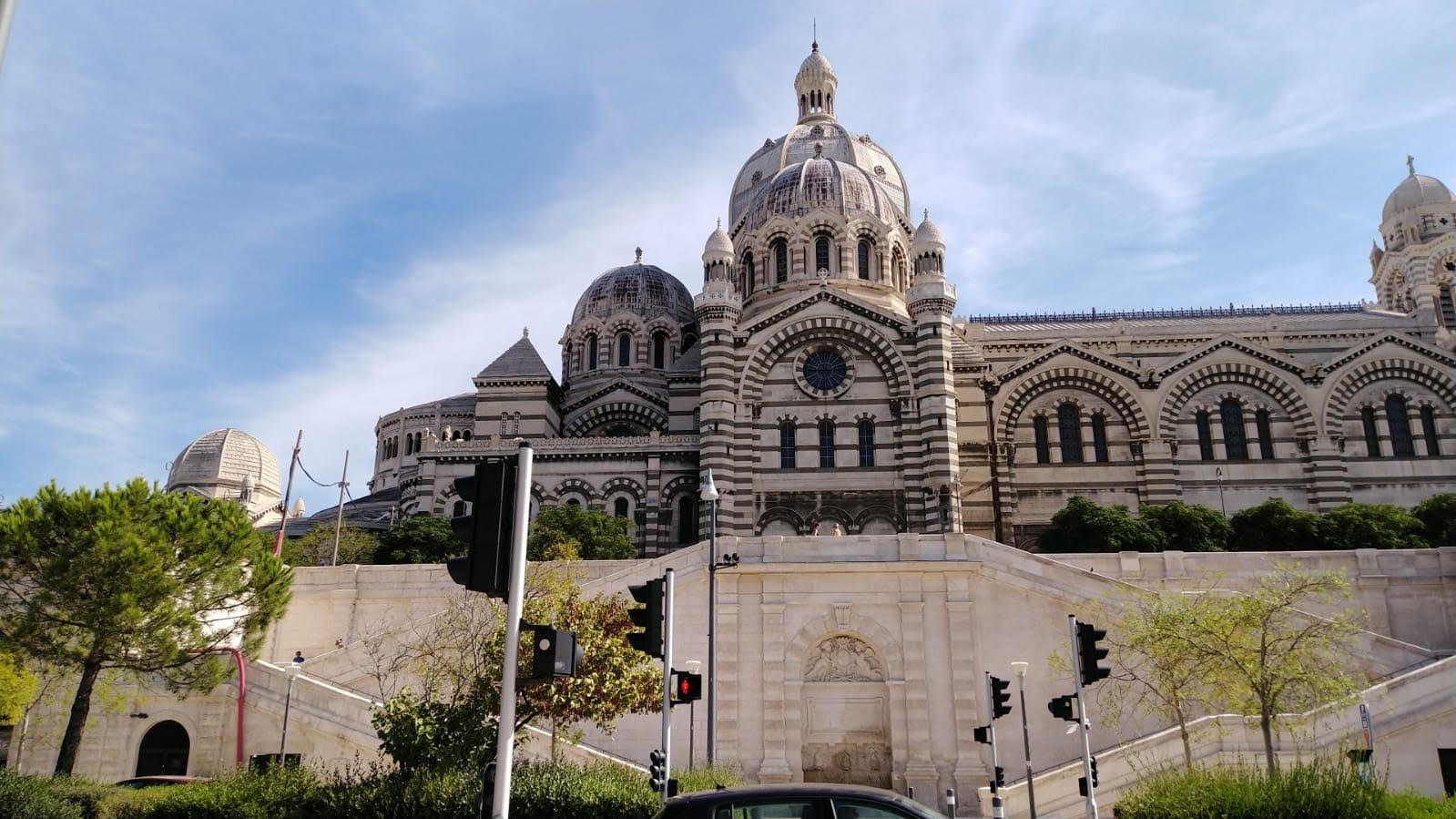 Cathedrale la Major, Matseille
In this elated mood on Oct second I rode bike to Jardin Emile Duclaux and sit on bench under Monument aux heros et victimes de la mer. I put my smartphone and glasses on bench and had a little nap. When I woke up my smartphone was gone. It was terrible. Initially I wanted to fly home immediately. But 200 euros less and 24 hours later I get another smartphone and sim card. Day before this incident I went to Cassis to see its calanques (fiords)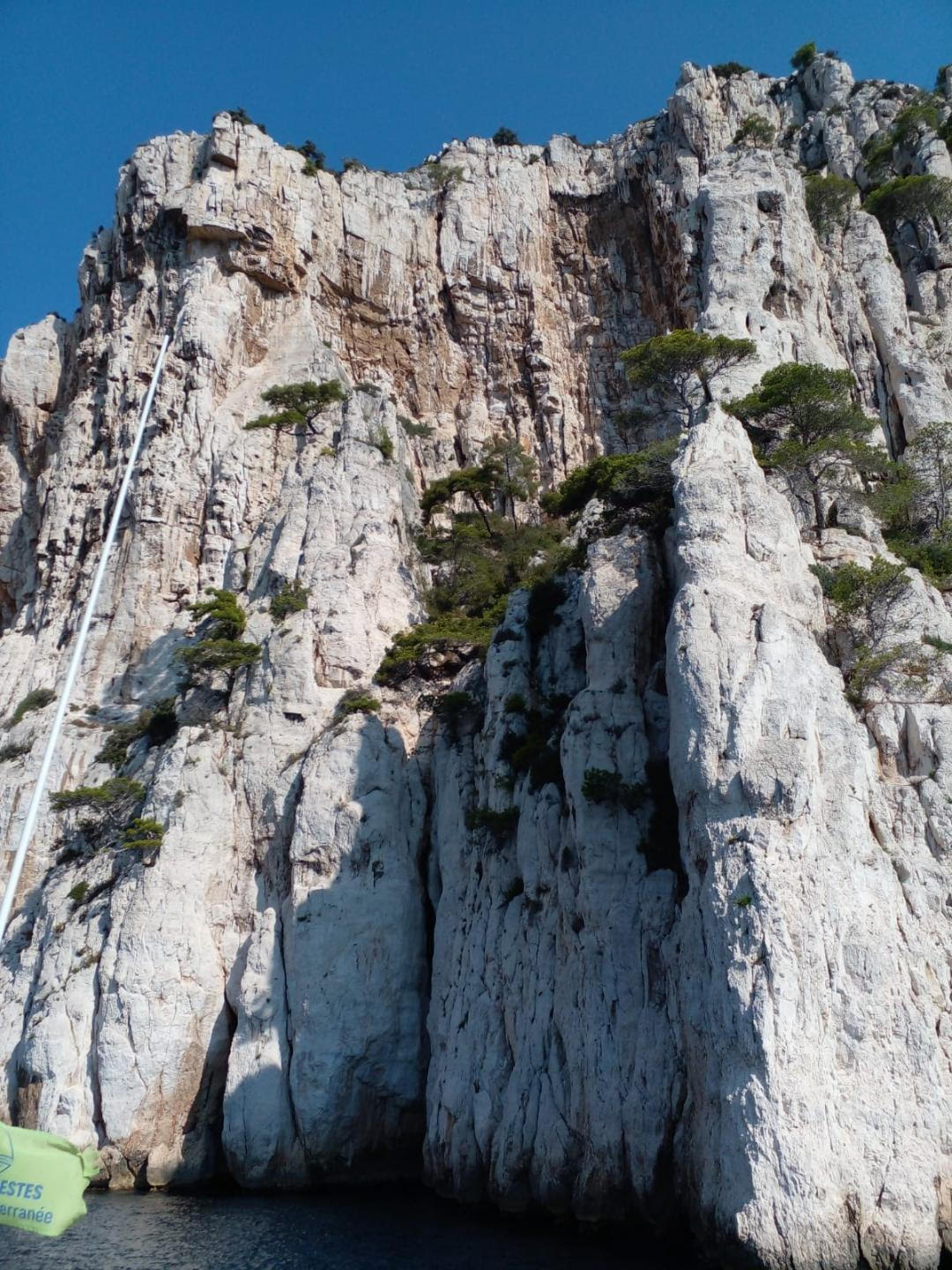 Calanques, Cassis
Next day carefully guarding my new smartphone I took a train to Nice.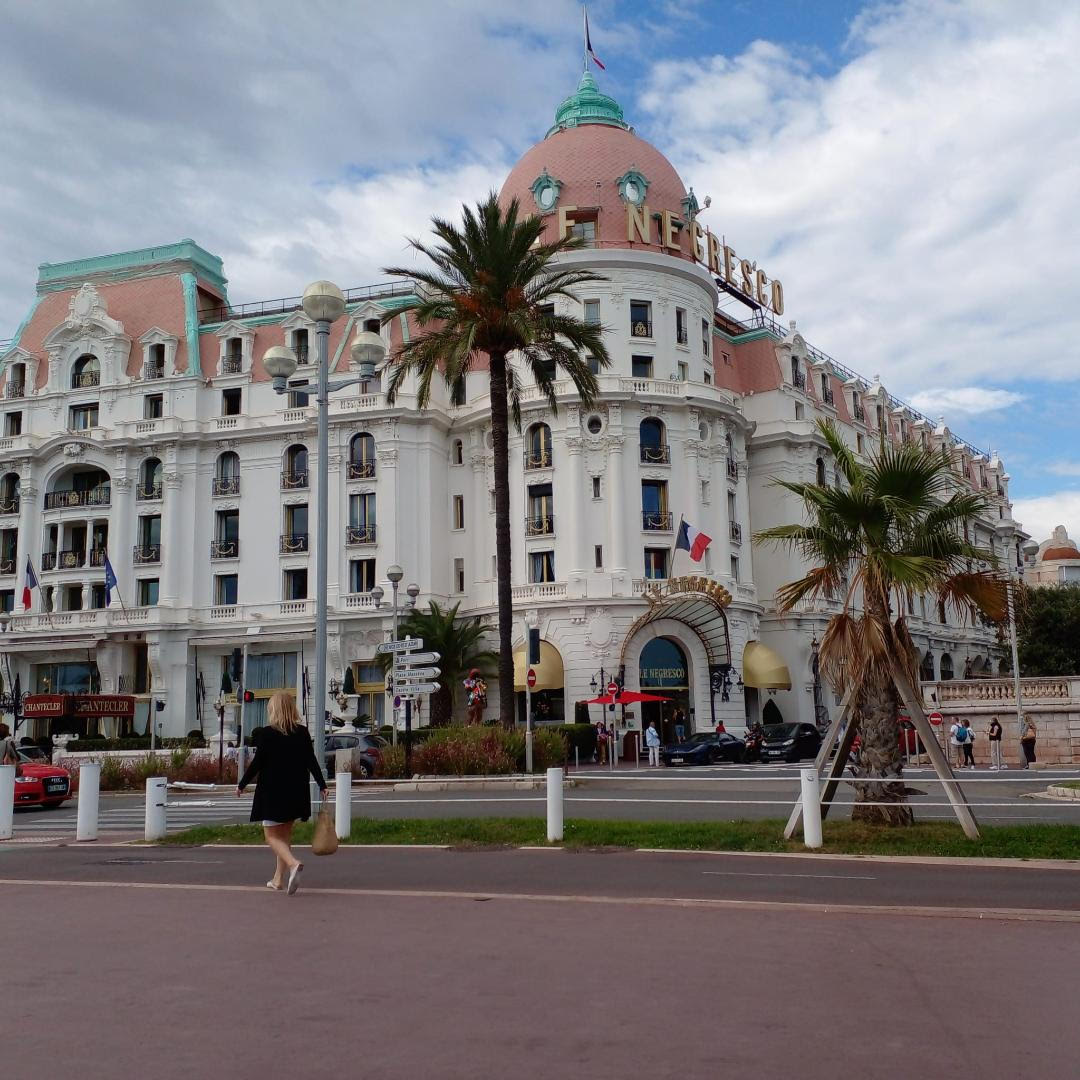 Hotel Negresco, Nice
When I was in Nice 11 years ago I discovered wonderful place for camping. It is located at the source of a creak. which used to supply the Nice with fresh water. The area, of size about 70 X 30 meters is surrounded by thick and tall stone wall.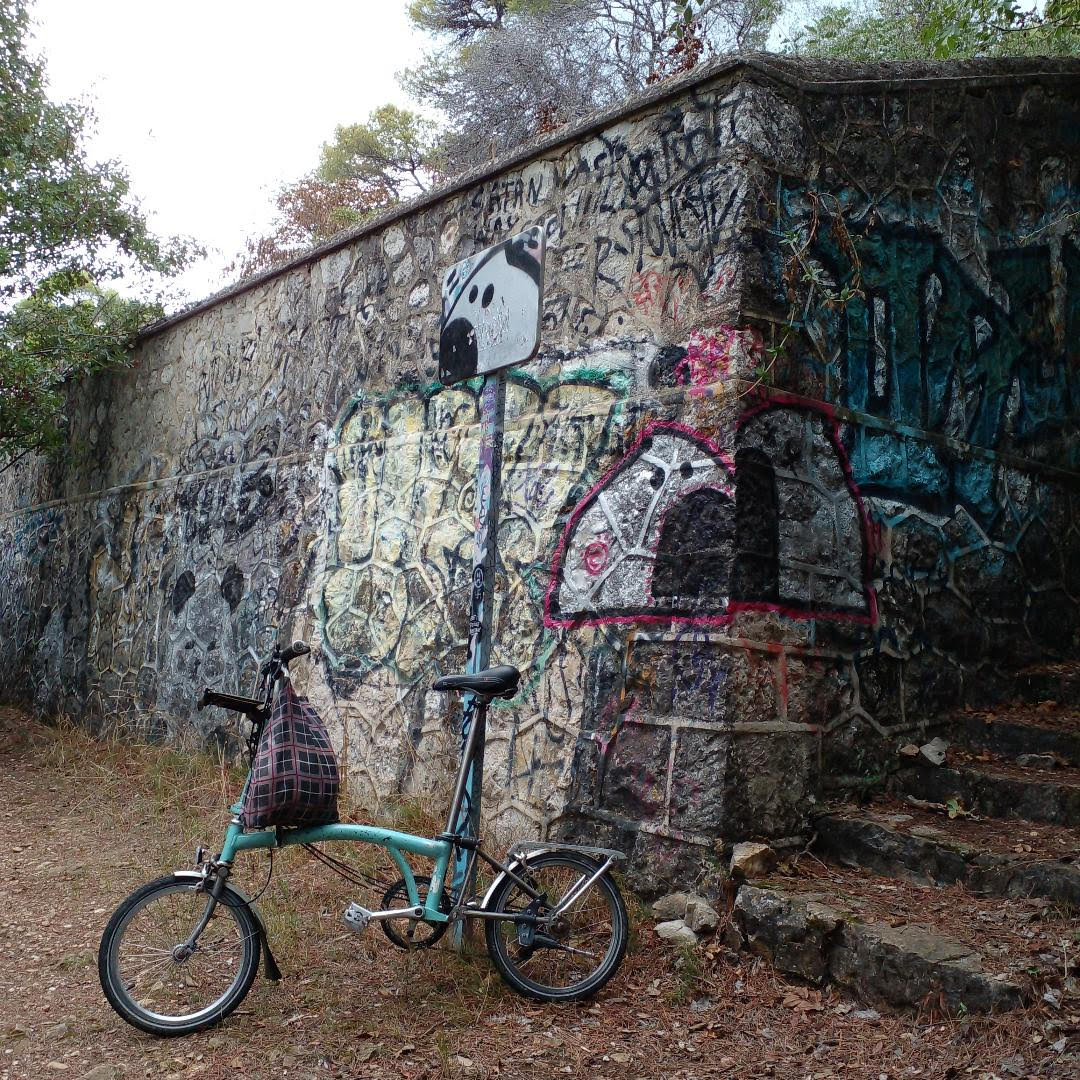 Abandoned filtration station, Nice
It is a filtration station for that creek, which was abandoned decades ago. It was practically inside the city of Nice, but I camped there 10 nights and nobody bothered me. http://foldabiketravel.com/italia.html I came to the place this time and found that somebody put iron door and heavy lock on it.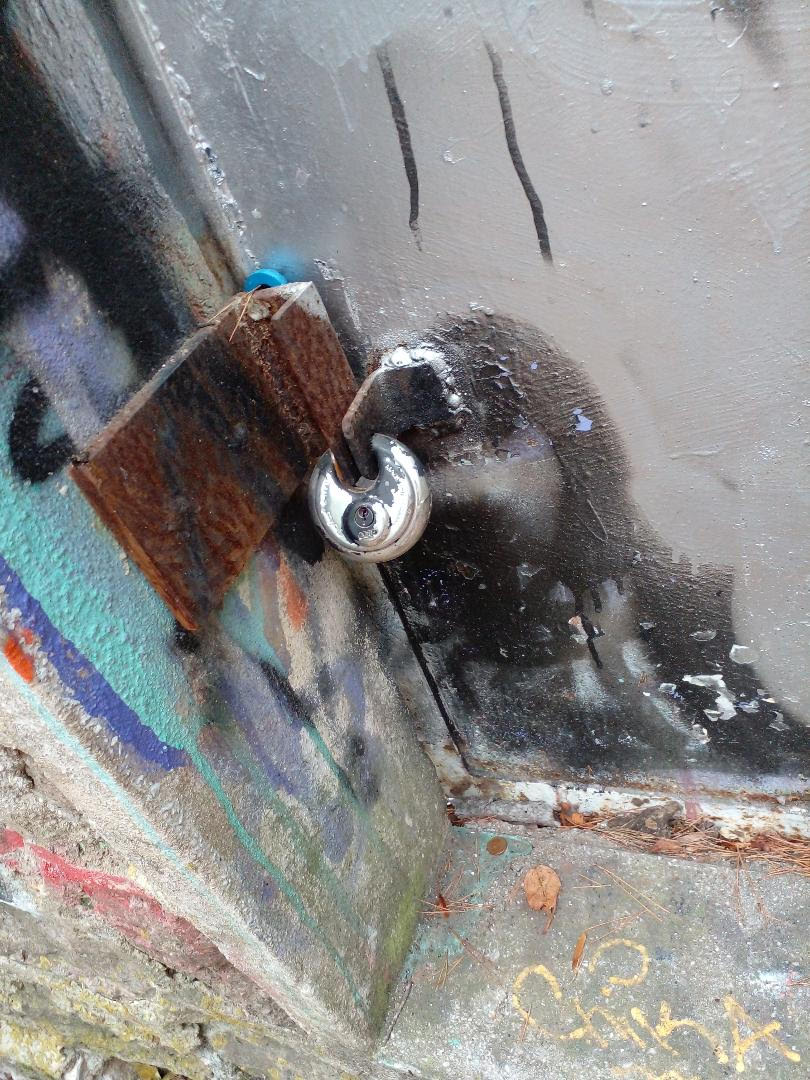 Filtration station locked
Here is exact location of this place http://ge0.me/syrkNKLSmJ/Swimming_Pool Half a kilometer East from the port I discovered excellent place for snorkeling.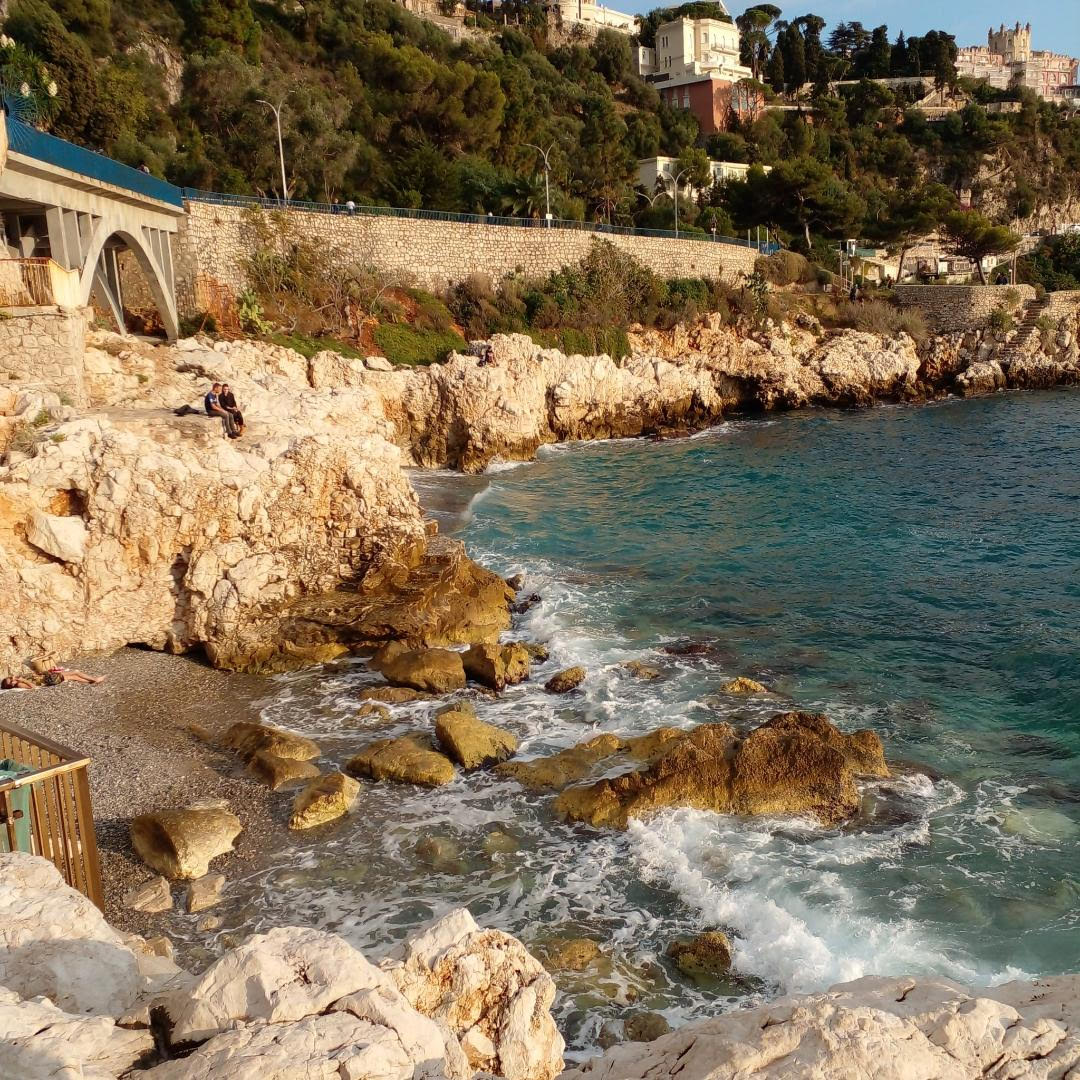 I bought mask, fins and snorkel and did some snorkeling. Water was crystal clear but a little bit chill. I did not found any oysters in the sea, but found them in supermarket.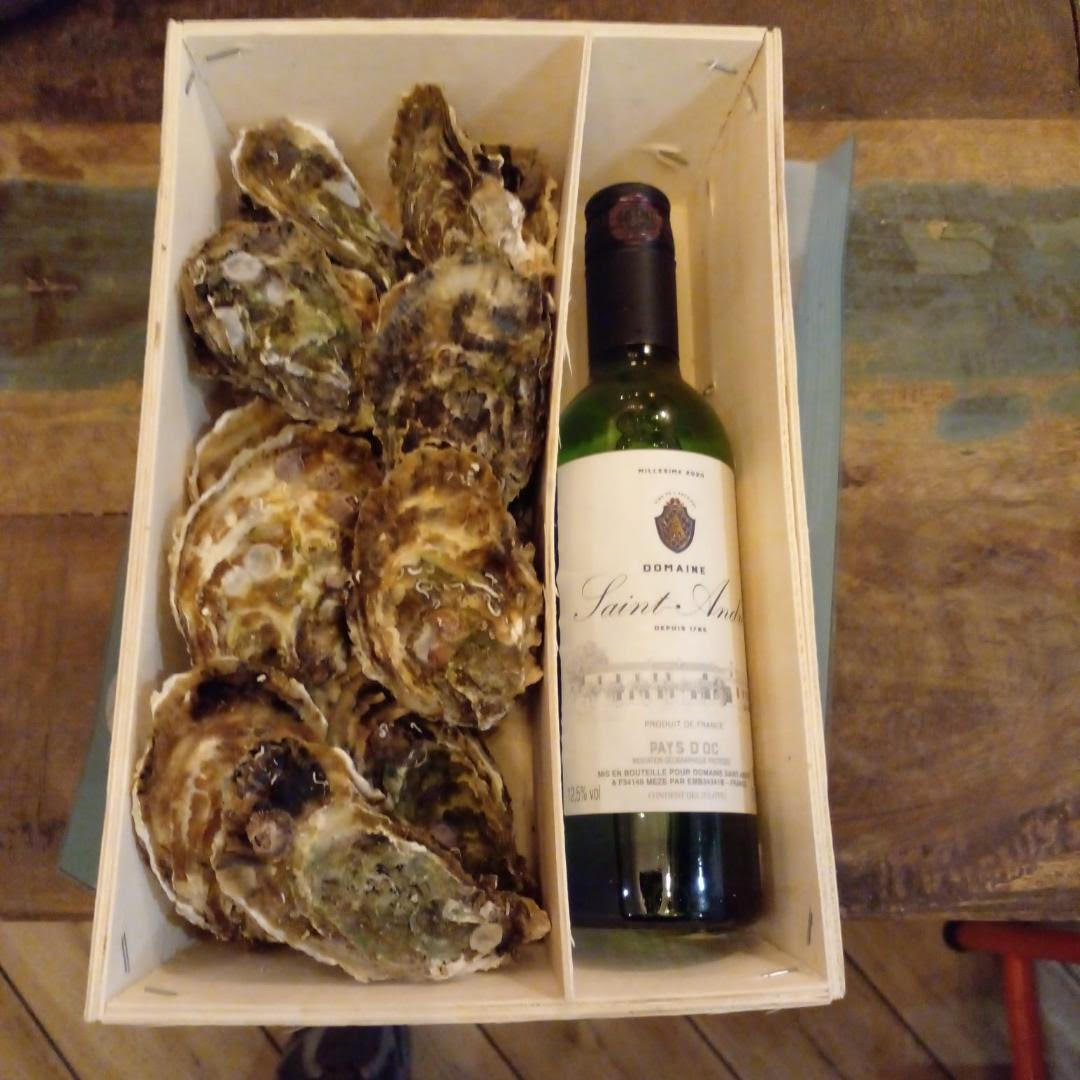 Supermarket oysters
I rode bike from Nice to Monte Carlo, Menton, Cannes and Antibes. Road to Monaco was most picturesque. The smartphone application "bikemap" was very useful.

From Nice I took Flixbus to Genoa. I stayed at Manena hostel located on the edge of what used to be Genoa slum, near Chiesa di Santa Maria Magddalena. The area filled with myriads too narrow for cars curvy streets, filled with small stores, restaurants, police and prostitutes. Without navigator you will be lost here forever. The area became tourist attraction, with groups of foreign tourists with guides floating there. Nearby is magnificent plaza Ferrari.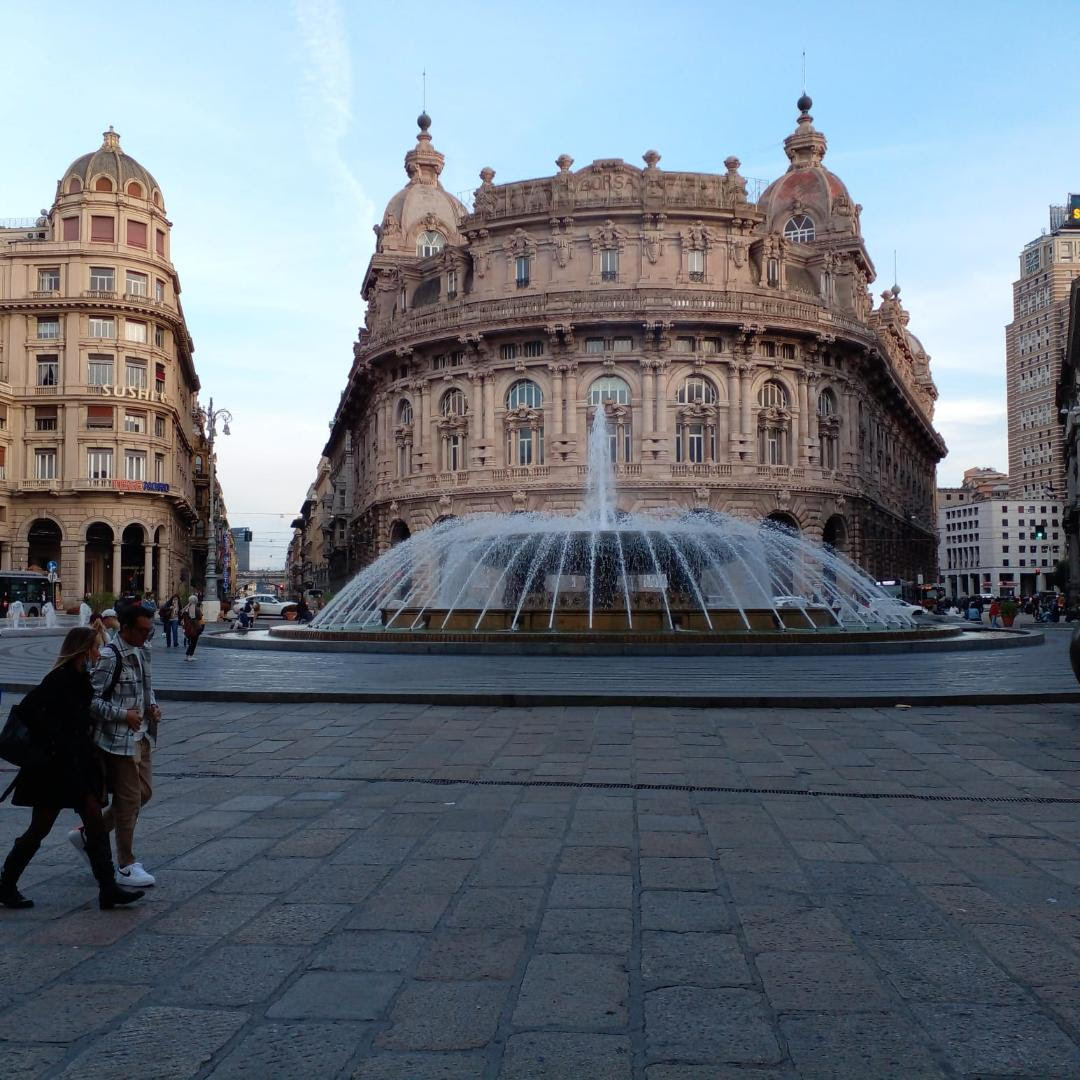 Plaza Ferrari, Genoa
and remarkable waterfront with full size replica of Spanish galleon of 17-th century.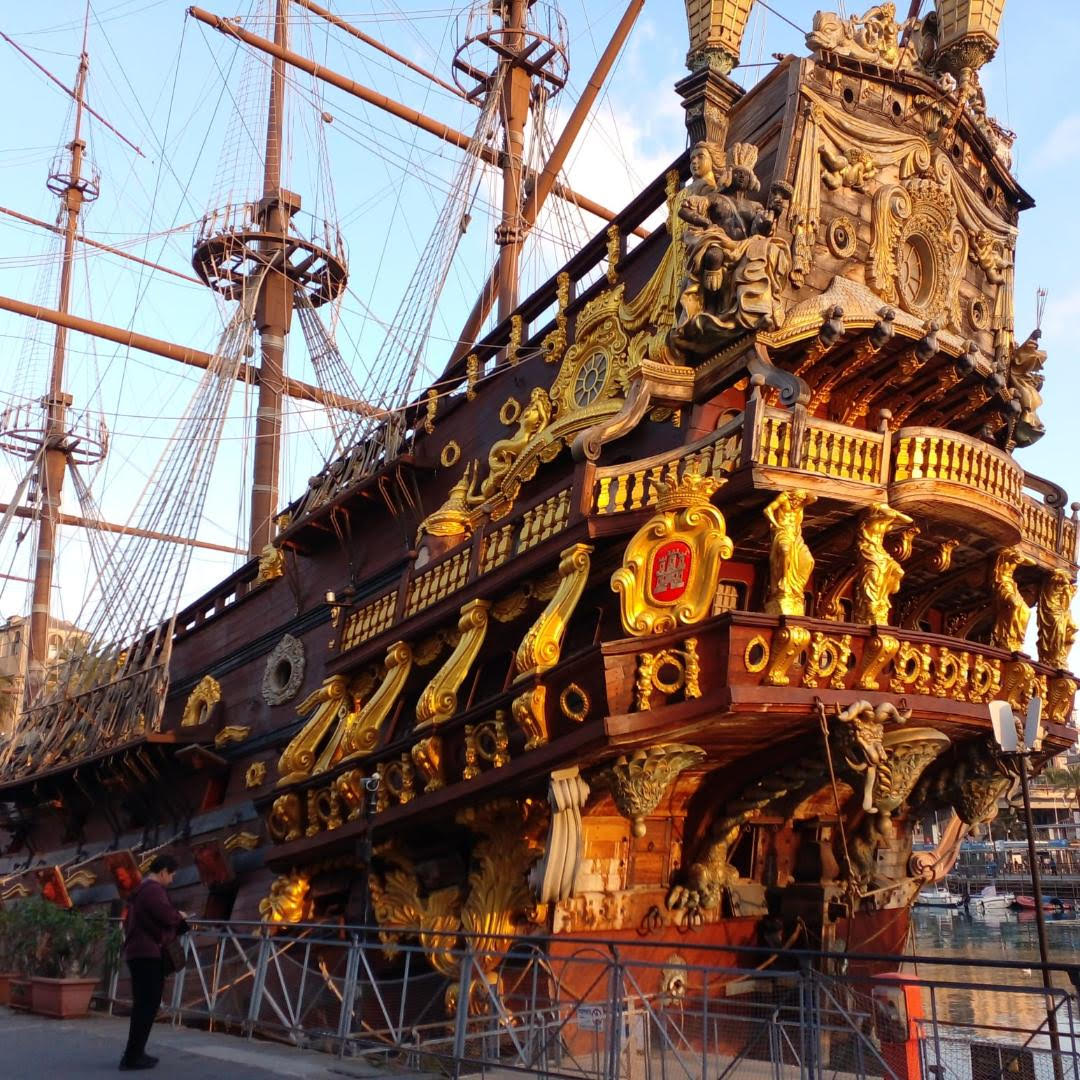 Replica of Spanish Galeon, Neptune, Genoa
From Genoa I road bike to Boccadasse and Camogli. I got sick in Genoa. I was not sure what it was the common cold or light form of coronavirus. I had strong coughing bouts in front of hostel manager. He told me to have tampon. What tampon? Later I learned that tampon in Italian means medical test. I was not sure what to do. and did nothing. Symptoms gradually disappeared.
From Genoa I took a train to Florence. Initially I stayed in hostel located at Chiesa di Ognissanti.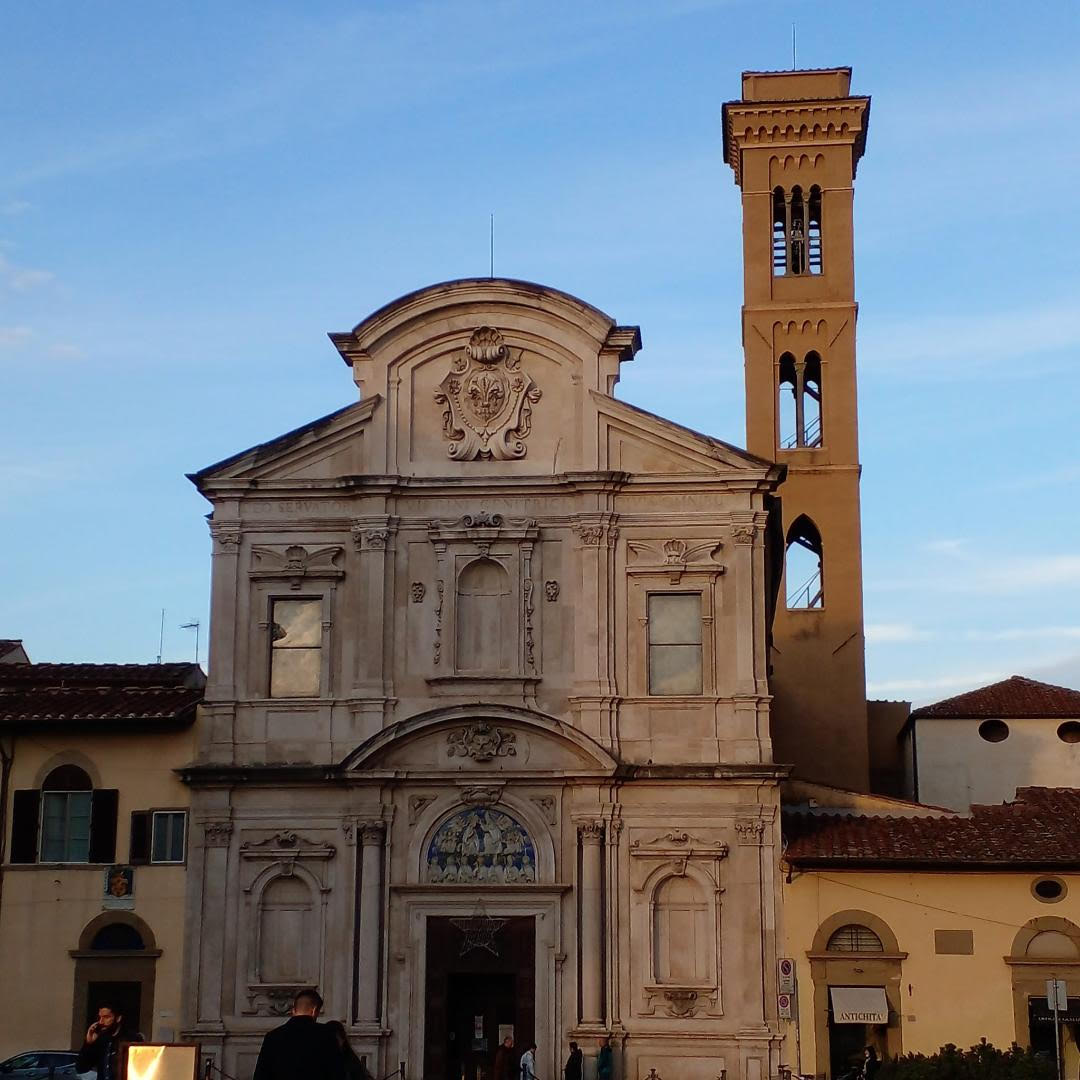 Chiesa di Ognissanti
On plaza di Ognissanti in front of church the sculpture of fighting between lion with Hercules is located.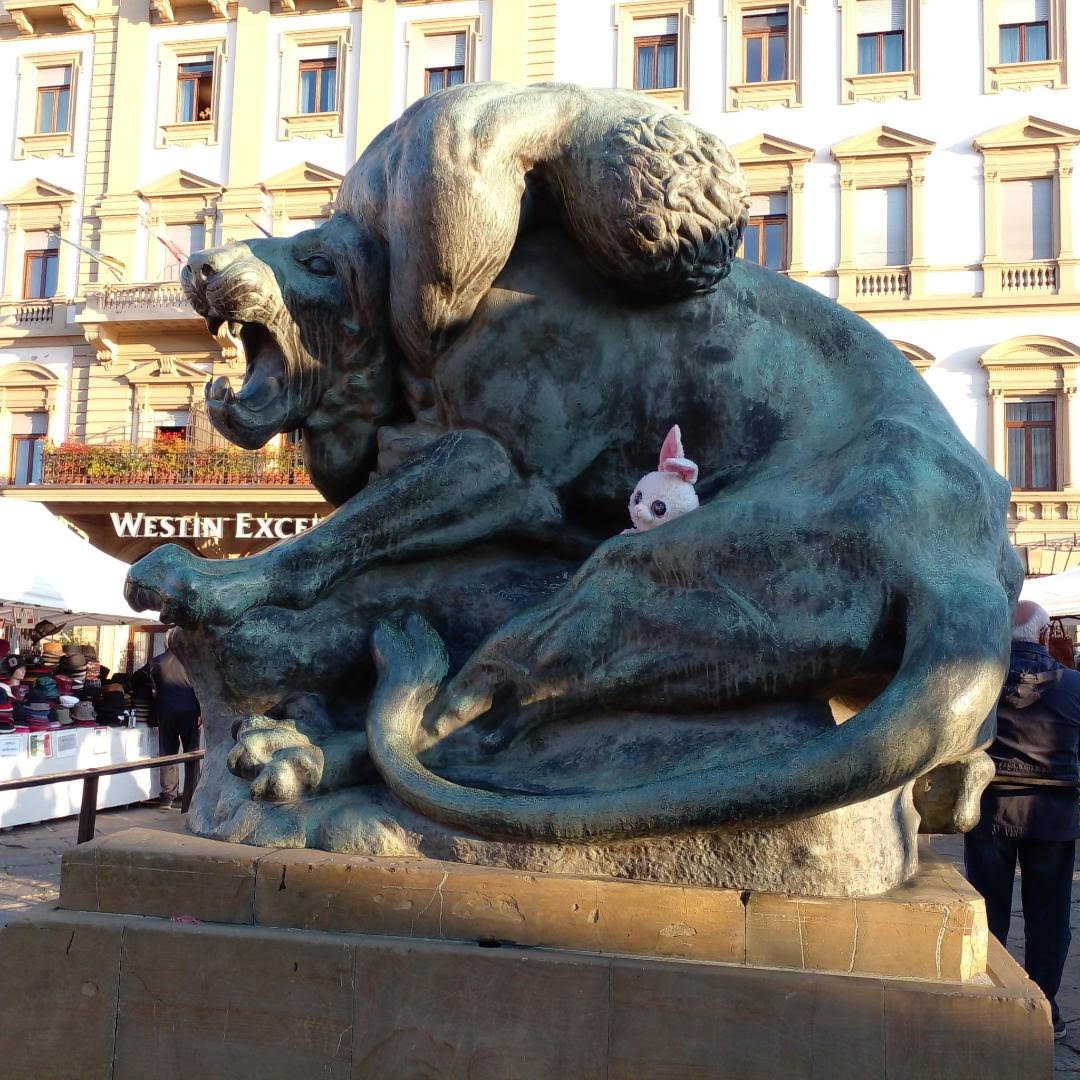 Lion vs Hercules
It seems that Hercules tried to suffocate lion. I visited Russian Church in which my family stayed for one month on our way to USA in 1979.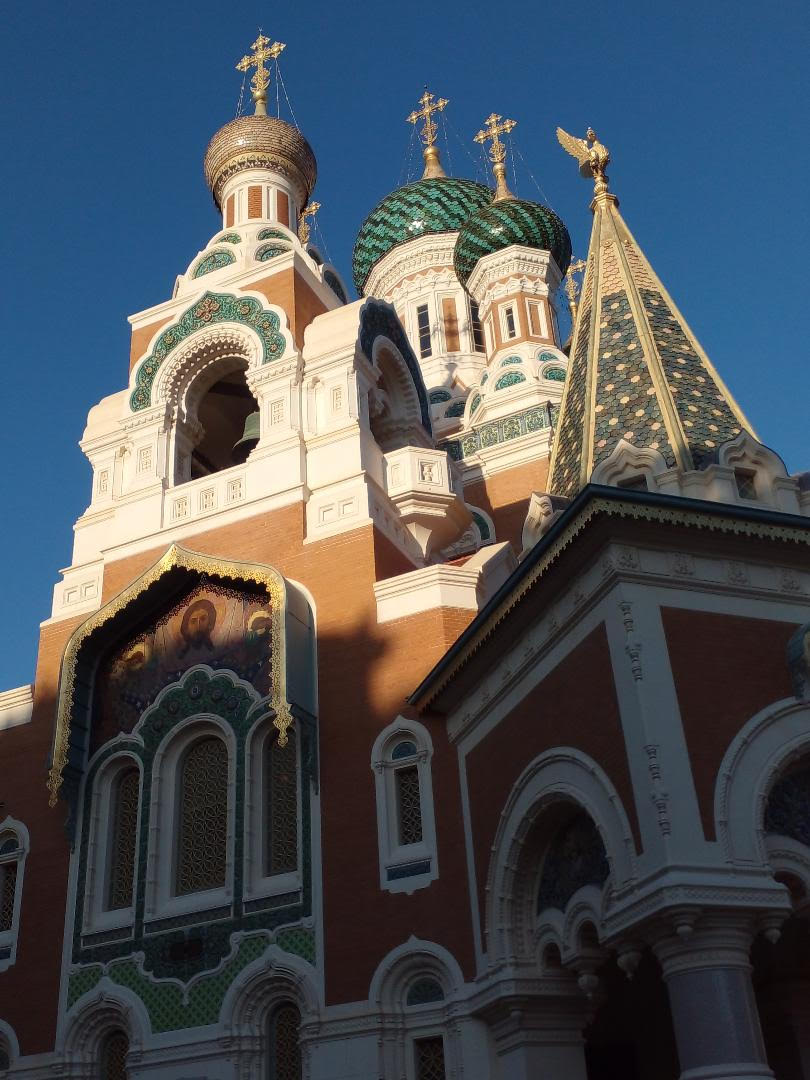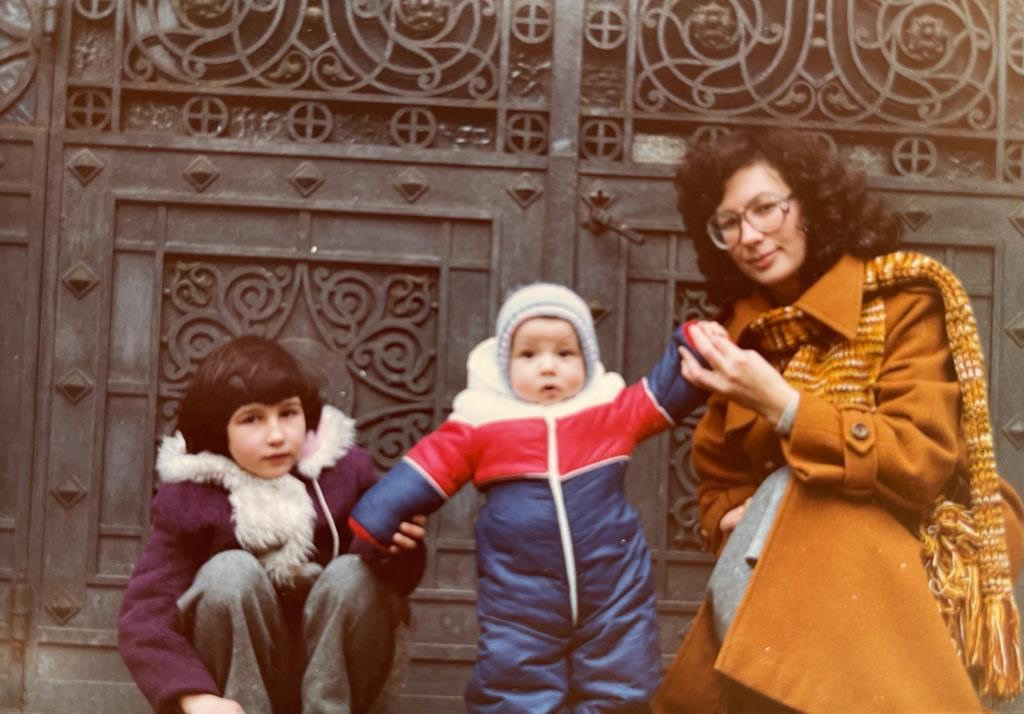 In spite of covid-19 the Florence was full of tourists. In weekends prices of hotels skyrocketed. Incredibly, I was refused to be admitted to Emerald Palace hostel to which I had reservation made from Booking.com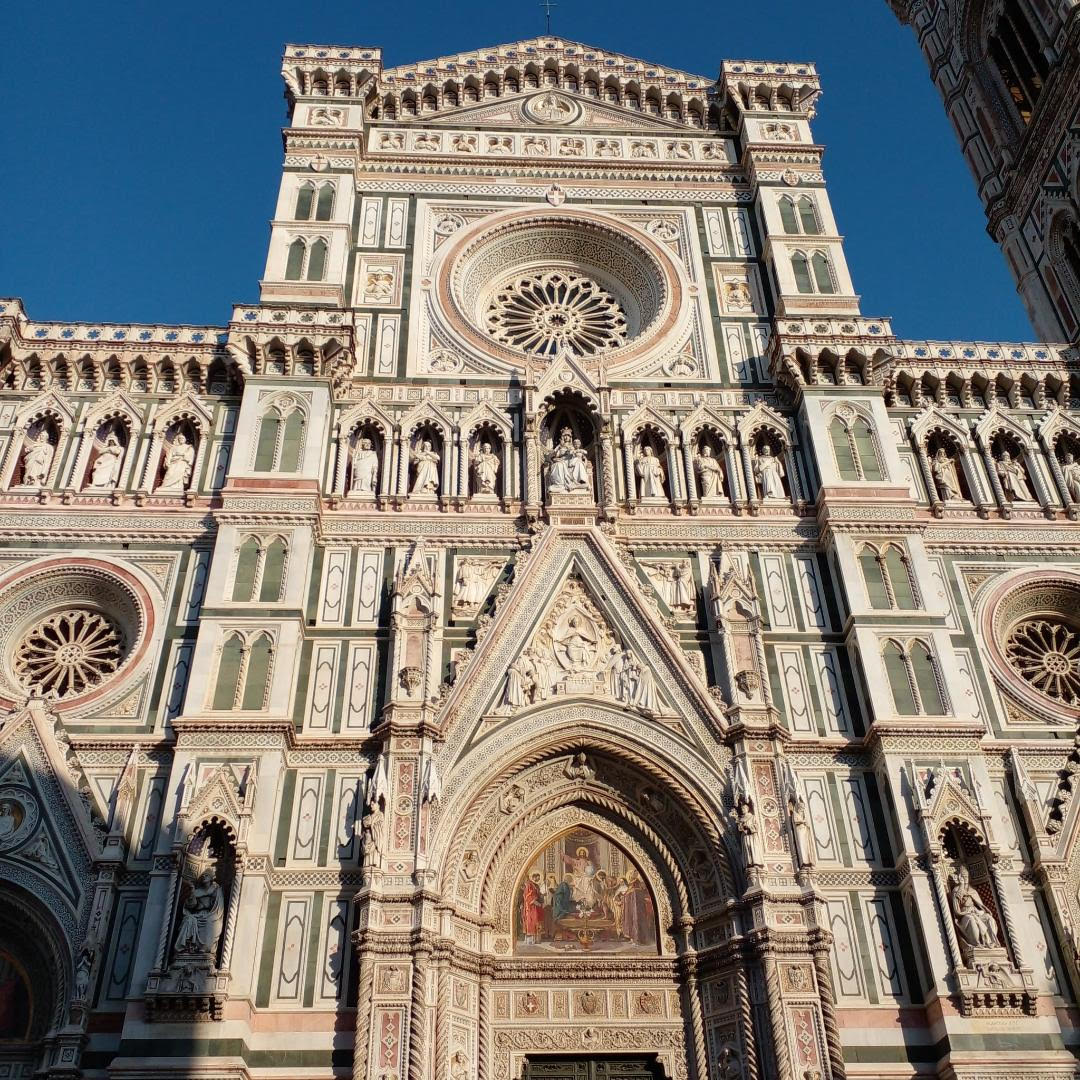 Duomo, Florence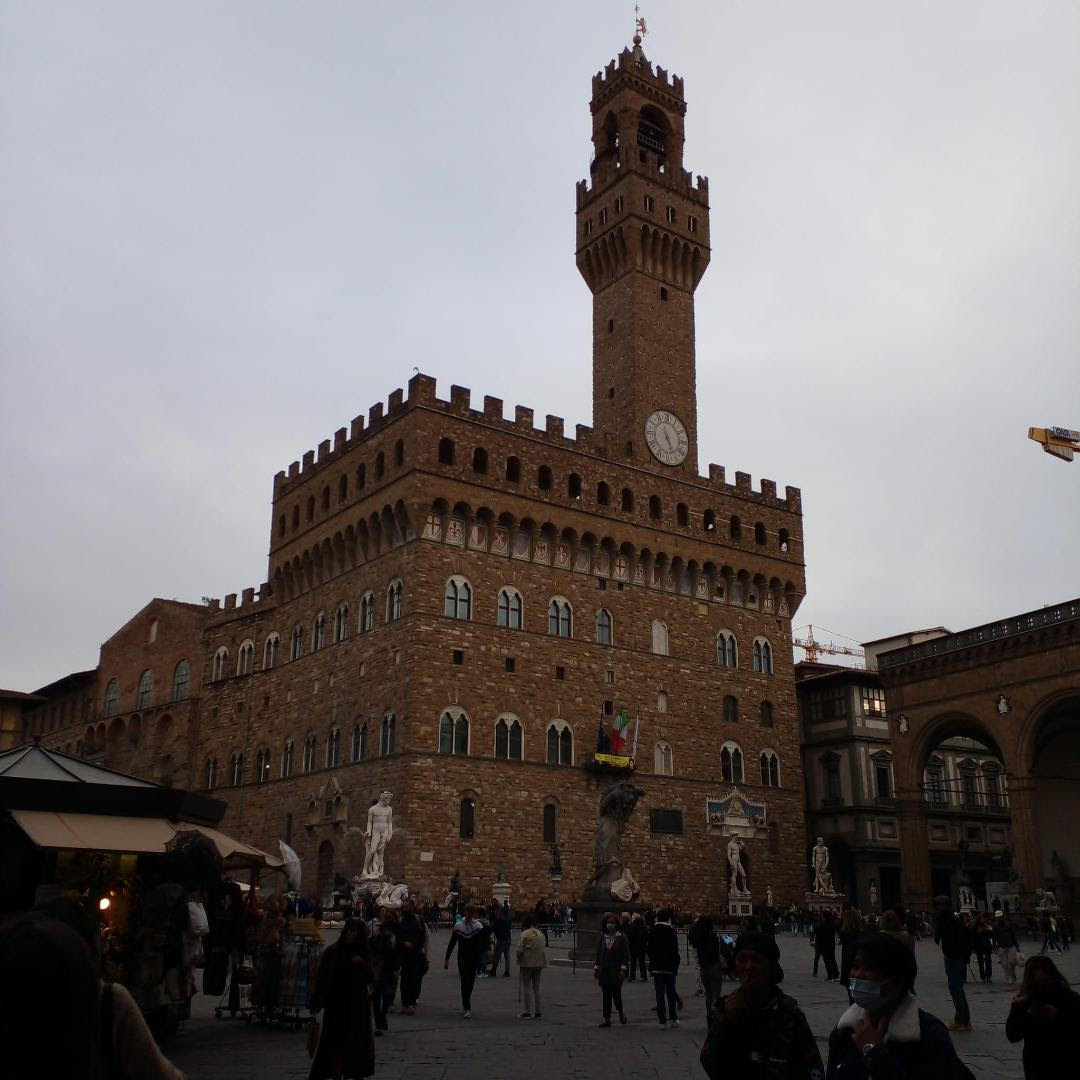 Palazzo Vecchio, Florence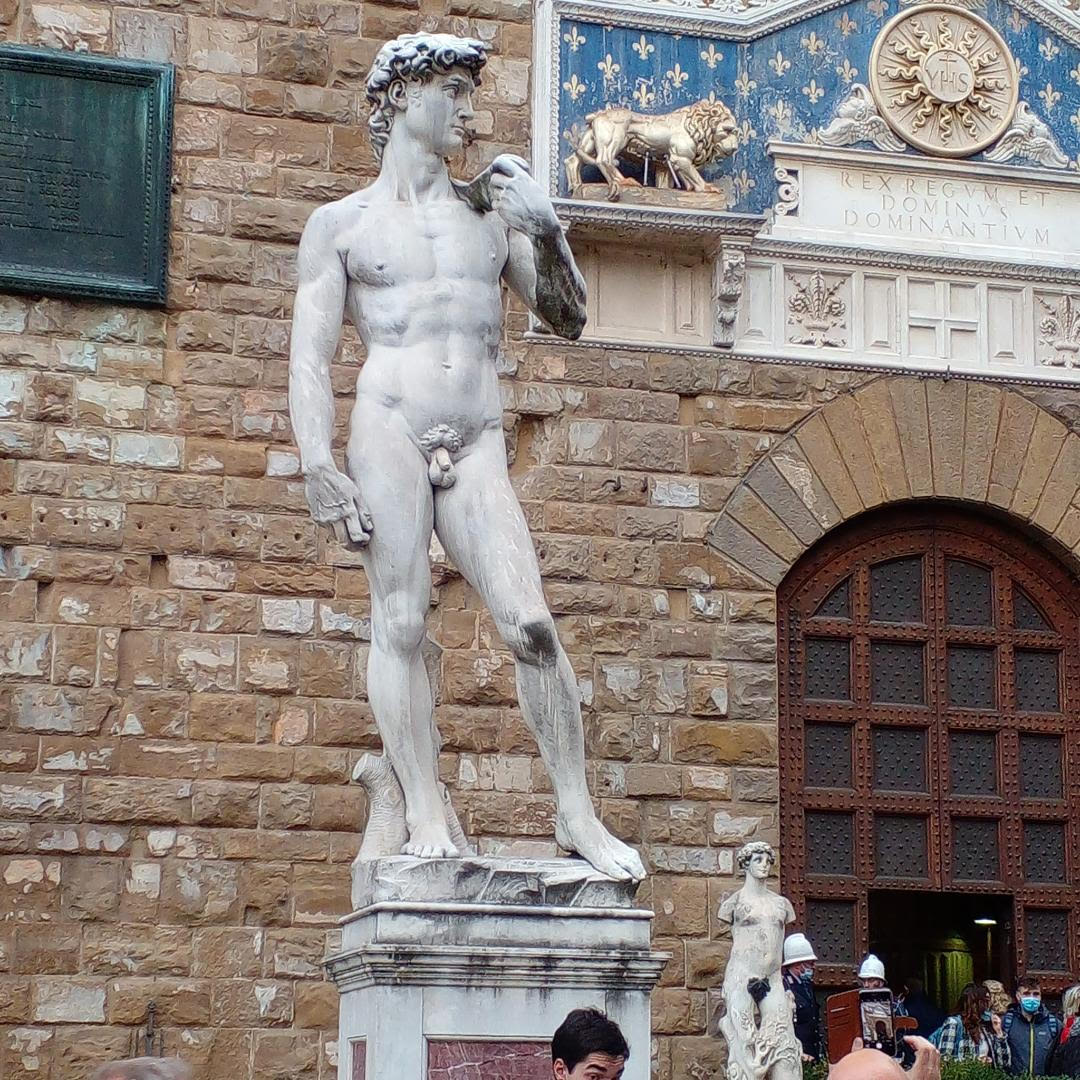 David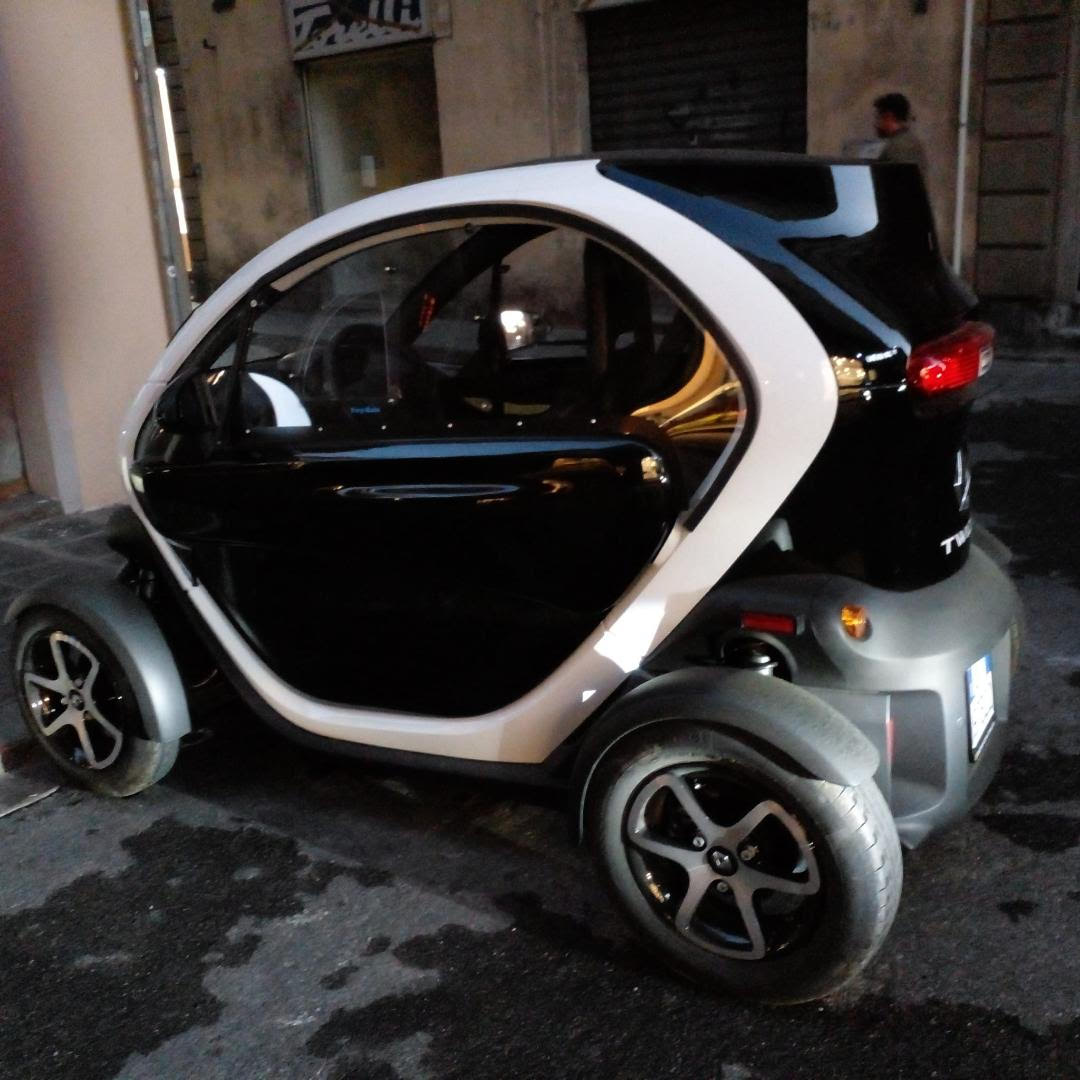 European car
My trip was finished on Nov 3 2021. It was almost two months long
Alex Mumzhiu
November 16 2021
Washington. USA
mumzhiu@yahoo.com
www.foldabiketravel.com