Travel Notes on Florida Keys
I visited Florida Keys many times by car. Despite this, the idea to travel through Florida Keys from Key West to Miami on bicycle teased me for many years. Main attraction of this trip was its location inside warm tropical Florida state! (It turns out to be not so warm this year). Second it is absolutely flat. And third and most important advantage was the possibility to do unlimited snorkeling in Atlantic Ocean or Mexican Bay on both sides of the road.
However, it was several big question marks associated with this trip. First, it was not clear if the entire route is appropriate for bicycling? There may be a situation where some part of road will be closed for bicyclists or will be without shoulders. Also, may be some bridges between Keys closed for bicyclists. Second, where to stay at night? Internet search on hotels, hostels and campgrounds brought quite negative results. Most of campgrounds stopped to accept tents and allowed only RVs. Hostels did not exist on Keys. Hotels are astronomically expensive and mostly fully booked. So, I decided to take a tent and sleeping mat. And in case I would not find place to sleep, I would camp somewhere in the bushes. Camping is prohibited in Florida Keys, but what else I can do?
Public transportation also looked not very easy. Minibuses (shuttles) do not travel on schedule and do not have designated stops. They pick up passengers at their homes or hotels and require 48 hours advanced reservations.
I flied to Key West on Jan 7, 2019. And I stayed at the only hostel in Key West. Its name Seashell motel and International hostel. The cost was $66 for a bed in ten bed dorms (now it is already $100). Hostel was pretty much standard, except for the price. Prices for hotels in Key West started at $200.
I spent 2 days in Key West. Town was full of tourists, but crowd on Mallory square, watching sunset was smaller than crowd in prior years, as I remember. But it was long line of people to make selfie at the Southernmost point of USA, mostly Chinese tourists. On Dec 10 I started my trip toward Miami. It was strong and cold headwind. I was wearing all clothes I had: two shirts and windbreaker. It was still pretty cold. I stopped at shopping mall and bought a jacket. It become warmer.
When I exited town, from the bridge across Cow Key Canal I saw 5 big bull sharks arranged in squadron and waiting to what the current will bring them from the Mexican Bay. Separate bike path extended for about 10 miles from Key West. After this it was wide shoulders and sign for motorists "share the road". I checked few motels along the road. All were quite expensive or full. As night approached, I found appropriate place to put my tent on pretty wide dry ravine on the left site of road, separated from road by row of bushes. So, my tent was not visible from the road. As I said - camping is prohibited on all Florida Key territory. It was on Torch Key. I did not have sleeping bag, but I put on all my clothes and it was still pretty cold. Next day I purchased sleeping bag at Salvation Army store at Marathon Island for $3. This day I went through Seven Miles bridge. It was no dedicated bike path on it, but shoulder was wide enough for comfortable riding. Road was going through familiar places where I snorkeled during my previous trips. It would be good to snorkel now, but cold wind and cold water were not inviting. Fiesta Key Koa campground and Long Key State Park campground, where I stayed many times before, both were closed. One closed for tents, RV only, another closed for repair. I stayed in the same place where I stayed in 2005 with Vladia D.
foldabiketravel.com/Florida.html
It is excellent place on sliver of dry land between the main road and Mexican bay. When you stay on the shore of bay, there are no people or any signs of civilization in sight. So, I could swim naked. I spent two night at this place and it was so well hidden inside the bushes that I had no problem leaving my tent unattended for entire day, while I visited other places in that familiar to me territory. Long Key State Park was still open, but campground is closed. It was a little bit rundown, but nice and cozy place. Now it is closed for renovation. I know how it will look after renovation: Standardized, safe, hygienical and BOOOOORING.
Next night I was supposed to spend in Key Largo. Campground at John Pennenkamp Coral Reef State Park was fully reserved till end of the year. Key Largo is pretty large settlement, so it could be difficult to find a place for tent. However, I noticed that safety zone between two lines of highway was pretty wide and covered with trees and bushes. It was possible to erect tent in this zone. But I decided to try Pennenkamp campground first. I arrived when campground was already closed for the night, so I erected my tent and fell asleep. In the morning the ranger discovered my tent and asked me to pay $46. So, if you want to sleep in a campground which is fully booked, then you should arrive after the hours. Another option is to make reservation several months in advance, which is not practical.
Portion of road from Key Largo to Florida city is on 17 miles straight as an arrow freeway number one. Road goes through marshes, separated from freeway by fences with nothing at all there except for occasional signs "crocodile crossing". Shoulders are reasonably wide and bicycles are allowed there. However, I saw only one bicyclist in entire day. You must be self-sufficient here as hitchhiking in America is not very popular. Lady in Information center in Florida city advised me to visit local hostel: Hoosville hostel. I am very glad she did. Hostel owned by Japanese man, is excellent, price $34. I felt sorry I did not stay there for second night. Street naming system is quite confusing there. so, ask for direction at information center.
Last portion of the road from Florida city to Miami is on highway number one. Bicycles are allowed everywhere, Shoulders or sidewalks are available all the way, except for last couple miles in Miami city. I stayed In Miami Beach in Miami hostel at 810 Alton rd, which is OK and it has best equipped kitchen for guests. Charge $25 per night.
Useful numbers:
Seashell motel and International hostel at 718 South St. Key West
Boyd's Key West Campgrnd 6401 Maloney Av Key West 305 294 1465 $65.
Hoosville hostel tel 305 363 4644 www.hoosvillehostel.com
house #20 on SW 2nd avenue Florida city at intersection with SW 344 street.
Miami hostel 810 Alton rd. Miami Beach tel 305 538 7030
Pennenkamp State park 305 451 1202 Booked for years
Curry Hammock State Park 56200 Overseas Hwy, mile marker 56, tel 305 289 2690
Keys shuttle tel 305 289 9997 www.keysshuttle.com minivan transportation system
Fiesta key RV resort and marina www.rvonthego.com no tents, RV only, or motel room for $200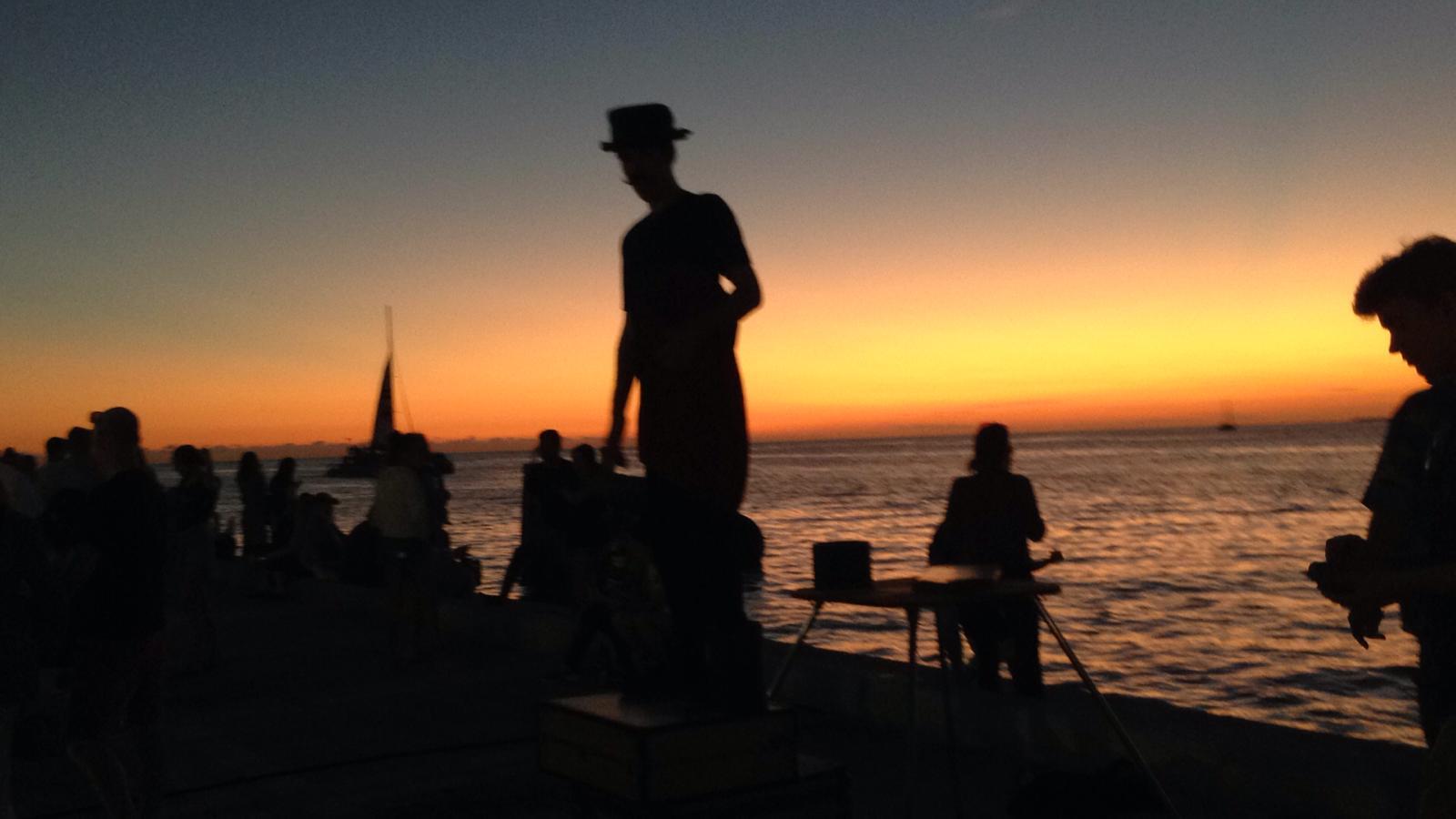 Street performer on Mallory squire, Key West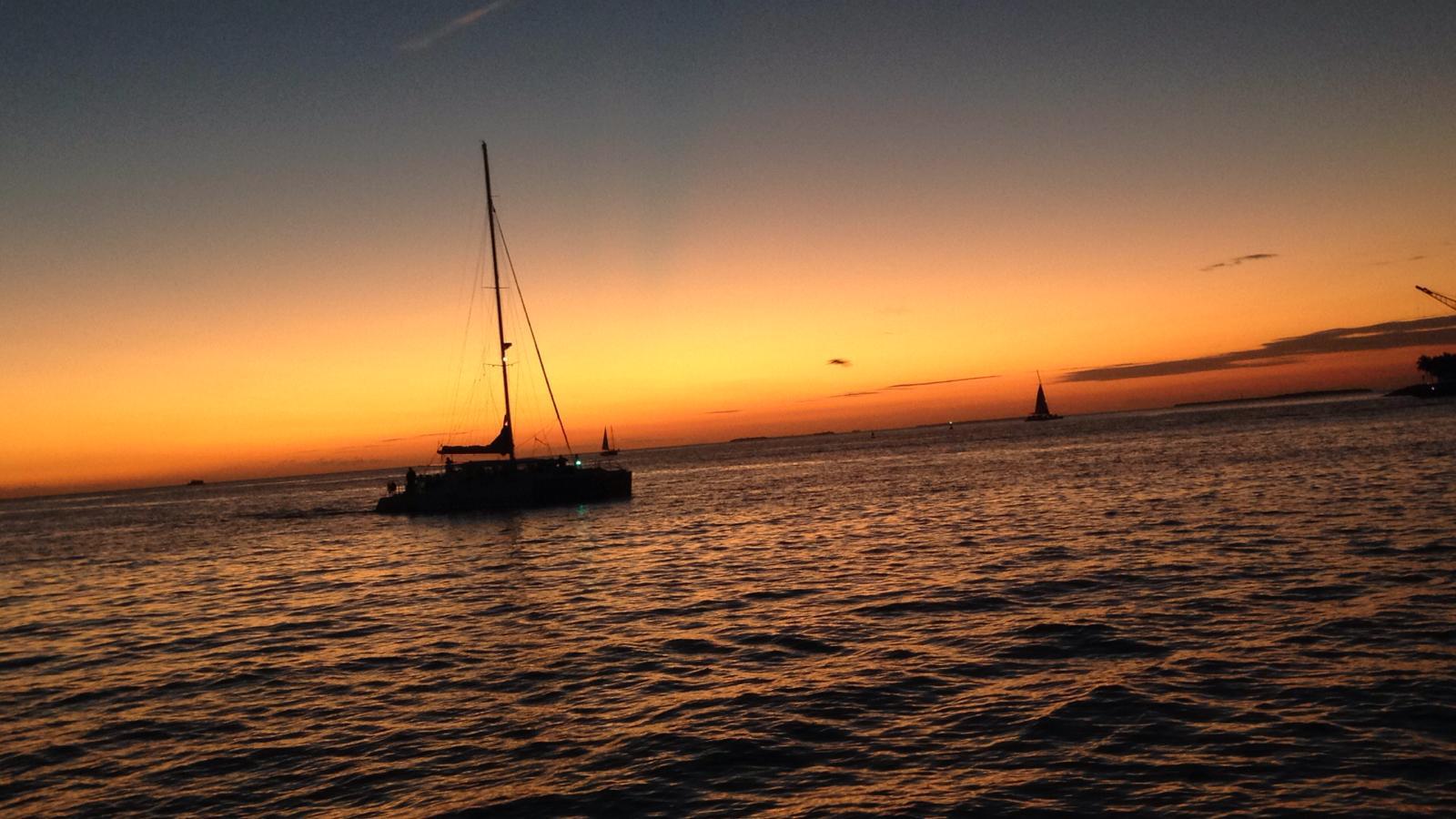 Sunset at Mallory squire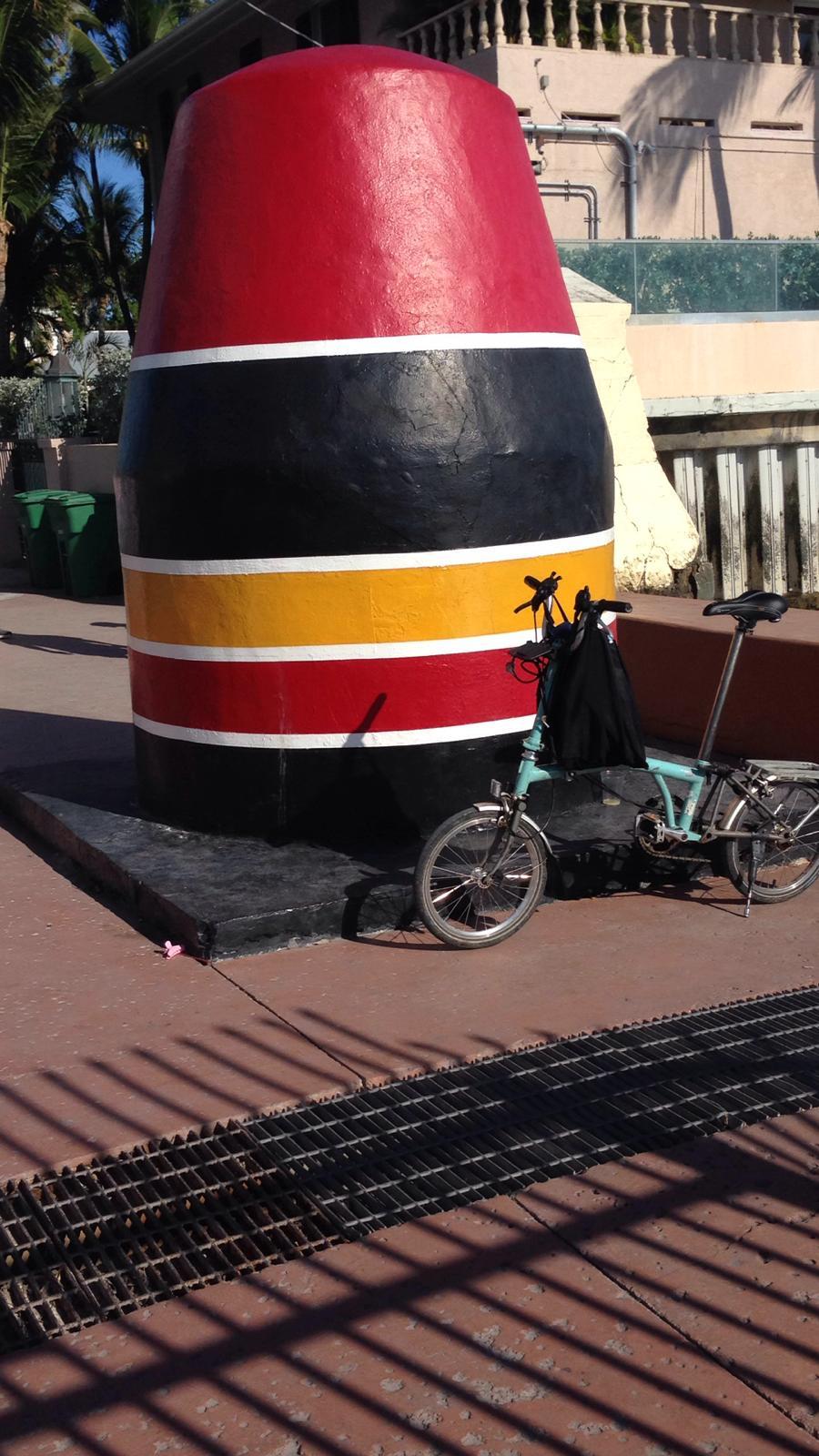 Southernmost point of USA

. Camping in the bushes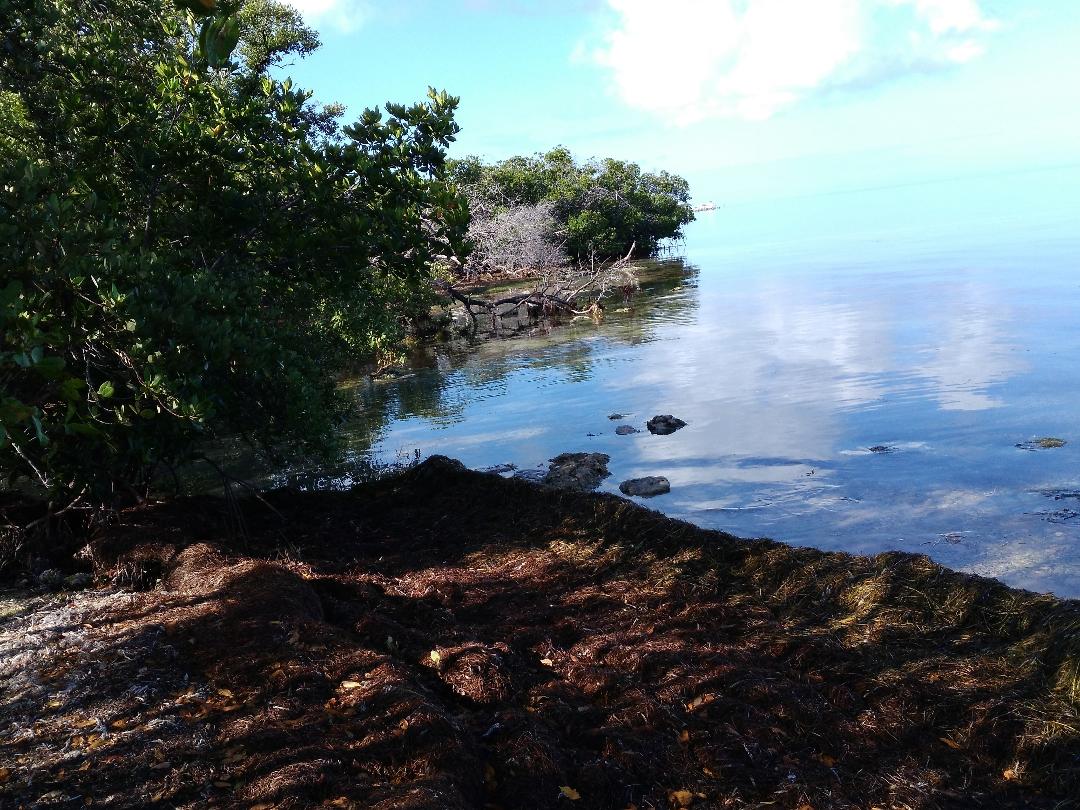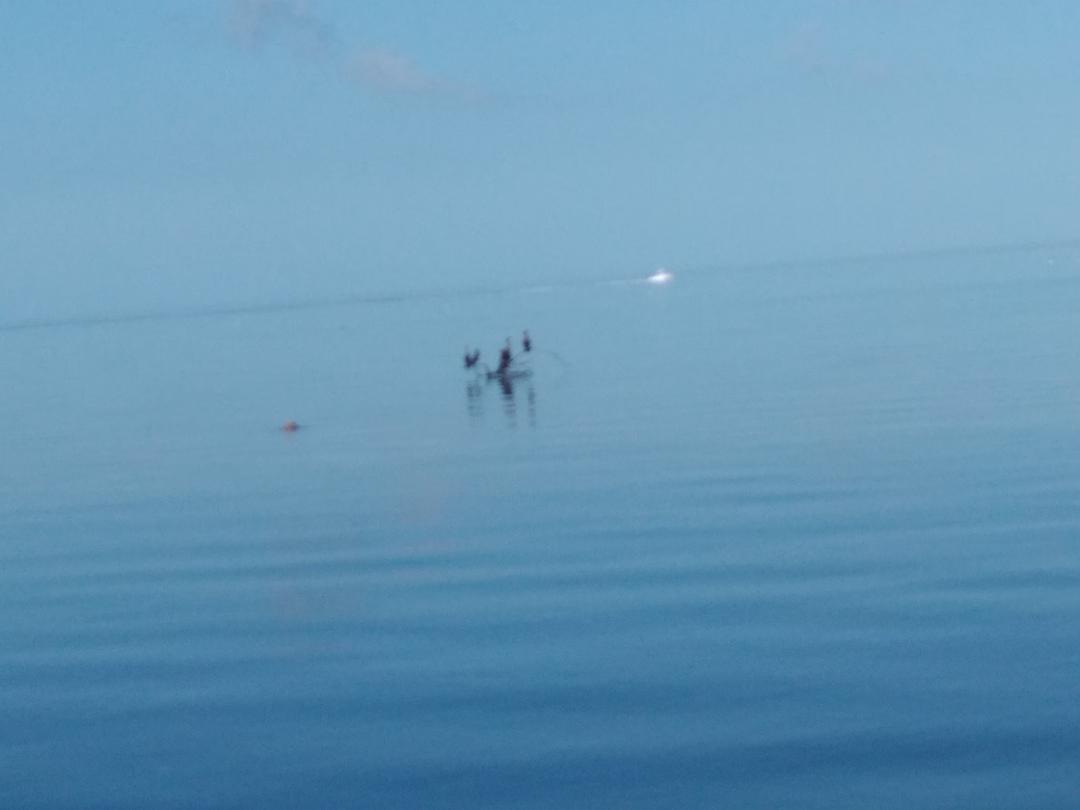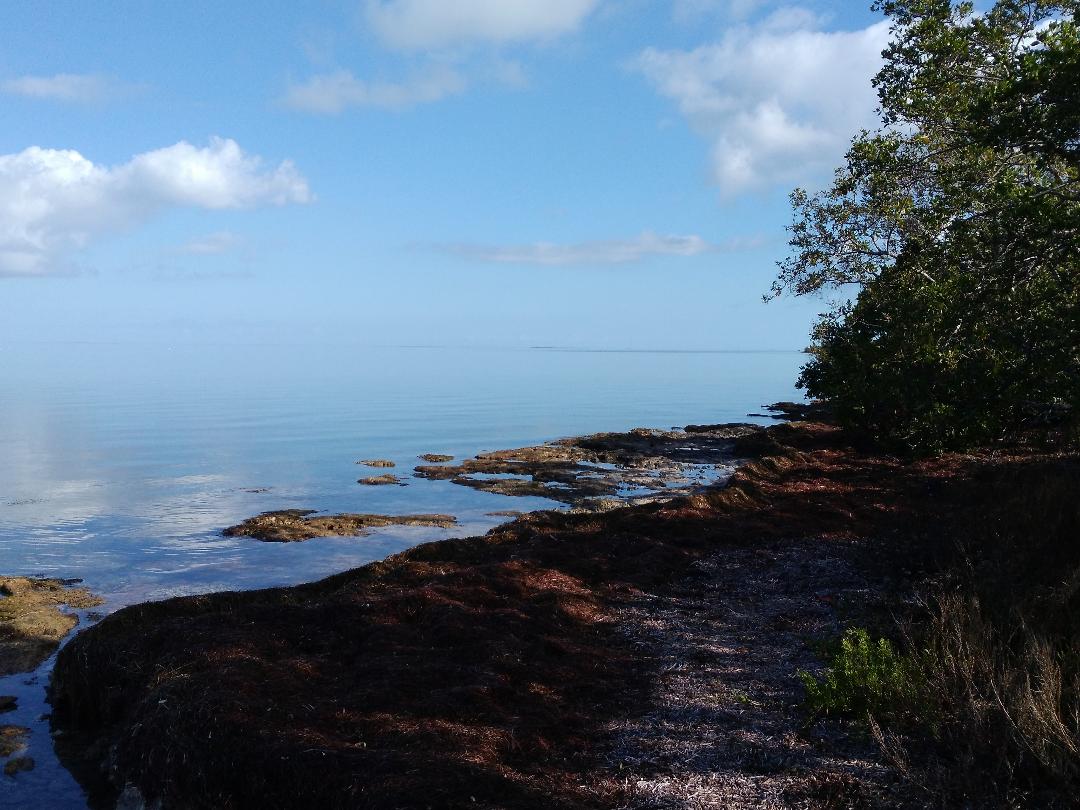 Mexican Bay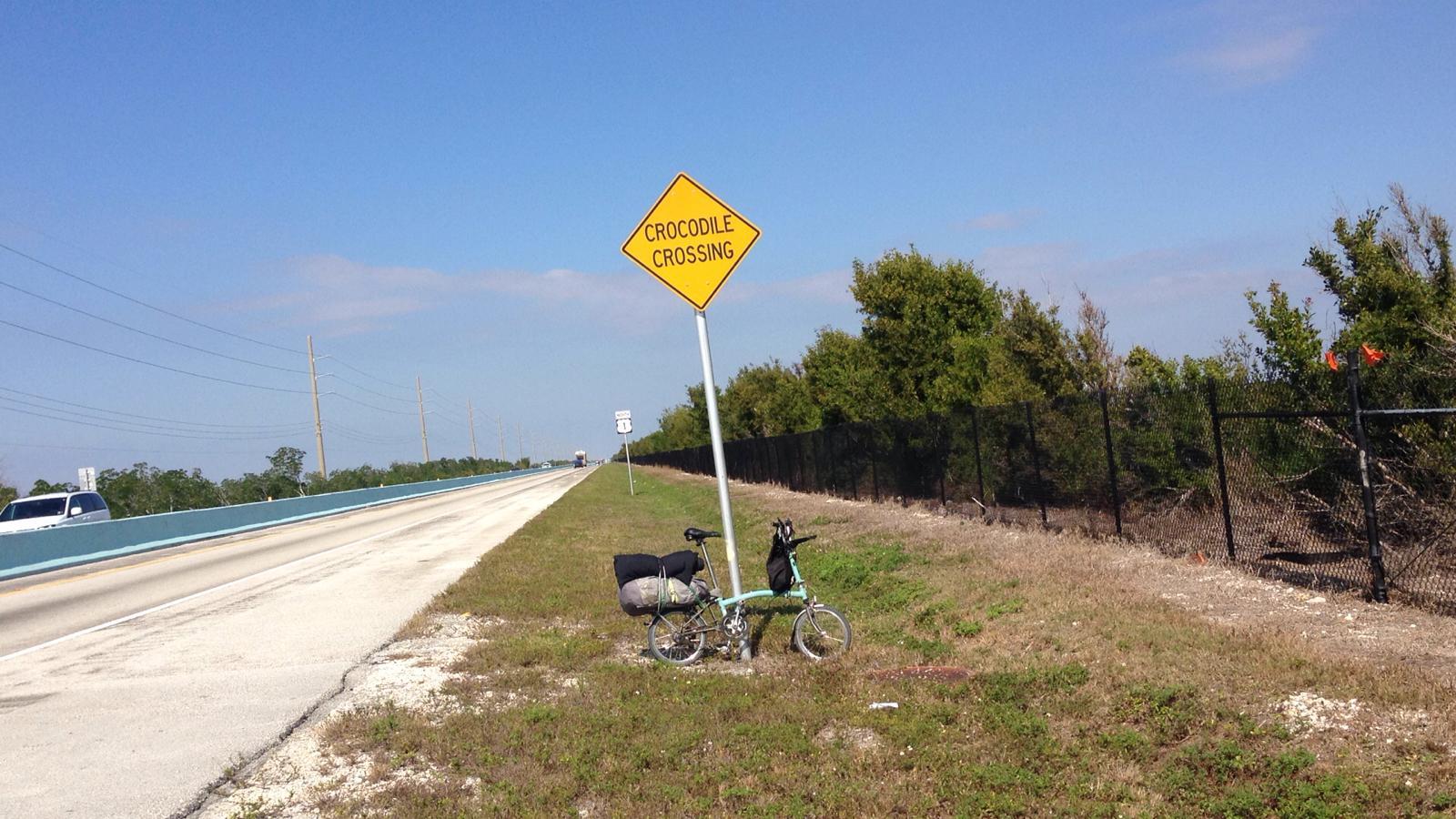 Crocodile crossing.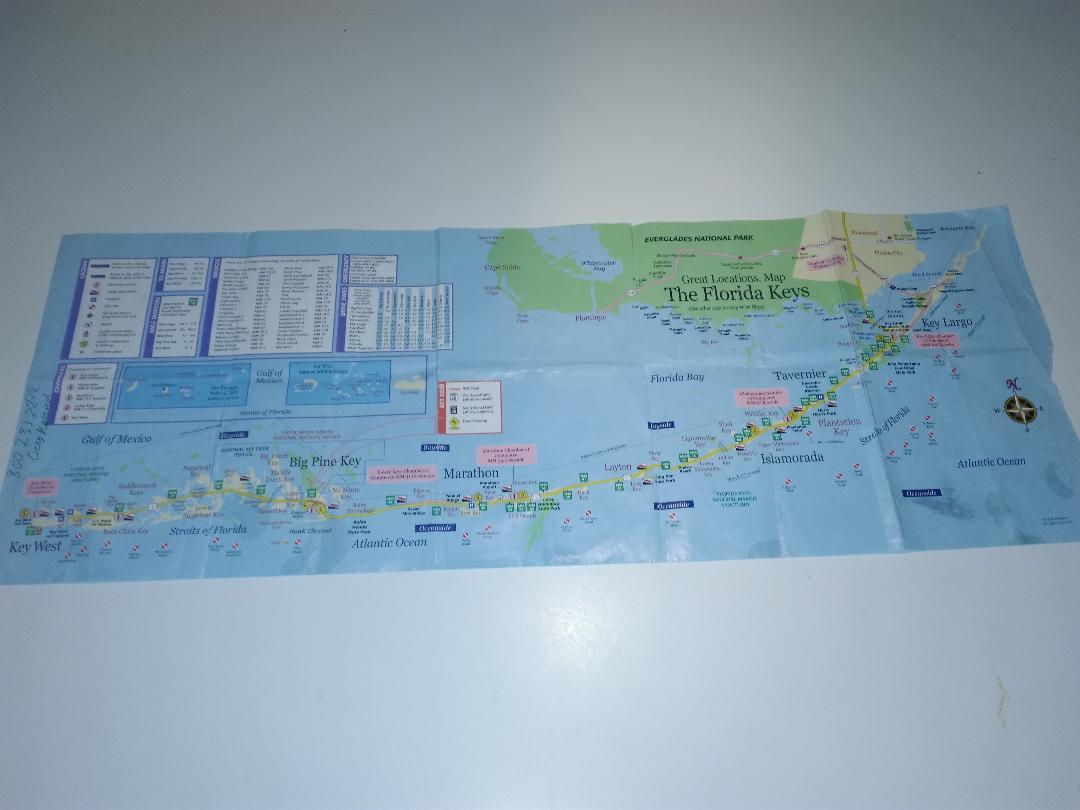 Map of my trip
PS:
Government spent tons of money on making bike paths, enlarging shoulders and generally making roads more bicycle friendly, which is very good. But they do not pay any attention on where bicyclist will be spending nights and how he or she will get on or off the road. In current situation every bicyclist should have somebody on car to assist him. As a result, not so many velo-tourists are there, mostly locals, and mostly teens.
Alex Mumzhiu
Washington USA
20 Feb 2019
mumzhiu@yahoo.com
foldabiketravel.com