Travel Notes on Darien Gap
My Dear Readers,
Travel addiction is serious illness, quite similar to alcohol and drug addiction. One of my readers complained that I am spreading viruses of this disease through the Internet by means of my Travel Notes. As a person who is definitely affected by this disease, I should say that quiet suburban life is really dangerous for my health. During two months passed after my last trip I gained 12 pounds, became irritable, developed anxiety and some other ugly symptoms. Fortunately I know proven remedy against all these ailments: TO TRAVEL.
I will go to the next trip Nov 14. I will fly to San Jose, Costa Rica, than move slowly toward Panama. I hope to do some camping, snorkeling and spearfishing with my new folding lightweight spear gun. I will carry snorkeling equipment, camping and cooking gear, bicycle parts and tools,.... and my backpack is still less than 10 kg.
On the border of Panama and Columbia the mysterious place, which always interested me, is located. It is called Darien Gap.
Hundreds of people are trying to reach Mt. Everest or North Pole again and again, while there are other quite unique places on planet Earth which are also very difficult. One of them is Darien Gap separating North and South America. The 26,000 km (16,000 miles) long Pan-American highway going from Alaska to Tierra Del Fuego has a 100 miles gap at the border of Panama and Colombia. It is Darien Gap.
Few people crossed it. Many more disappeared. Ganzelka and Zigmund, very popular (in Russia) Czecho-Slovakian travelers supposedly crossed it somehow in 1950s.
Robert Pelton author of book "The World's Most Dangerous Places" wrote: "DARIEN GAP IS SORT OF AN EVEREST OF BACKPACKING—one of the world's last wild places. He was kidnapped at Darien Gap by the way.
Darien Gap is one of main obstacles on the way of globalization. It is not difficult to build a 100 miles of highway even above the jungles and swamps. However Panamanian government wisely refrained from it because the consequence of this can be quite negative. It will open overland way for Colombian drugs to North America. Foot and mouth disease which is common in South America also may find it's way to North America. South America will be overrun by hordes of North American tourists, tango lovers and vacationers. So Darien Gap is quite interesting place.
From Panama city I will go South on Pan-American Hwy until it last and take a look at the beginning of Darien Gap. I will not try to cross it. From what I have learned, it can be done only by well organized and armed expedition. But I will find and sent to you latest information on this unique place.
Alex Mumzhiu
mumzhiu@yahoo.com
http://www.foldabikes.com/CurrentEvents/Story/TravelStories.html
Nov 12 2007, Washington
PS: I will travel on my new Brompton bike. Thanks again to these who presented it to me.
Travel Notes from San Jose, Costa Rica

My Dear Readers,
Thank you for the record number of letters you sent me on my Darien Gap TN.

I would like to publish here a letter from my reader and also travel addict, (with his permission).

"People think it's so easy to just sit in so materialistically comfortable a place. Nothing could be further from the truth for me.
There have been a variety of challenges I've faced in my life, but I tell you quite honestly these past "travelless" 14 months here have been the most difficult of any.
It's too unnatural, mentally and physically unhealthy, and a waste of life's most easily attainable pleasures.
I find myself fantasizing always about next year's visions of traveling uninterrupted back in Indonesia, next time through Sulawesi from Makassar to Manado."

It is amazing that after short 6 hours of fly and only for $300 RT, I moved from country where people refrain from communication with each other due to fear of breaking through somebody's privacy, to country where people do not have such idea at all.

In addition to being afraid to break somebody's privacy, we Americans are subconsciously afraid to be blamed of s$xual harassment and child molesting. So communications with opposite sex or minors are mostly avoided. I observed here how passenger sitting in the bus grabs somebodys child and put him on her lap. Nobody will do it in US.

As an experienced traveler I learned how to live comfortably on small budget almost anywhere on the Planet, from town of millionaires, Zermat to crime ridden Caracas. For every situation which may occur I have time proven solutions. I periodically share these solutions with you my readers.

I stay here in Tranquilo hostel which is quite nice, $15. However they do not have electrical sockets in rooms. So if late at night you want to make a tea or coffee, this little device will be quite handy, (see picture). It allow you to plug electrical appliances into the lamp circuit. So, with submersible electrical spiral and large mug, you can prepare your own food in your room any time. My mug has a holder which allow to hold it above the fire while camping.

San Jose considered to be not very safe place to walk the streets, especially after dark. And I am also not very good walker. So I ride bike all the time. With my new good looking and lightweight bike I can go everywhere, including supermarkets, and nobody protest. Such a nice contrast to Russia, where you will most of times hear: "Bicycles are not allowed, You will enen bring motorcycle next time!".

I used my prooven technique here. I went to volcanoes Irazy and Poas by bus and returned by bike. For these who will be here, It is much better to use public buses. By the time tourist buses collect all tourist from different hotels, volcanoes get covered with clouds. Public buses are also 10 times cheaper. I went down on dirt roads and fell over the handle bar several times. I am so good at it now, that I even did not get any bruises.

From San Jase I went to Playa del Coco. I rented quite good room for $10 at "Cabanas Jivao". Ocean here is full of fish. I had a chance to use my new sling (see picture). It is folding sling made by my former Russian coworker on my specification. Ocean also is full of stinging creatures leaving painful red spots on the skin.

From Playa del Coco I went to Playa Brazilita and I wanted to see officially best Costa Ricas beach Playa Concal.
Lonely Planet on Costa Rica of 2005 was full of sarcastic and pessimistic remarks on future of Costa Ricas public beaches and places. But they even did not expect this. Public access to the best beach in country is now closed by company with chameleonic name "Reserva Conchal". But it is not Park or Reservation as you may think. It is luxury condominiums.
Nothing like this can be possible in USA. But these people who did it probably know very well that Costa Ricans are peaceful, non violent people, and it will be not too many protests.
Price by the way starts from $286 per night. And this is in country where income per capita is $5,100

However next day I found even better beach. But I will tell you about it in my next TN

Alex Mumzhiu
San Jose, Costa Rica
Now 27 2007
11 pm

Attachment: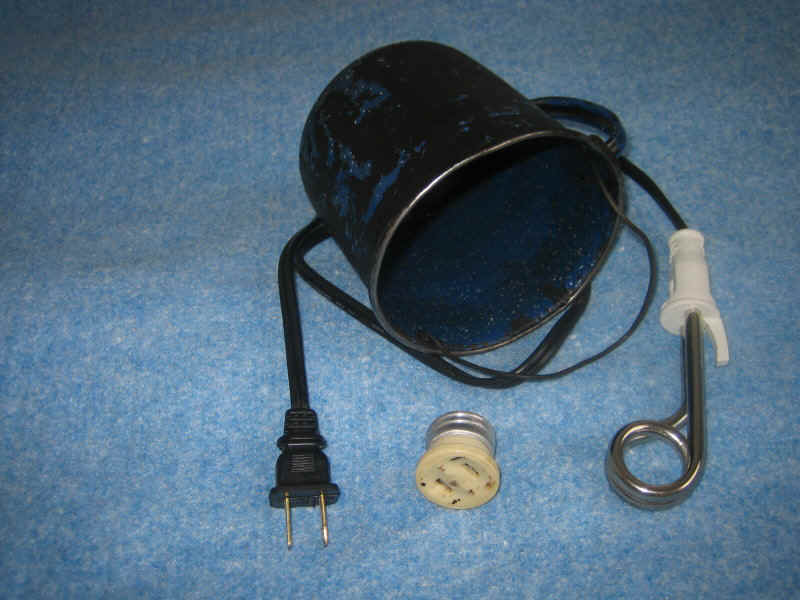 1. My cooking set.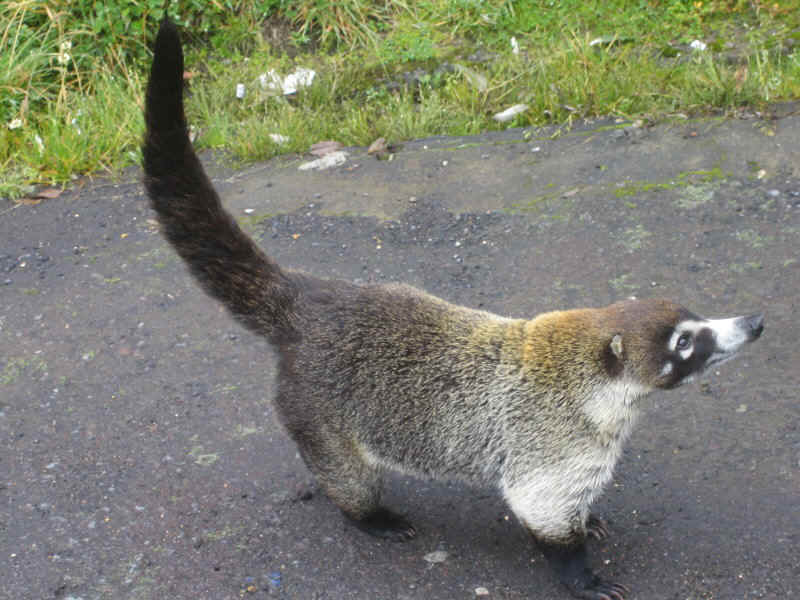 2. Funny creature coyoty at Irazy Park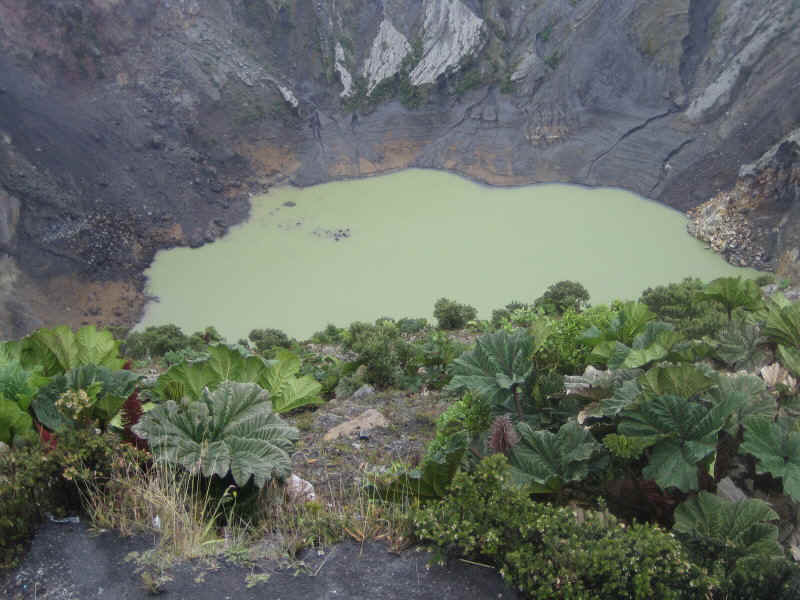 3. Irazy Volkano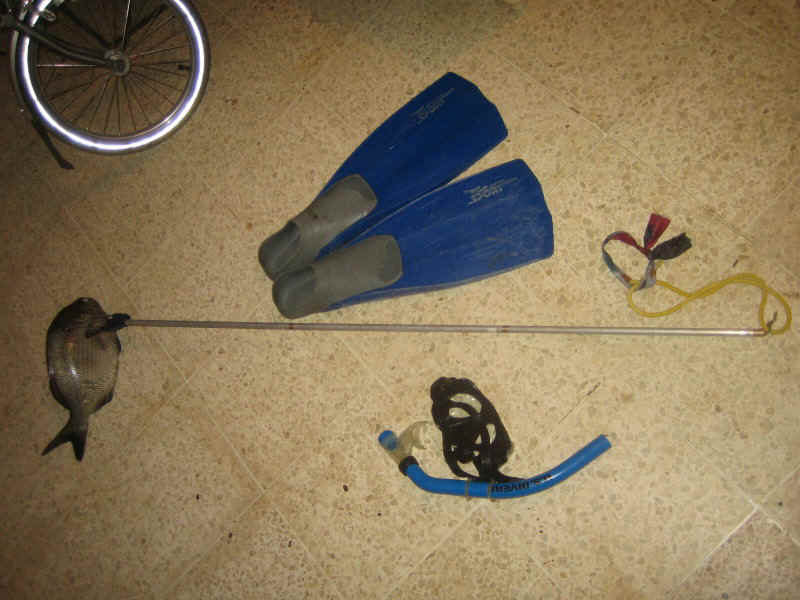 4. Sling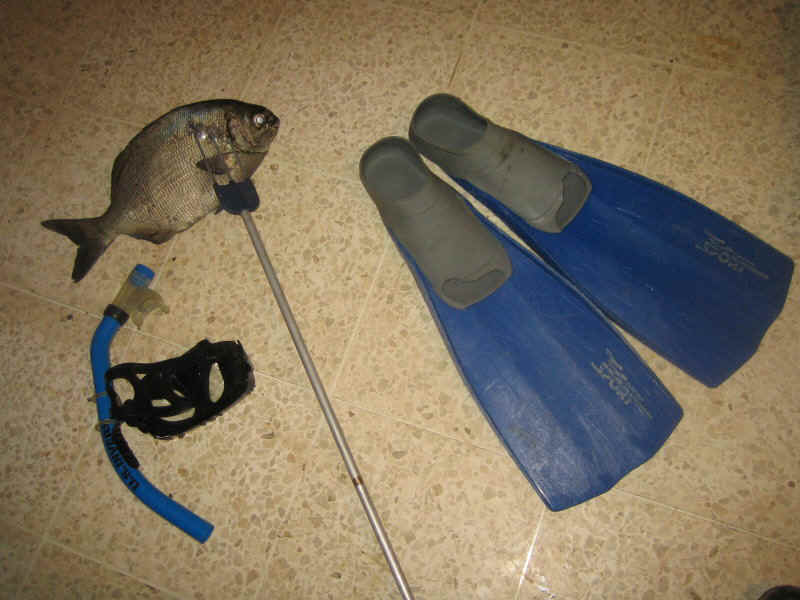 5. Sling 2
Traveling Behind Lonely Planet limits
My dear readers,
If I will ever write a book on my travel I will name it: "Behind Lonely Planet limits". I love Lonely Planet. It is the best tour book ever. However it has some limitation. It is written mainly for backpackers. But they usually do not carry tents or cooking gear. These guys rely on food and shelter provided by local tourist industry. So Lonely Planet does not go behind the places, where such services are provided.
However just behind these places you may find these few places in the world, where nature is saved in its original form, where the wild animals are running free, and where you will not find any Coca Cola bottle.
That was the introduction.
But here is the story:
After my unsuccessful attempt to reach the best Costa Rica beach at Concal, I went in the opposite direction and tried to reach the Playa De Azucar, which is supposed to be on the other end of the road along the shoreline. There was no bus there. When I reach Azucar by bike, I found a closed gate with sign "Sugar Beach Hotel" It looks like they bought and locked entire Pacific shore.
But the road continued. It became quite rough however. I have to walk bike not only uphill but sometimes even downhill. And after a while my efforts were rewarded with a magnificent discovery. I cannot believe my eyes, I found a pretty large bay with no buildings, no people, nothing. It was only pelicans jumping into the sea and eagles sitting on the trees. Little sign "Playa Danta" was there. It is not shown on any map. Sea was full of fish. I saw giant needle ray, white tip shark, spotted ray, turtles and many more. While snorkeling, I killed couple of fish and octopus, returned to the beach, made fire, baked my harvest and ate it.
While I could see the super resort Flamingo in the distance, there was still nobody where I was. Next day I checked out at my hotel at Brazitito and returned to this place. I put the tent and went snorkeling. When I returned I found couple tourists in my bay. They probably came from Sugar Bay. Soon they left and I was again alone with my bay.
I made big fire and baked big fish I brought. After some experiments I found that it is best to put entire fish, as it is in the hot coals and keep it there for 10-15 minutes. While I went to the fire, away from my tent, a monkey stole my bag with bread. It moved away slowly but did not give it away. I shout: "You are the monkey!!!" and it left my bread.
Sunset and sunrise was magnificent. And it was only mine, nobody was there. For the breakfast I had baked potatoes, which I put in hot ashes in the evening. In the morning couple local boys came to a beach to shuck oysters. I gave a small coin to one boy and he gave me handful of excellent oysters. I was dedicated to leave and I did. I feel sorry about it. I will be back in this magnificent place again.
How to get to Playa Danta:
On bus:
From San Jose take a bus to Liberia, than to Flamingo (or directly to Flamingo). Playa Danta is 6 km from Flamingo. You may take a taxi to Playa Azucar and walk one km to Playa Danta. Ordinary taxi probably will not go there, but 4 wheel drive car will.
On rented car:
From San Jose international airport:
Rent 4 wheel drive car and go to Santa Cruz in center of Nicoya Peninsula,
then through Belen, Huacas, Brasilito, Playa Flamingo, Portero, Playa Azucar to Playa Danta. It is small parking space 50 meters from the beach. It should not take more than 5 hours.
I saw land surveyors working near road and workers clearing small bushes near road. They probably prepare this magnificent piece of Costa Rican cost for sale, to build another faceless, dull, luxury condominiums. So rush while it is there. If somebody will go there sent me letter
Alex Mumzhiu
Panama City, Panama
Dec 1 2007 noon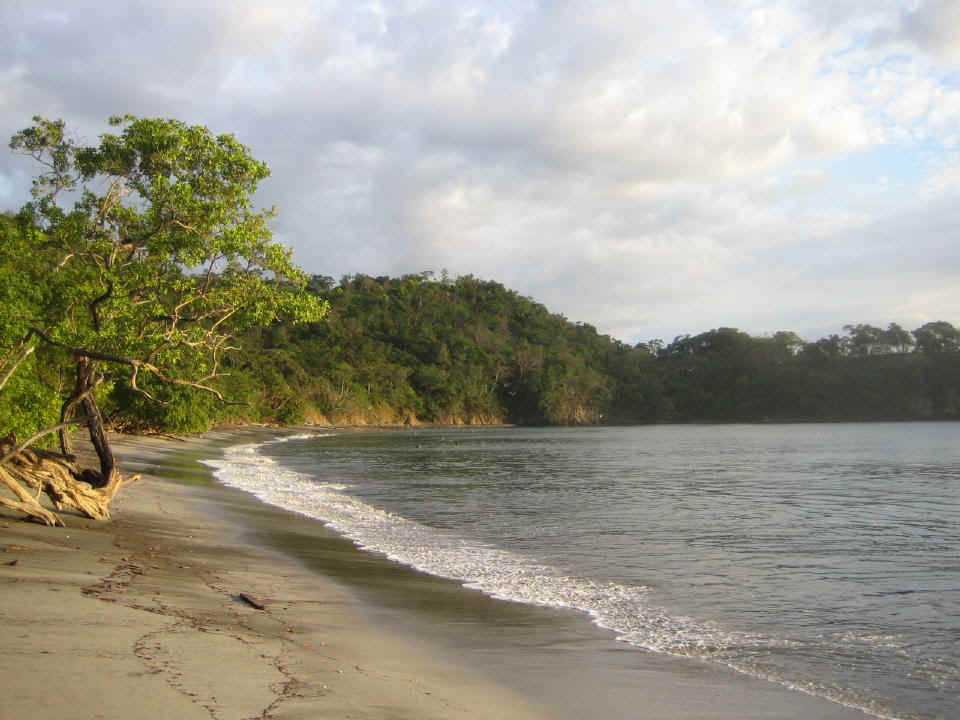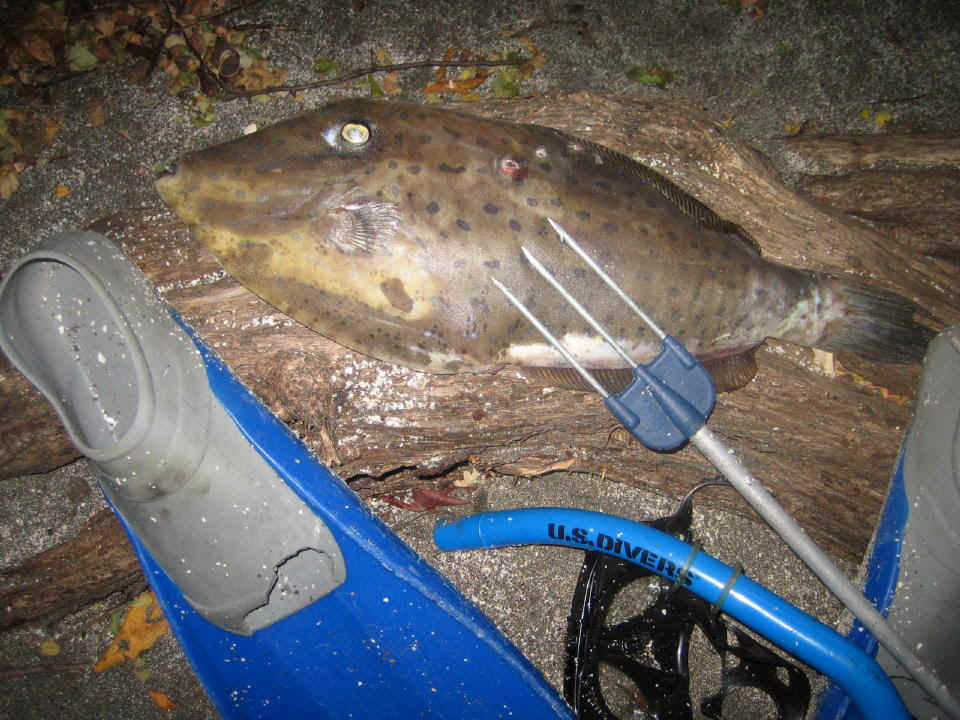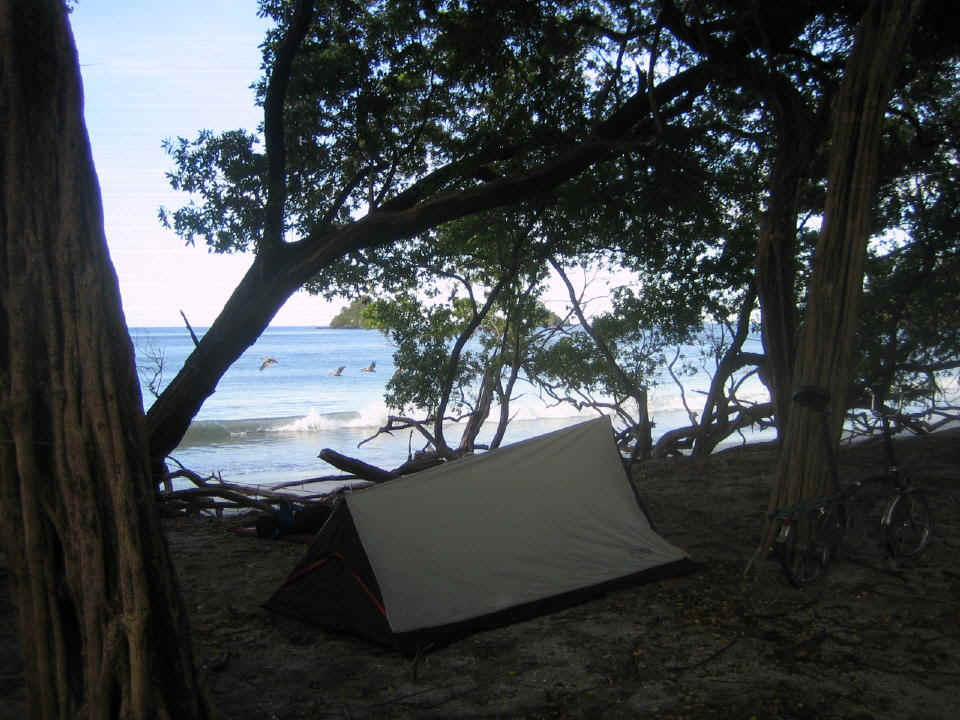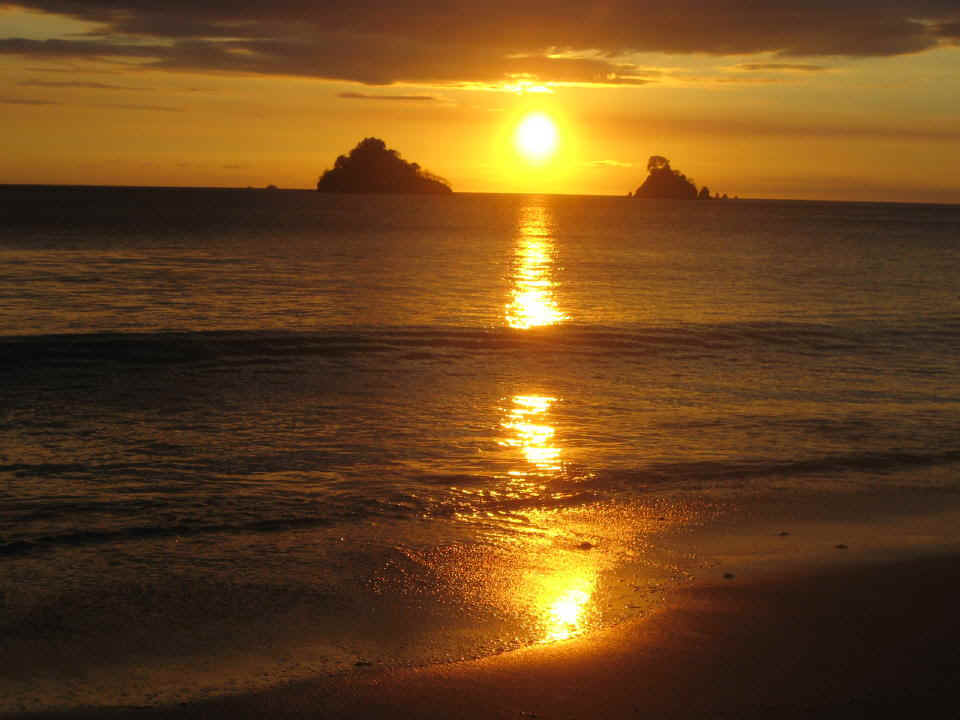 Travel Notes on Darien Gap Edge
I did not have the intention to Cross Darien Gap. I knew how difficult it is. I read so many different mostly spooky reports, one is attached. My intention was to gain the understanding of entire matter.
Now I got it. I took a bus from Panama City to the town where Panamericana Hwy ends, Yaviza. My passport was checked 4 times by police. At the city Meteti one policeman, who spoke some decent English explained me that police will not allow me to go behind Yaviza.
Actually you cannot "GO". It is no road behind Yaviza. You have to hire a boatmen, who will take you while he can. Then somebody else suppose to guide you across some dry land to next boatmen and so on. So you should carry lots of cash to pay to these people. But it is how theoretically it may be, or how it was before Robert Pelton's kidnapping, which had great publicity.
Now police is firmly in charge and will not allow another adventurer to tarnish the reputation of Panama. They do not want to attract world attention to the fact that Panama actually do not control over the part of its own territory. They remember another a little bit similar incident when USA have to invade country to remove Noriega.
I went to Darien with the same attitude with which Western tourists visits Siberian villages, with bears supposedly running the streets. However everything was quite ordinary. We passed few small towns with buildings covered with tratch (made from the palm leaves) roofs. People on bus was all local, no foreigners, so police immediately focused on me. The farther East we go, the more Indians entered the bus.
Everything was peaceful and boring. Even local girls wear tank-tops exposing the belly button, like everywhere in the world. Stupid girls, who needs their belly button. Miniskirts are much nicer. But all wear jeans. Only in Russia woman fulfill the man`s preferences and wear miniskirts... and tank-top. The national sexual preferences were set long ago by Alexander Pushkin in poetical form.
Diana`s breasts and Flora`s lips
are pretty no doubt
But Tepsihora`s nicest legs
are prettier somehow
(Translation by AM))
Returning to Darien matter, I should say that nothing signaled that we are approaching THE DARIEN GAP. At the Meteti I was supposed to change the bus to go another 40 km to Yaviza. But it was absolutely clear, that at the Yaviza everything will be the same, and I will not gain any new information. So in order not to miss the bus from Panama City to my next destination the Bocas Del Toro, I decided do not go to Yaviza, and took bus back to Panama City instead.
---
Here is the letter from my regular reader NG, which I got before the trip.
Kidnapping for ATM extortion is a big sport out there. They kidnap you, bring you to ATM machine daily to get your ATM allowed daily limit for as many days as they want, then call your wife to fill in the bank account for you with you pictures with some body parts already cut out. In the end they kill you and dump into the jungle, where there is no chance anyone will find you.
When in Rome do as romans do:
My friend who used to go there often on business purpose (Mexico City, Caracas, Tegusigalpa), now has told by his local business partners not to take taxies or any public transportation for the danger of kidnapping. Only a car with one chaffeur(that he knows personnaly from previous trips) that they send for him, no other passengers present in the car etc. His busines s partners are planning to relocate to Miami, due to security concerns, even though it will affect their business. At least have no ATM card with you and no wife/family picture: prepare to give everything away as soon as asked and tell compliments of the local culture in there respective language.
Alex Mumzhiu
Boca Del Torres
Panama
Dec 9 2007
9 pm
Last Travel Notes from Panama - Costa Rica Trip
My Dear readers,
As you remember I went from Panama City to Bocas del Toro. The Bocas del Toro town is nice place, but diving and snorkeling was not good at that part of the year due to the non stopping rain and rough sea, which resulted in low visibility in the water. It was the same at Cahuita - Manzanillo, in Costa Rica.
I met in Cahuita the guy with whom I travel in SE Asia seven years ago, Bill G. He also travels on a folding bicycle. But his bike is "Bike Friday". That trip in SE Asia was the most productive in terms of long term relationships. I still communicate with four people whom I met in that trip.
I found near Panama City another amazingly good place for solitary camping, snorkeling and spearfishing. It is located just two hours from Panama City. From Panama City, take one hour boat ride to the Taboga Island. Than take the only road to the opposite side of the island (5km). You should reach Cerro de la Cruz. See map:
http://www.taboga.panamanow.com/geo/geography.html
At the end of the road, after you pass the city dump, there is flat space good for tent. I camped there.
It is relatively easy to descend to the shore from there. Hoverer the last portion of descent requires some rock climbing experience, particularly the chimney technique.
There is better place for camping 100 meters farther along the road, at the foundation of abandoned home. Road was cut from the rocky hillside in order to defend island from buccaneers in 17 century. Sir Henry Morgan and Captain Francis Drake were frequent guests here. Road is completely overgrown by vegetation. It looks like nobody walked there for years.
When you descend to the shore you will not see any signs of human activity, shore is virgin. The shore is made of sharp rocks, and if waves are high it may be difficult to get back to the shore from the sea. The sea may be calm when you went snorkeling and get rough when you return.
As in famous survivor show featuring Bear Grylls, I should warn you, that you should not try it, if you are not experienced, because it may result in your injury or death.
Sea is full of fish. Snorkeling and spearfishing are perfect. There are plenty of oysters there too. However Pacific oysters have lower half of their shell permanently attached to the rock. So you have to insert knife into the shell and cut closing muscle. During lower tide, when oysters are exposed, you may break shell with stone. Chew them carefully. Biggest in a world pearl was found here.
MARRY CHRISTMAS AND HAPPY NEW YEAR TO YOU
Alex Mumzhiu
Washington DC
Dec 20 2007