Travel Notes from middle East
My Dear Readers
I am traveling again. I flied to Dubai on Saudi Airline. They do not serve alcoholic drinks!!!!
Plane was almost empty, but without drink sleep was not so good.
There is no alcohol in Saudia and in Dubai also. How I will survive without it!!!???
I stayed in a single room in Russian hostel which I found in Russian Emirates bulletin board
http://chatru.com/uae/ for $27.
It is quite good and quiet. In the first night I slept till 1:30 pm. Dubai is nice city
Dubai have finest metro I ever seen. And as I enter car several people offered me seat.
When I carry my bicycle out of metro, somebody offer me to carry my folded bicycle out.
My plans to go to Dammam Saudi Arabia by bus (I have new electronic visa to Saudia), then visit Bahrain, Then go to Saudi capital Riyadh
Then take bus across the country to Jeddah. From Jeddah go to Jordan. From Jordan to Israel
Next is uncertain at this time.
Feb 21 2020
mumzhiu@yahoo.com
www.foldabiketravel.com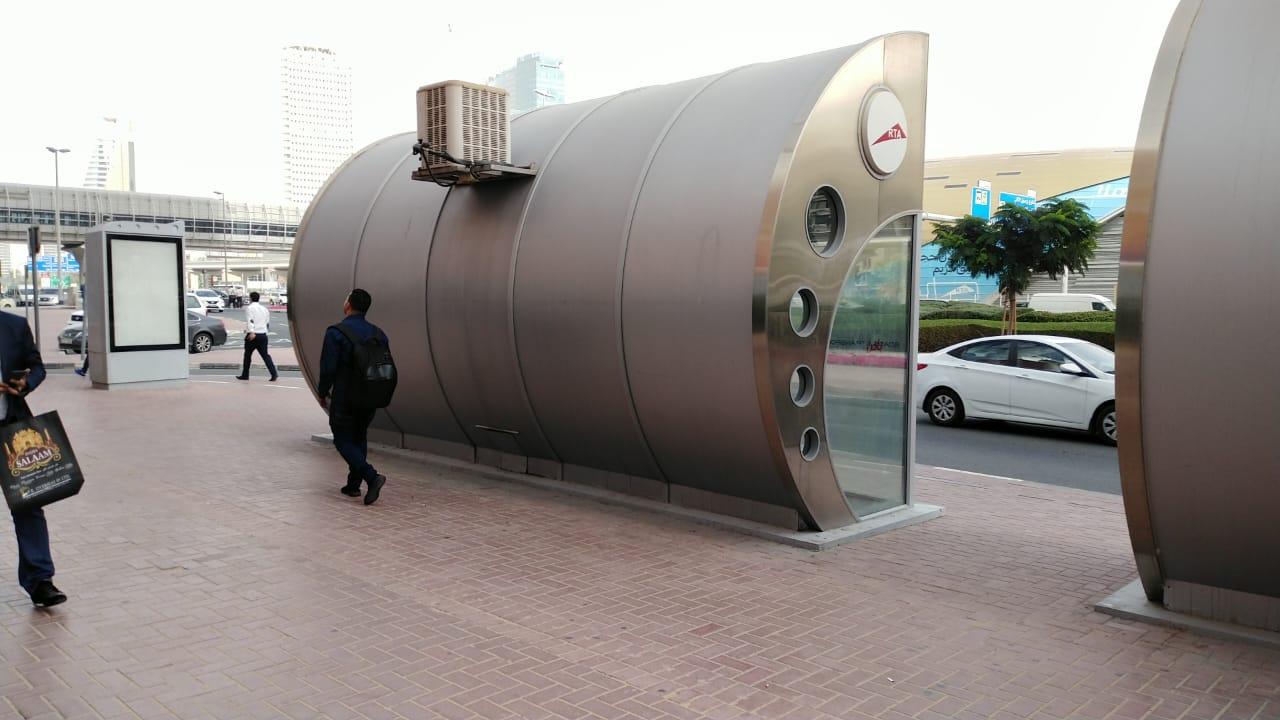 Airconditioned bus stop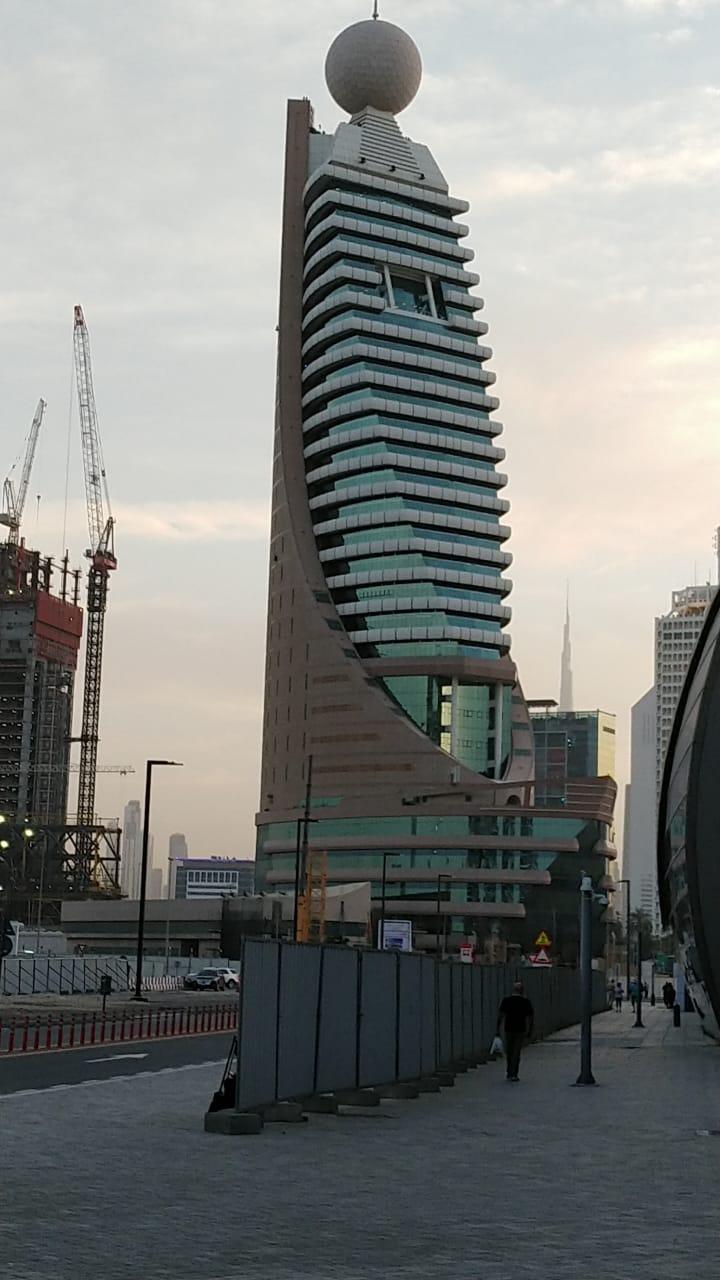 Dubai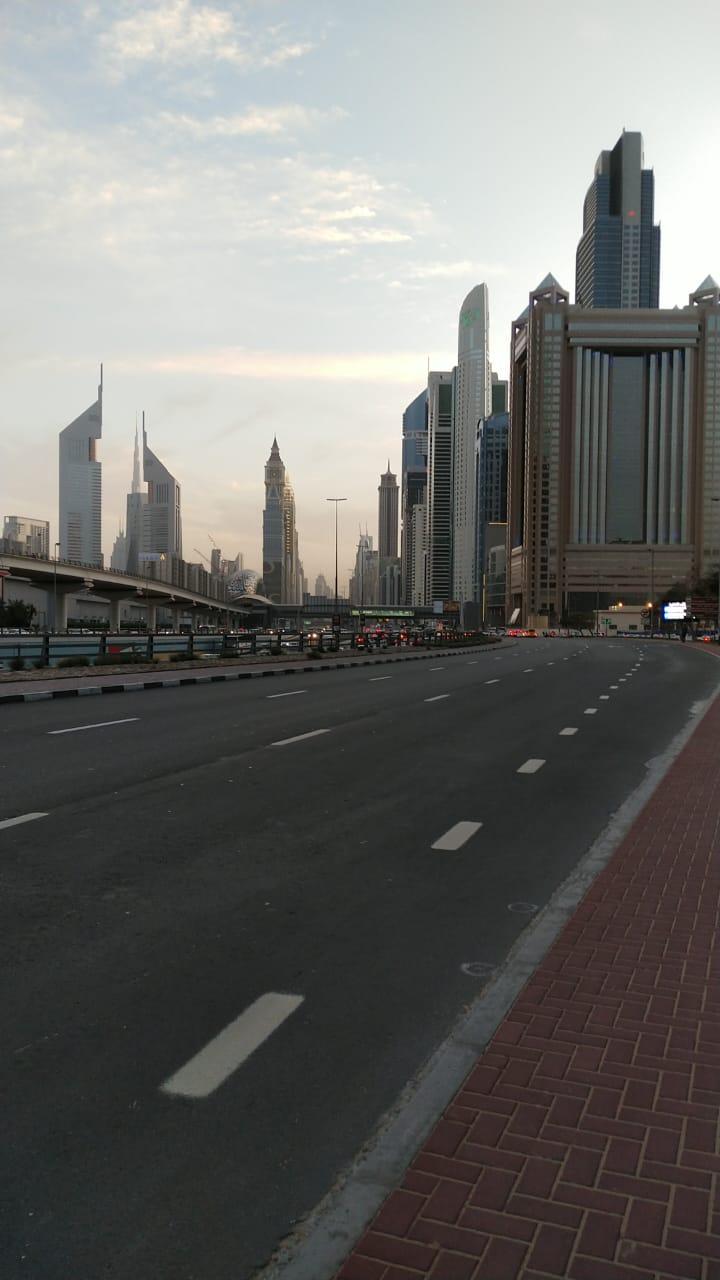 Dubai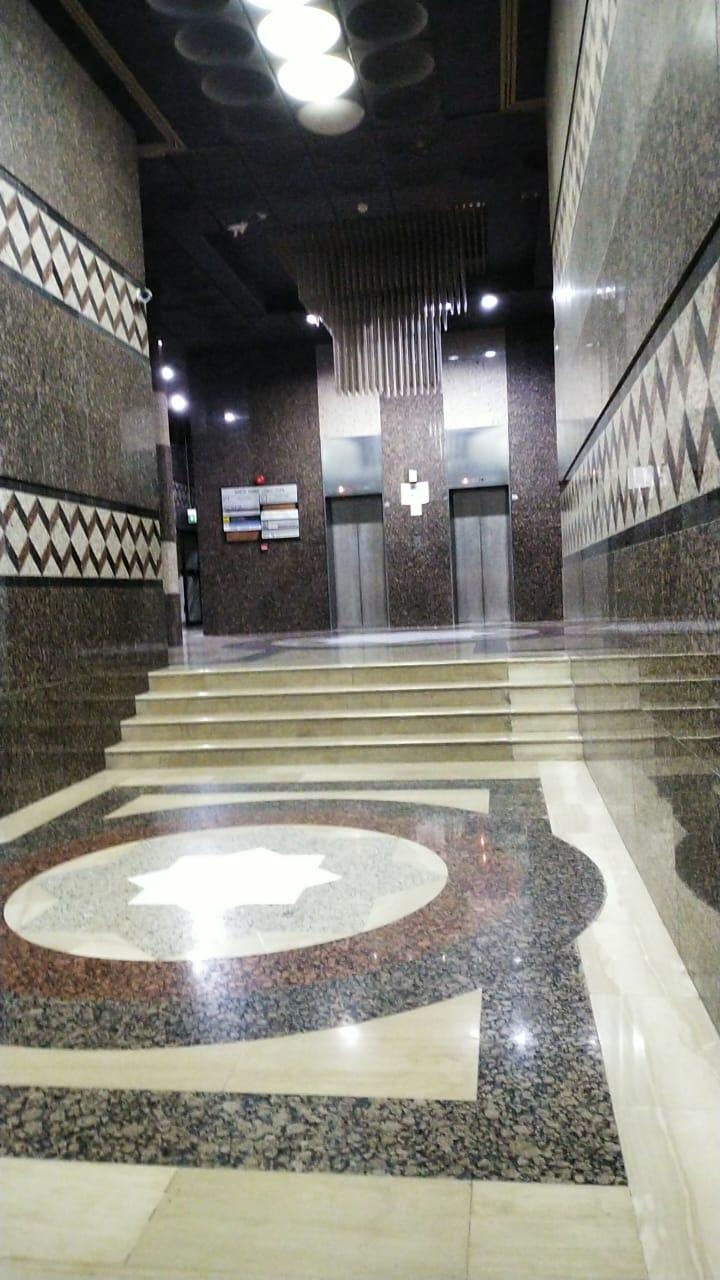 Lobby of my hostel building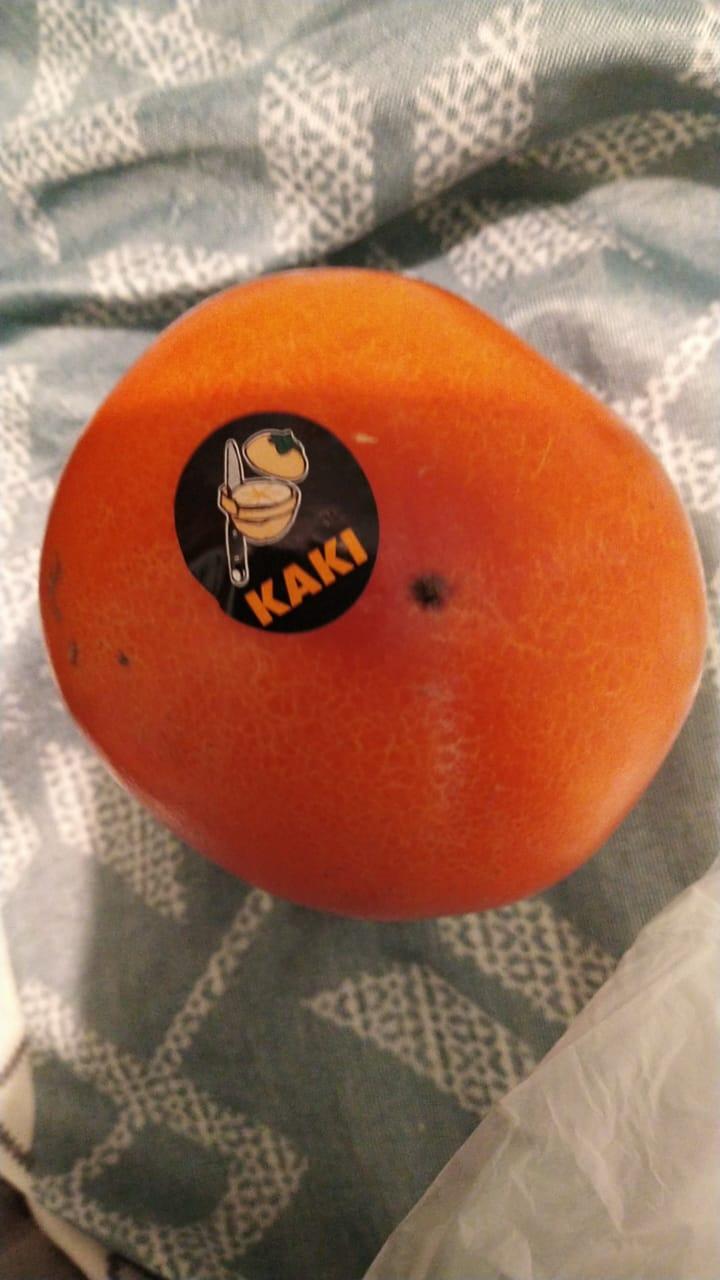 My dinner persimmon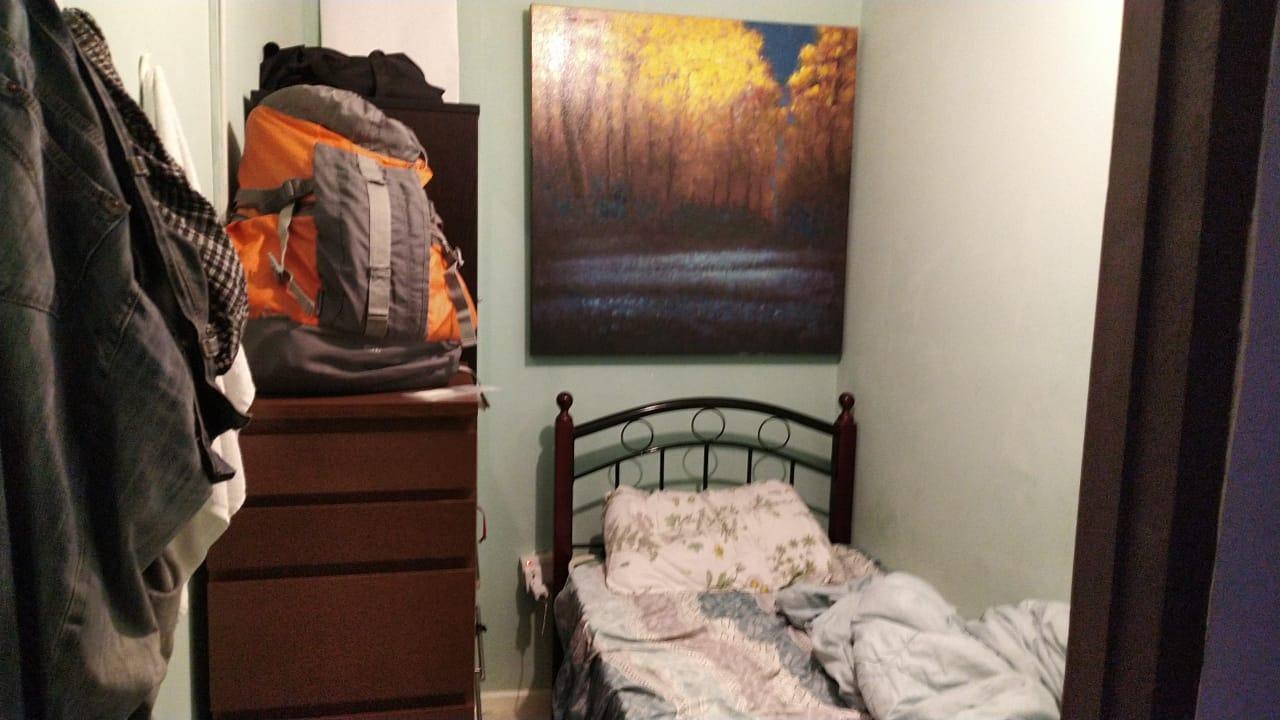 My room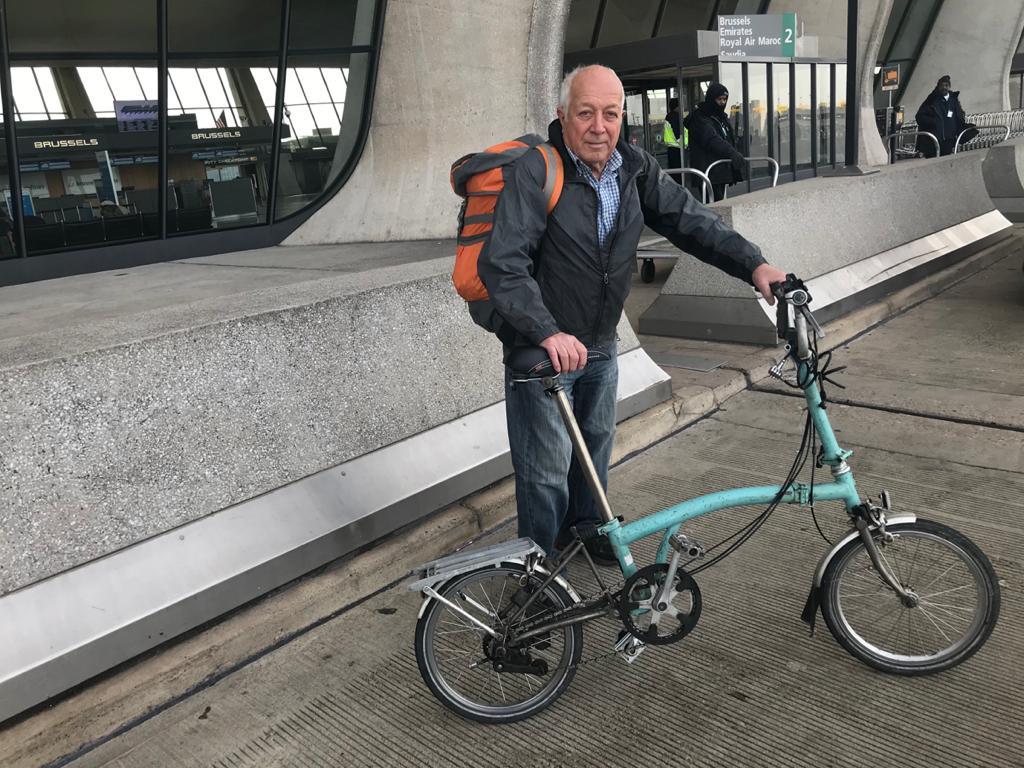 Traveling again
I am leaving Dubai right now
Here are some more photos: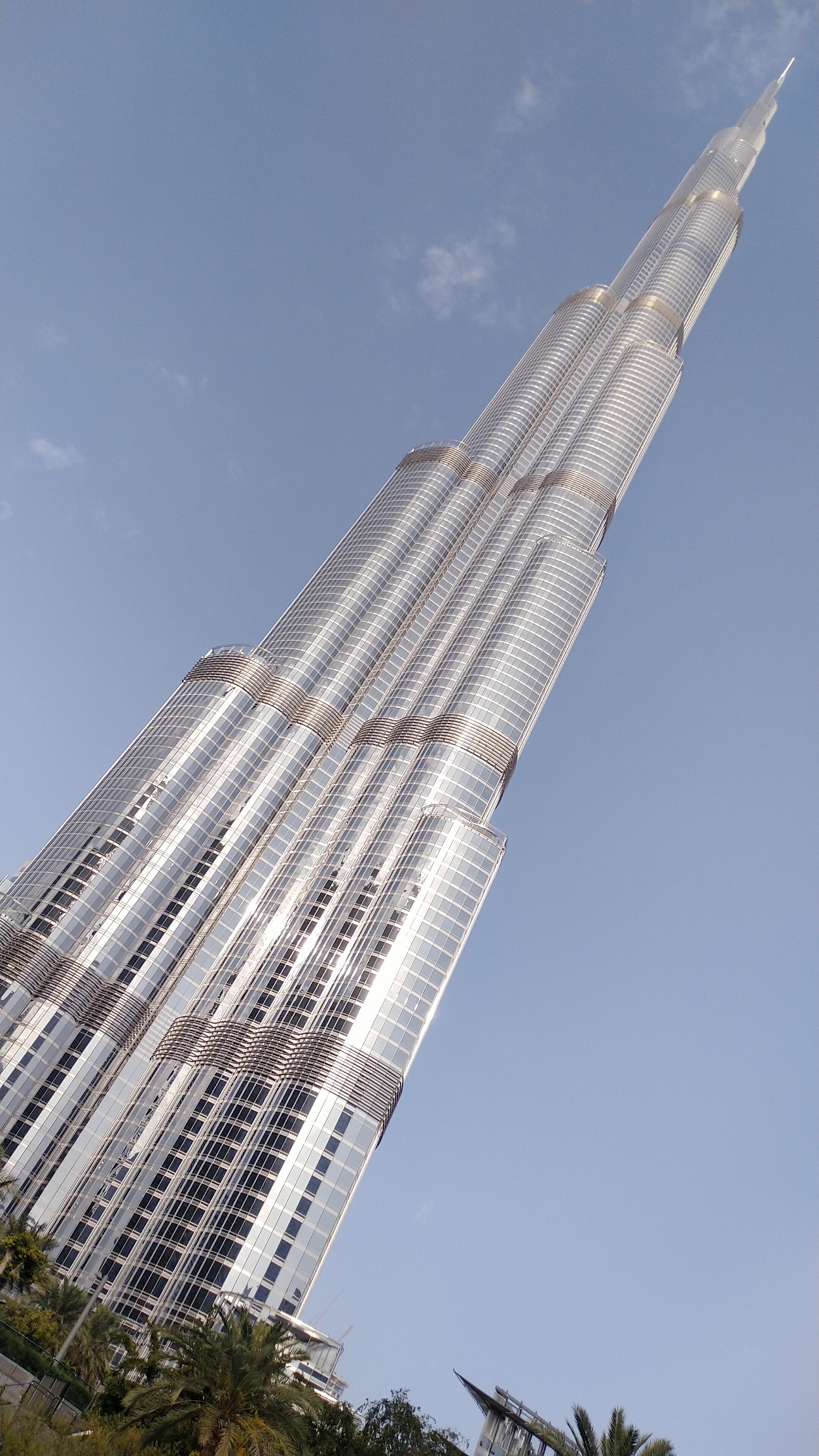 Burj Khalifa 829 meters. Does not even fit in Page.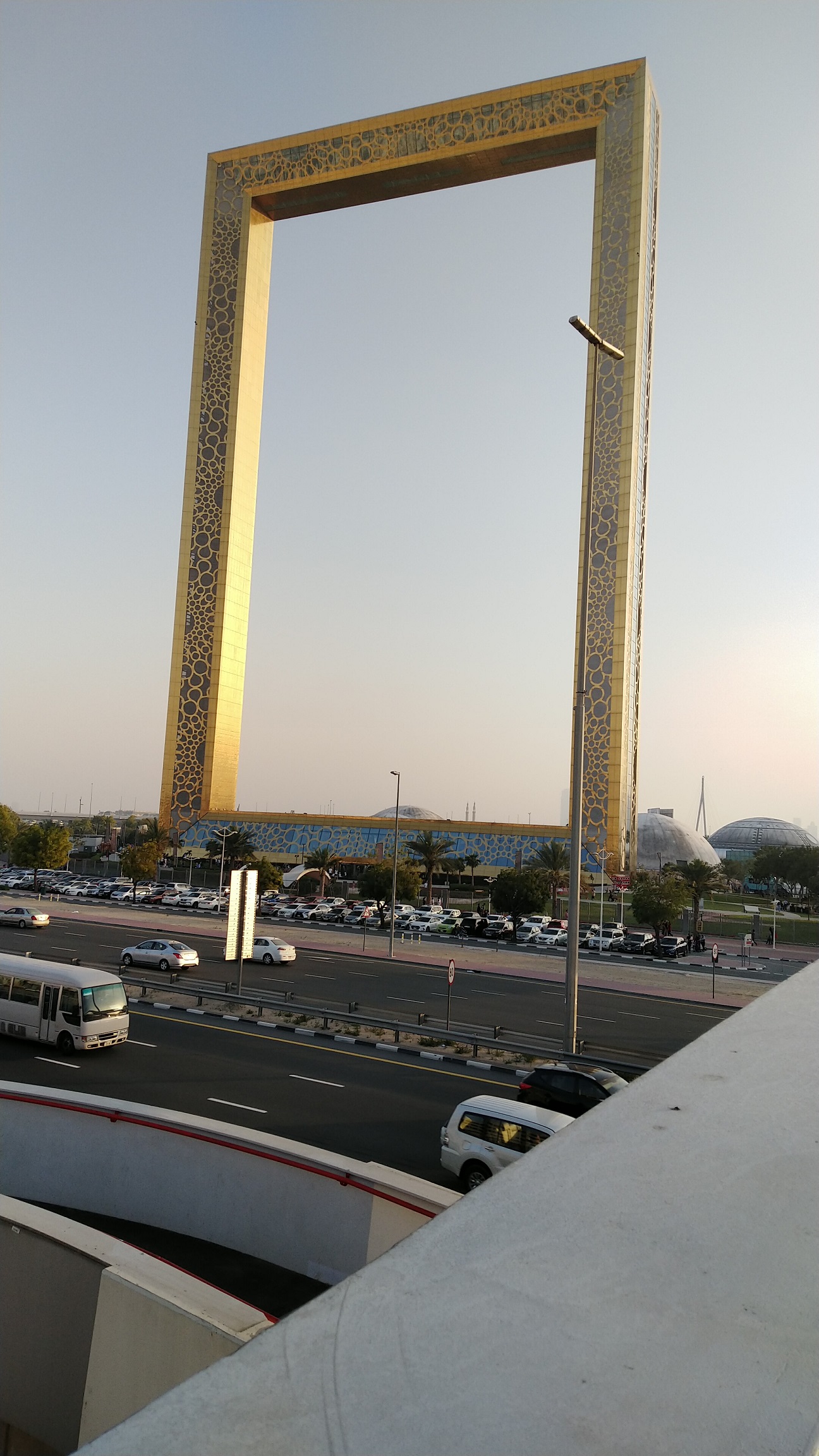 Dubai Frame it is covered with golden plates. These people really do not know what to do with their wealth.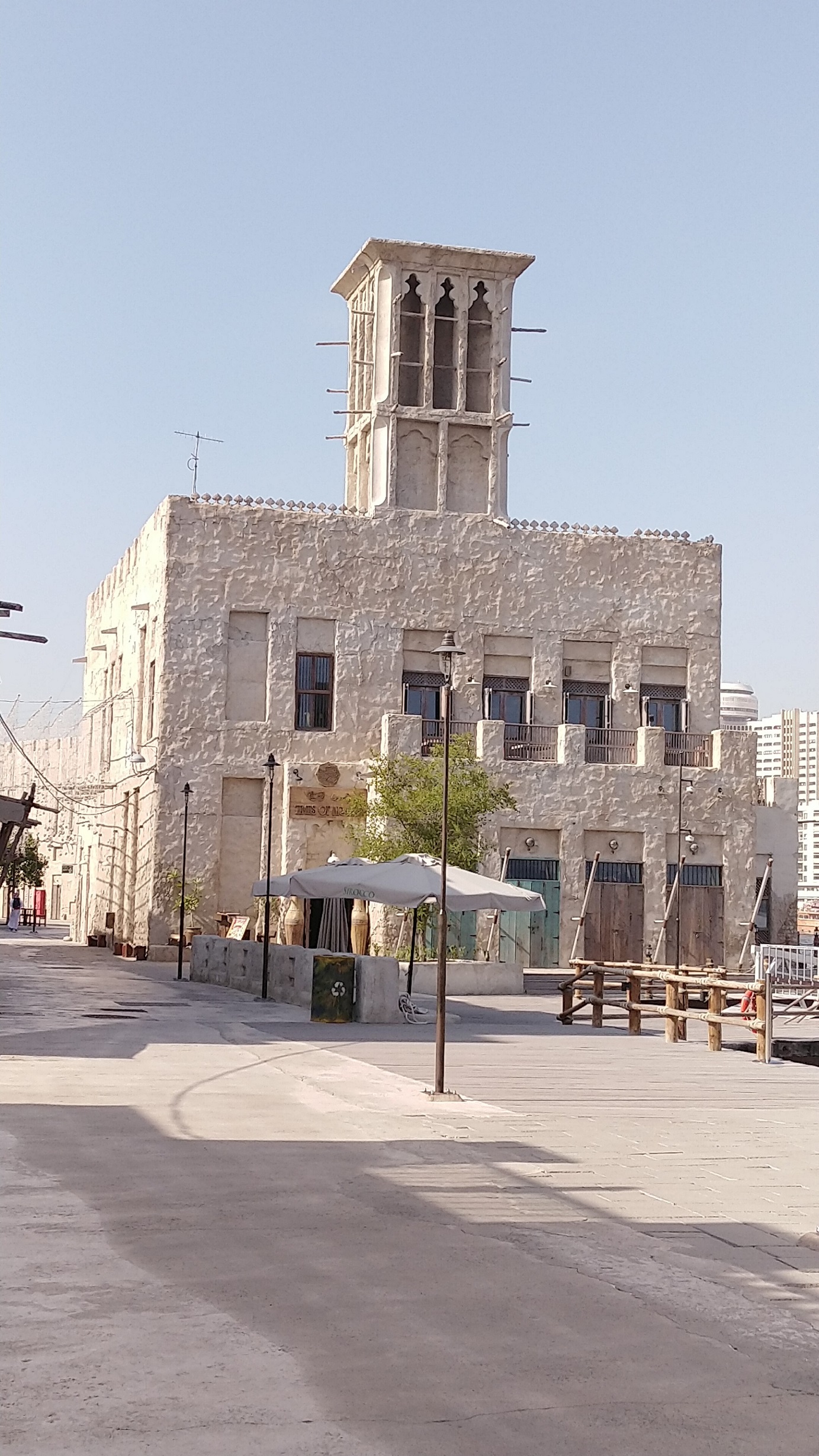 Old building with wind tunnel at the top and woden sticks used during restoration of clay, washed away by unfrequent rains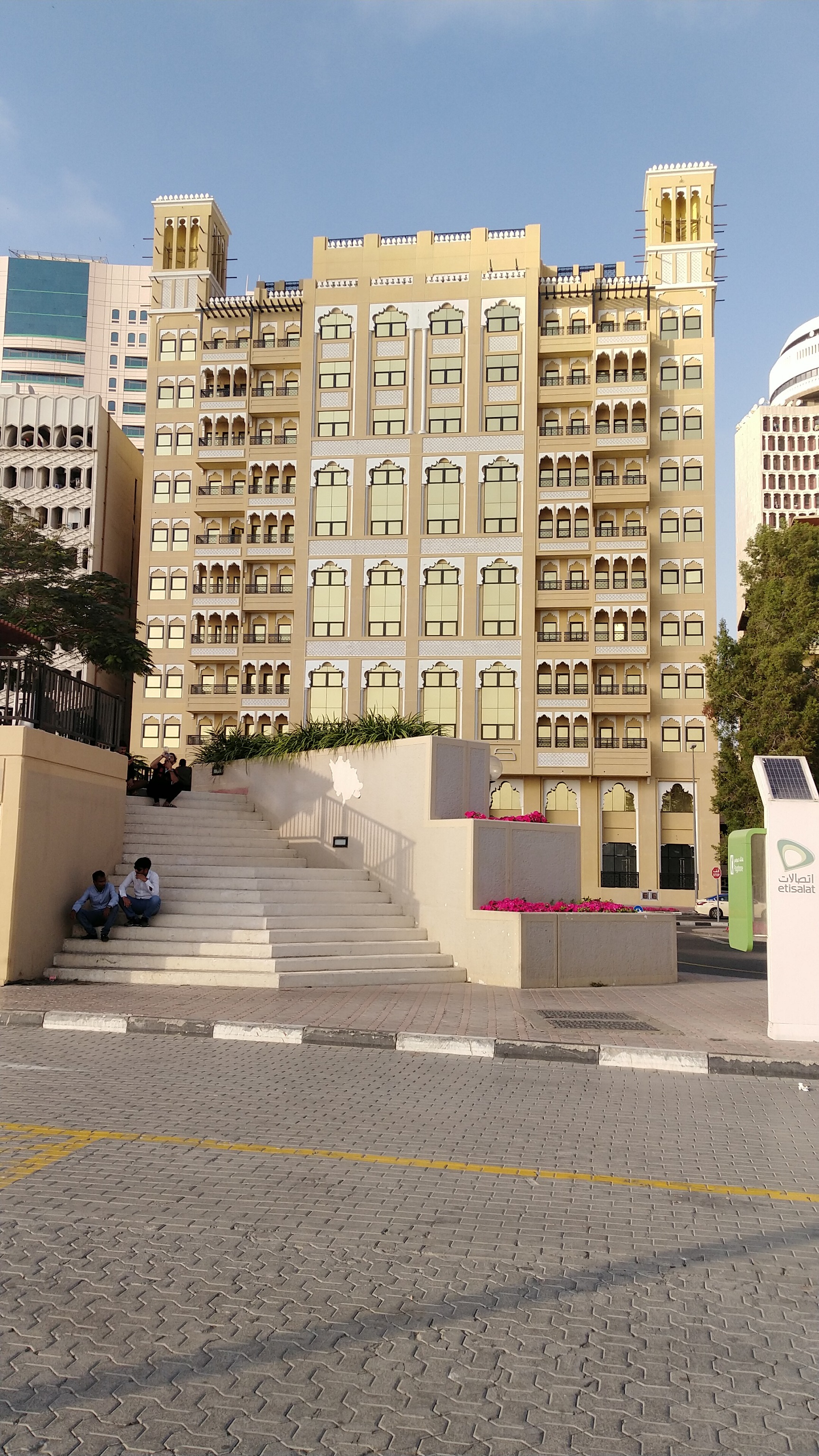 Contemporary building with decorative wind tunnels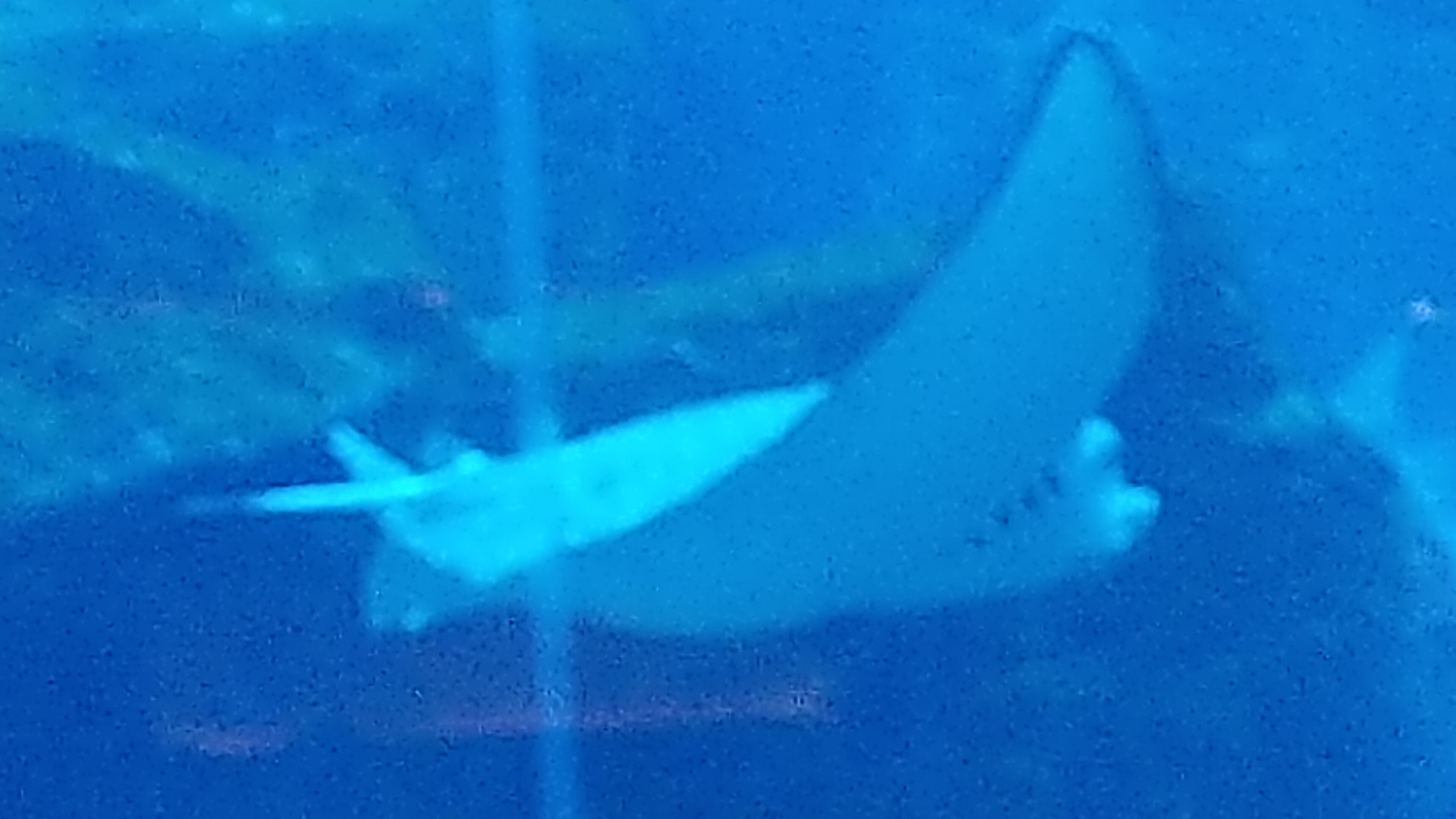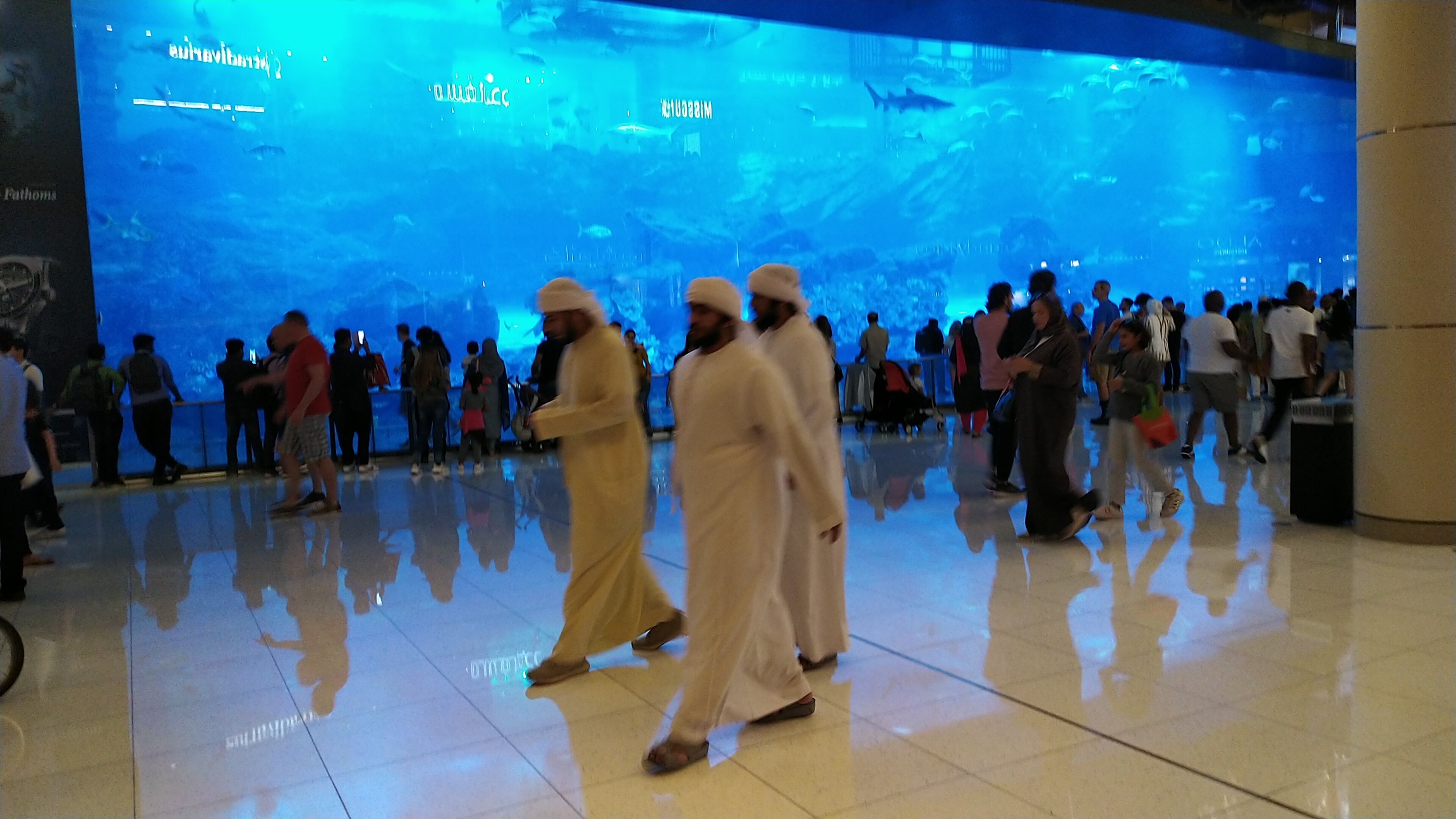 Aquarium
Alex Mumzhiu
Dubai UAE
Feb 23 2020
http://www.foldabiketravel.com
Travel Notes on running from coronavirus
Saudi Arabia was place where MERS outbreak started in 2012. So, now they are very concearned about coronavirus. They closed border with UAE two days after I left Dubai. They closed border with Bahrain, where I planned to go for couple days. Bahrain would be140-th country, I visited.
And eventually they suspended Electronic Visa for many countries, which SA launched in last Sept. And they stopped issuing visas to millions of Muslim pilgrims going to Mecca on hadj. Many people in the street wear masks.
So, back to my trip. I left Dubai for Dammam, Saudi Arabia on Feb 23 2020. Dubai is a lovely beatiful city. Following old tradition, I would call it The Paris of Middle East. Dammam is not. It is damn boring city of brown/gray concrete buildings. However it is good as a stopover to Riyadh. Riyadh is in the middle of huge subway constructuon project.
The city is crossed by numerous freeways with non stop traffic. So pedestrians have to hire taxi to cross the street As European cities make themself more peddestrian friendly, Middle East (including Dubai) became "for cars only" So my folding bicycle was most appropriate means of transportation. I visited 302 meters tall Sky Bridge building, quite impressive.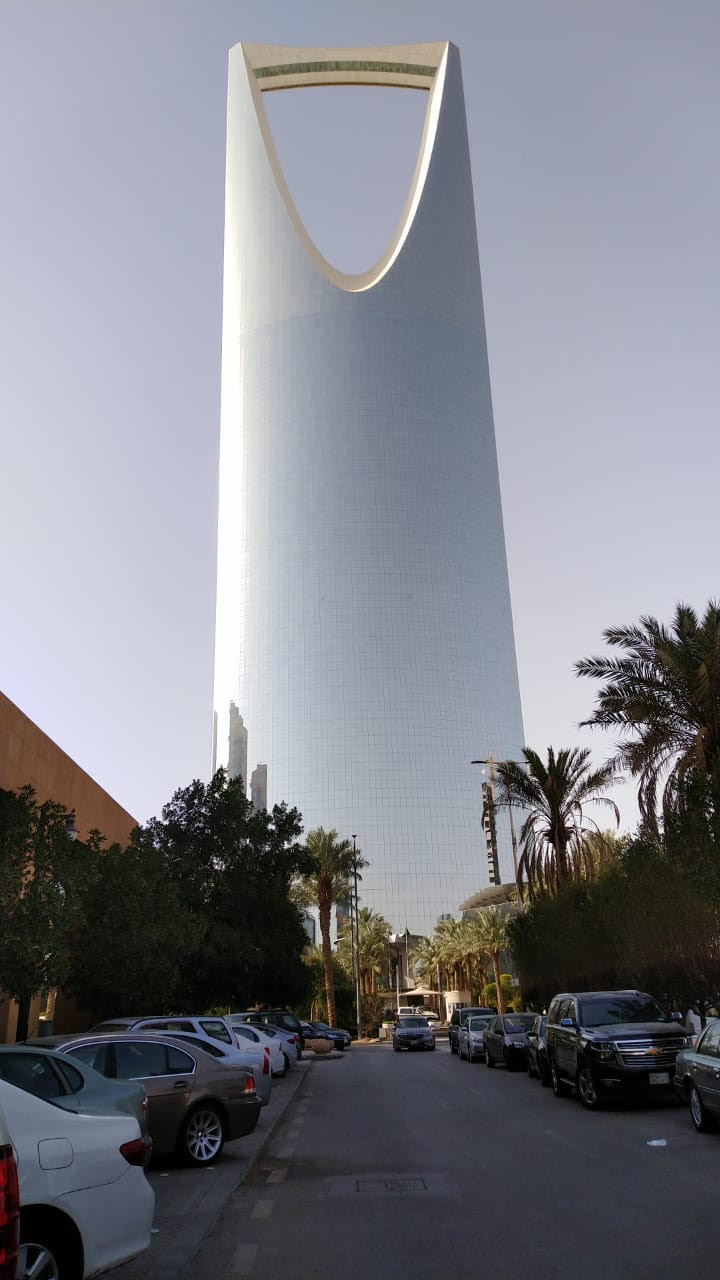 Sky Bridge
Also visited Masmak Fort and Chop Chop Plaza, place for public execution by beheadings, and it is still functioning...
Masmak Fort
From Riyadh I took 12 hours bus ride to Jeddah. Road goes through Mecca, which is closed to infidels. The tour book recommend to inform bus driver If you are not Muslim. I did not. Driver concluded it himself and took ring road around Mecca.
Jeddah is an interesting City. Old town at South part of city is full of beautiful houses made of Red Sea coral have stunning wooden lattice balconies.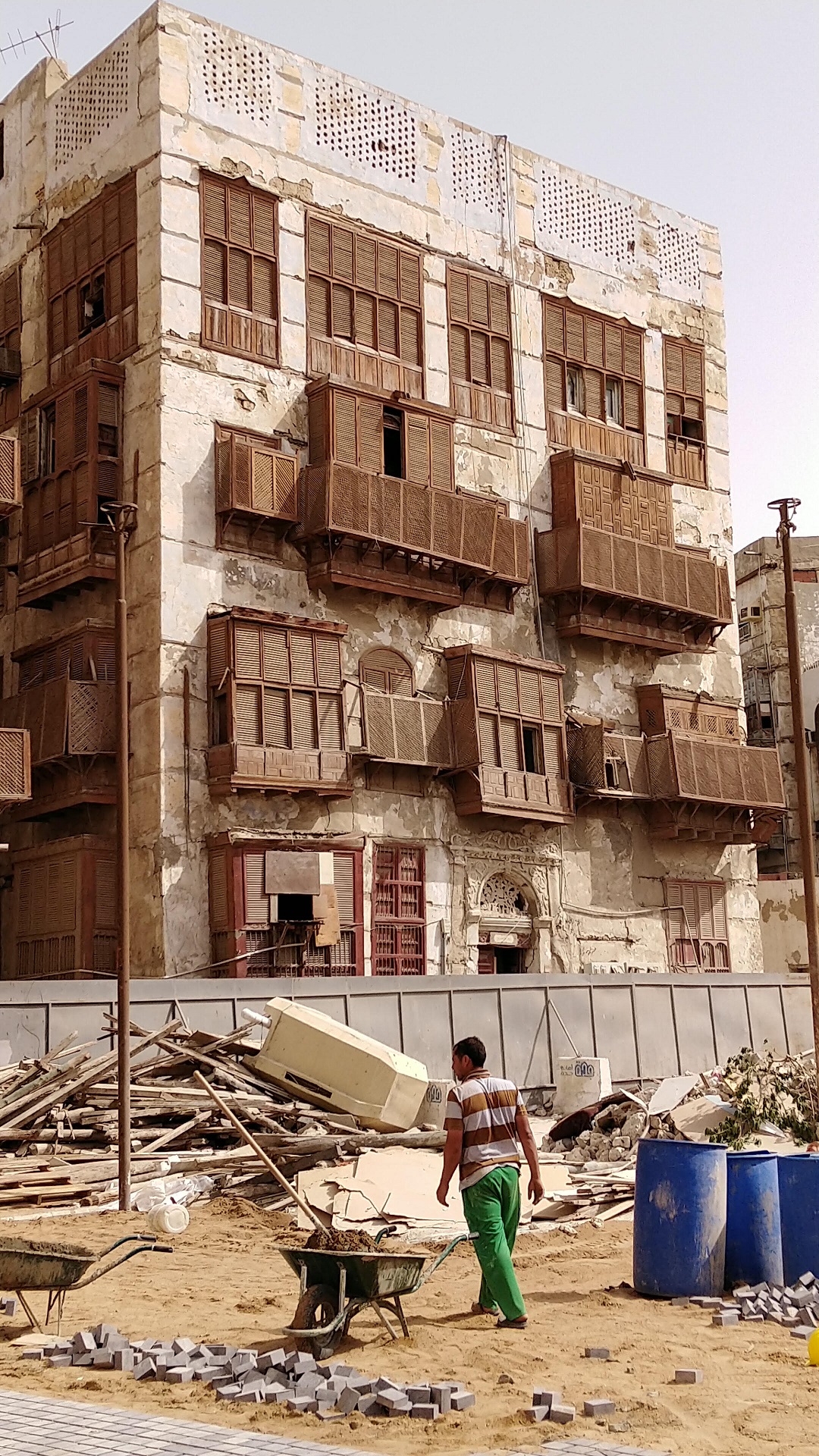 Northern part of the city is full of new ultra modern skyscripers including Jeddah Tower 1000 meters tall, not finished yet.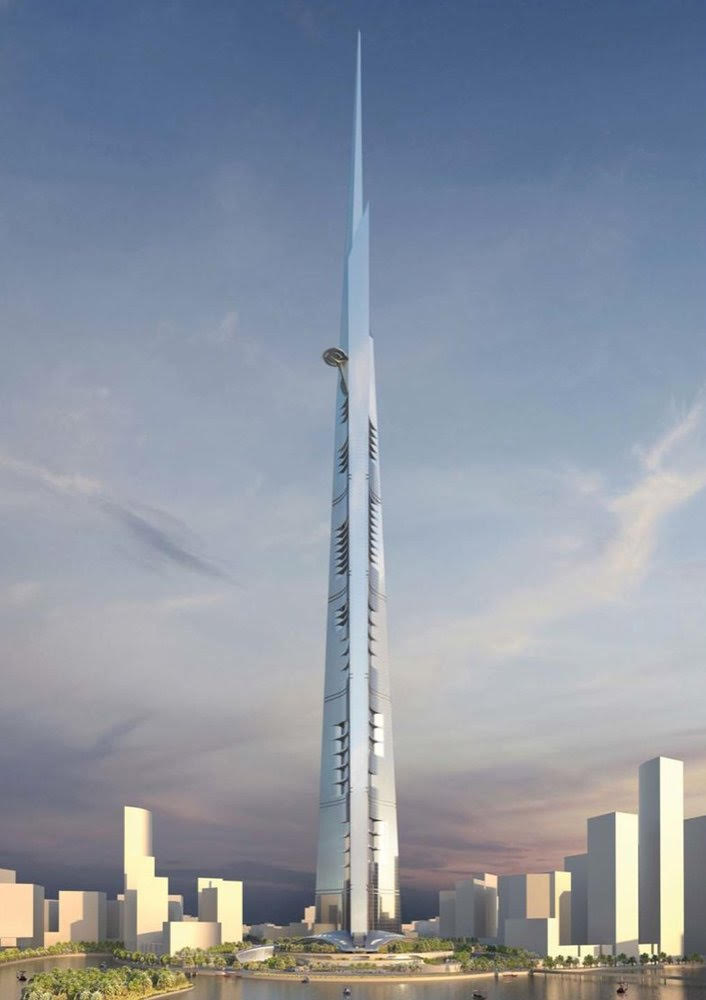 Jeddah Tower, project
Between North and South, actually in the middle of town I went snorkeling from an embankment made from large stones.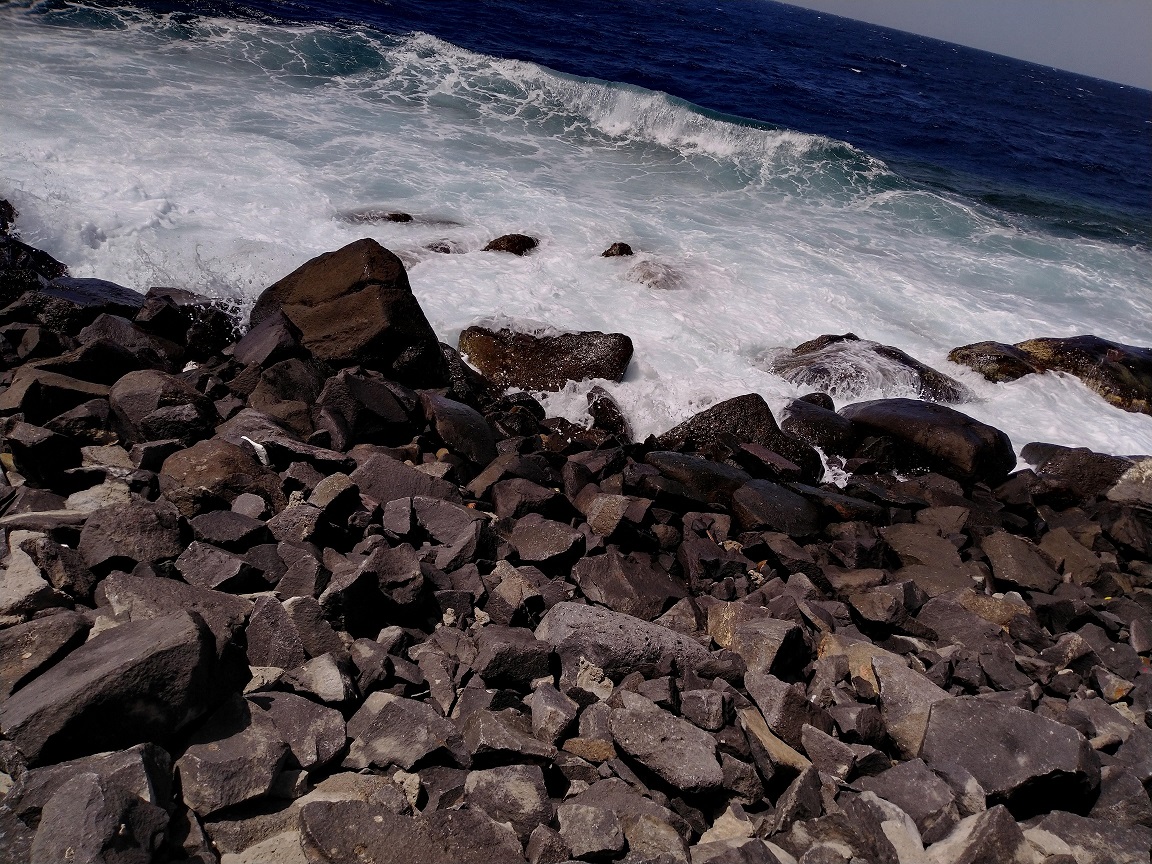 Water was cristal clear, lots of fish, some corals. Water was 80F.
I did not see anybody in water. Arabs prefer desert.
Generally Jeddah is an interesting mixture of middle ages mentality of people with ultra modern arhitectura and abstract street sculpture.
All woman wear burkas, 70% have their faces covered with only narrow slit for eyes is open. Rooms for families and singles are separete in restaurants.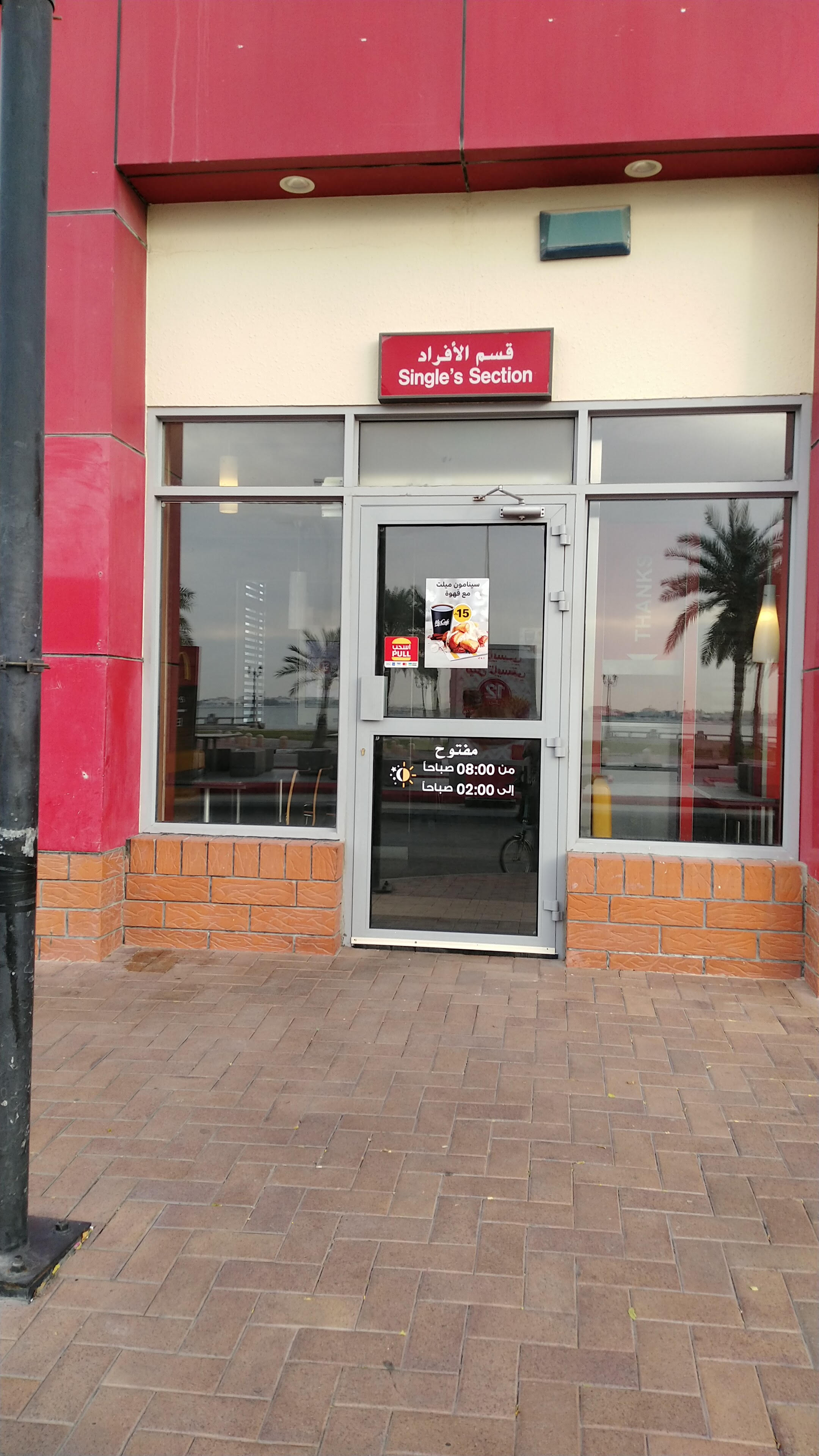 McDonalds
Tour books advertise different hours for men and women for visiting museums. I saw womem in museums, so it may not be absolutely enforced.
Sidewalks of street with ultra modern building are covered with red blobs from ghat spitting men and occupied by ugly Eastern bazars with men sitting in front and picking between their toes.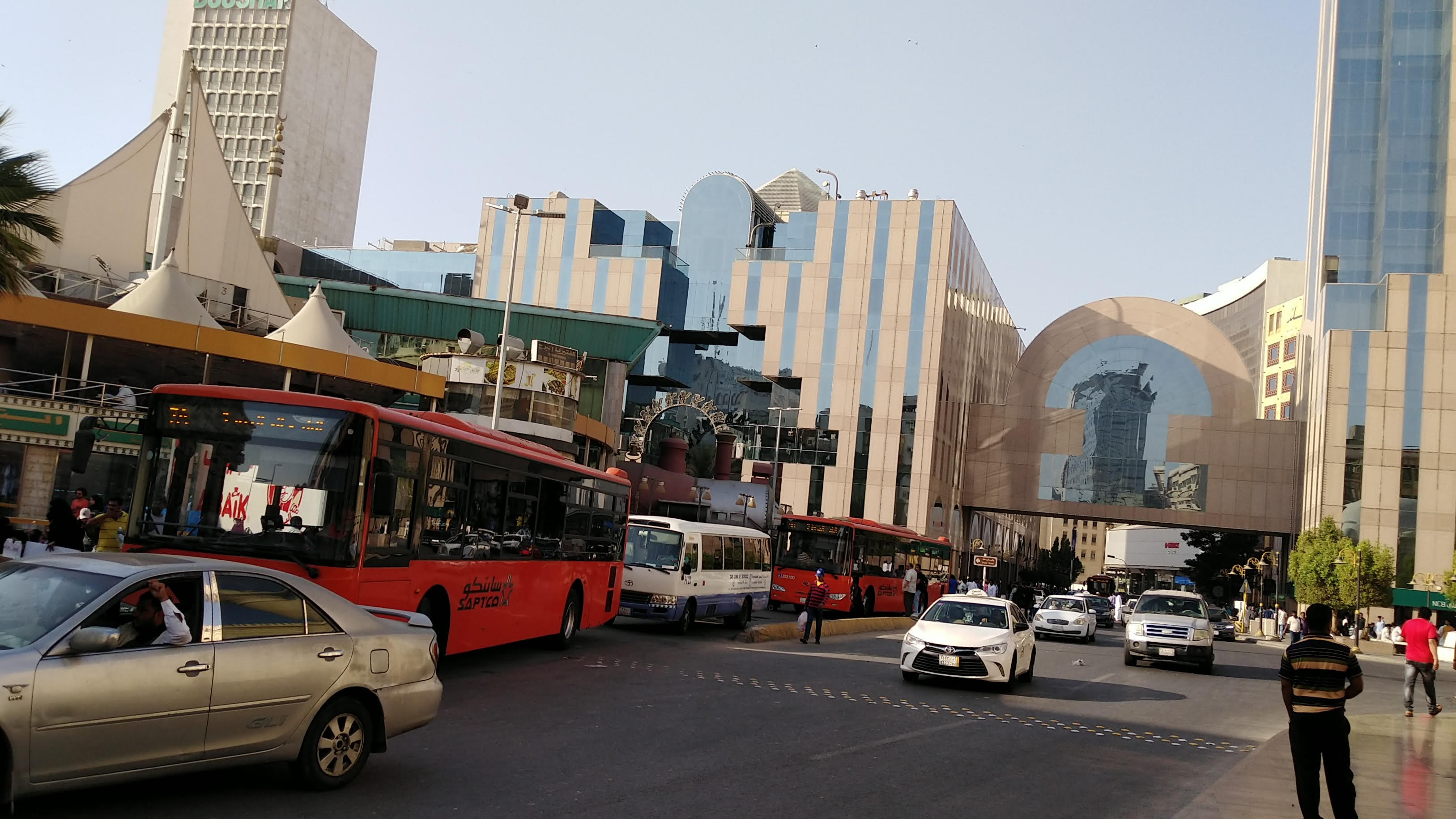 Typical Jeddah
Tomorrow I will try to get to Jordan
It still is not clear if border Guard will allow me to exit SA with my Electronic Visa.
I miss Nabateuan ruins at Madain Saleh
But it is closed for restoration. Also I saw replica in National Museum in Riyadh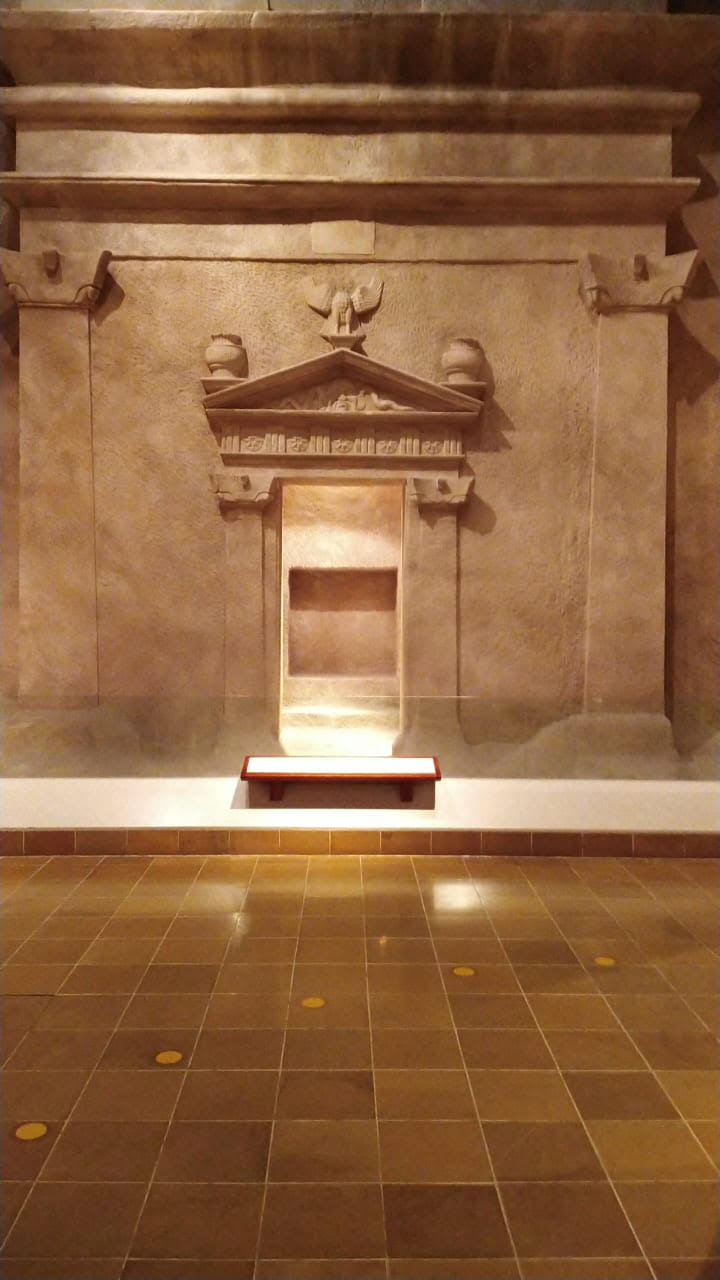 Nabateuan tomb, replica in National Museum
Alex Mumzhiu
Jeddah Saudi Arabia
March 8 2020
mumzhiu@yahoo.com www.foldabiketravel.com

Happy women''s day, dear women
My Dear Readers
I am stuck in Aqaba, Jordan. Borders are shut, airplanes grounded, movements between internal regions are blocked. Even air conditioners are shut down. Few days ago it was plenty of tourists, mostly Russian women. Even signs were in Russian.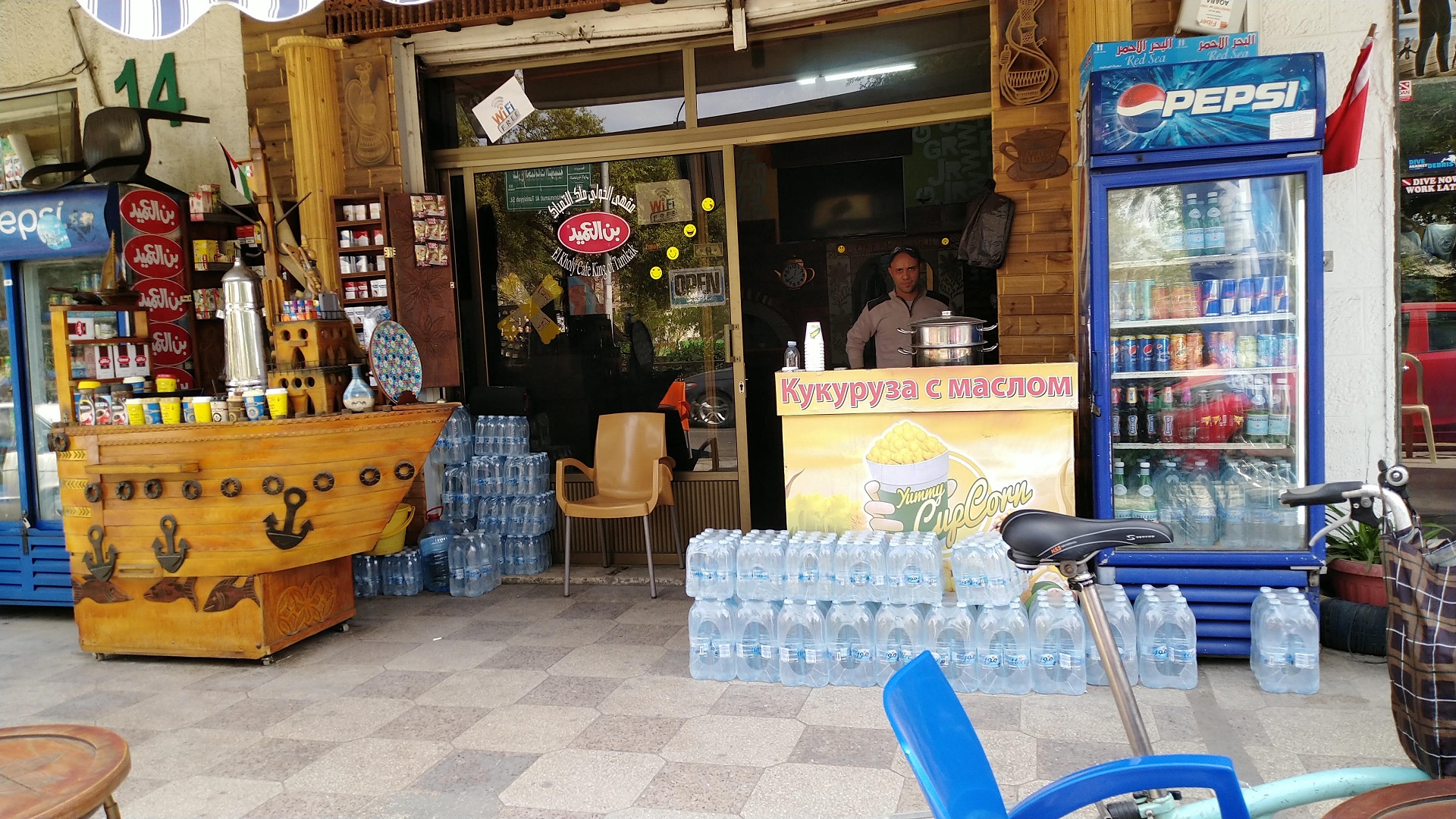 Now I am the only tourist in town. All hotels are closed. Mine too, but I was allowed to stay after raising my payment from 15$ to 21$. Restaurants are closed too. I prepare my own food using 1 liter mug and electrical spiral.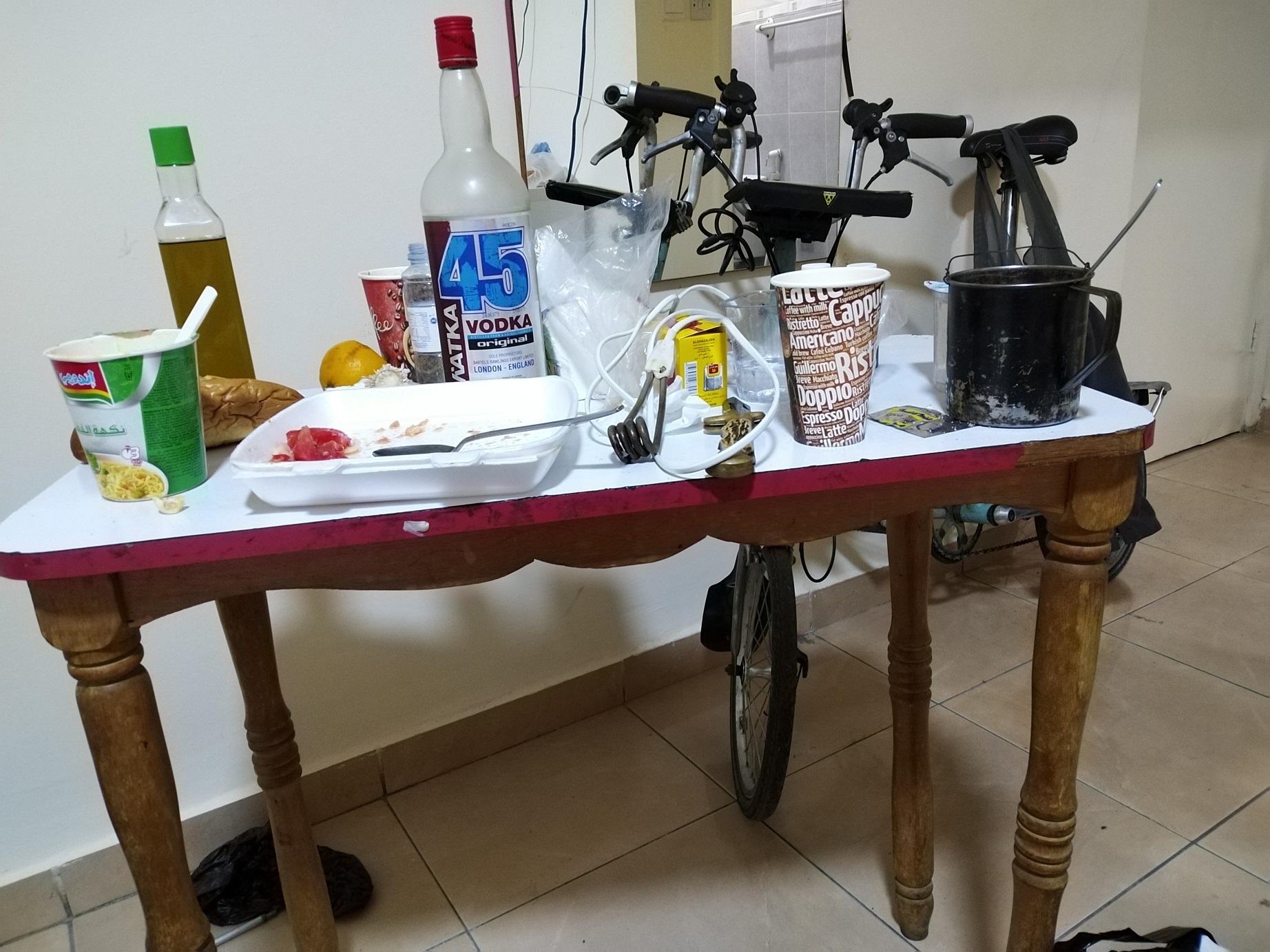 Our worst enemy in such situations is our own imagination. The best medicine for this is vodka. It really helps. Another problem for many is solitary confinement. I am practically in solitary confinement. But I am not tired for being with only my own company so far. People spent in solitary confinement a years like Graf Montechristo....
The main attraction of Aqaba is in the sea I went snorkeling. It was good, but water is not warm yet.
All attraction like Petra and Wadi Rum are closed. So I went to close to Aqaba wadi - Wadi Al Uitm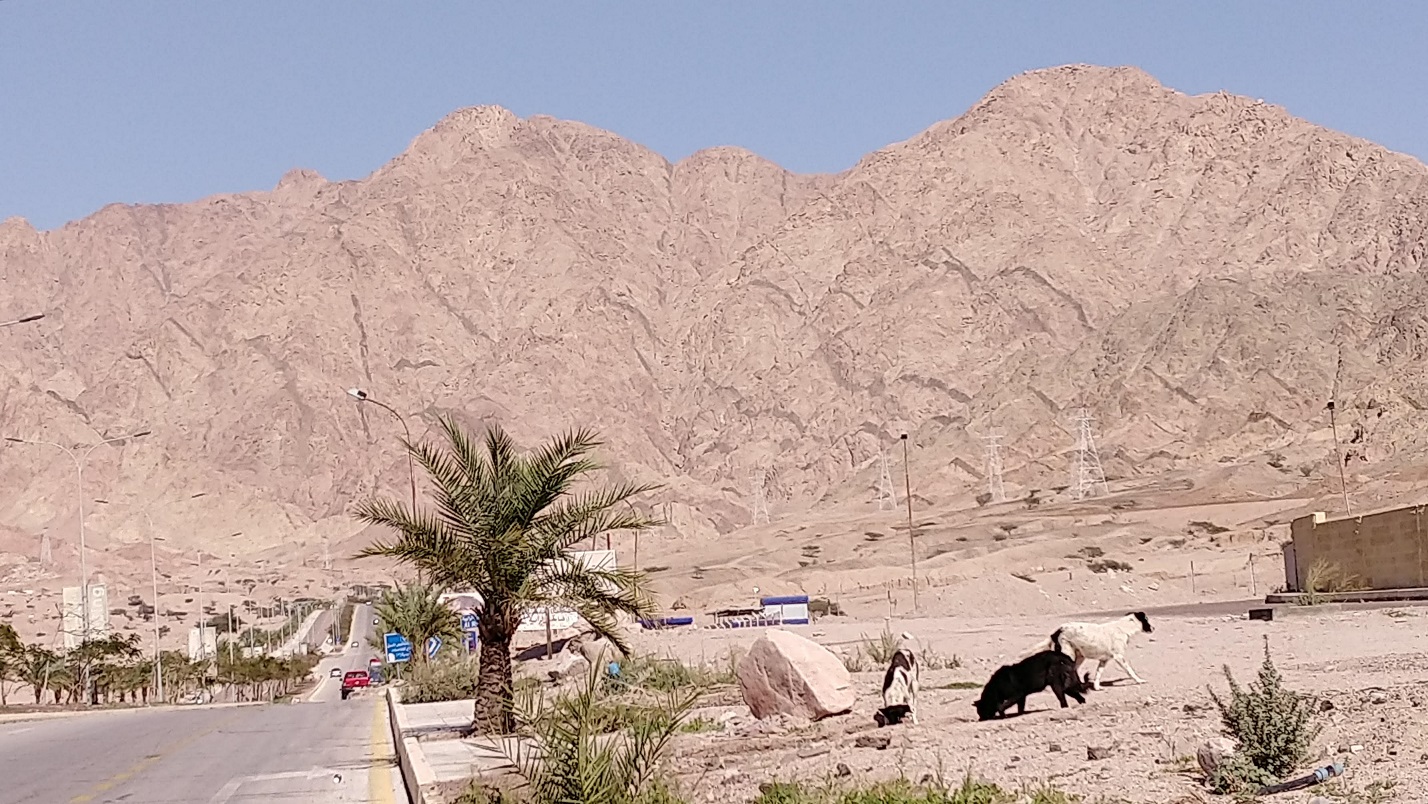 My Dear Readers we live in difficult time, but history had worse episodes
1. Holocost 6000000
2. Leningrad blocade 600000
3. Hiroshima 100000
4. Dresden bombardment 25000

We will ovecame (мы пробьемся)

Alex Mumzhiu
March 21 2020
Aqaba, Jordan
mumzhiu@yahoo.com
http://www.foldabiketravel.com

PS. Just learned that Jordan was put on 24 hours curfew
Travel Notes from Jordan
My Dear Readers
I finished my last TN on March 21. At that date a 24 hours curfew was announced for entire country of Jordan. A person caught in the street supposed to go to jail for one year.
Two days later I was kicked out of my City Center hotel. Manager suspected that I have coronavirus.
I checked many hotels before. All were closed. Fortunately nearby small Red Sea Hotel took me.
First thing I asked was about WiFi. I was brought to a room where sick man was laying in the bed and coughing. He connected me to WiFi. Was he sick with coronavirus? I did not know. But I had no choice. He turned out to be the hotel owner, very kind person. He feeds pigeons and homeless cats. He also brought me some food and water during curfew.
He and hotel manager think that I am typical American tourist, who is supposed to eat at restaurant at breakfast, lunch and dinner, and will not survive without it. And they carefully tried to feed me with some local food. But with 139 visited countries under my belt I am not typical tourist. And I had perfectly survived curfew with my large mug and electrical spiral. I even found Russian pelmenis when stores began to open.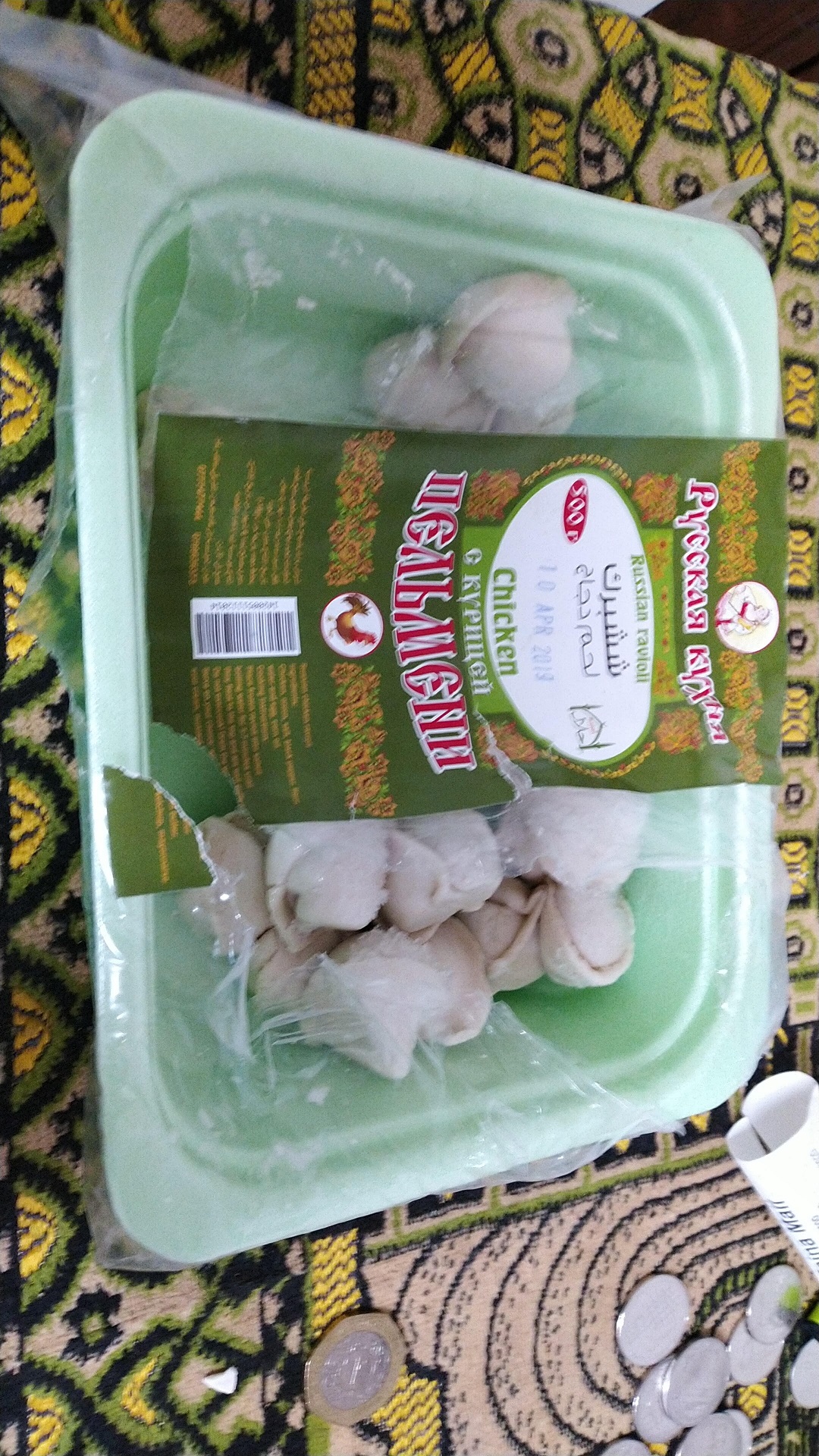 Most of hotels in Middle East provide only one bed sheet and no toilet paper. They prefer bidet type arrangement. So, as stores began to open I brought bed sheets, towels and pillow cases. And I fixed leaking toilet. Then my life became quite comfortable Later I decided to look If other hotels are still closed. And I found this hotel, Alamer Hotel for $14/night, right on the beach with tremendous view, across the Aqaba Bay


Water is still not warm in the sea, so I bought used wetsuit in scuba shop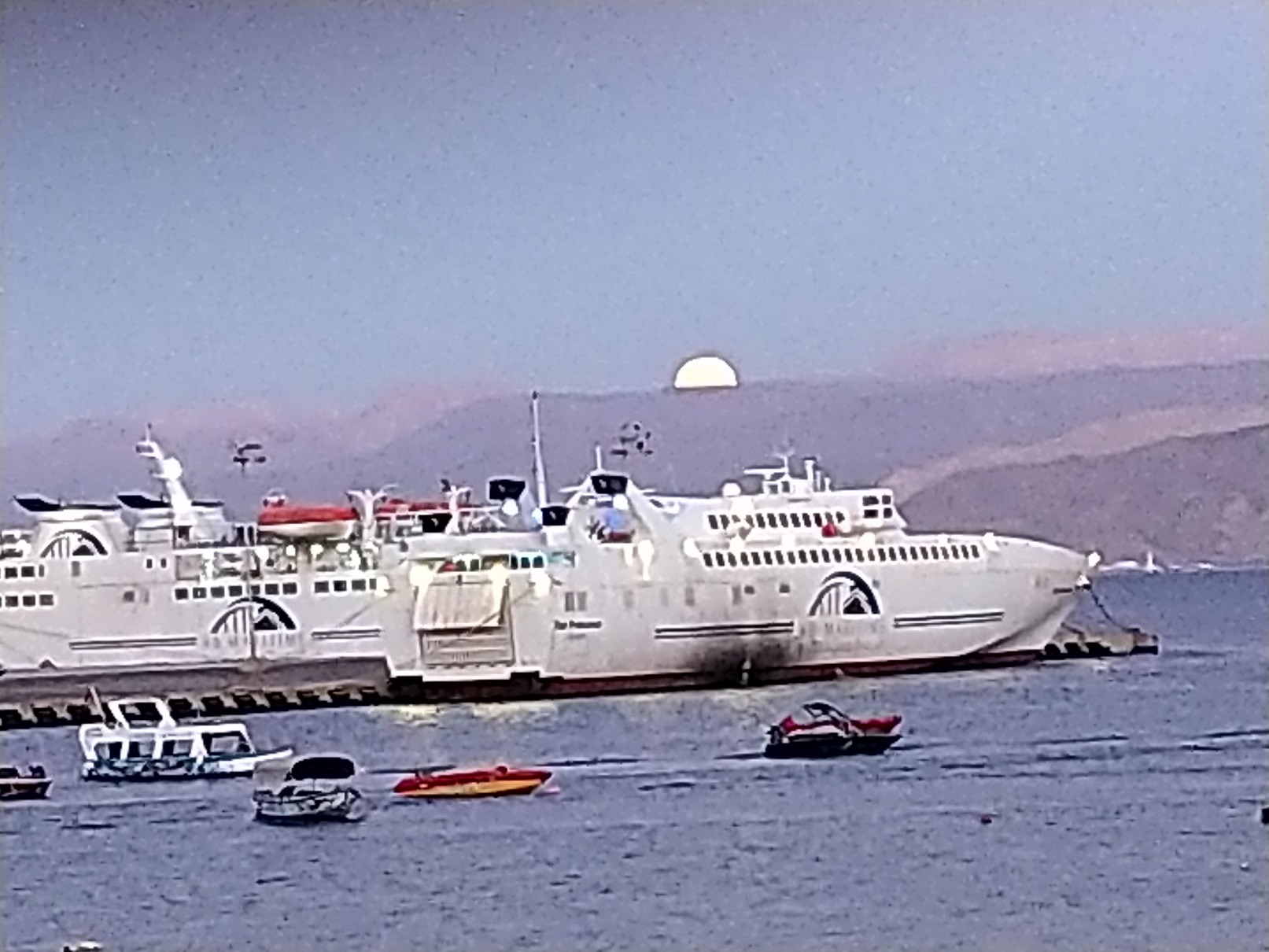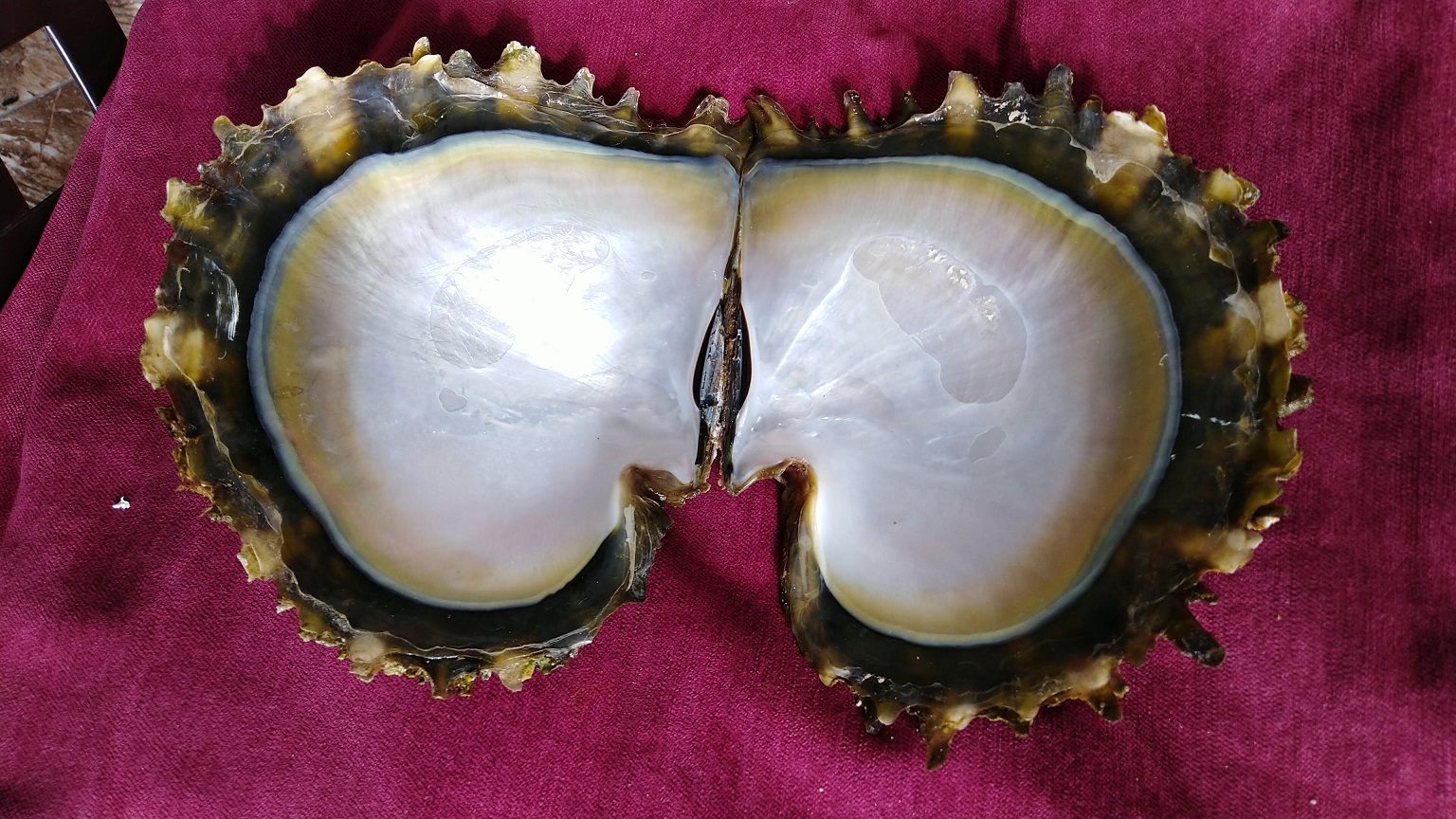 And look what I found in the water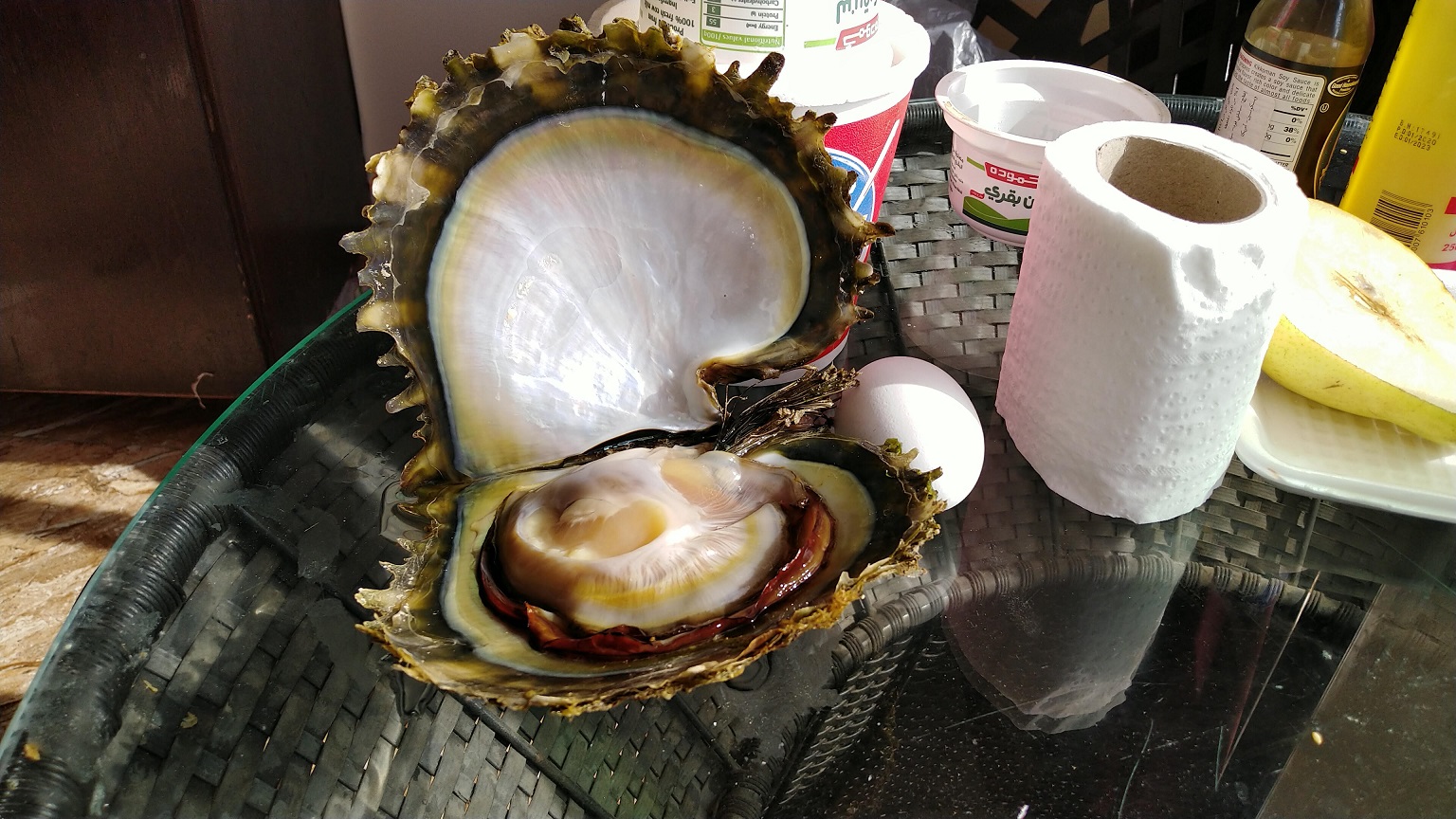 It is month of Ramadan now. It will end on May 23. Then borders supposed to be open. Quarantine is supposed to be end when there will be no new coronavirus cases for two consecutive weeks.
Royal Jordanian airline will resume operation on June 1. And I purchased ticket to Chicago. But it still not clear how I will get to Amman as internal transportation between regions is prohibited.
Alex Mumzhiu
Aqaba
May 15 2020
mumzhiu@yahoo.com
http://www.foldabiketravel.com
Travel Notes
My Dear Readers,
My trip was five months long. Four of which I spent in Jordan on quarantine.
This is timetable of my trip:


Feb 16, 2020, I flew to Dubai from Washington
Feb 23, 2020, I crossed to Saudi Arabia
March 9. 2020 I Cross to Jordan from Saudi Arabia
March 17 Airports were closed
March 21 A 24 hours curfew was announced
March 23 I was kicked out of City Center hotel and entered Red Sea hotel
March 26 The end 24-hour curfew
March 31 Small food stores were allowed to operate.
Apr 21 Big stores were open. I bought the bed sheets, pillow cases and towels
Apr 23 Start of Ramadan
May 10 Moved to Al Amer hotel
May 23 End of Ramadan.
Airline ticket purchased.. canceled
AMM to ORD May 15 May 24
AMM to IAD May 26 June 6
AMM to DCA June 10 June 19
AMM to DCA June 19 June 24
AMM to IAD June 30 July 20
AMM to IAD July 9 IT WAS NOT CANCELLED!!!
July 10 moved to Amman
July 17 Flied home
The most disturbing moment was when I was kicked out of my City Center hotel, in the middle of curfew. Internet was full of stories of foreigners being thrown out from hotels and abused, because they were suspected in spreading virus. Jordanians are generally kind and good-willed people, but the manager of City Center hotel definitely was an asshole. And I really thankful to people of Red Sea hotel who let me in, while all hotels around were closed. I spent 1.5 months in Red Sea hotel. Then, moved in Al Amer hotel located on the beach with perfect view of Akaba bay and on Eilat from the opposite side of bay. I could leave my room in swim shorts and with mask and fins and go snorkeling and spearfishing right in front of my windows. I hunt mostly lion-fish, which invade all seas and oceans, and divers everywhere are encouraged to kill them. Puncture of lion-fish needles can cause severe pain or even death. So I brought fish on spear in my room and put it under hot water. The heat neutralize poison. Then, with manicure scissors I remove needles. Fish soup from lion-fish was excellent.
One month from Apr 23 to May 23 it was a Ramadan. All restaurants were closed during daytime. It did not affect me, as I prefer to prepare my own food. However all stores selling alcohol were closed. But I discovered that pharmacies sell 75% ethyl alcohol, which is easy to dilute to 40% vodka. On July 10 I took seven hours bus to Amman. Structure of Amman city is defined by geology. Sandstone ground is cut with a number of deep parallels valleys, on slopes of which square, flat roof houses are build. I stay at Concord hotel with view from my window directly on magnificent Roman amphitheater. Hotel was empty. The same as in Aqaba, there were no tourists. From Amman I visited Jerash, which has biggest, only after Italy, collection of Roman Ruins. Grandiosity of Roman constructions built in Gerasa, small town located on the edge of Roman empire is striking. These guys simply cannot think small.
My main occupation in my last couple months in Jordan was an attempts to make airline reservations and then handle cancellations. Which happened six times. It was quite difficult especially with not reliable Internet and telephone and poor English speaking operators. Without help of my family and friends I probably still would be in Jordan. Doha Airport through which I escaped from Jordan is closed now, by the way.
Attachments:
1. View from my hotel window on Aqaba bay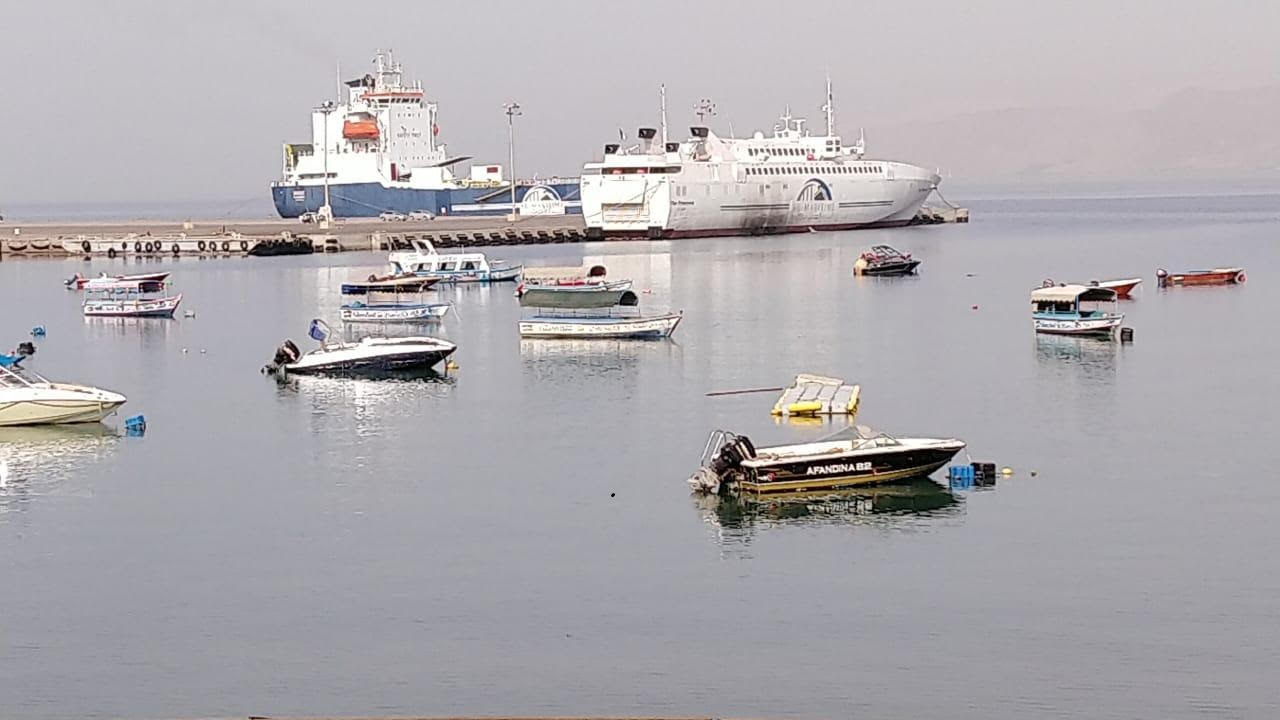 2. Lion-fish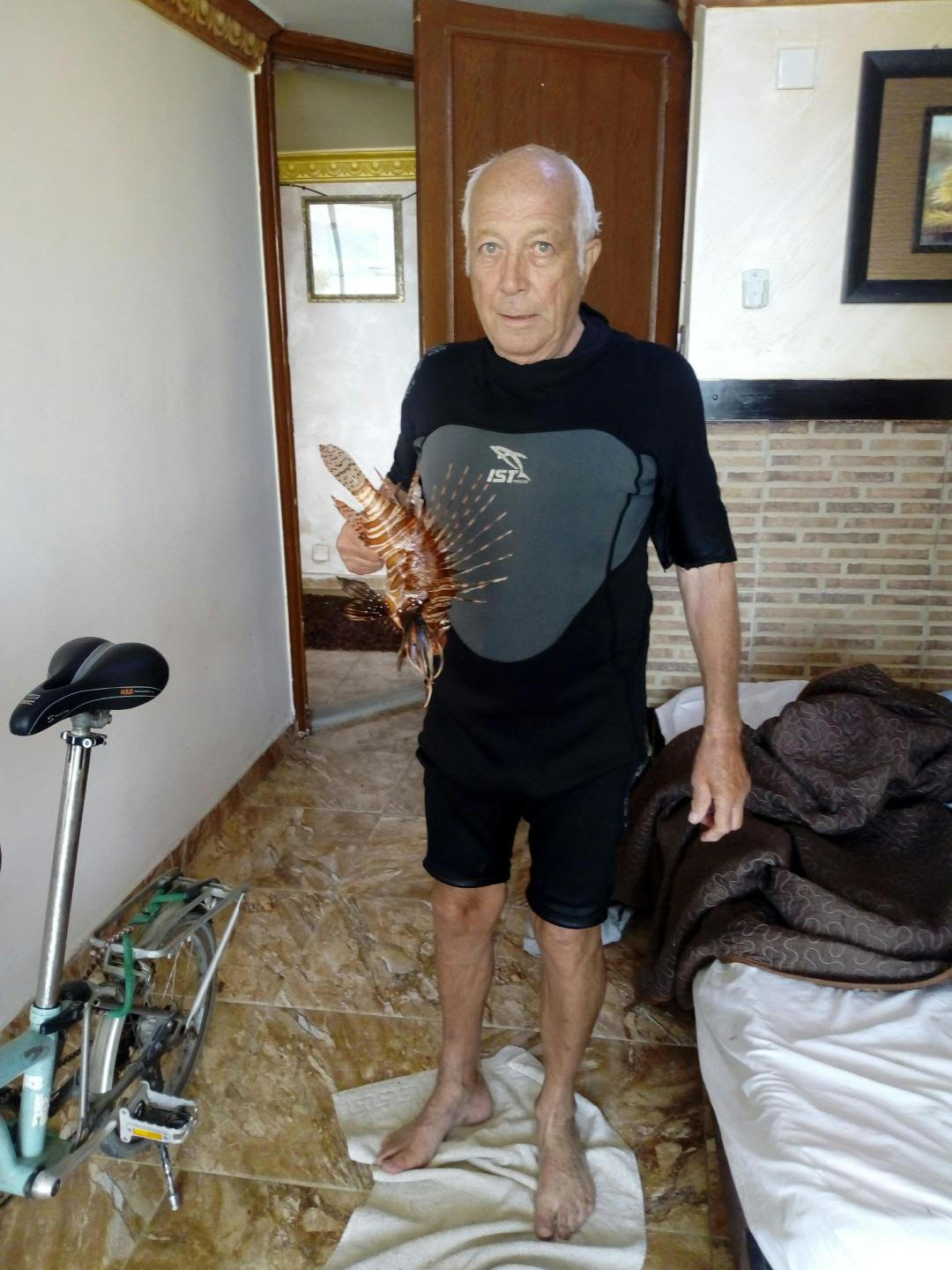 3. Stingray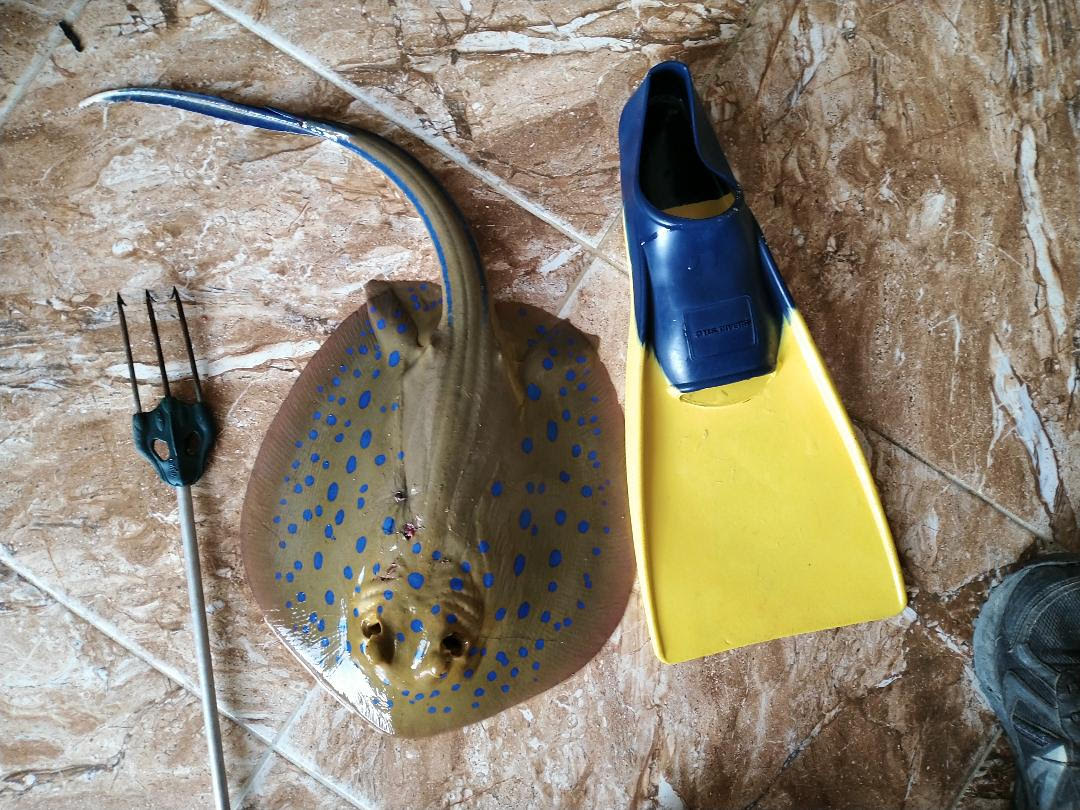 4. Water seller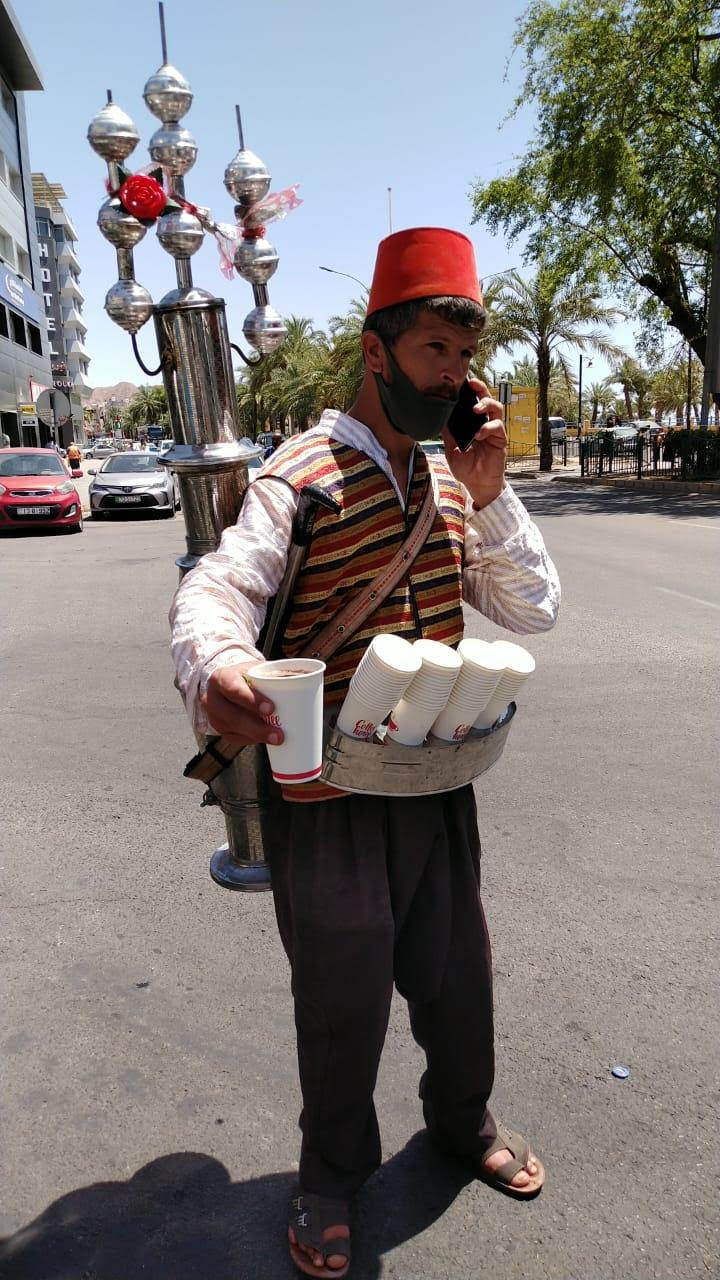 5 View from my hotel in Amman on Roman amphitheater.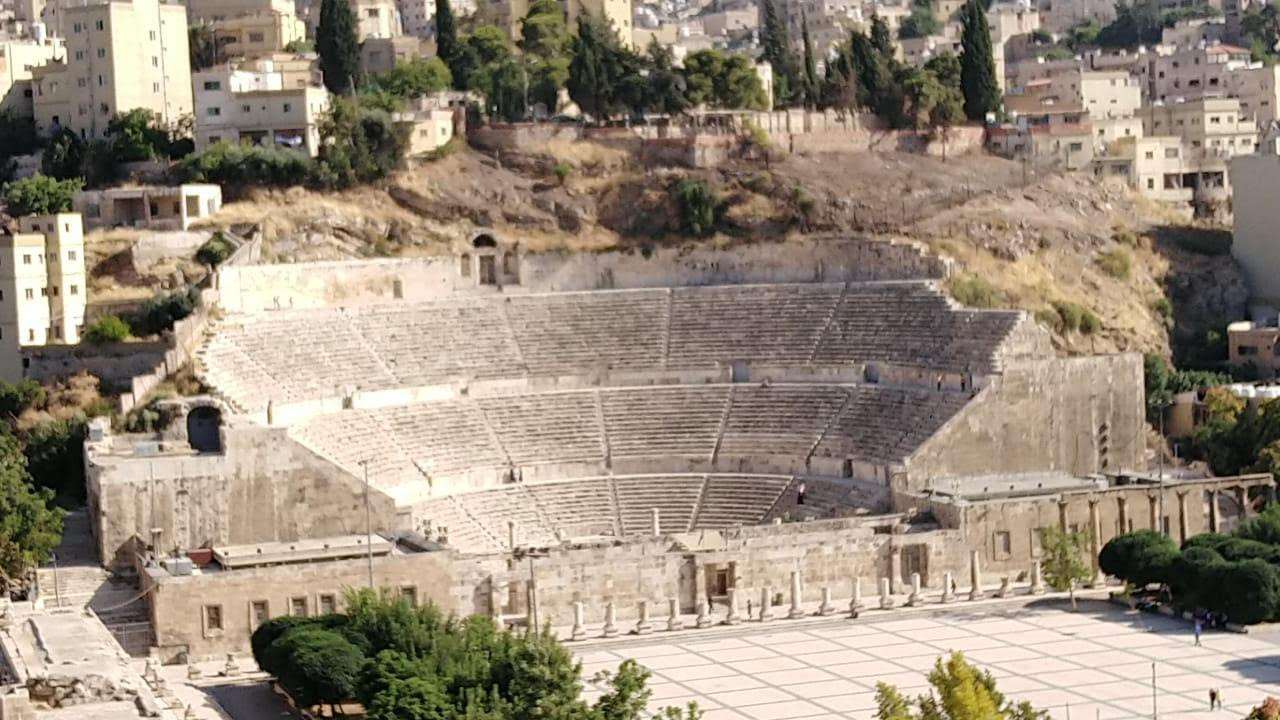 6. Amman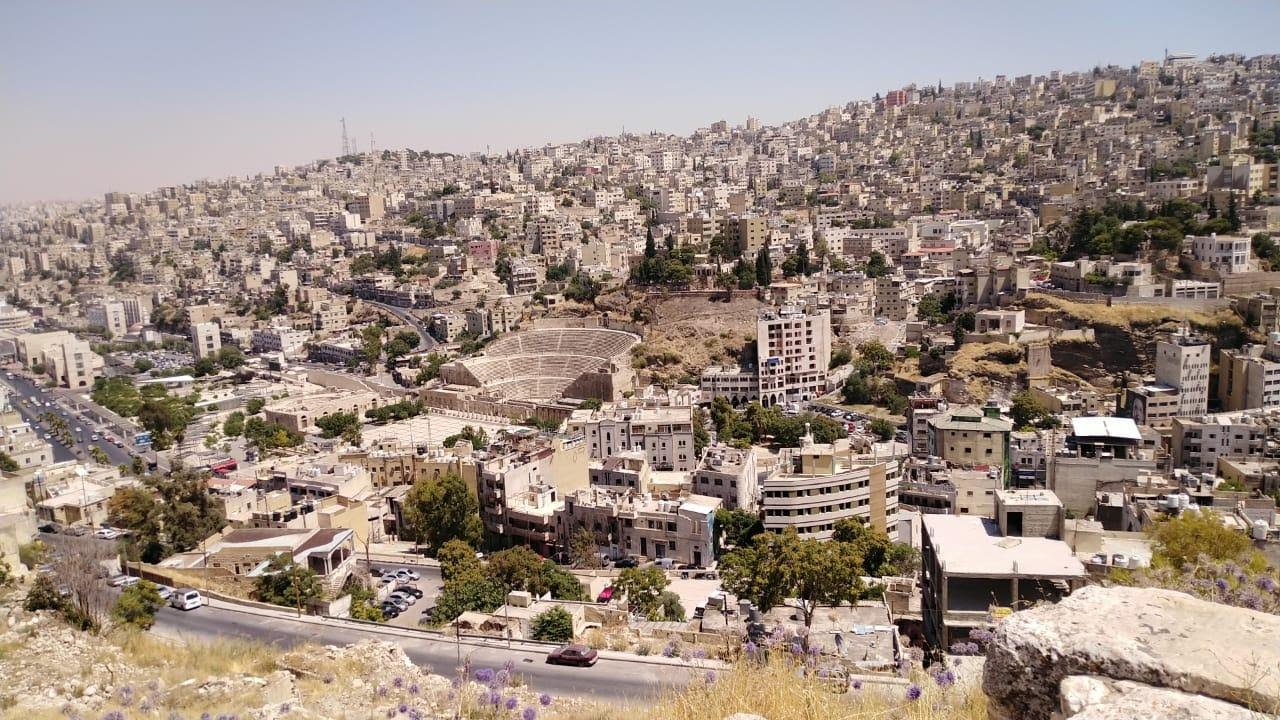 7. Jerash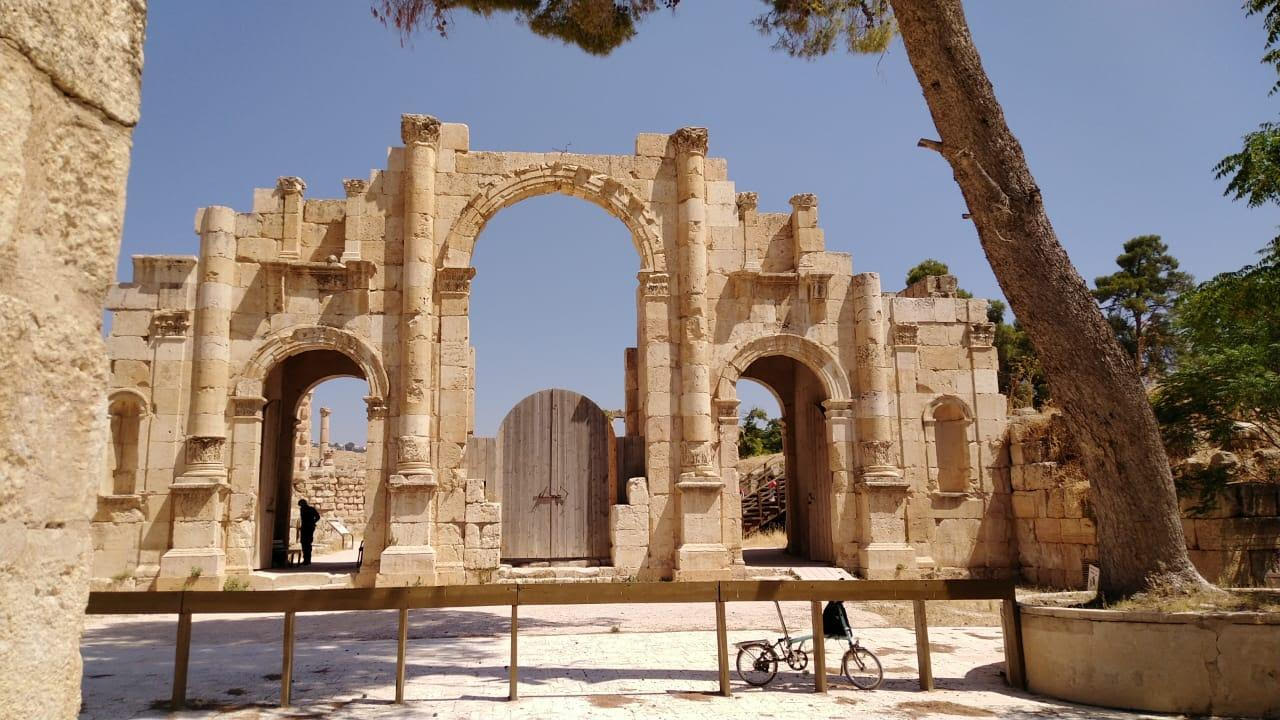 8. Jerash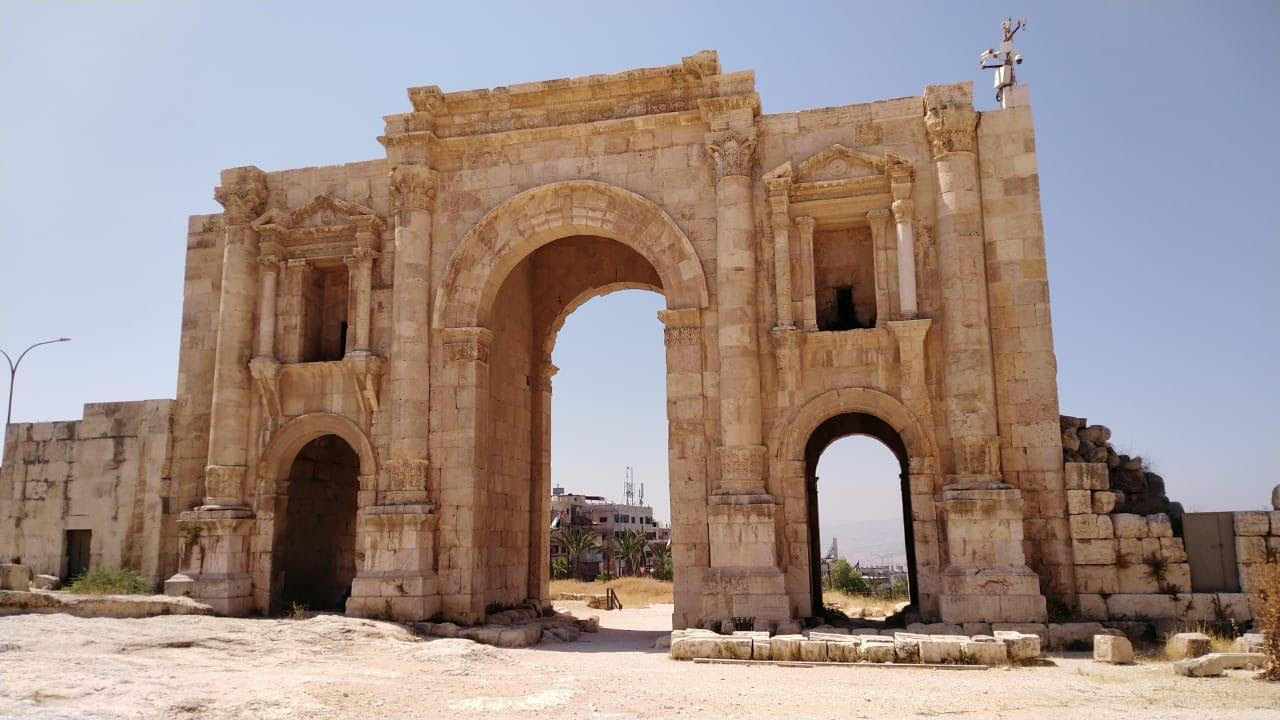 Alex Mumzhiu
Aug 4 2020
Washington
USA
mumzhiu@yahoo.com
http://www.foldabiketravel.com