Travel Notes on Pittsburgh - Washington
My Dear Readers
With uncertainty of foreign travel I decided to ride bicycle from Pittsburgh to Washington, 540 km, 335 Mi. This popular route first goes on rail-to-trial path from Pittsburgh to Cumberland, from Cumberland to Washington on Chesapeake and Ohio canal towpath.
Initially I decided to take a train to Pittsburgh. But few days before my departure I found this article in the news https://nypost.com/2020/09/07/black-lives-matter-protesters-harass-pittsburgh-diners/ and what especially disturbed me in this article was a phrase "demonstrators smacking a white bicyclist" Being a white bicyclist myself, I decided to change my plans and do not take a train, which arrives in downtown of Pittsburgh at midnight, but instead to fly to Pittsburgh on the morning flight, which will give me a possibility to pass downtown Pittsburgh early and start to look for accommodation a couple tens of miles South of Pittsburgh in rural area. Rural America is safe place. There are number of free rustic hikers-bikers campsites along that Pittsburgh - Cumberland route, also known as Great Allegheny Passage. These campsites are located approximately 10 miles from each other, till Connellsville. From Connellsville till the end at Cumberland the ordinary campgrounds are located also in about 10 miles from each other. There are enough conveniently located campsites on C&O canal towpath also. Most of hotels are closed due to coronavirus. So it is quite important for travelers to have up-to-date information on campgrounds and campsites. In this sense three notes, MM 72, MM 32 and MM 44 are deserve special attention.
MM 122 (mile marker 122). First such campsite on this route is Dravo's Landing, 25 miles from Pittsburgh. I camped there. Every campsite has at least one log cabin, usually several, picnic tables and artesian water column.
MM 72 The Ohiopyle does not have any rustic campsites. The only campground located far from bike path is large, mostly designated for RV campground, the Kentuck campground. I decided to take hiker trail leading to this campground from bike path. It was a torture. Trail was very steep and full of large stones. absolutely not bikeable. Loop-line leading to campground from town Ohiopyle is long and full of very steep accents and descents. Only next day I found on the map the overnight car parking on Allegheny passage, in place where it cross Youghogheny river. It possibly available for bicyclists also.... Authority planned to open rustic campsite in Ohiopyle in fall of 2020. also near cross of Youghogheny river. It is not open yet. The only information available is at tel (724} 329 8591 ext. 0. Another Ohiopyle attraction is UNESCO World Heritage Site, the Frank Lloyd Wright's masterpiece the Fallingwater house.
MM 62 Huge Confluence "overflow campground" does not have any attendant. Visitors have to register over the internet. It was tricky. I did not register.
MM 44 Rockwood Husky Haven campground was pretty good. It even provides hot showers and good WiFi, but on opposite side of river from campground.
MM 32 Meyersdale has huge campground, misleadingly called "Maple Festival Campground". In fact it is open not only during Maple Festival. Visitors should register in nearby Donges Drive-in & motel. The night at Meyersdale was the coldest one. Temperature dropped to -2 C. My tent was covered with ice, like in popular song: "В палатке тепло не легко удержать"
MM 24 Great Allegheny passage start in Pittsburgh at 217 meters above sea level and reaches 729 meters at Continental divide at MM 24. It is 24 miles from Cumberland. Cumberland is at 189 meters above sea level. So most of the way from Continental Divide to Cumberland you go down. Which is nice.
MM 15 Frostburg is 558 meters above sea level. The Western Maryland Scenic Railroad connect Cumberland and Frostburg. So, these going from Cumberland to Pittsburgh could skip 369 meters of ascend, by riding train, but still have to ascend 171 meters to Continental Divide.
MM 182 (this is Mile Marker on C&O canal towpath) There is quite comfortable YMCA camping in Cumberland right outside YMCA building. It has good 24 hours WiFi. It also has hot showier and toilet in the building. But building is closed from 10 pm till 5 am at weekdays and has shorter hours at weekends. YMCA charges $17.
MM 156 The 950 meters long Paw Paw Tunnel is open. It is good to know because it was closed last year. The paw paw trees, (after which the tunnel was named) has a large edible fruits.
MM 138 At Little Orleans a Western Maryland Rail Trail (WMRT) starts, and follows 26 miles parallel C&O canal towpath to Fort Frederick (MM112) The WMRT is nice alternative to dirt-surfaced towpath. It is asphalt paved and perfectly straight and flat road. Both trail are connected in several places, having confusing signs.
MM 124 Hancock has excellent place to spend the night - C&O Bicycle store. They have big room with about 10 bunkbeds with small matrasses, but without bedsheets, pillows and blankets. This is why they do not advertise themselves as hostel or hotel. I discovered them by accident. They also have hot shower and toilet. I spent night there. and I was there alone. Excellent place.
MM 99 At Williamsport/Hagerstown I was staying in Red Roof Inn. It was the only open hotel I found in my trip.
MM 62 Harpers Ferry. I was in this nice little quiet town before. Broken bridge from towpath to town is now restored, but this time it was swarmed with people. The only public toilet in town was closed. it was long line to few open restaurants, in spite of high price, like $10 for a hamburger. Why it was so crowded this time, I do not know.
MM 35 White Ferry. Good place to have lunch. Portions are large, like everywhere else. I had plastic bag and empty water bottle for my leftovers.
MM 26 Campsite "Horsepen branch" is the last place to stay on C&O canal towpath before Washington. Swan lock camping on MM 16 is not good. It is too closed to city, accessible by cars and removed from information boards on C&O canal
My trip was two weeks long from 14 till 28 of September. Weather was generally good, without rain.
In my trip I used Trail Guide (Official Guide to the C&O Canal Towpath and the Great Allegheny Passage). It was good, especially on historical subjects, but it contains tons of references to closed hotels and restaurants, which made this information useless.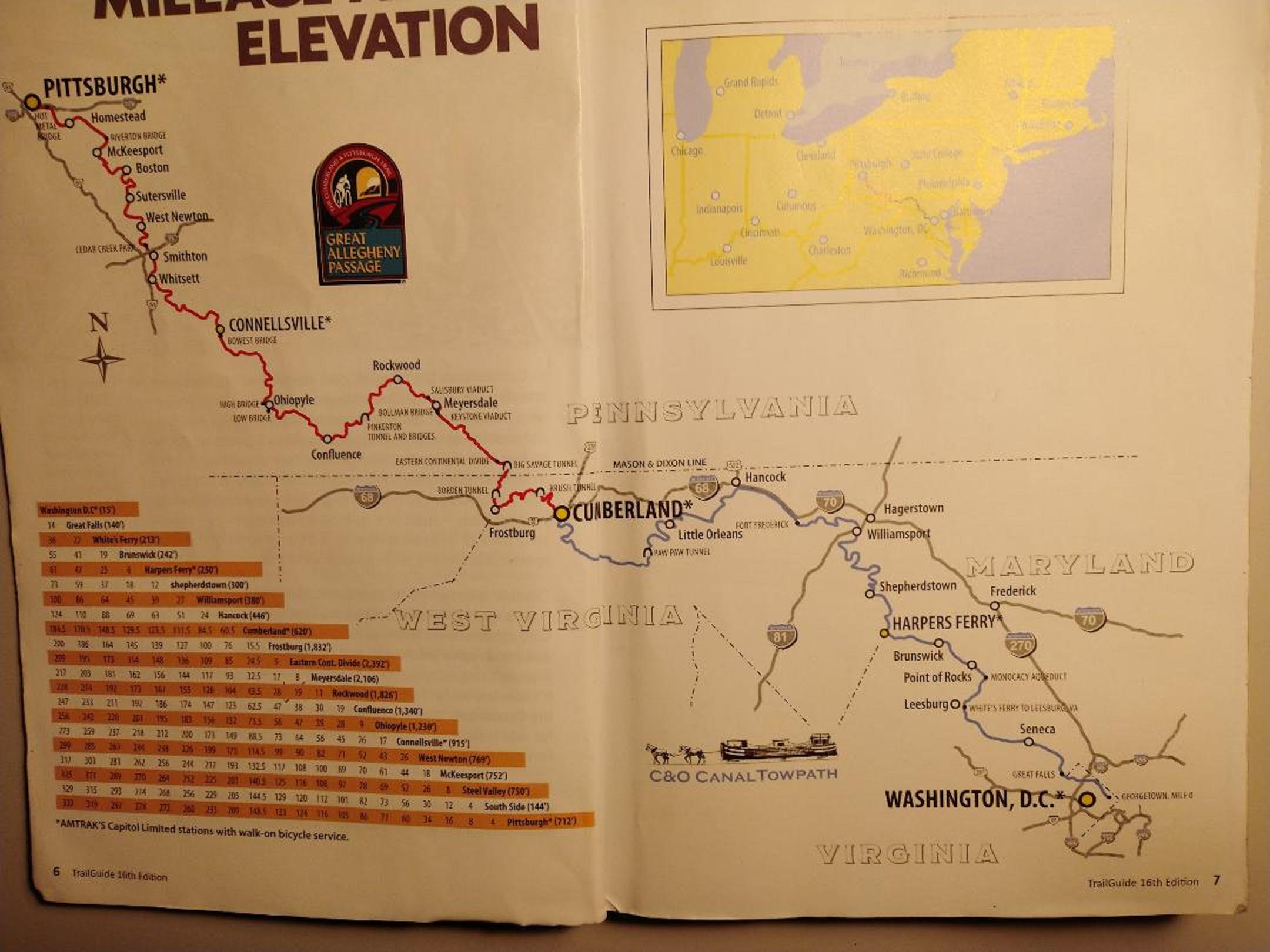 Map of my trip from Washington DC to Pittsburgh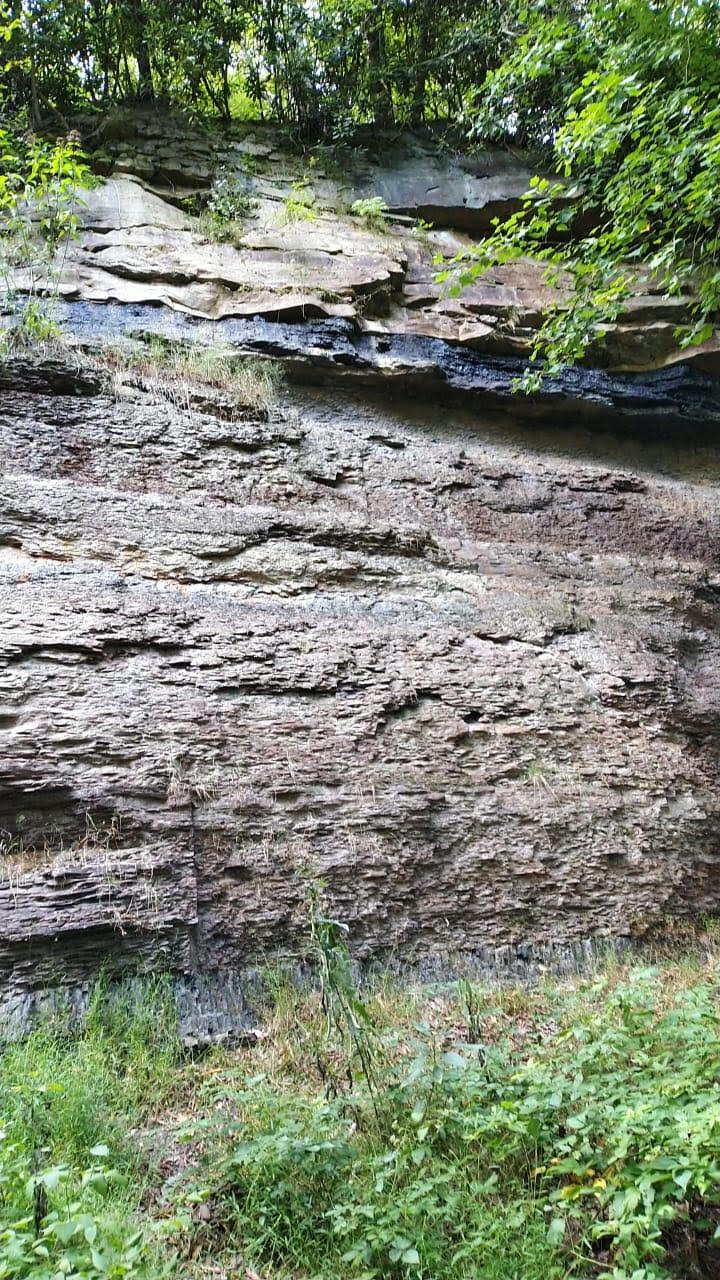 Layer of coal (black) at Great Allegheny Passage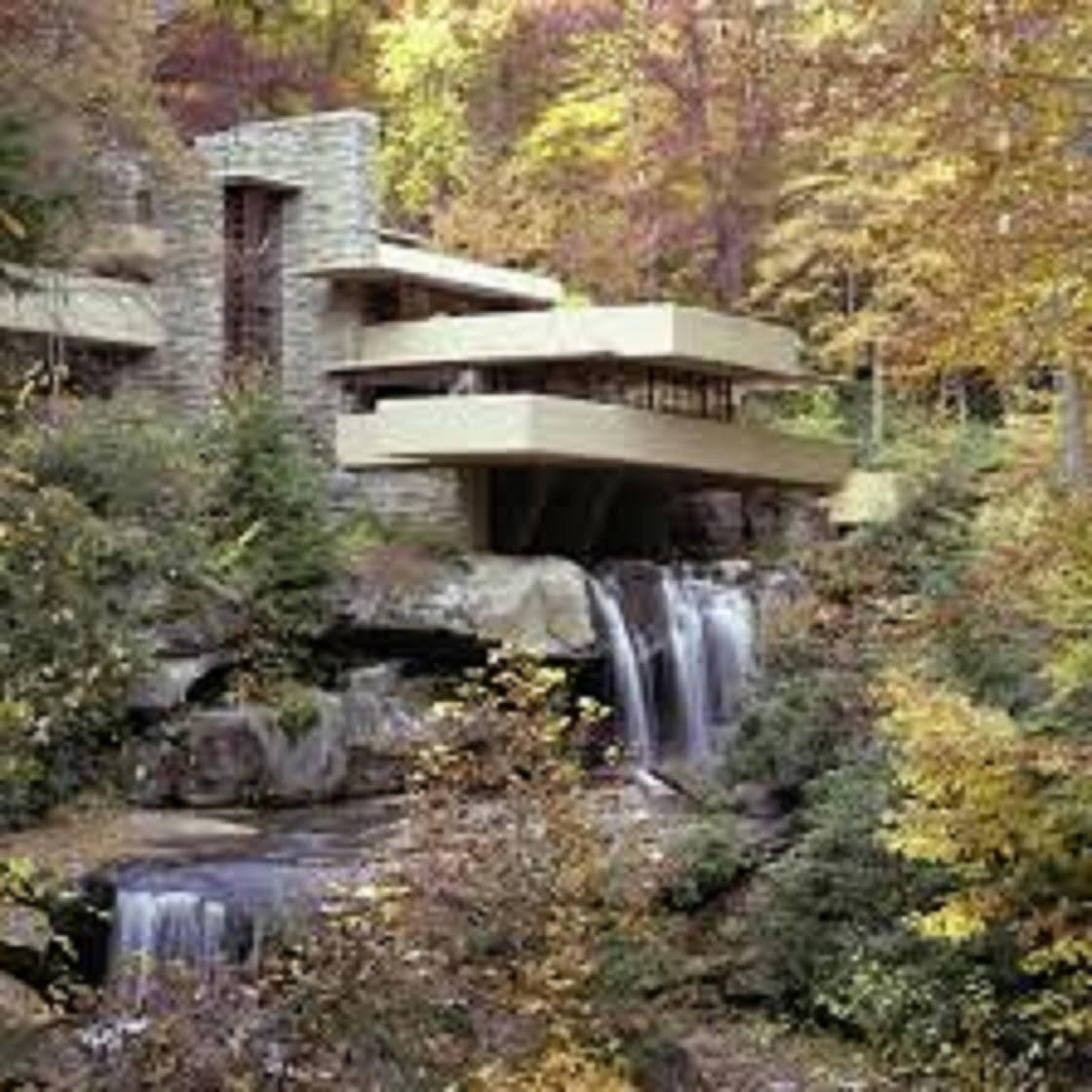 Frank Lloyd Wright's Fallingwater at Ohiopyle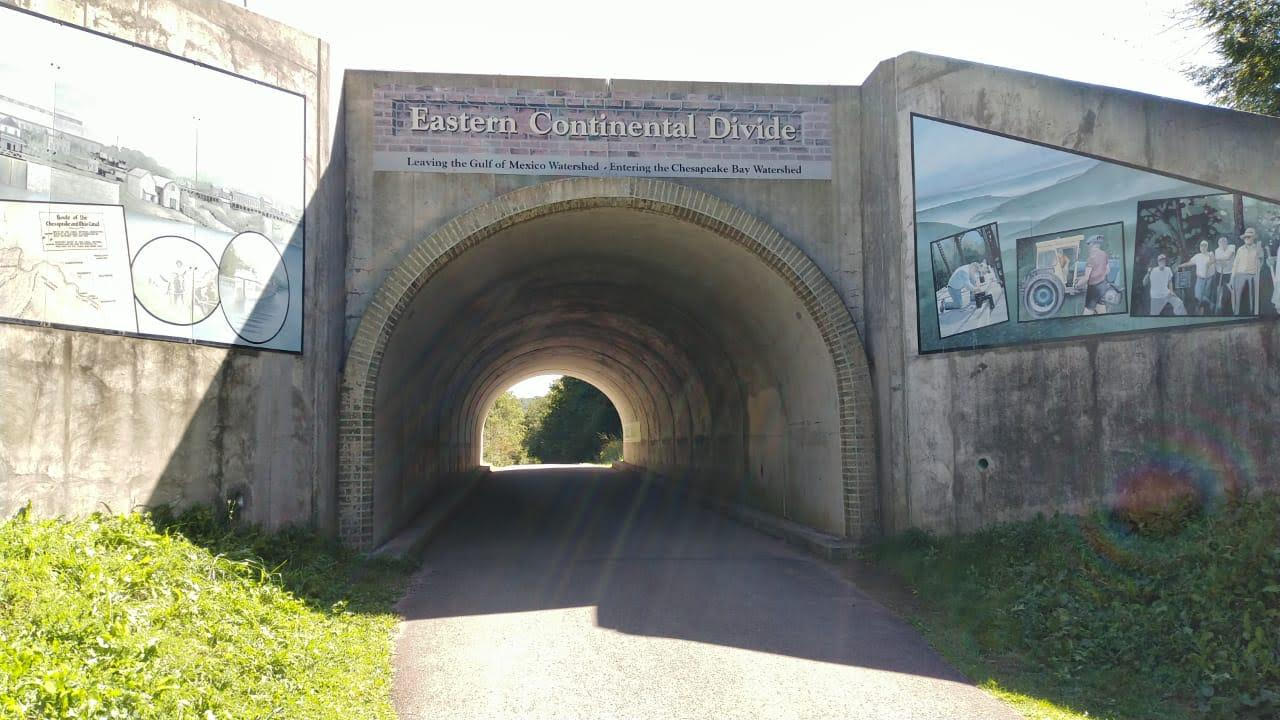 Eastern Continental Divide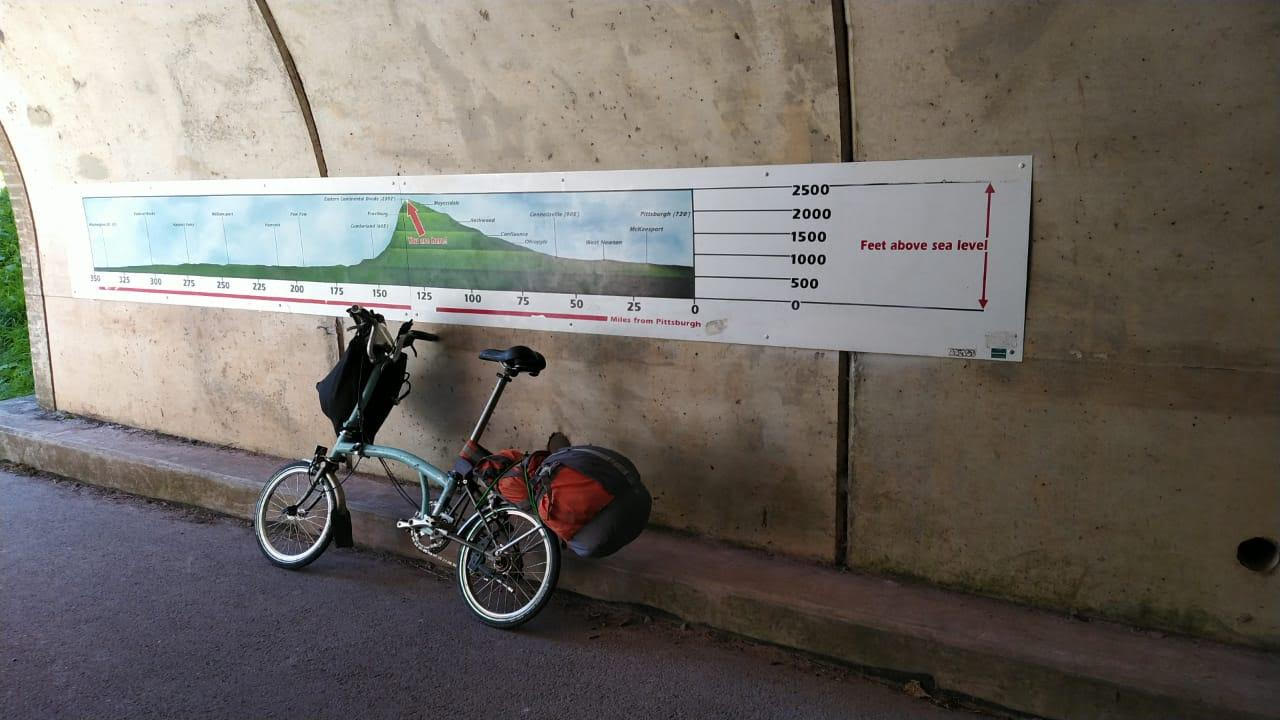 Elevation profile of route from Pittsburgh to Washington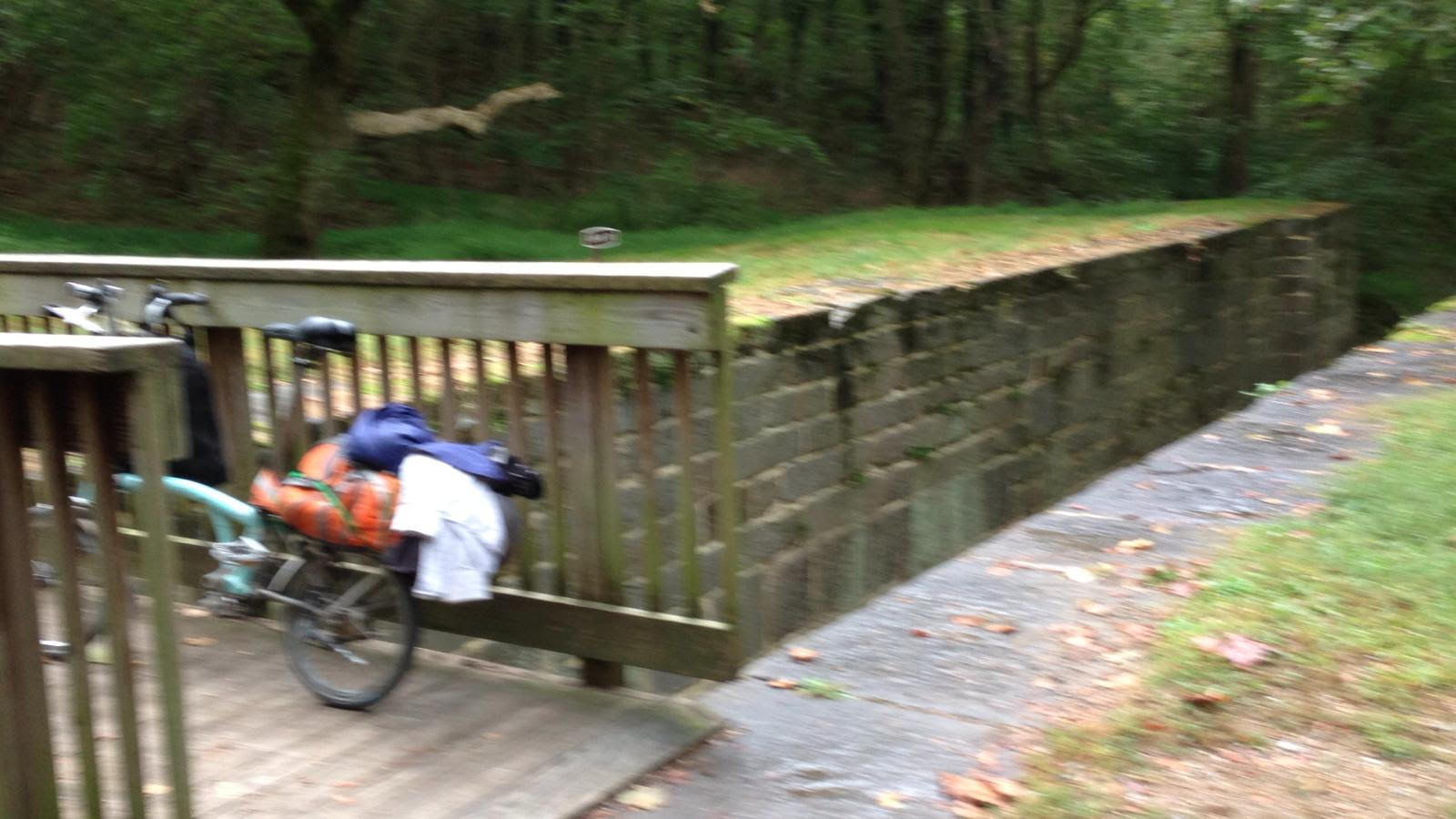 C&O canal lock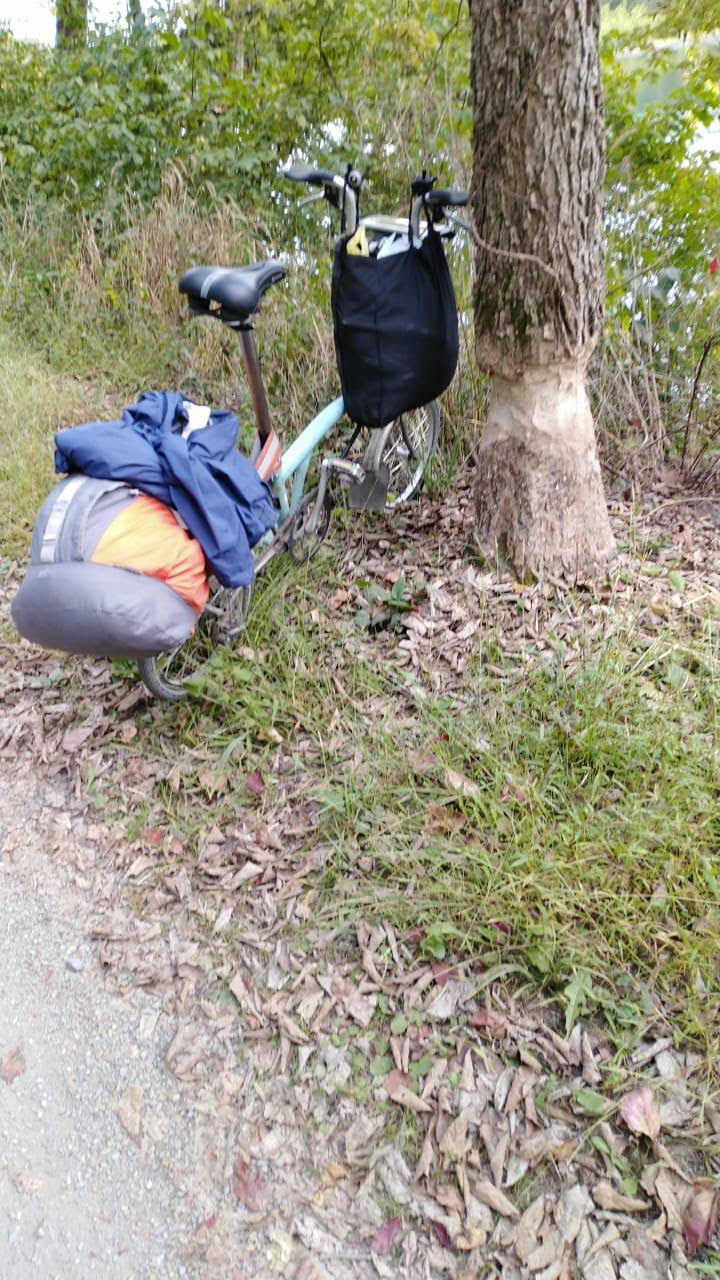 Beavers cut the tree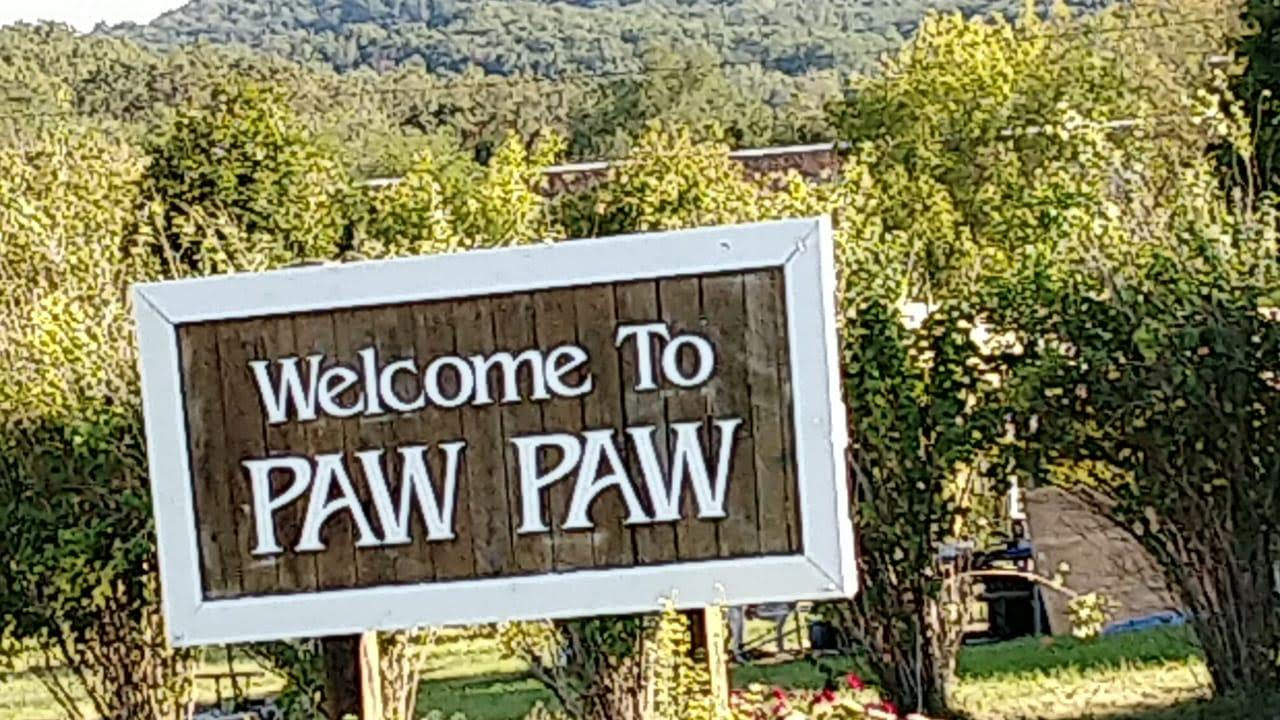 Paw Paw town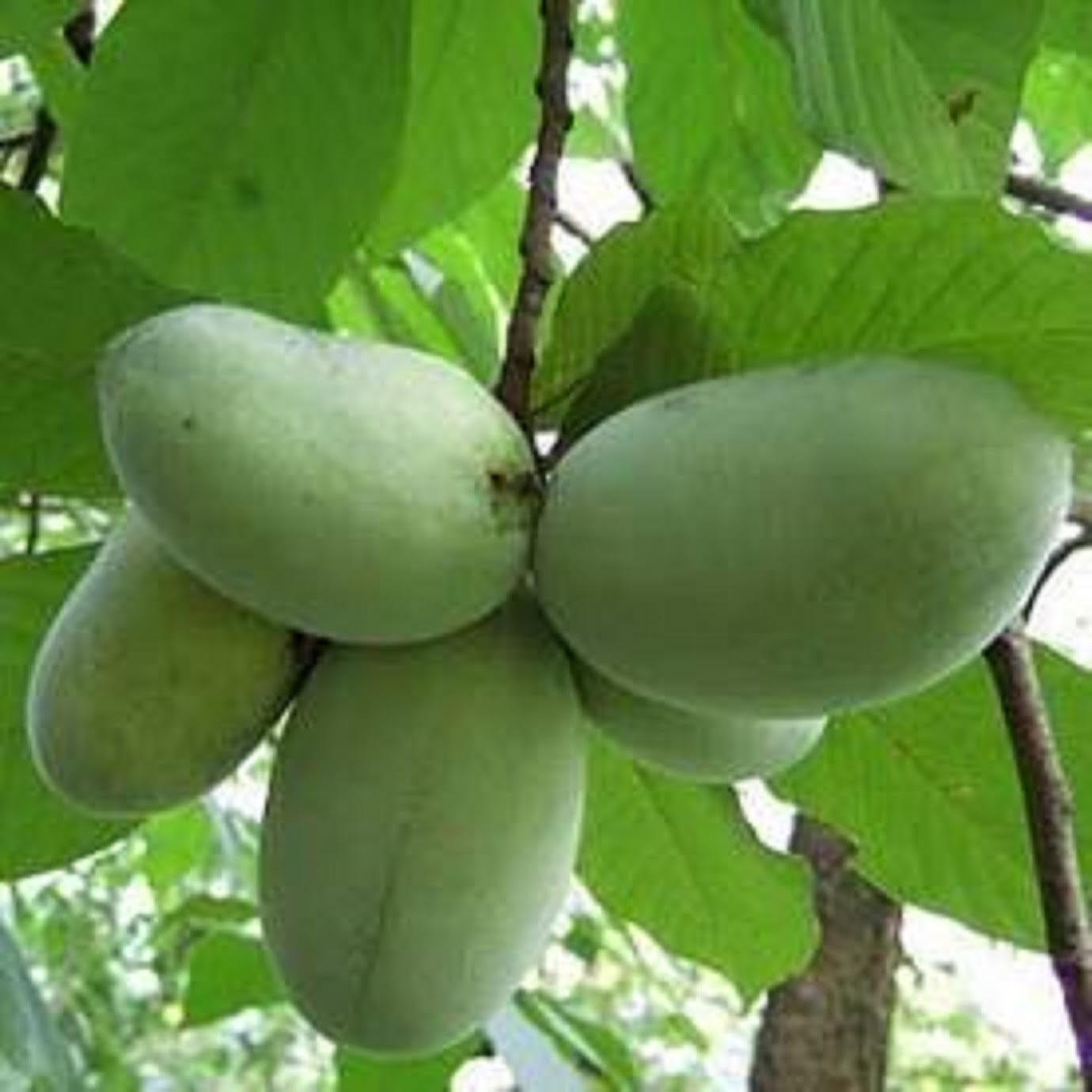 Paw Paw fruit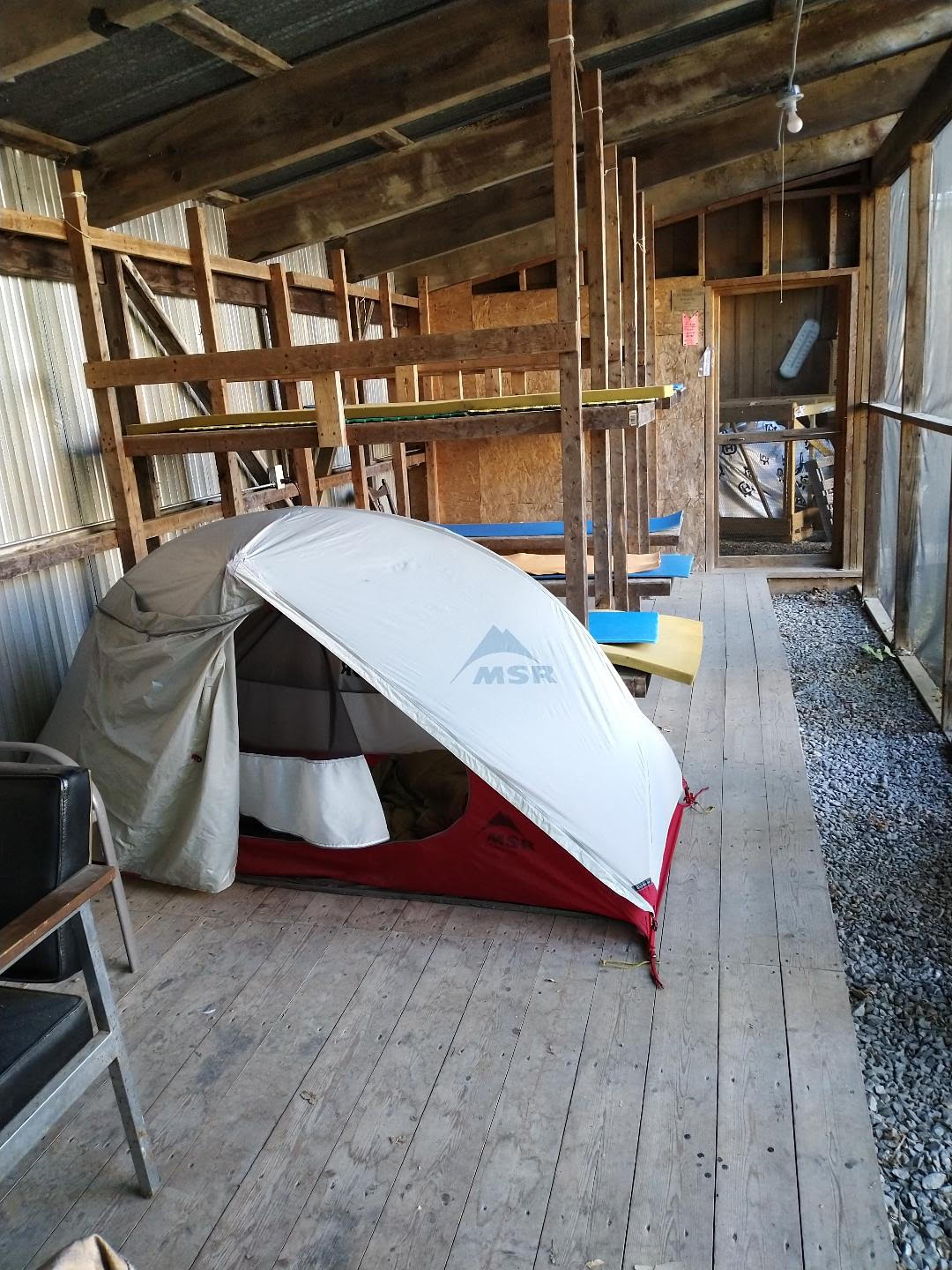 Guesthouse at Hancock C&O bicycle store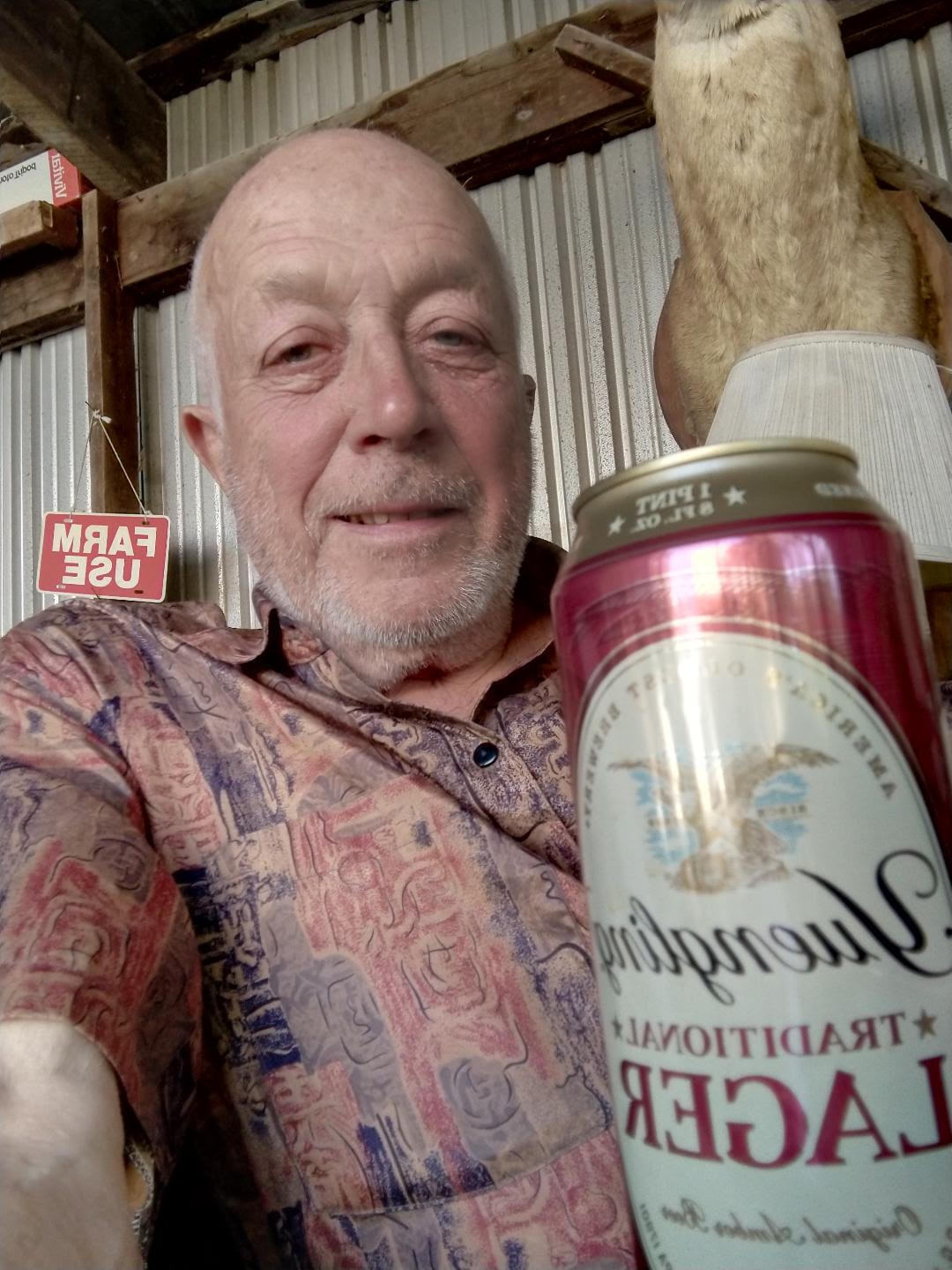 Alex having good time at Hancock guesthouse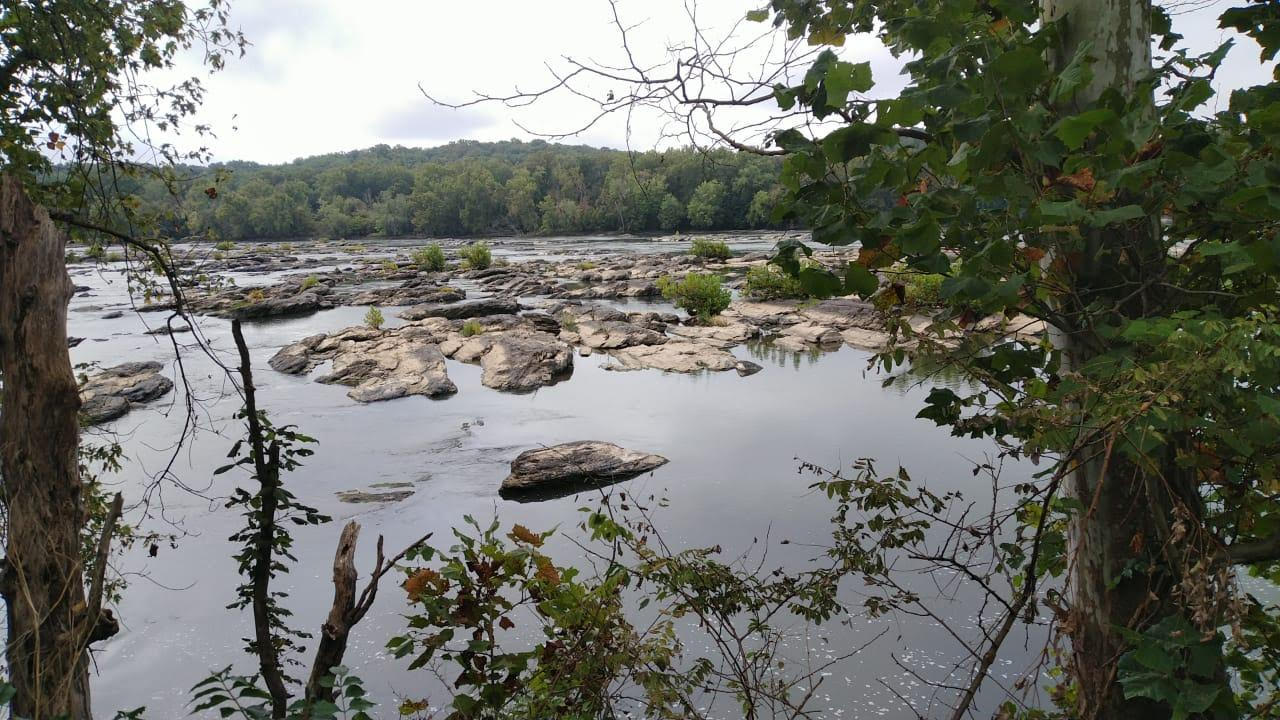 Potomac river at Great falls
Alex Mumzhiu
Washington USA
Oct 16 2020
mumzhiu@yahoo.com
http://www.foldabiketravel.com