Travel Notes from California
My Dear Readers,
When I started to travel seriously 14 years ago, I first visited far remote places like Japan, Tibet, SE Asia. Then I visited difficult to reach places like Africa, Ausatralia and New Zealand After this I visited some places in Russia which I did not visit before. And now, when most of the world is already covered, I travel in the USA. I traveled in USA on business a lot, installing mashine vision systems for production quality control http://proceedings.spiedigitallibrary.org/proceeding.aspx?articleid=988240. But I never travel in USA by my favorite way of transportation, on folding bike. My route now is from San Fracisco to Cabo San Lucas at the Southern tip of Baja peninsula. I was in San Francisco last time 20 years ago. What are changes... tremendous amount of bums. Sometimes it is more of them in the streets then ordinary citizens. It was similar situation in New Yourk sometime ago, but mayor Guliani somehow managed to remove them. In SF they occupy all benches on bus stops, camp in the streets and on the lawns. Unlike people living on the edge of society in the other countries, American bums are full of self respect. They know that nobody will harm them. And if somebody will, then all the country will pay dearly, remember Rodney King. San Francisco is very liberal city. In public buses you could see ads like this "Recovery from violent crime shouldn't come with a price tag." In my hostel room, there was a quite confusing sign: "Intact genitals are a human right". Gays and lesbians achieved their equality and even more... In the local newspaper, section of adult entertainment starts with ads for gays and transvestites, see attachment.
And inspite of all of this, I like San Francisco. When you travel on the ridge along the Geary Blvd, you could see the sea on a both sides. The view is amazing. In Chinatown, they do not sell disgusting geoduck clams on the streets anymore. But Chinatown still preserved its unique character. And Golden Gate Bridge is definitely one of the wonders of the world. I pushed and pulled rhythmically one of these thick metal cables and it started vibrate in unison. I felt that maybe the bridge itself started to vibrate accordingly. San Francisco is one of my two favorite cities in the USA. The other one is New York. Tomorrow I will start to ride down along the freeway number one to the South.

Golden gate bridge.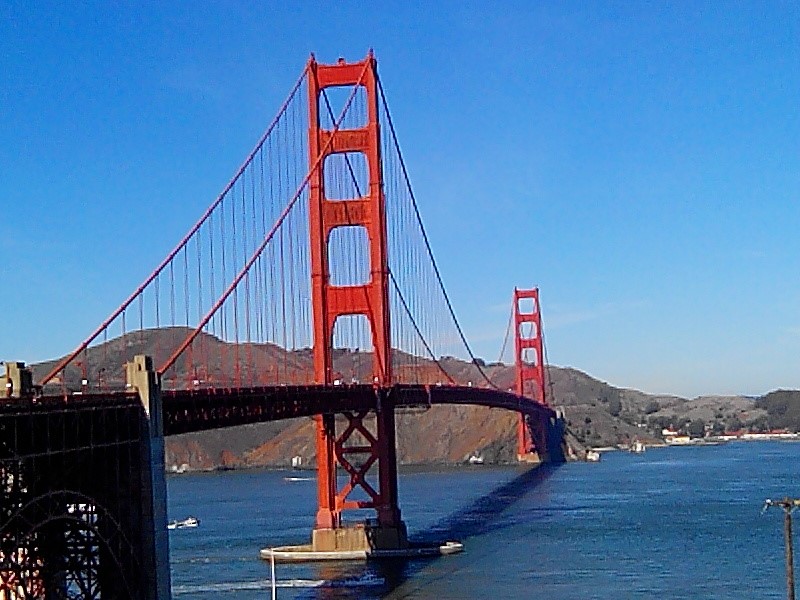 Golden gate bridge.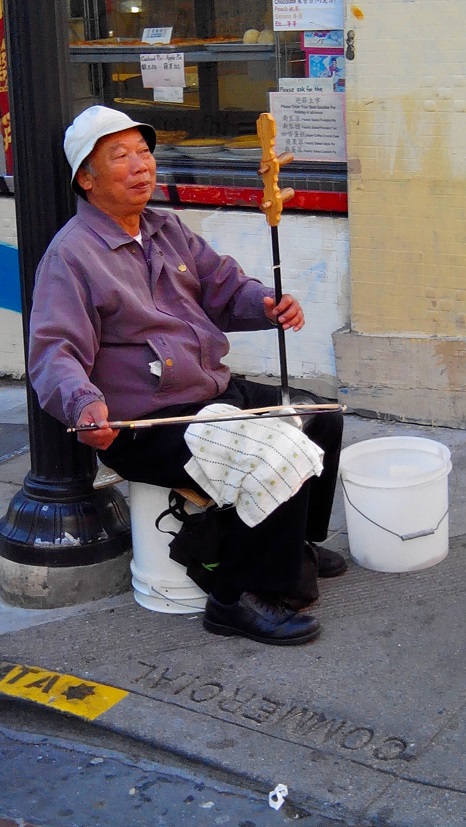 Scene in Chinatown,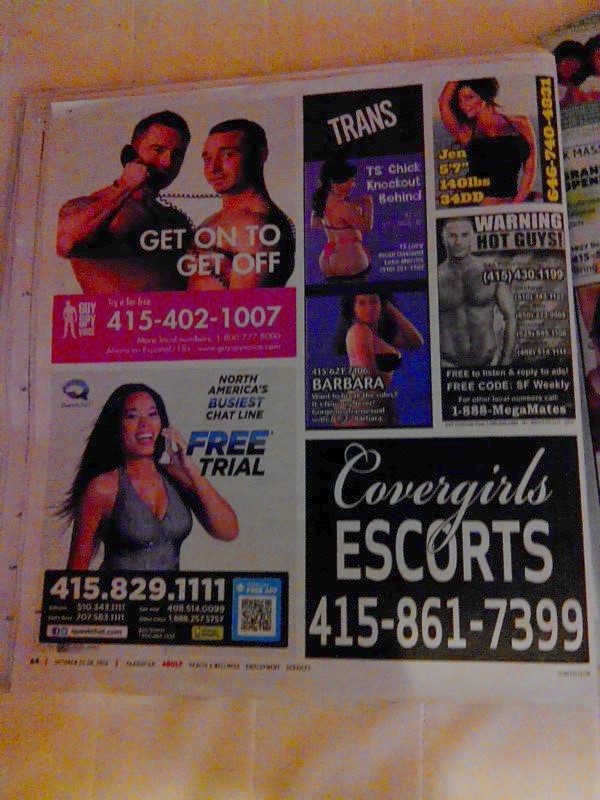 Ad in local newspaper.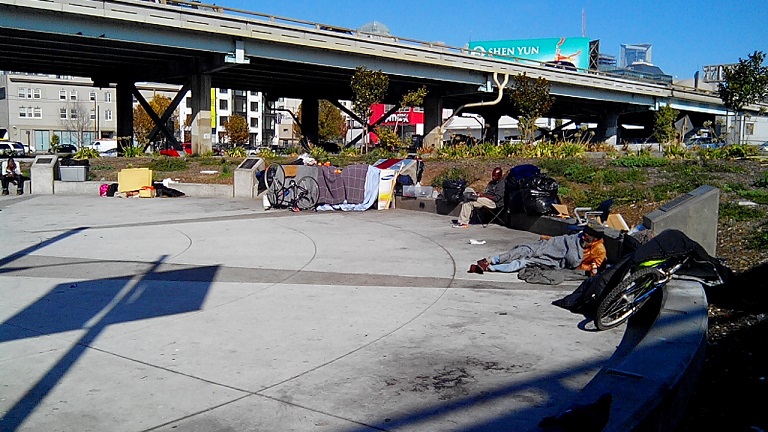 Homeless camping in the street.
Alex Mumzhiu
Nov 8 2014
San Francisco, USA
MERRY CHRISTMAS and HAPPY NEW YEAR
My Dear Readers,
May be it is not clear to everybody, but I am at home. I am sending my Travel Notes written during my trip, but did not send them earlier because there were no internet cafes. They are disappearing with alarming speed.
While in San Francisco I visited Channell Wasson, the Brompton bicycle dealer from whom I got all my bicycles. He tuned up my bicycle to such condition, that I did not have any problem during my entire trip.
From San Francisco I started to ride down along freeway number one to the South. It is most popular bicycle route in America in spite of sometimes it has no shoulders and sometimes it goes through tunnels. There were many signs: "Share the road with bicyclists". However, I have seen several bicycles painted in white and permanently attached to something on the side of road in the memory of bicyclists killed in road accidents. Bicycle route not always follow freeway number one. Sometimes there is special dedicated bicycle paths or bicyclists have to exit freeway and follow local roads, which was not always easy to figure out. I bought special bicycle map "Pacific Coast" from Adventure Cycling Association http://www.adventurecycling.org/ which was quite useful along with navigator on my smartphone. I eventually switch to smartphone thanks to Vitalii R. who wrote a 13 pages manual for me.
There are several hostels along the route, where I stayed. I also camped two times when hostel was full or too far. It is interesting that bums are allowed to camp in the streets of San Francisco, but camping in the bushes is strictly prohibited, fine is $200. I usually started to look for appropriate place to camp as night approached and erected a tent in twilight. So far my tent has never been discovered by strangers. I also never make fire in California. There are some huge ascents along the route highest at Big Sur. Fortunately they are not very steep, so I was able to ride them on bike. The most raw and scenic part of the route is between Monterey and San Luis Obispo. I finished bicycle part of my trip in San Luis Obispo.
From Obispo to Los Angeles I traveled on car of fellow traveler Dimitrii, whom I met in a hostel in San Luis Obispo. In this trip I was able to make clear experiment of comprising Americans with people of other nationalities in comparable circumstances, specifically in their relation to traveling bicyclist. Americans it turns out, are one of the most kind people . They gave me handouts of food and water three times. I had more only long time ago then I traveled with my friend Vladia D. through Crimea, at that time yet part of Russia, before Khrushev gave it to Ukraine. I hitchhiked several times. Hitchhiking is known to be not easy in USA. However when you ask for ride from these people who are already stopped on observation point or at rest areas, then hitchhiking is not a problem.
LA is a monster city. I guess nobody would wear tee-shirt "I love LA". It was a challenge to cross this city by bike. I rode bike from Santa Monica where my hostel was located, to Long Beach and return back to Santa Monica on metro and bus for 2.5 hours. I also rode bike from Santa Monica to Downtown and Hollywood. I visited famous Walk of Fame in Hollywood with more then 2000 stars engraved in pavement with names of outstanding artists on them. I look at some of them, I did not recognize anybody. Suddenly I saw familiar name, Feodor Shaliapin, famous Russian singer. How lonely he should feel here, far away from his native Volga river. From LA I took a train to San Diego. San Diego is nice, but the same as Los Angeles and San Francisco it is full of bums. Actually, I had never seen so many homeless people then in these three cities. From San Diego I took the city train to Tijuana, from where I started last part of my trip down through the Baja California.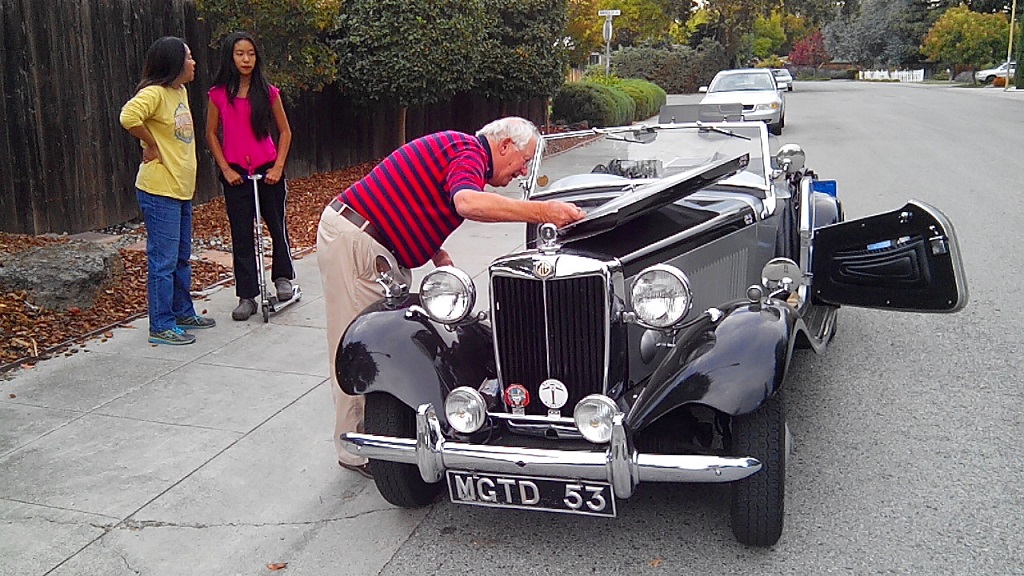 Brompton bicycle dealer Channell Wasson with his other vehicle.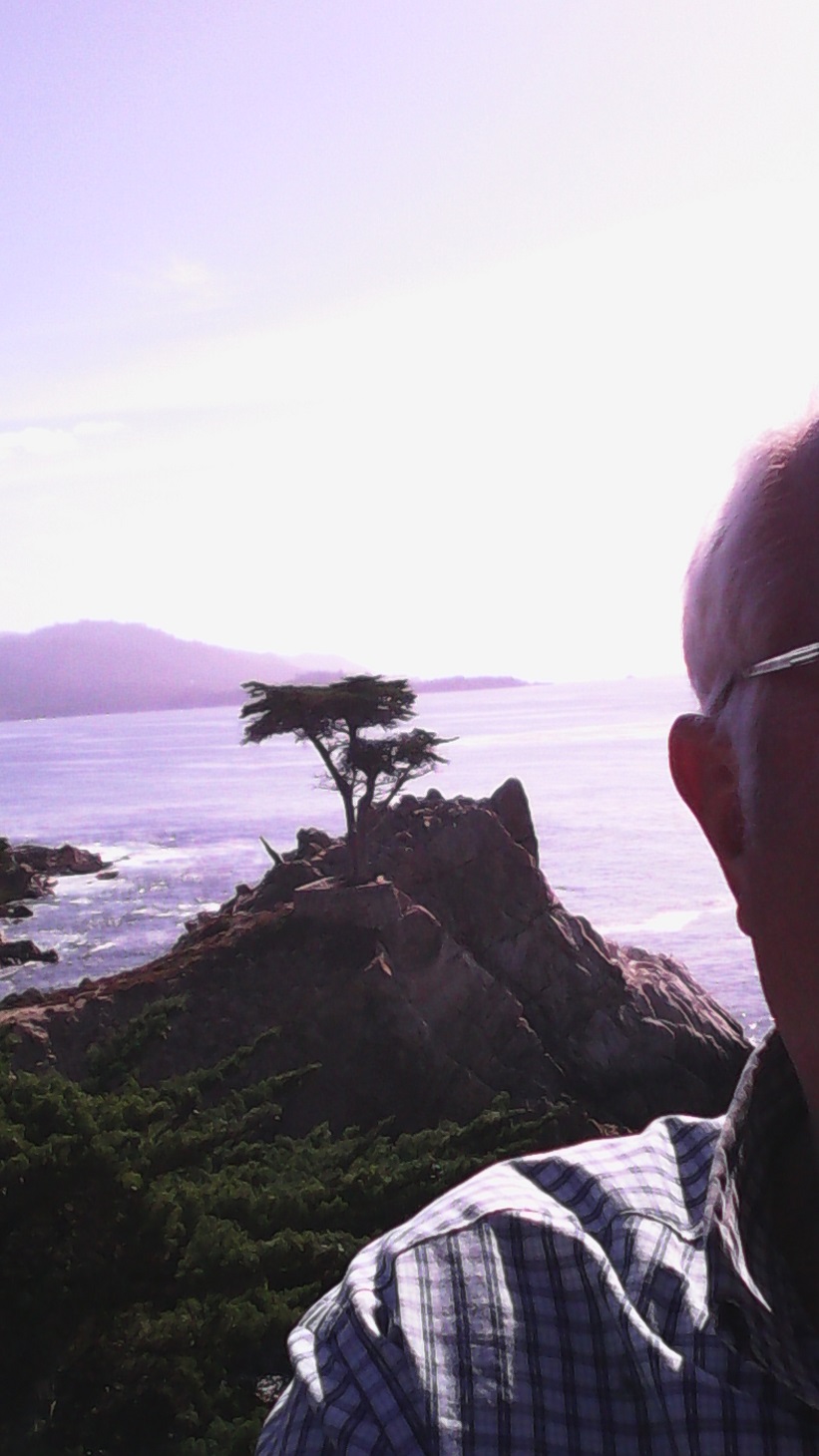 Lone Cypress tree, Monterey.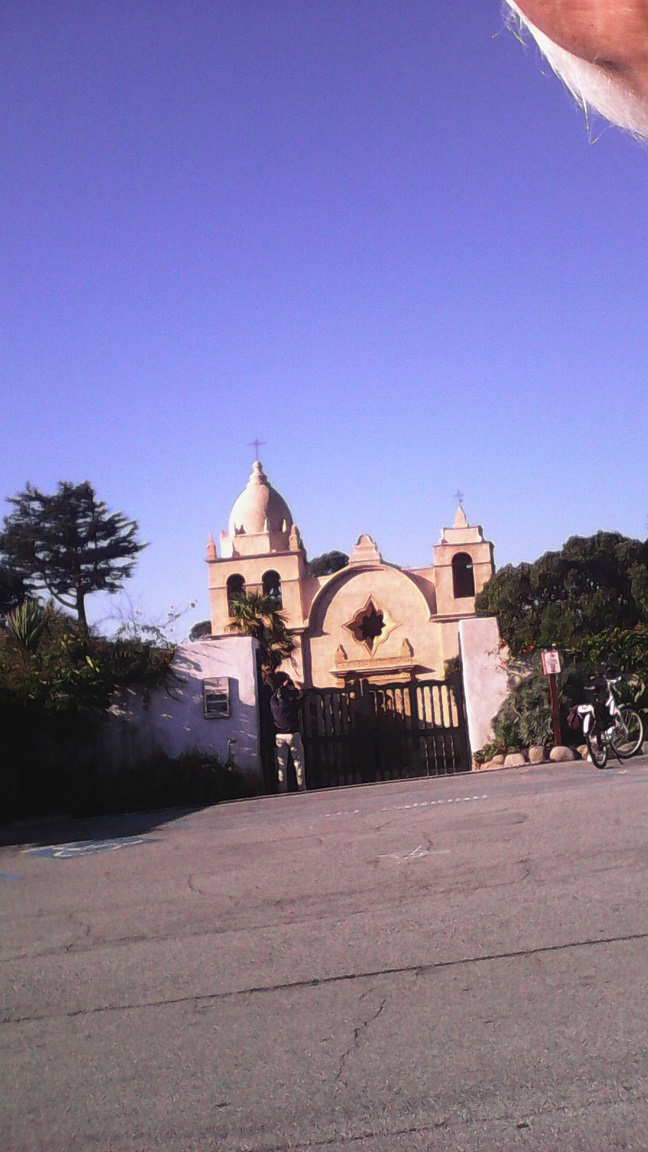 San Carlos Borromeo de Carmelo Mission, Carmel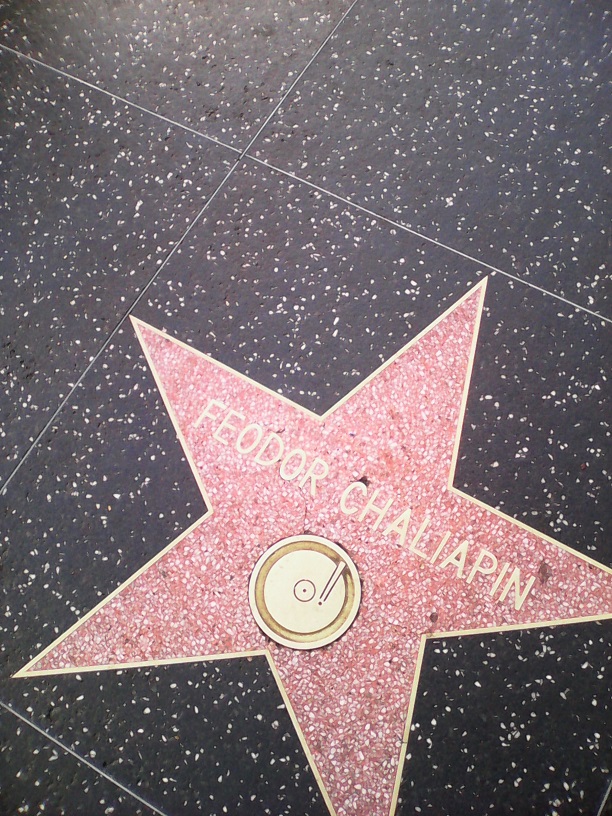 Hollywood Walk of Fame, LA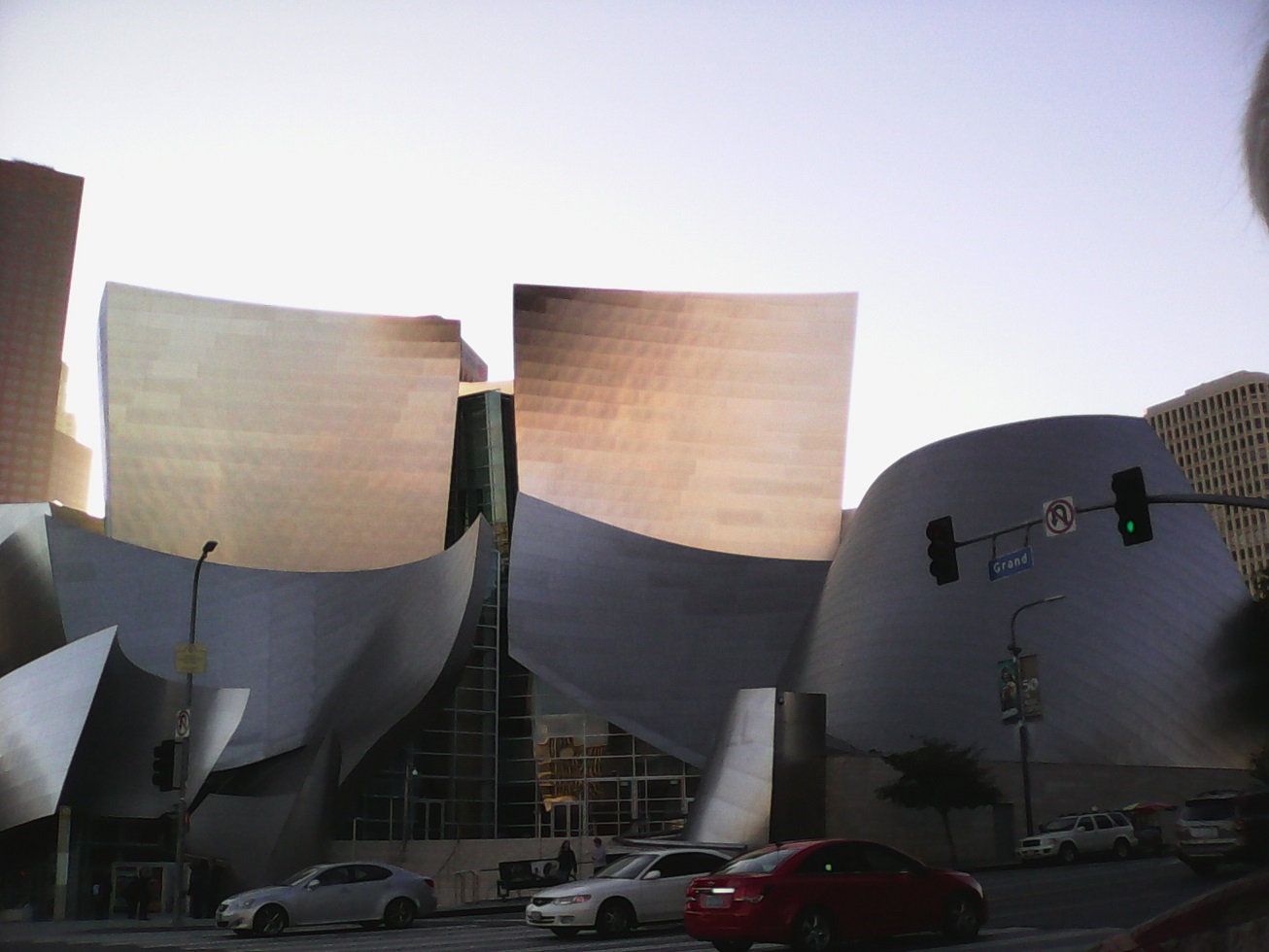 Walt Disney Concert Hall, LA.
Alex Mumzhiu
Nov 24 2014
San Diego, California, USA
PS: Sorry for bad quality of pictures. My Smartphone only takes selfies.
HAPPY NEW YEAR
I visited Southern Baja California for first time 10 years ago. It was at the end of my 120 days trip through all countries of Central America http://www.foldabikes.com/CurrentEvents/Story/CA.html I noticed that Baja is quite interesting place. But I did not have time and energy to investigate it thorouly. For 10 years I held Baja on a back burner. Why? Because I thought that it is not easy to reach it, first you have to fly to San Diego, then 27 hours long bus ride to the Southern end of this longest peninsula. But the situation has changed in 10 years. This time I flew to and from Southern end of Baja California to Tijuana on Volaris Airline and Aero Calafia for modest $140 each way.
I visited all three major towns in Southern Baja: Cabo San Lucas, San Jose Del Cabo and La Paz. All three are good and interesting places. Cabo San Lucas is most popular and most touristy place because of its Land's End, the fantasy of nature with red standstone rocks carved by the wind and the sea. It is not accessible by road. I swam to the Land's End from the town. It is only 700 meters away, but I did not see anybody doing this. People prefer to hire a boat which brings them to several photo spots. Disadvantage of swimming is fact that I cannot have a camera with me. So, I attached photo of the Land's End from the Internet. Ten years ago I swam around Land"s End from bay side to the ocean side. This year I did not do it, because I do not like to repeat the same things.
Town of San Jose Del Cabo is more quiet and has more distinct Spanish character. Especially in the evening, when all tourists returned to Zona Hosteliera for dinner in their all inclusive hotels. The Zocalo fills with locals having their innocent fun with children's performances and non alcoholic drinks. From San Jose Del Cabo I also tried to reach Cobo Pulmo, which Jack Cousteau called the aquarium of the World. After resent hurricane Odile which hits Baja in September, the road is covered with deep sand.
My favorite is La Paz. It has very long and pleasant Malecon along the seashore. In the morning the boatmen invite people for snorkeling and wildlife watching tours. I took one of these tours (8 hours, $50). During this tour,
I swam with whale sharks and petted them, slightly. Interacted with male sea lion, whose territory I accidentally violated, it was scary. Saw humpback whales from close distance, from the boat. It is not allowed to snorkel with whales. Whales did the same tricks, which they do on commercial of Pacific Bank of California on TV. Saw a lot of dolphins Saw bunch of jumping manta rays. https://www.youtube.com/watch?v=-HkeGcj24K0
Do not trust Lonely Planet, which stopped to publish information on inexpensive hotels. It is plenty of them in all three towns.
In prohibition era Baja was known as a Satan's playground, place to do anything and everything that people wouldn't allow themselves to do at home in the USA. It is related mostly to Tijuana. Now Tijuana is different, It is a main starting point for well-heeled foodies to start their winery and restaurants trips in "Mexican Napa Valley". I skipped Tijuana. On my way to Southern Baja and back I stayed in Ensenada. I love this town. It is very tourist friendly town, but without over-commercialization. When you got there you got feeling of more permissiveness then in the USA. For first time in a month I had a good shower, strong and hot. In the USA temperature and water volume are regulated. America is country where compliances with law is strictly enforced. If you ride bike in empty metro station, a guard will run after you and shout, and may be trying to reach for his gun. In Mexico they use common sense, known in USA under the name of double standards and racial profiling. They may stop local teenager for riding bike on Malekon , but will not stop a white mister.
Ensenada is the best place for seafood lovers. There are street food stands there, selling not only boring tacos and burritos but also oysters and clams. A seafood market is one of best I ever seen. They even sell abalones and sea urchin eggs, like in Puerto Mont, Chile.
Crime, which according to media, have overwhelmed Mexico is not known in Baja. I always left my belongings on bike and never locked up my bike. There are no bums in Baja.
There is one not expectable danger in Ensenada: Sidewalks are considerably higher then pavement. I fell from such sidewalk while riding bicycle at night. I flew over the handle-bars and fell head first on the pavement. However, I quickly tucked my head in towards my chest and rolled on my back. Thanks to training I received in my childhood, I did not get injured. Next day I went to the same place. I wanted to figure out why I fell. I rode bike again from that tall sidewalk to the pavement and fell again the same way, but this time I injured my elbow and still have bursitis. But I understood why I fell. I fell, because my center of gravity was in front of the point where the front wheel made contact with the pavement.
Border crossing at Tijuana is worst border crossing I ever seen in my travel through 127 countries. 6,500,000 people are crossing this border every year. Exiting the USA is easy, people do not asked to show any documents at all! But lines of people and cars entering the USA is unbelievable long. These who plan to use this border crossing should read this: http://www.sandiegoreader.com/news/2011/nov/22/cover-only-way-walk-across-border-five-minutes/ I finished my trip on Dec 17. 2914 in San Diego, USA.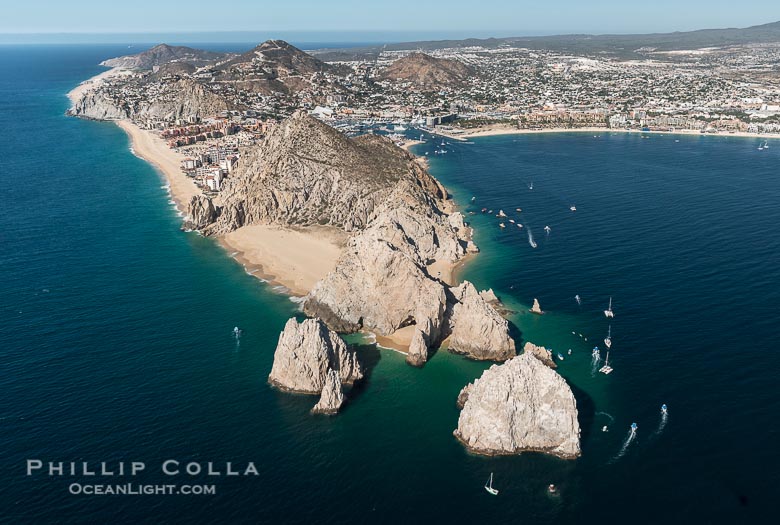 1. Land's End, Cabo San Lucas.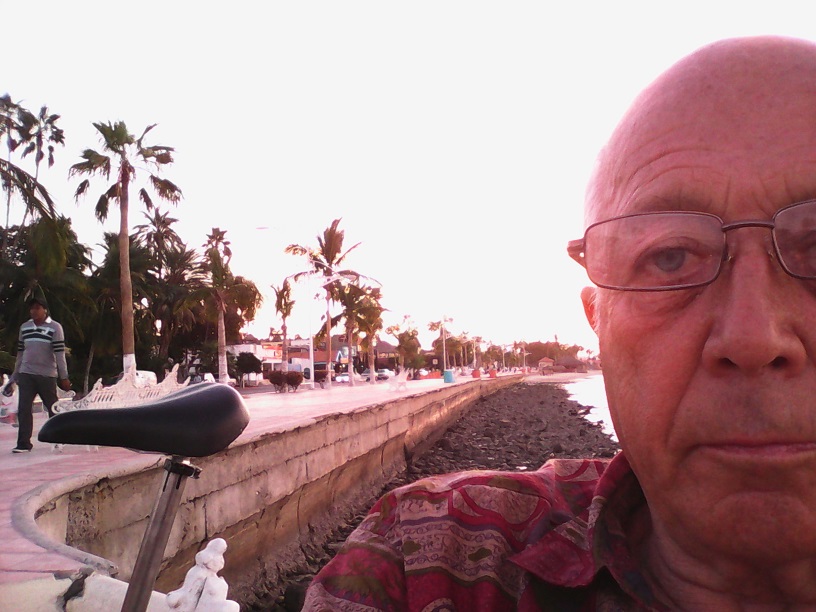 2. Malekon, La Paz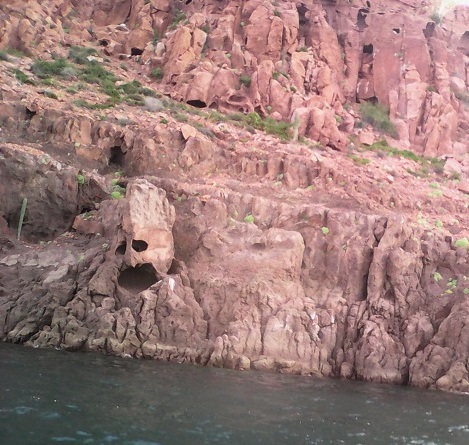 3. Mascara, on a way to snorkeling trip, La Paz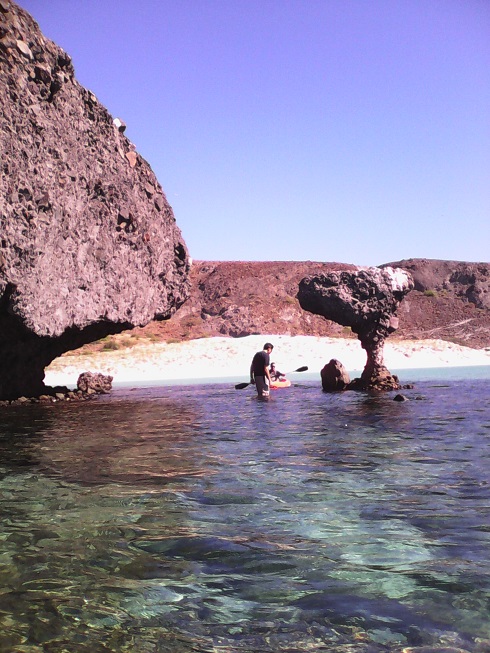 4. Bandara rock, La Paz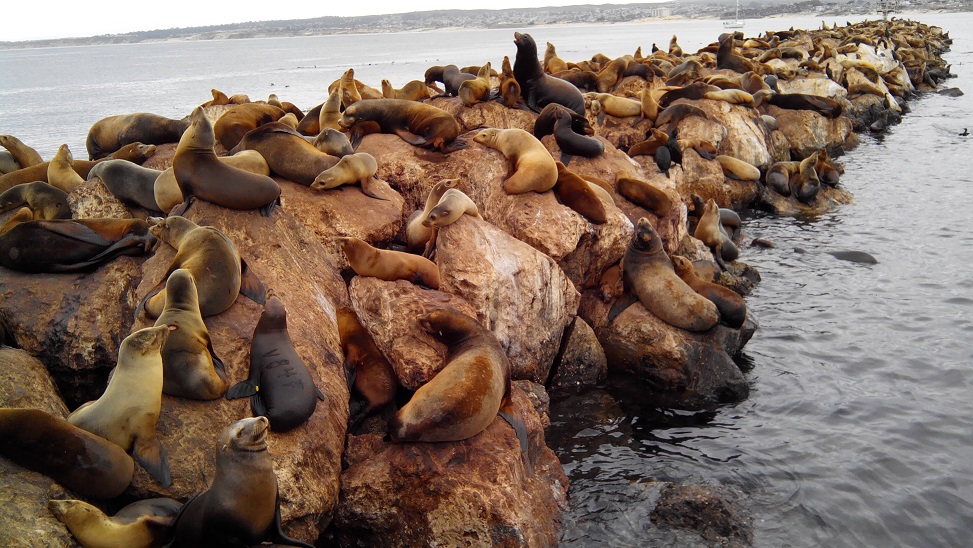 5. Sea lions.
Alex Mumzhiu
mumzhiu@yahoo.com
foldabikes.com/CurrentEvents/Story/TravelStories.html
PS: I cannot resist temptation to give my comment on current events: It is became clear that Western Civilization have no guts to stop spread of Islam. The only force capable to stop spreading of Islam in the future will be China and may be Russia.
Jan 14, 2014 Washington. USA